Carlos Cruz-Diez in Conversation with Ariel Jiménez by Lyle Rexer
A review of Carlos Cruz-Diez in Conversation with Ariel Jiménez, a book that chronicles an encounter between Venezuelan critic Ariel Jiménez and his countryman artist Carlos Cruz-Diez.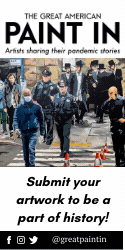 Fundación Cisneros, 2010
This encounter between Venezuelan critic Ariel Jiménez and his countryman artist Carlos Cruz-Diez is not a simple Q and A. The first in an ambitious series of conversations between Latin American artists and critics to be published by the Fundación Cisneros, it evolved over several years and represents the fruit of long interchanges. Its character, then, is deeply reflective and challenging without being combative. Jiménez has thought a lot about Cruz-Diez's work, its innovative shifts from representation to chromatic abstraction to light-based, color-saturated installations, and about the political context of that evolution. He burns to communicate to the artist what he has discovered, not to prove to himself that he is correct but to engage Cruz-Diez in the shared process of making meaning, with art as the occasion. It's like piano for four hands. Jiménez delivers lapidary formulations of the situation of postwar Latin American art: "You wanted to emerge from the history-free limbo that Venezuela inhabited…." These are met by the artist's equally clear-sighted sense of his own motives, including his break with the impressionism of his teachers and his ultimate rejection of painting altogether. Every artist should be so lucky to have as passionate and articulate an interlocutor.
Not the least of this book's many virtues is that it illuminates a vast range of European-inflected experimental art that took root and grew in Caracas during the 1950s, '60s, and '70s—almost invisibly to North American eyes. This paradoxical flourishing, often under dictatorial rule, can stand for an entire continent's difficult embrace of its own modernity, a modernity that could encompass progressive schemes for civic art and architecture, and conservative, even repressive, social policies. The great irony is that the legacy of artists so committed to transforming social possibility through the renovation of aesthetic experience is now being denigrated and sometimes destroyed by a regime whose stated goals of justice and equality might very well have been celebrated by those very artists. Cruz-Diez is nearly 90, and Jesús Rafael Soto, another Venezuelan whom Jiménez engaged with equal insight in an earlier volume, is now dead. Given the increased prominence of postwar Latin American art, these books can't come too soon or quickly enough, especially if all the conversations are as rich.
Lyle Rexer is a writer who has published extensively on Latin American art. He is the author, most recently, of The Edge of Vision: The Rise of Abstraction in Photography.
Originally published in
Featuring interviews with Jim Nutt and Gladys Nilsson, Rochelle Feinstein, Rae Armantrout, Tristan Garcia, Apichatpong Weerasethakul, The Bug, Sarah Michelson, and Adam Pendleton.