Carl Palazzolo: A Personal History of Italian Film by Betsy Sussler

Discover MFA Programs in Art and Writing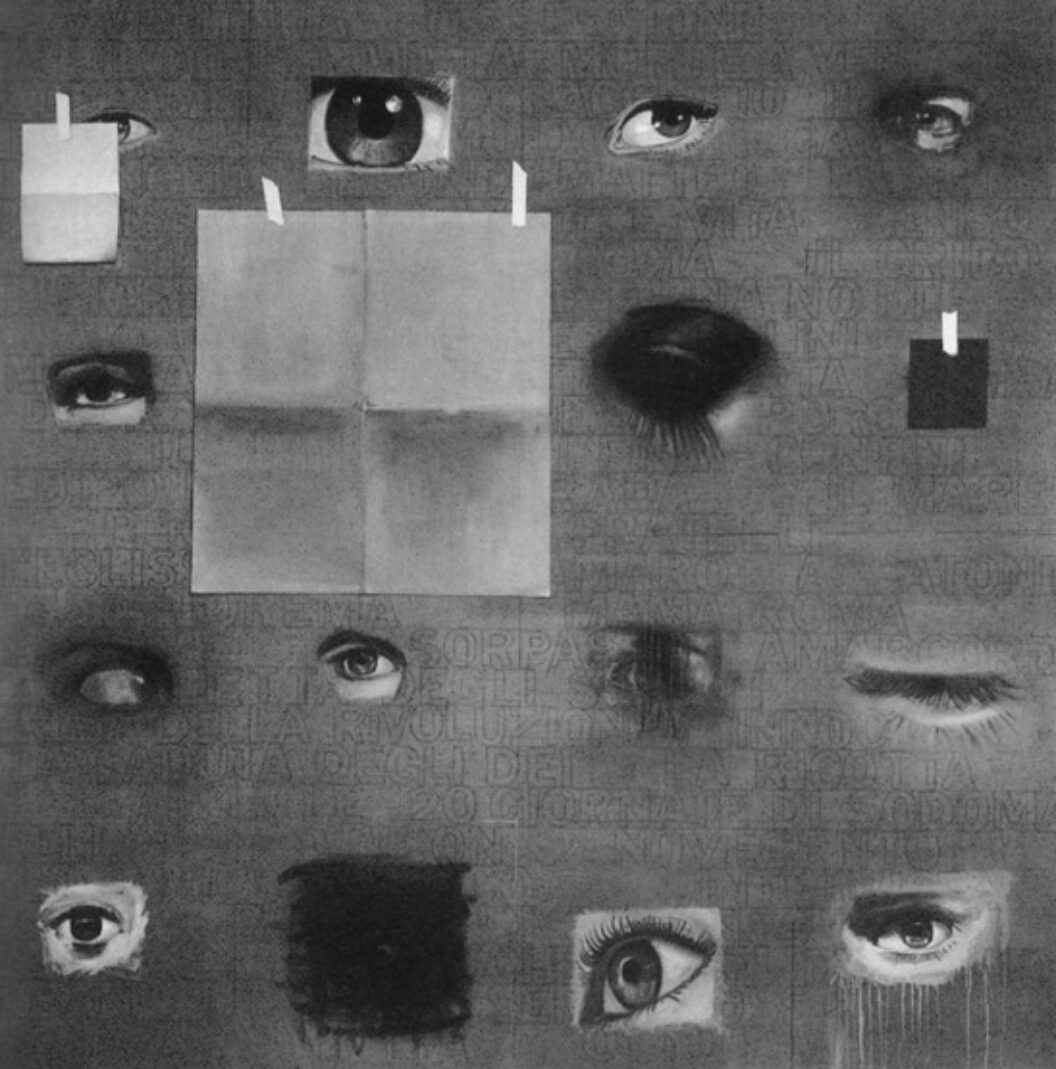 The icons of our affair with Italian cinema, from La Dolce Vita to L'Avventura, become the painted matter, stilled and contemplative, of Palazzolo's new body of work. His last took Sargent's painting, The Daughters of Edward D. Boit, as their source. In those, pinafored young girls stare across an expanse of lush painted surfaces to remind us that implicit in the longing to be remembered is a request—that the one remembering commit an act of love. In these most recent paintings, Palazzolo recalls scenes, gestures, facial expressions, fragments of dialogue—the stuff of film—which become the material of paint. Trompe-l'oeil notes (inverted) and Polaroids (eyes), scatter across his surfaces, creating a painting strategy reminiscent of Jasper John's. Painted into a gray ground, a tribute to the black and white stock of classic cinema, these strangely sobering images from films past, like a meeting with a paramour from 20 years ago, reflect our youth and our passing. By stopping the motion of film, these paintings contain what stays in the mind's eye as memory. And what are they about? What happens when the mind's eye stares back.
—Betsy Sussler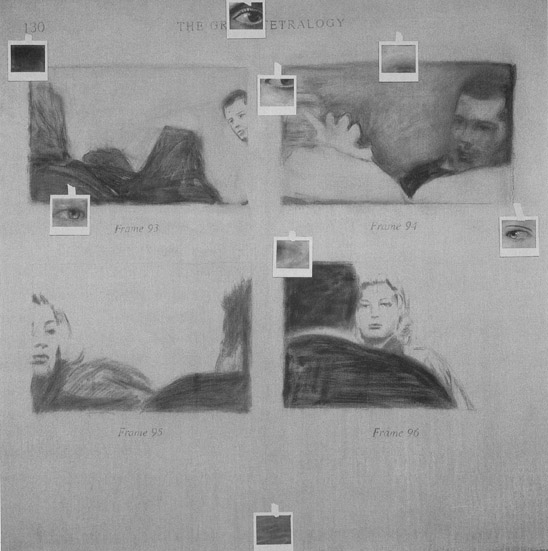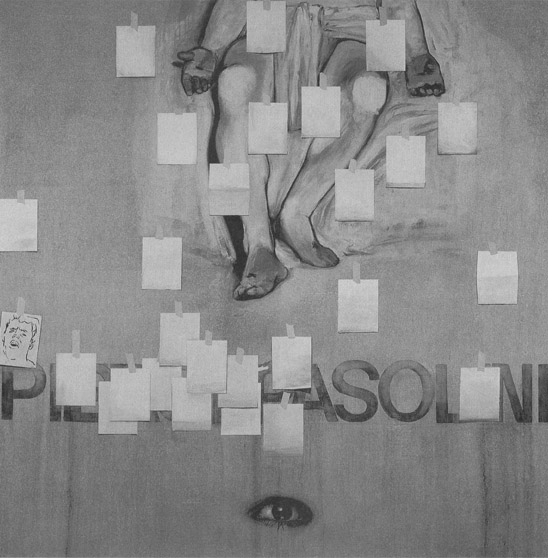 Originally published in
Featuring interviews with Elizabeth Murray, Kerry James Marshall, Anthony Hecht, Michael Winterbottom, Liza Bear, Wong Kar-Wai, Olu Dara, Martin Sherman, and Philip Kan Gotanda.