Discover MFA Programs in Art and Writing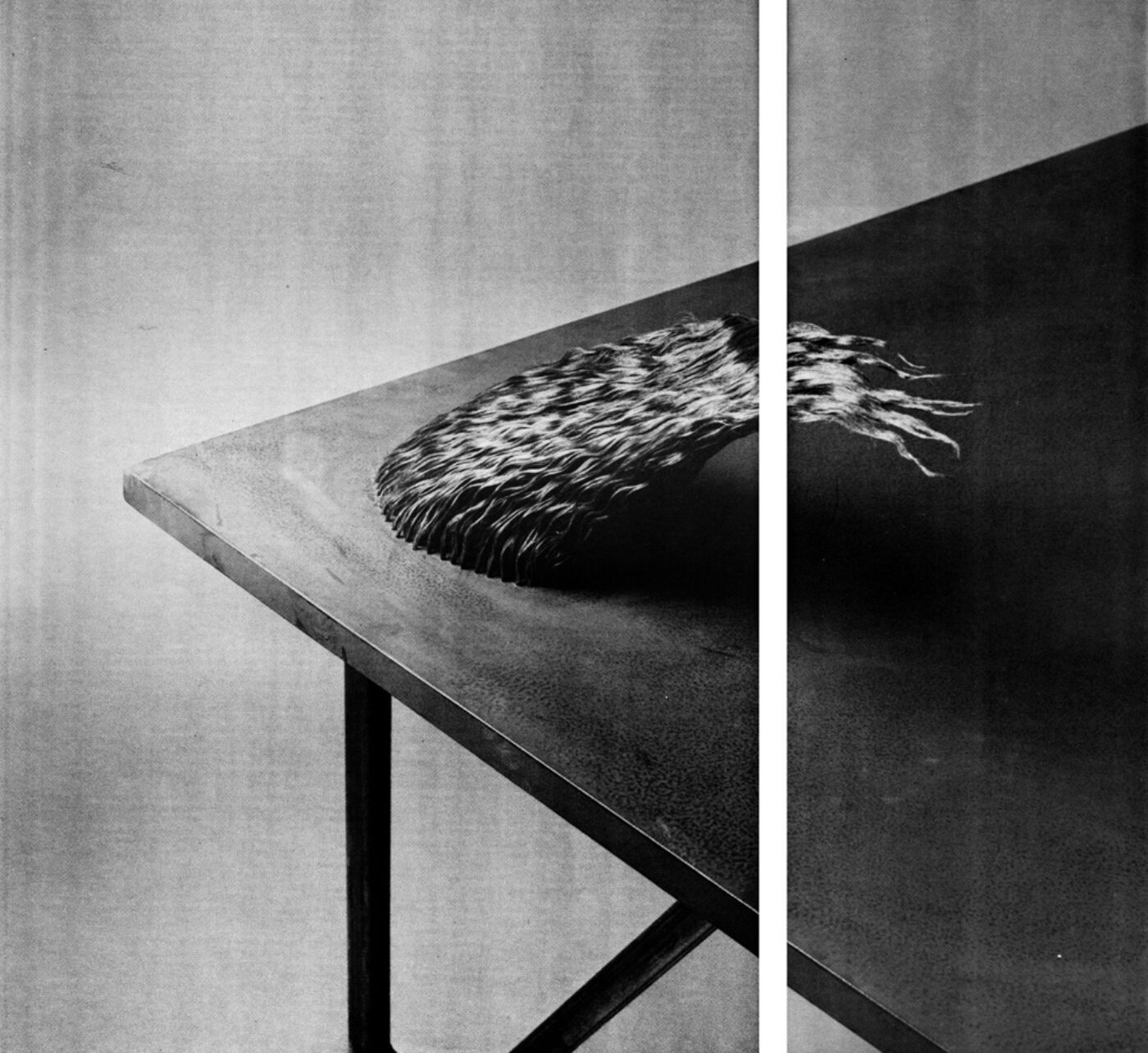 "Air Canada flight 664 to Toronto is non-smoking," reported the attendant.
"Every seat?" I sighed.
"Every seat!" was my reward.
"Why?" I asked.
"Policy!" He blurted.
"Whose?" I enquired.
"Ours!" said he.
The creeping discomfort which usually greeted me in the arrivals lounge at Toronto was now escorting me through the departure gate at LaGuardia. I don't know why this discomfort begins but it does. I reminded myself that I do have friends there. After all, I began painting there. All my friends were painters. Like Alice, my passage through the tunnel that connected the DC nine and the terminal filled me with a combination of expectation and dread. The unholy trinity of destination, conclusion, and straight lines brought to life the hare in me. I wanted to run. I felt late.
Habit, and of course, seat assignment drew me to the rear of the plane. If I couldn't smoke I hoped that my memory of the evil ritual could sustain me through the 55 minute flight. As I counted off the rows of seats and the personas that filled them I was struck by the one aspect of travel that soothed and gave pleasure—the allowance to become a character. The indulgence of pretence and fiction. The big lie. The anonymity of the player. My eyes continued searching for my seat but now less anxiously. In the same moment that they found what they were looking for my hopes for a quiet flight were shattered. There he was.
I should never have doubted that he would be there in the seat beside me. He was always there. I almost had not recognized him. His usual attire of black shirt and white tie had been exchanged for a Hawaiian shirt. We were not unlike in stature but his huge head and oiled blond hair seemed to float, unattached in the air. In fact, it was his constantly moving mouth that was my greatest recollection of him. His name was Joey.
JOEY: David, I'm glad it's you beside me again.
DAVID: I believe I have the aisle seat and you the window (voice over) Despite my increasing anxiety I had felt stronger this trip and was determined not to give the usual inches that turned into the inevitable miles that Joey always demanded.
JOEY: Of course. If you'd like.
David: Thank you. (voice over) Already I felt I had lost an opening pawn. Perhaps the window seat was better but the aisle offered, at least, the illusion of escape. Or was it the other way around. If only he wouldn't go through the ritual of how we had first met.
(Long silence as seat belts are locked and engines are heard thrusting. A stewardess approaches.)
JOEY: Allow me to buy you a drink. A Chivas for my friend but nothing for myself.
DAVID: Make it a double please. (voice over) Somehow before this trip was over I knew I would be paying for these drinks in spades. I should have refused his offer but as long as etiquettes were in place things seemed promising. Often this worked, but even when it had, the tension was just as bad as having experienced one of his rants.
(Long silence. Magazines are picked up and discarded.)
JOEY: How does it feel to be a member of the unprivileged again? (Close up of Joey smiling)
DAVID: (voice over) It had begun. It always started with some cryptic remark that demanded a reply. My reply of regret. For once the first step had been taken the momentum was like quicksand. Joey was a dangerous man for Joey had been a vanguardist without an army.
DAVID: (close up with sweat on brow) It's hard to feel unprivileged while drinking a Chivas. (Both men laugh)
JOEY: Do you remember our first meeting?
DAVID: Vaguely. I believe it was at La Coupole in the late '70s.
JOEY: And. (Close up David, disturbed)
DAVID: You asked me what I did.
JOEY: Go on.
DAVID: I told you I painted.
JOEY: That's not all of it!
DAVID: Well, you then reported that you had once painted but had been bright enough, no, smart enough to give it up. As I said it's a little vague.
JOEY: And finally.
DAVID: That you had been a good painter. (voice over) He was such a damn pig. He gulped every last morsel. I wanted to change the topic immediately. How do you think Warhol will be remembered? His exploitation of the public image of an artist within an urban setting certainly makes him a modernist doesn't it?
JOEY: No! His assertion that there are no real or simulated models makes him a post modernist.
(David swallows and looks away. Joey smiles and continues looking at David.)
DAVID: (voice over) I wished I had asked about Mary Tyler Moore. (Long silence. Again magazines are flipped through.) Unprivileged, unprivileged, what the hell does unprivileged mean. Some things are best left unsaid. Joey liked to talk but he didn't like conversation. From past experiences it was impossible to establish any type of rhythm, any type of give and take. The small joke about the Chivas was the first time I had seen him laugh. I wondered if Lacan, Adorno, or Derrida, guys, I, or rather he, admired so much ever had sidesplitting, fart inducing, gum showing guffaws. I couldn't imagine it.
JOEY: (wheels on David red faced) You don't know what unprivileged means do you?
DAVID: Well, I …
JOEY: You don't. I know it and you know it.
DAVID: That's not true.
JOEY: Well then, defend yourself.
DAVID: Ahhh … .
JOEY: You don't know! Then tell me who's unprivileged!
DAVID: Why, I think it must be …
JOEY: Painters you ass! Painters! (Joey is beside himself) Do you know why? I'll tell you! In collusion with the market place you established for yourselves a privileged mode of art making. But you lost it! Yes lost it! You lost it when we pointed out and responded to your lack of social and critical reflexivity. You lost your ill gained privilege and we did it. We. Not anybody else. And then, having lost it you tried to regain it but in bad faith …

DAVID: Bad faith?
JOEY: Shut up! Yes bad faith. I'll admit we had not counted on the public's deep need for the expressive, but it was your collusion with a revived capitalization of the market, your insipid desire for celebrity status, your failure to move toward the collective, your ideological ambiguity, your damnable traditions, your lack of contextual rigor … . (Passengers begin to stir looking to the back of the plane) Your mistaken notions of renewal and reinvigoration, your refusal to acknowledge painting's historically inevitable collapse, your acceptance of pastiche … . (Joey stands. A woman murmurs nervously the name Hezbollah) your fucking remnants of autonomy, your crowd pleasing electicism, your naive emancipatory ethics, your fraudulent pipe lines to God … … (David puts hands over head and assumes crash position) your star system, your fan clubs, your simplistic logo-like issues, your polite grace, your heteronomy … …
(Joey shrieking continues but fades out …)
DAVID: (voice over) Heteronomy. What does heteronomy mean. Maybe I'd better not ask.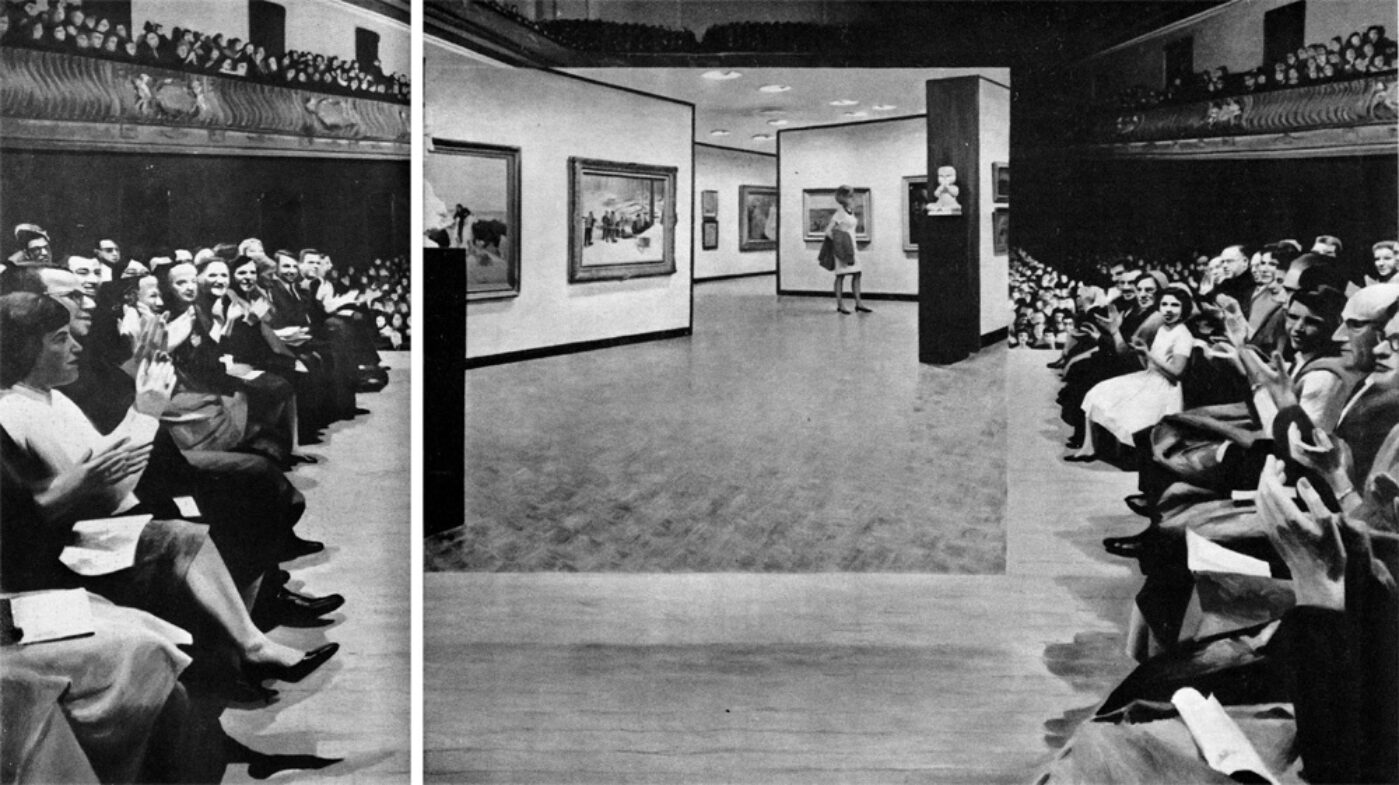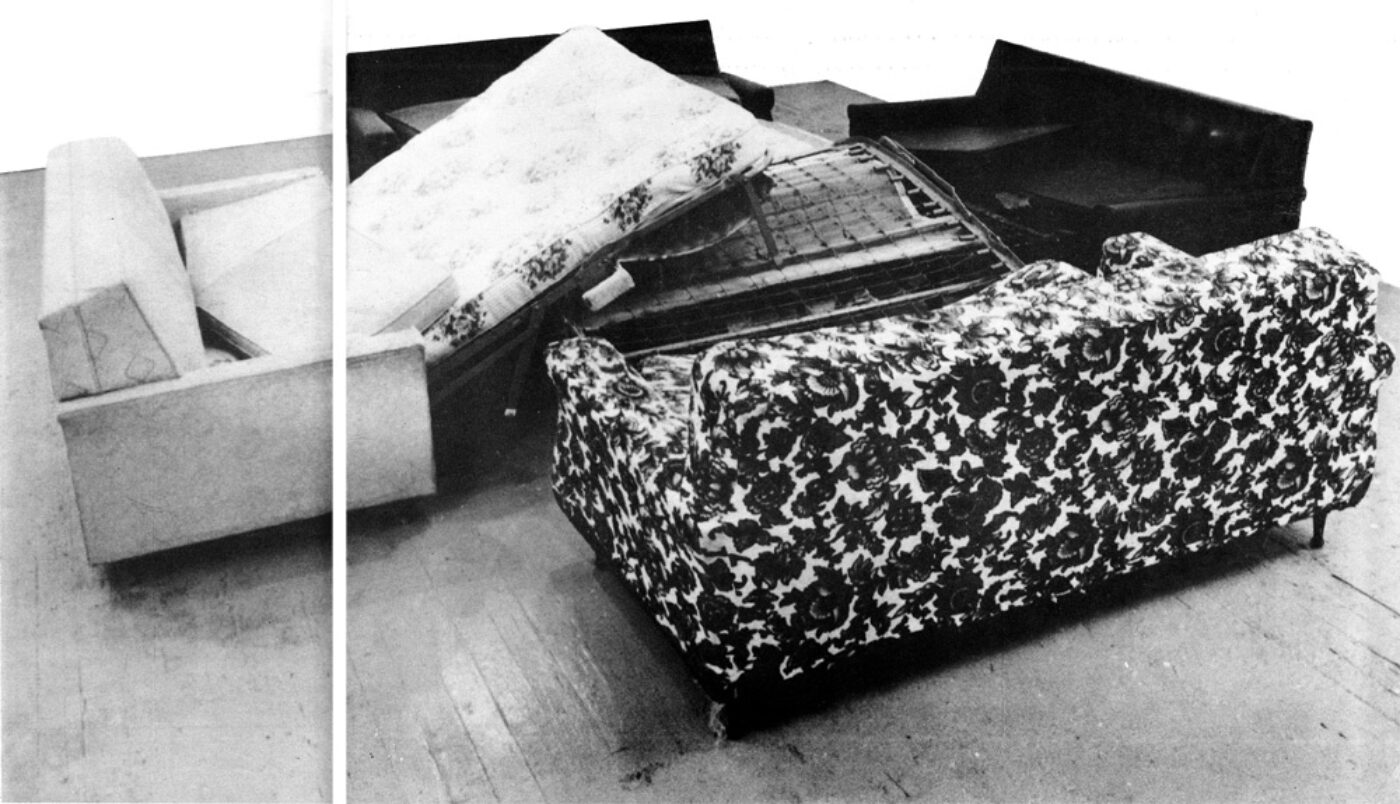 Originally published in
Paul Auster by Joseph Mallia, Black-Eyed Susan, Jeanne-Pierre Gorin, April Gornik, Freya Hansell & Susan Rothenberg.