Cannibal Corpus: The Films of Joaquim Pedro de Andrade by Jon Dieringer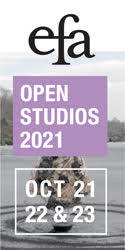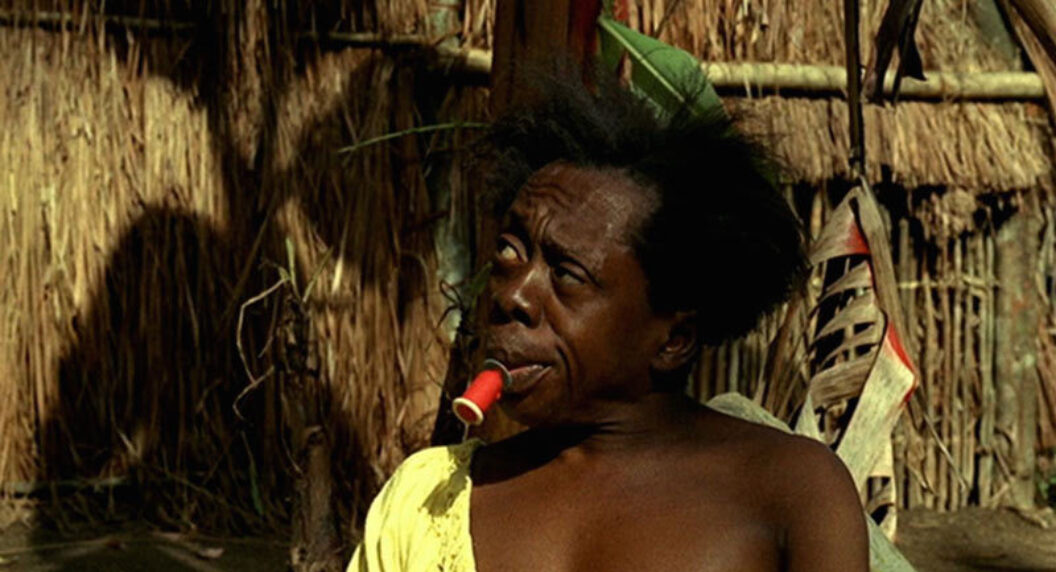 Cannibalism alone unites us. Socially. Economically. Philosophically.
—Oswald de Andrade, Cannibalist Manifesto (1928)
Among Brazil's Cinema Novo filmmakers, Joaquim Pedro de Andrade may be the most difficult to pin down. Unquestionably one of the movement's most celebrated artists, his work nevertheless defies or preempts many trends established by his contemporaries and consecrated by scholars. His concise yet robust filmography—five features, one documentary, and a handful of shorts—is equal parts sobering and playful, bursting with joy yet rife with pessimistic ironies, and, perhaps above all, full of abrupt left turns.
The willingness to vary formal and aesthetic strategies and embrace contradiction is one of Andrade's defining traits as an artist—as is the inspiration he drew from Brazilian literary modernism, particularly Oswald de Andrade's 1928 Cannibalist Manifesto. The postcolonial polemic argues for a form of cultural anthropophagy: devouring imported influences and technological advances, masticating them with tribalistic primitivism, and spitting out a new national culture. "Tupi or not tupi," reads the manifesto's signature line, "that is the question." This spirit is a constant through Joaquim Pedro de Andrade's work, which is the subject of a complete retrospective at Anthology Film Archives, screening on imported 35mm prints.
Whereas many films of Cinema Novo's first phase sought an approach combining Italian Neorealism, Soviet revolutionary cinema, and Fordian spectacle to explore the working poor of Rio's favelas and Northeast Brazil's arid sertão, Joaquim Pedro de Andrade released the hour-long essay film Garrincha: Hero of the Jungle (1963), a portrait of footballer Manuel Francisco dos Santos. In early segments, the filmmaker revels in the possibilities of the cinematic apparatus to interface with the "poetry" of Garrincha and teammate Pelé's movements, rapidly cutting through still images and close-ups of their footwork. The film proceeds to more political aims, contrasting Garrincha's life with those of his working friends and ultimately attempting to analyze Brazil's national character through football.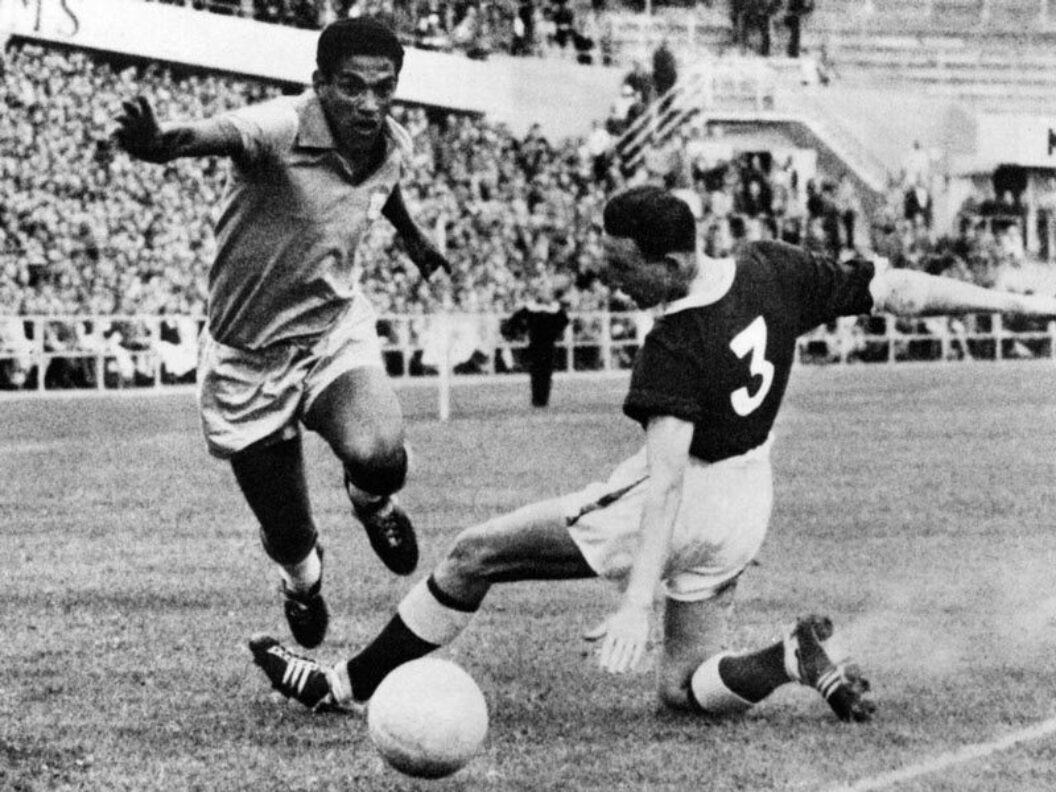 The approach in some ways suggests the second phase of Cinema Novo, which began following the spring 1964 coup d'état deposing Labour Party president João Goulart with a right-wing military regime. At this point, most Cinema Novo filmmakers shifted their focus to the urban middle class in order to ruminate on the Left's failed revolutionary project. It is somewhat remarkable, then, that Joaquim Pedro de Andrade's first narrative feature, The Priest and the Girl (1966), is an understated romantic melodrama often compared to Robert Bresson. The story of a newly arrived village priest falling in love with a precocious young woman was divisive among filmmakers, allegedly inspiring a fist fight between Carlos Diegues and playwright Oduvaldo Vianna Filho, who called it "petit-bourgeois." Although it is the filmmaker's most restrained work, it nevertheless has an uncanny, eerie quality, centered less around questions of faith than village morality and persecution.
It's a stark contrast to the film that follows: Macunaíma (1969), considered by many to be the high-water mark of Cinema Novo, and certainly Joaquim Pedro de Andrade's most popular work. Based on the landmark 1928 novel by Mário de Andrade (no relation between Joaquim, Oswald, or Mário), subtitled "a hero without a character," it's a freewheeling, anarchic picaresque charting the adventures of a shapeshifting protagonist from the jungle, where he's born as a full-grown black man to a haggard white woman (portrayed a man in drag), to the city, where he—now played by the actor who previously played the mother—falls in love with a revolutionary, sires a child, passes through a series of mystical misadventures, and is antagonized by an Italo-Brazilian capitalist who eventually tries to cook him into a swimming pool–sized feijoada floating with bloated corpses.
Arriving on the heels of the musical manifesto Tropicália ou Panis et Circencis, Macunaíma is the definitive cinematic expression of the late-'60s resurgence of nationalistic interest in primitivism and local mythology as a postcolonial rejection of European culture, synthesized with popular forms—Hollywood, rock 'n' roll, the Brazilian chanchada musical comedy film. In other words, a stew of cannibalized, reappropriated, reinterpreted, and radically recontextualized cultural touchstones. And at a time when Cinema Novo was largely being ignored by domestic audiences, it became a box office hit.
Macunaíma also marks the shift to the third and final phase of Cinema Novo, spurred on by the December 1968 decree of Institutional Act Number Five, which resulted in strict cultural censorship targeting political dissent. For his next film, The Conspirators (1972), Joaquim Pedro de Andrade attempted to criticize the military dictatorship through the unassailable words of the national heroes behind the 1798 Minas Gerais Conspiracy—Brazil's failed first attempt at shaking colonial rule—with a script taken almost entirely from court transcripts and the writings and neoclassical poetry of the figures portrayed. Although at a glance it shares affinities with Rossellini's austere The Taking of Power by Louis XIV, it gradually reveals more surreal, Brechtian dimensions—of direct address, nonlinearity, anachronisms, and eventually outright fantasy. It doesn't shy away from its characters' egregious hypocrisies, particularly with regard to slave ownership. But even as it undermines the sanctity of its national heroes, there can be little confusion that The Conspirators intends to weaponize their words against the contemporary regime. When a colonel boasts of his control of the military, a priest turns to the camera and says, "This is what we have to avoid in the future, that everything remain in the hands of one man. Especially in the hands of a military man."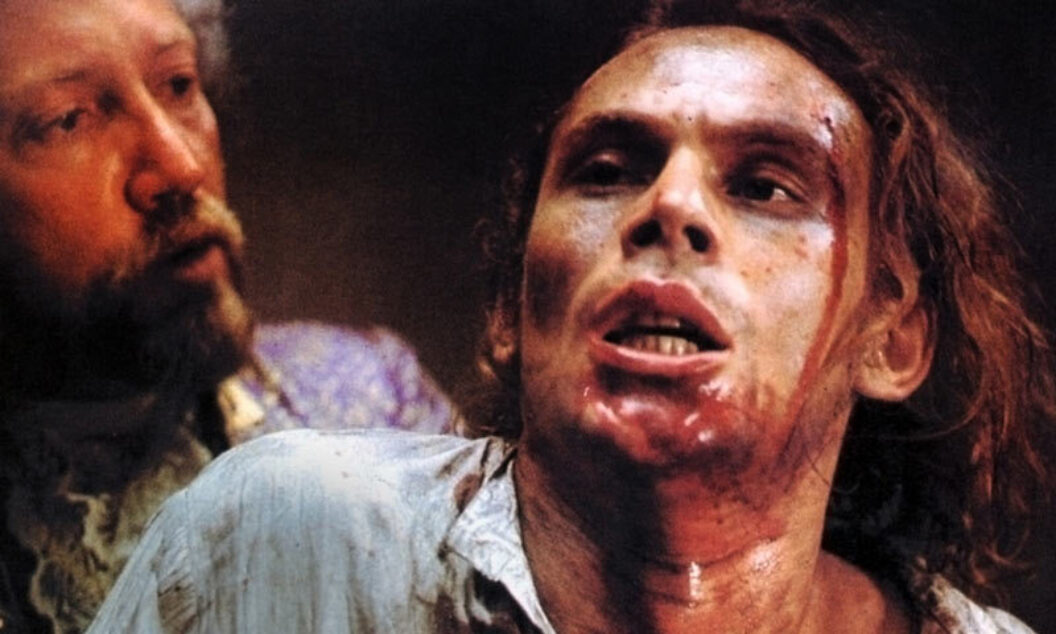 As Joaquim Pedro de Andrade observes in an interview translated by Randal Johnson, whereas "The Conspirators sambas out of step in the school of the historical film, Conjugal Warfare is the black sheep of the erotic comedy." Ironically, the apolitical, profitable pornochanchada film exploded under the repressive military dictatorship. In Conjugal Warfare(1974), the filmmaker adapts the stories of Dalton Trevisan into a colorful, humorous indictment of sexual mores and social values. Despite the ostensibly lowbrow focus, it is the director's most pointed and direct critique of Brazil's contemporary middle class.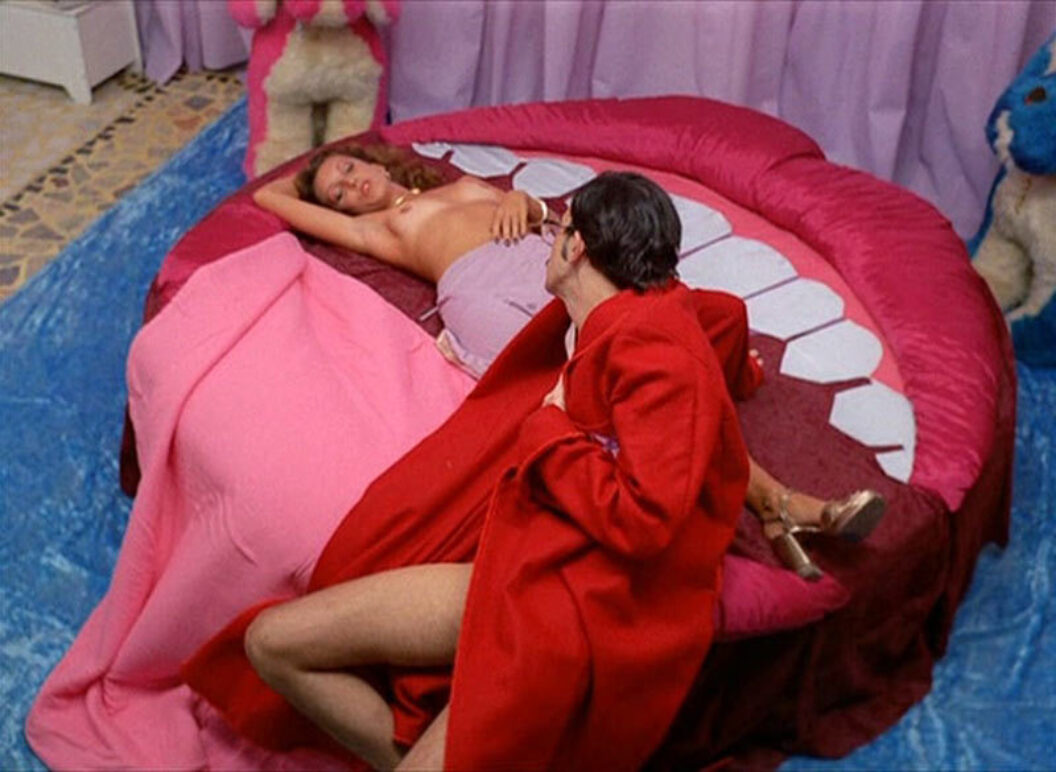 In his final film, The Brazilwood Man (1982), Joaquim Pedro de Andrade returns to the subject whose values seem to unite his filmography: Cannibalist Manifesto author Oswald de Andrade. A more polished, lush period piece than The Conspirators, The Brazilwood Mancould almost pass muster as a standard prestige picture—save for the fact that its protagonist is simultaneously embodied by a male and female actress in a constant, entwined monologue drawn from Oswald de Andrade's writings. The proceedings become progressively more carnivalesque, culminating with the female Oswald and a band of semi-feral revolutionary women devouring her male counterpart on the beach beside bourgeois male intellectuals buried up to their necks in the sand. In the final line of Joaquim Pedro de Andrade's filmography, one of the men shouts out "Go fuck yourself, you shithead revolutionaries"—but they're already aboard a pirate ship sailing deeper into the jungle.