Interventions: The Nexus of Art, Fiction, and Authorship: Part II—Tabitha Piseno interviews Callum Innes and Colm Tóibín taking a look at the interconnection of painting and writing, the basis of their water / colour exhibition at Sean Kelly Gallery.

Discover MFA Programs in Art and Writing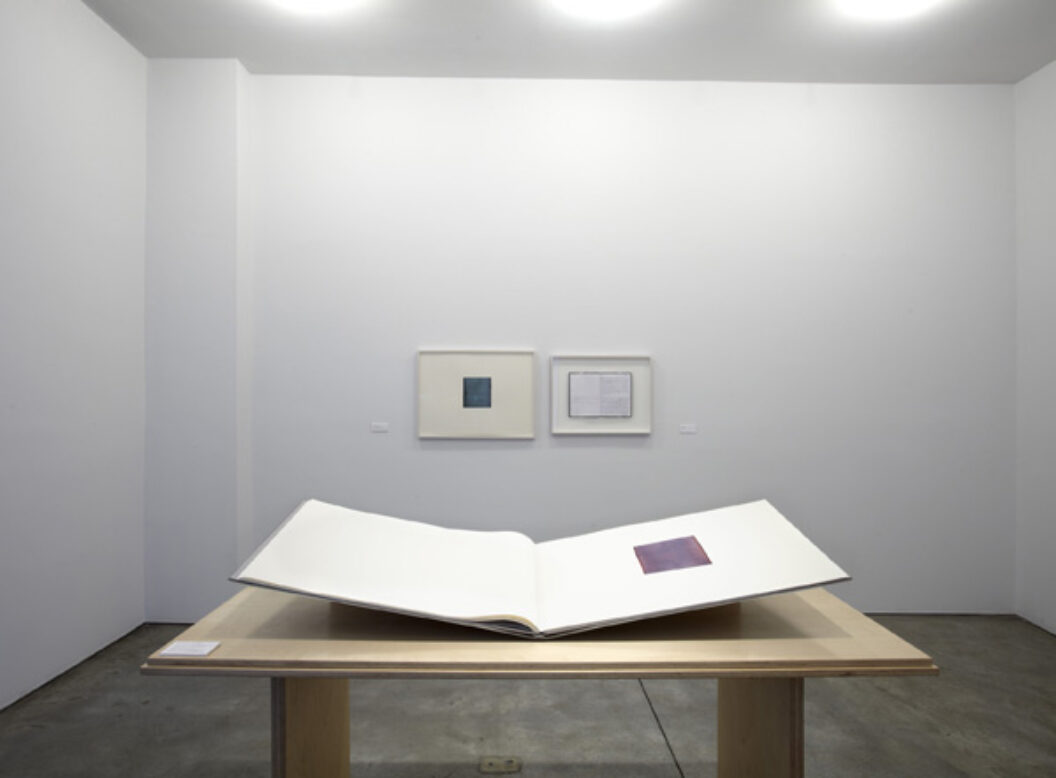 The Sean Kelly Gallery recently commissioned a collaborative project between the Irish writer, Colm Tóibín, and the Scottish painter Callum Innes. The result was an exhibition titled water / colour, an installation of 101 watercolors by Innes, and excerpts of text from the short story Tóibín wrote in response to the artist's paintings. The story itself is a 10-page narrative describing Nora, a middle-aged woman struggling with the death of her husband and the resulting dysfunction of her family. In addition to the installation of paintings and excerpted text, two publications were produced as supplements to the exhibition: one was a series of six large-scale, hand-bound books—each named after a character from the short story—consisting of five original watercolors by Innes, and the short story in its entirety; the second publication is a book which also includes Tóibín's story alongside reproductions of all 101 watercolors featured in the exhibition and an introduction written by Sean Kelly which details the sequence of events leading up to the proposed collaboration. I had the opportunity to dialogue with Colm Tóibín about his piece of fiction, and subsequently chatted with Callum Innes about water / colour while he was working in his studio in Edinburgh, Scotland.
Tabitha Piseno You were previously familiar with Callum's work, and in fact, owned one of his pieces. When Sean Kelly introduced the two of you with the intention of inspiring collaboration, what was your primary reaction?
Colm Tóibín My first reaction was fear. I wasn't sure I could do it. His work is pure and mysterious, but also has a sharpness in it, a precision. How do you match that? Or describe it?
TP I'm sure it was quite the challenge, but the relationship that was established between your written narrative and his paintings reflected those qualities you mentioned—of purity, mystery, and precision. I find that especially intriguing because the both of you were working entirely separately—you in New York, and he in Edinburgh. It seemed as though the literary intervention allowed Callum to approach his work in a way that had not previously been explored. Once the show was installed, did it offer new insights for your writing? Did you see that relationship function in a new way within the context of the gallery?
CT I wrote the story in the Catalan Pyrenees, and really wasn't sure what anyone would think of it. Look, when I saw the show installed I was amazed, and it gave me a sort of new fear—that I had better, in the work I do in future, measure up to the level of emotion and grace in that gallery.
TP What specific properties of Callum's watercolor paintings inspired the story of a middle-aged woman's experience of grief and depression over the death of her husband and her concerns for her mentally ill son? For me, it was the main character Nora's experiences with the sea that were the most reminiscent—even a didactic representation—of Callum's paintings. Why was the backdrop of family trauma, experienced via a female character, the chosen premise for presenting that experience?
CT I didn't know what he was going to do with the piece I wrote. I wrote it while thinking about his larger works, not about his watercolors. The piece was inspired by his oil paintings, by the way he works with depth of field, with line, with a sense of erasure, with texture. I was thinking about the soul, or a sense of space in which something shimmers, in which light shifts and re-appears, a sort of haunted space, which is Callum's pictorial space for me.
TP So it was the pictorial space presented in his oil paintings that influenced the narrative? It was difficult to decipher how that aspect of the collaboration unfolded. How did you go about developing the characters, and the premise of the story in relation to the paintings?
CT I am trying to find a style to describe what happened, or might have happened, or must have happened, in my family in those years. Since I was 12 then, it would not be very interesting to describe me. I looked at Callum's work, I looked at one painting over and over, and very carefully. I went through it with him. And then I started to think. And then I stopped thinking and tried to see what would come. And those images and that landscape (which is real) came, I let them in.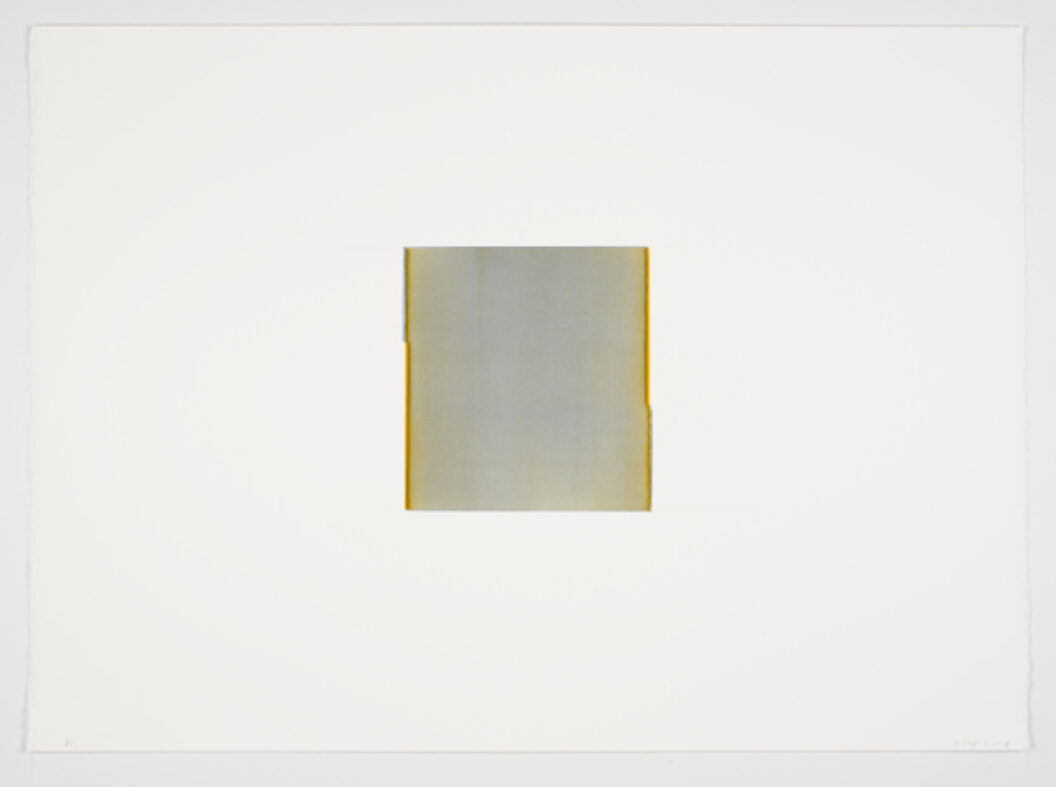 TP And you're speaking of the landscape described in the story—Rosslare or Ballyvaloo, which is the southeastern tip of Ireland? Is this where you're from?
CT We spent the summers there when I was growing up, and I have a house there now, where I spend a lot of time. Some of my fiction is set there—a chapter of The South; most of The Heather Blazing and The Blackwater Lightship; and a scene in Brooklyn. It is the east coast of Ireland in the south, not the tip exactly.
TP Would you be interested in doing this kind of collaboration again—responding to painting via writing?
CT I have a real problem with much of the work in galleries I see now. I get the idea that anyone can have an idea. I often can't see how the idea has been visually transformed into an image. Much of the work I see still seems to me to sit in the realm of ideas, or worse the marketplace, and often does so with such brazen confidence that I long to go home and spend time alone. It is easy to blame the artist, but often the gallerist or the curator is an idiot. Unspeakable. This means that, for me, there are people working now as visual artists who have immense power and importance because of the purity of what they are doing, the visual seriousness. They stand alone, and are open to mystery and strangeness, but also they work deliberately. Callum is one of these people. Sean Kelly, as a gallerist, is also one of those people. There are very few. Asking if I would be interested in collaborating with one of these artists is like asking me if I would like to kneel down and pray. The answer is yes. If only I could…
TP How did the collaboration start between you and Colm Tóibín.

Callum Innes Well, we met in February of last year when I had a show in New York at Sean's. I knew his writing, and we went out to lunch together. We discussed family. We discussed childhood. At that point, I asked him if he would write a text for a different kind of book; Sean and I were talking about doing a book about all of my work that has gone through America in the last 15 years: paintings, sculpture, and paper works—almost like a survey book.
I received text from Colm in July, and upon reading this text I realized that it couldn't actually be called an academic text. It was such a beautiful piece of prose, and I thought it would be wasted if it were amongst all of this academic text. Then, Colm came here in August, and I showed him the first thirty watercolors I had made, and he got quite excited about that. We started talking about the color and the light—it was about the absence of color in some ways.
TP There are some things I'm still grappling with, though, and it's mostly about the premise of the story. It was so traumatic, such an intense depiction of family trauma in particular. I'm curious as to how that developed in relation to the watercolors you did.
CI Well, it was very personal to Colm, but it's also very personal to me. It's a bit about his childhood and the death of his father and how his mother dealt with it. Similarly, my mother died when I was quite young. At the time, that was the topic of discussion. For me, the project brought a bizarre sense of closure on something that was constantly in my head. It's been in my head since the age of eight. It was surprising to get that text from him. He did tell me it was one of the most personal things he's ever written, and that he found it quite hard. To me, it was all so very generous of him to work with me and the gallery. When we designed the show, we extracted phrases or passages of text from his short story. He didn't want to be involved in that at all. Colm in such a generous way said, "No, you do this." He decided that once he's written something, it's written; its life becomes a different type. That was also quite nerve-racking, because on the morning of the opening, he hadn't seen exactly what we had done, or picked rather. It was quite difficult editing these passages. I also had to do it with Sean Kelly; we came up with almost identical passages that we had taken out of the text.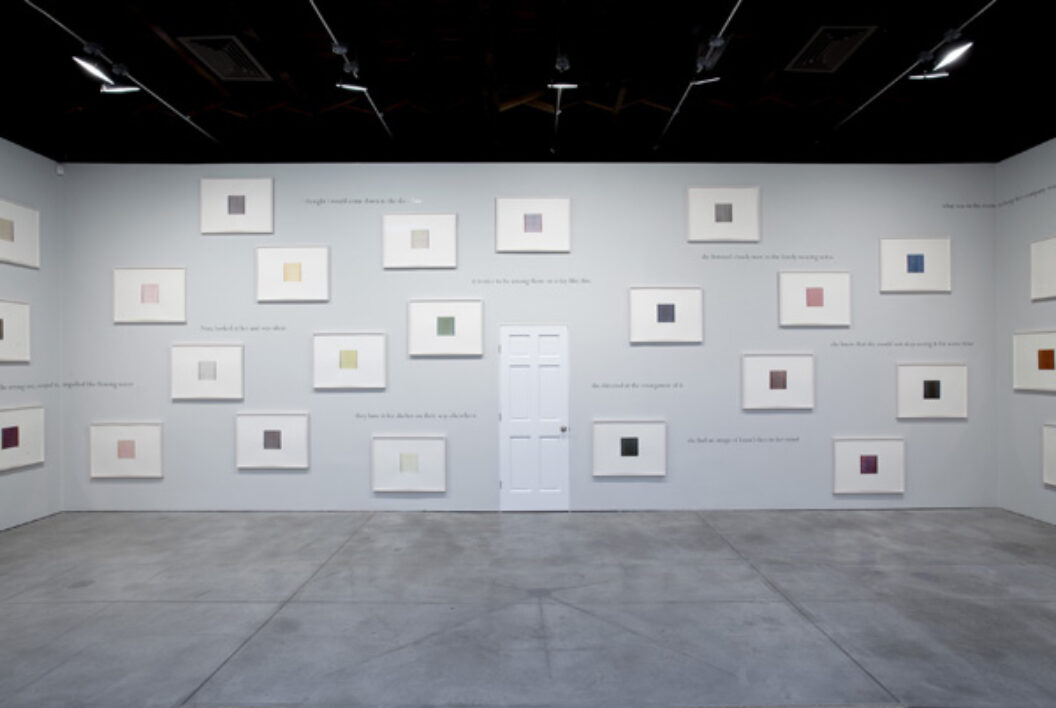 TP Out of curiosity, what was it like for you to develop the watercolors after your solo show at Sean Kelly's, From Memory?
CI The show that I had up last year involved large oil paintings on canvas and very large paper works which I made on wax paper, a butcher's paper that has an oil impregnated in it. Although my paintings are abstract, I always think of them as having a figurative background. They all started originally from figures, plant forms, or natural occurrences. With the oil imbedded in that particular wax paper, I could put an oil painting on it and then go back into the wax of the paper in order to give it its own intrinsic history, its own quality.
So the show was quite different, but Colm had known my work for quite a while. He's a very well traveled man, and he's been going to art fairs and galleries for years.
TP Well, wasn't he the art critic for the UK edition of Esquire Magazine?
CI Yes, he's a journalist. That's the thing about Colm, he's a novelist, and a journalist. He writes really strong articles, whether it's on art or politics, or the church. So he's very much informed in the literary world, and he's very much aware of what's going on. He wrote this text incredibly quickly, which I didn't expect.
TP The watercolors were such pared down monochromes, and the text on the wall produced such an incredibly direct sense of a linear narrative. How did you feel about the associative qualities between the text and the work itself. How did you respond to that once the show was installed?
CI I find my paintings incredibly emotional, and I don't set out to make series of works that are deemed that way. In a sense, the project was inherently figurative. My work started out figurative, and at the tender age of 22 or something—I can't remember how old I was—I was just making these mythological paintings when I was far too young to be making them. They were full of falsehoods, they were full of lies and to cut a long story short—I took a sketchbook and I had linear drawings of wild cucumber plants and I sank one of those images—a silhouette of it—into a tiny piece of cardboard. I look back at the work now, and it's still there. So, the image became part of the corrugation—part of the cardboard—and gave you that history, and that's the way of getting you out my ingestible fiction.