Burning Billboards by Jacob Boyd
The night I set off into dry weeds
with a red plastic gas can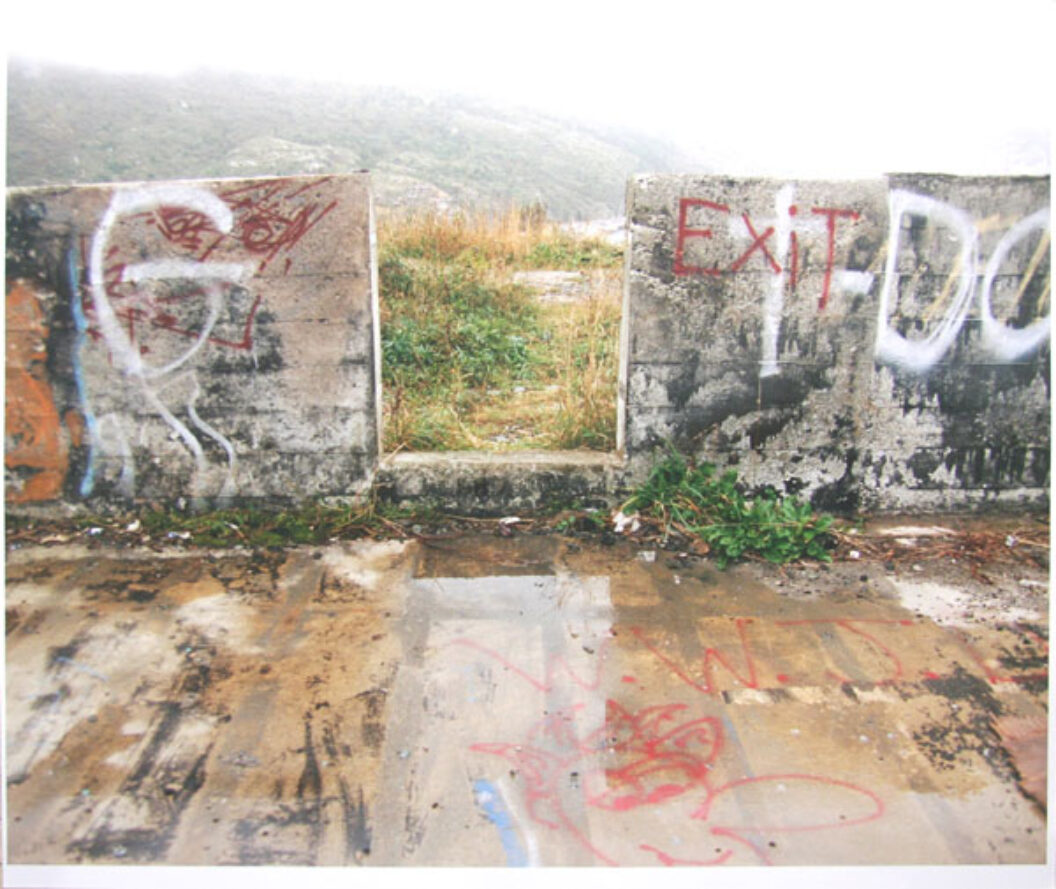 Peter Moysaenko Can poetry, as genre, achieve popular cultural appeal while retaining the import of its communication; or, for instance, does one's foray into new mass media effectively preclude the possibility of an authentic artistic venture?
Jacob Boyd I've learned by listening to people who excel at their jobs not to concern myself with other artists' intentions. Whether an artistic venture is "authentic," whether a poem is worth taking seriously, I judge on an individual basis—based on a gut reaction. I do value sincerity, openness, and accessibility, and I don't see any reason why new mass media would limit their presence in poems. It's interesting that while slam poetry and rap have gained momentum, the internet and graphic design have also allowed for poetry to test its visual mettle. I have no doubt, though, that I will always prefer poetry that looks and behaves something like Robert Frost's poems. Something moderate, in terms of presentation. Which leads me to the initial question: can poetry achieve popular cultural appeal without losing relevance? I think so. One of these days it will win Prom Queen and the Nobel Peace Prize.
Burning Billboards
The night I set off into dry weeds
with a red plastic gas can

as if we could never be forgiven
for intending to raise a wooly mammoth
from sperm frozen in Siberian ice,
I settled for hiding from headlights.
Anger leaps from me like crickets
dissolved by snow in a stubble field.
Silence, Edward Abbey, the oil won't last.
Our saber-toothed tigers are elsewhere.
Originally from Lansing, Michigan, Jacob Boyd lives and teaches in Milwaukee. He holds an MFA from Southern Illinois University at Carbondale. Poems of his have appeared in New South, Measure, Hayden's Ferry Review, and Lungfull!. He has poems forthcoming in North American Review, Hawk, and Handsaw.
For more by Leah Oates, visit her page at Pierogi Flat Files.