Building Blocks of Noise by Ben Tripp
Slow-cooked verbiage in Flarf: An Anthology of Flarf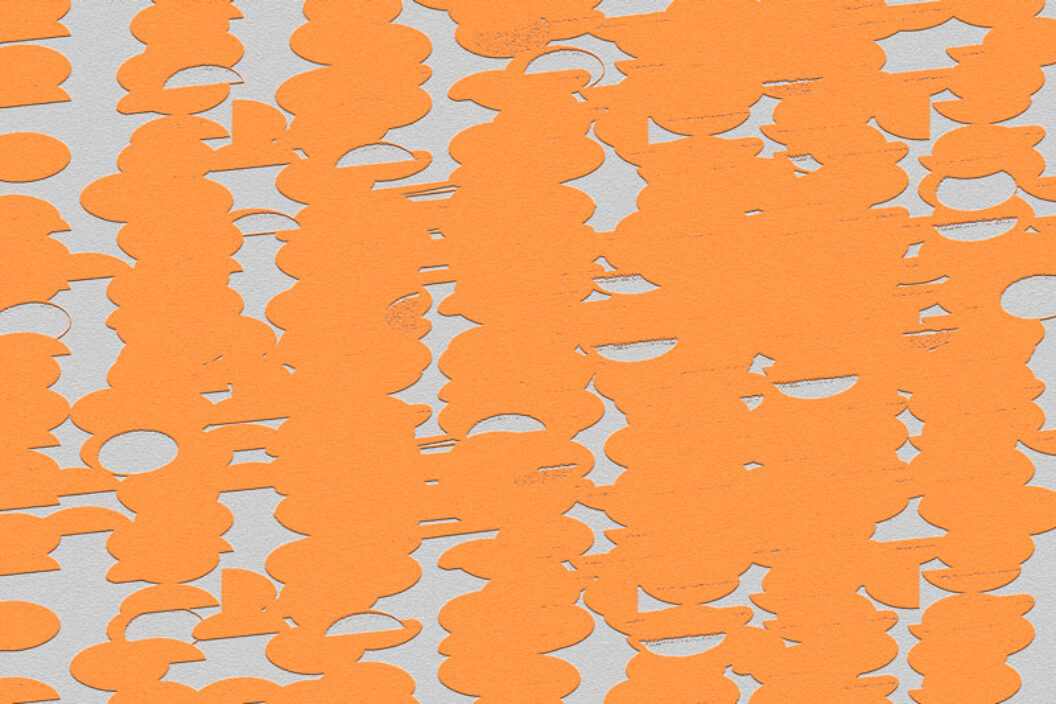 Flarf is an avant-garde writing movement with a neologistic name, a nonsense word meant to signal its distance from delicate, effete, high-art poetry. According to the editors of Flarf: An Anthology of Flarf (Aerial/Edge Books), this sort of poetry is more like punk rock or Dada, but distinct from these previous movements in that the content crucial to its construction is sourced from the Internet. Flarf poets appropriate writings that might first appear in the textual yonder as unimportant, unfinished, and unwarranted—or just plain wrong. The finished poem itself may remain just as cringe-worthy, yet the poet is "in" on the joke, as it were, in a way that the ostensible author of the original source material may not be (but really we'll never know, and that's part of the fun).
This collection includes a variety of voices and covers a lot of ground. Take this neat couplet, a traditional-seeming sequence from Mel Nichols's "I'm Sorry I Broke The Glockenfish":
On my bed, because I need time, time's all
I need. Death is the cruelest punishment,
 
I'm sorry for the confusion. So please,
Please come back. Nobody understands me
 
Like you do, I've been sorry from the very start!
Compare it to the glitch-goth supernova of K. Silem Mohammad's "Mars Needs Terrorists":
:.:.:.:.:it is a crime for teenagers
:.:.:.:.:has always picked up on the sex
:.:.:.:.:thanks to my former slave
:.:.:.:.:3978 comfortable 3977 wet
:.:.:.:.:jay 937 divorced 937 teenagers
:.:.:.:.:904 strips 903 slave
:.:.:.:.:teenagers think that
:.:.:.:.:dirty bombs will hit the USA at anytime
:.:.:.:.:in America—bin Laden because he spread terror
:.:.:.:.:was 140 pounds, soaking wet
Each author is recombining "found" text, renaming, editing, and presenting it for new amusement or indignation. But appropriation is merely the point of departure for many Flarf poets. It's not at all like Conceptual poetry—in many ways, it's just the opposite—because it's labor intensive and bespoke. It seems these authors enjoy a different degree of estrangement from their original sources. Author and reader share culpability, but they also bear witness to a glimmer of a new dramatic realism that is not fatalistic, but rather weirdly happy and upbeat. At the center of this poetry, somehow, there is pathos, love, and sympathy—though also mixed inexorably with horror and madness and hilarity. For readers preferring a poetry of respectful disengagement, abstinence, and "quietude," Flarf is too loud, too much about engagement.
The reality of all the possible source material floating around makes one wonder if most of the best poetry in existence right now isn't already written somewhere, and by people who would never go so far as to call themselves poets. Flarf uses the modalities of the repulsive and tasteless as though they were truer than, say, demonstrating ad nauseam how one's romanticized and self-glamorizing inner dialogue is the most sophisticated and beautiful thing since sliced Turducken. Keeping with the metaphor, Flarf poets don't see their movement as anything like SPAM—a product systematically processed into uniform, low-nutrition cans of gook, like the revivalist works concocted at many mainstream MFA programs.
Instead, the Flarfists slow-cook their verbiage by hand. Flarf wants fresh ingredients to produce writing that is alive and alarming, connected with life and the times we live in. Theirs is a demotic language, not commercial or undifferentiated; it's colloquial, popular speech. This is what might tie Flarf to the poet William Carlos Williams of Paterson, New Jersey—as unlikely as that may seem. The reader is afforded a vista onto an exciting process of language being recuperated out of its origins, and re-used for radical kinds of description, mimesis, satire, invective, etc.
Flarf's poets heed the call placed by Bruce Andrews in his essay "Praxis: A Political Economy of Noise and Information," which says that poets should not seek refuge in past, traditional models of sanctuary from the proverbial barbarian onslaught; they should instead vivify and inhabit the mess, and turn it into poetry. This engagement seems especially important at the advent of the 45th Presidential era. Andrews writes that poets should let themselves become instrumental as "building blocks of noise," describing the particular kind of noise that resistant poetry makes: "…seemingly meaningless, random fluctuations in data—not the 'managed data' that defines information […] pumped up with excess timbral richness, its overtones untamable in harmonic terms, undercutting expectations of determinate pitch." A truly resistant poetics, then, would be one that harnesses something out of this excess, perhaps to diminish its power by reflection.
Iggy Pop, as part of his John Peel Lecture for the BBC in 2014, said the most punk thing he ever saw was "Malcolm McLaren's huge, ugly, cardboard bin full of mismatched, unpolished, dried-out, used, dirty old winklepickers (without laces) at some crazy price like maybe five pounds each." He compares McLaren's "worthless box of shit" to a nearby store "'Granny Takes A Trip' where they sold proper rockstar clothes like scarves, velvet jackets, and snakeskin platform boy-boots." By contrast, McLaren's offering was a "firebomb against the status quo… saying that these violent shoes have the right idea, and they are worth more than your fashion, which serves a false value. This is right outta the French Enlightenment."
Pop may have been preaching to the choir, but McLaren's retro art installation nevertheless sounds like the ideal marriage of punk and Dada, and therefore maybe right up Flarf's proverbial alley: this could really be 1916 meets 1972 in the 2000s.
Ben Tripp is the author of an e-book poetry collection What About Frasier (Gauss PDF, 2015). More of his prose writing can also be found via Brooklyn Rail, HTML Giant, and CCM Entropy. He received a Pushcart nomination for "Three Stories (Civilization)" in the Rail.