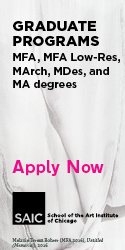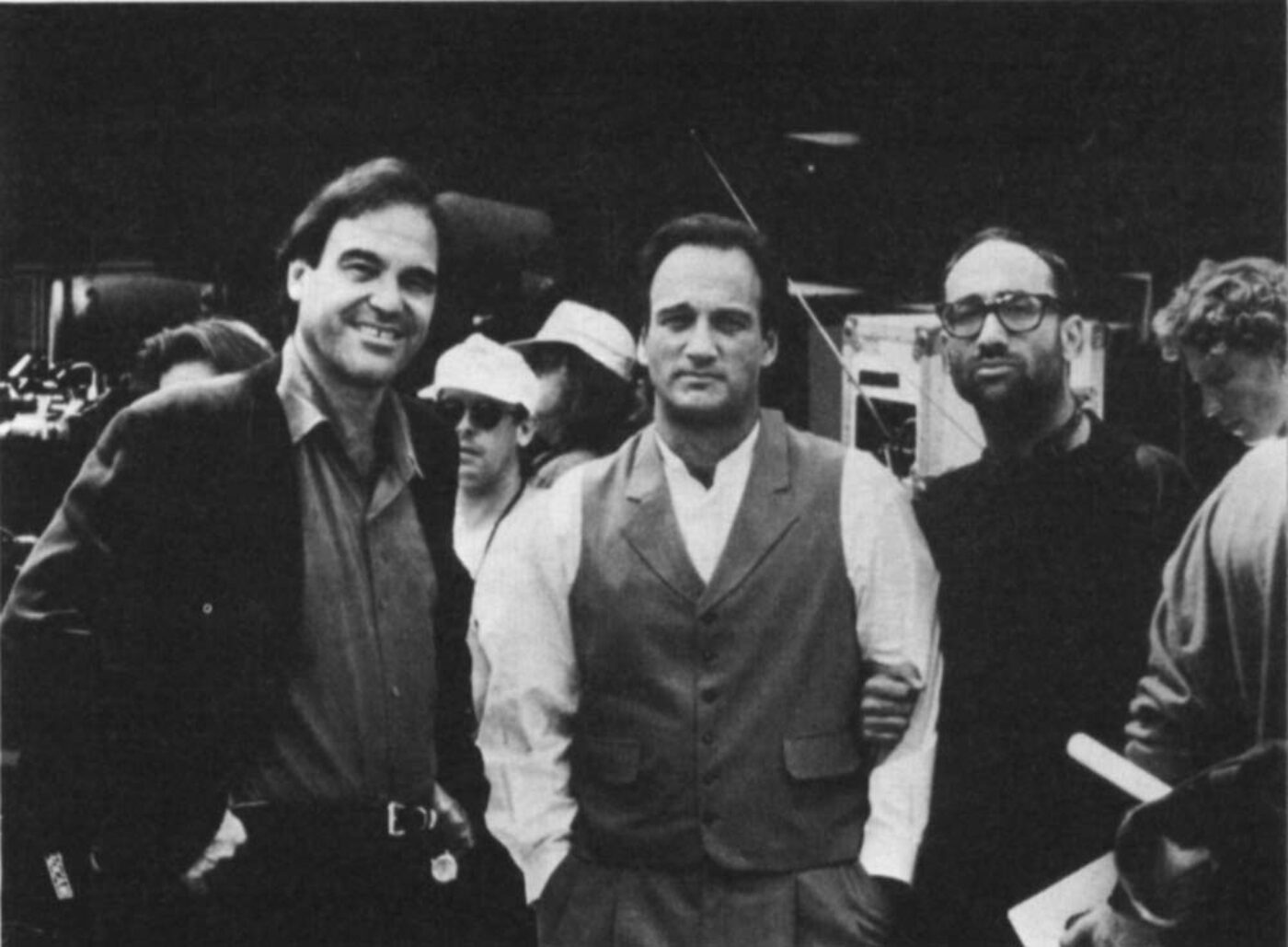 Bruce Wagner's novel, Force Majeure, is a manic-depressive epic, chronicling the misadventures of tortured a screenwriter, Bud Wiggins, who bears a voodoo doll's resemblance to Wagner himself. Except that Wagner now has a mini-series produced by Oliver Stone, the sci-fi soap opera, Wild Palms, and yet another in the works with Francis Ford Coppola. Like Dennis Potter and David Lynch before him, Bruce Wagner is poised to become that most oxymoric of creatures: a television auteur. I was one of over 30 writers, artists, and scientists asked to create fragments of widely revisionist history for The Wild Palms Reader, a "psychedelic dossier" based on Wagner's near future world.
Hillary Johnson I'm going to start with a personal question. Tell me about your mother.
Bruce Wagner What?
HJ Tell me about your mother.
BW What would you like to know?
HJ Do you know why I'm asking that?
BW Because of my character, Dolly?
HJ You've got a theme of effectively insane women. There's the mother in Force Majeure and Josie in Wild Palms, both of whom could in a pinch be played by Angie Dickinson.
BW My mother actually, it's a secret not many people know, is Angie Dickinson. (laughter)
HJ That explains it all.
BW My mother is very middle-class. My parents were divorced when I was quite young. I remember a lot of sturm und drang. I remember her fury at the time, so it's easy for me to infuse a matriarchal character with that kind of furor. It comes readily. But I like to infuse everyone with that kind of fury.
HJ You grew up in L.A.?
BW Yeah, Beverly Hills.
HJ Your frame of reference is not really television so much as books and movies.
BW It's really books rather than movies. It's hard to say, I guess they were a joint interest. I remember seeing all of Buñuel's films at the Vagabond Theatre on Wilshire when I was 12. There were about four or five theaters within a quarter of a block from where I lived, in the backyard, basically. So my friends and I would go and see Bergman's Shame…we saw all the foreign films when they came out. At this young age I was in psychoanalysis, seeing foreign films, and stealing books.
HJ Somehow, not the image one has of growing up in Hollywood.
BW I guess not, but you know my father was marginally in the business. We grew up living a few doors down from movie and TV stars, and the kids that I went to school with were sometimes children of celebrities. That was something that you took for granted. One was always seeing celebrated men and women. We lived down the street from a restaurant called Romanoff's. And if you're walking home past the Beverly Wilshire, past Romanoff's, you would see Groucho Marx in the coffee shop, Warren Beatty, Nick Adams. I lived on Rodeo Drive, you know? Down the street from William Morris.
HJ Did you grow up wanting to be a writer?
BW Yeah, I think I always wanted to be a writer. I wrote mostly imitations of Bret Harte and O. Henry and later Hemingway, of course. It's funny how you say these things and it sounds like so many others, but the biggest influence on me for sure was Henry Miller, from a literary angle. The summer that I read Sexus really opened things up for me. He was so intoxicating, Miller, and so erudite in his fashion, so wide-ranging. I was floored by him. Then of course I found out that he had an Asian wife who owned a little boutique right on Charleville, on my way to school. I was very young, I gave him a self-portrait and later…
HJ Did he respond?
BW No, I gave him other gifts while he was hospitalized. I only met him once, face to face. But…
HJ Well, he probably recognized you from the self-portrait.
BW (laughter) I think that was destroyed in one of the earthquakes. Miller was the one that opened things up for me. For a long time it was Miller and Genet.
HJ Yeah, Genet was one of mine, Genet and James Baldwin. In your new novel, Force Majeure, the hero, Bud Wiggins, is a writer. You very much capture that sense of being a writer as an utterly humiliating curse on one's existence. At the same time, Bud pulls off this inverted heroism. That's Genet-like right there. Your hero is very much cast as the Don Quixote of Hollywood.
BW I don't know if he becomes heroic by his sheer obtuseness, by his doggedness—there's something so relentless about his climb or his descent that one can misinterpret the end as heroism.
HJ Maybe he's a tragic hero. There is a tragic necessity to his downfall. Or maybe an absurd necessity. But that might just be me projecting.
BW His character has tremendous will, but he seems to be missing the ability to stop in his tracks and assess with some measure of dignity. He tries but somehow overstates or over intellectualizes his case and his wheels end up spinning in the mud, or the shit.
HJ At the same time, he doesn't seem all that different from the rest of the population of the novel: all of these producers and agents, quacks and what not. It's hard to understand why he can't be respected and successful, yet all the way through we know that he is not going to be.
BW I've found a great similarity between him and the character in your novel, Physical Culture. I think these characters cross the same threshold. They live inside their heads so intensely that they are unable to leave the confines of their own skulls. That predicates their demise.
HJ Yeah, don't you hate it when that happens?
BW They become superheated. They drown in their own cerebral shit.
HJ I should point out that your book is very, very funny. It has the same sense of humor as Polanski's film, The Tenant, which you actually mention.
BW There had to be some hilarity. The book's almost 500 pages long, and I had to amuse myself while I was writing it, otherwise it would have been too horrifying. Your book is funny, didn't you feel the same way?
HJ I found myself chuckling a lot while writing it. So, maybe we should talk about your scripts for the series, Wild Palms, a bit here.
BW Whatever you like.
HJ My take on Wild Palms, has to do with my theory that neurosis is in the process of replacing normalcy in this culture. Basically, it is normal to be neurotic. Force Majeure is halfway there, but Wild Palms is set in the year 2008, and it's the golden age of neurosis. All sex is adulterous and incestuous, and everyone is an orphan, psychically or literally. What do you think?
BW Wild Palms is a melodrama, or a soap opera, and in soap opera, while everything is slowed down, it seems that the emotions and the flaws of the characters are heightened. I write about families, and mundane people, but I heighten their flaws. It's really simple. To me, it's just true melodrama. A sitcom where the arguments are over the use of the car, or that dad has taken up smoking a cigar, doesn't interest me. I go for something outrageous in some way, without being camp.
HJ It's definitely not camp. The hyperemotionality is sincere.
BW The fun, sometimes ghoulish, was to make a tempest out of characters who are familiar: mothers, fathers, close friends—who turn out to have double and triple lives. That's what makes drama to me. Take the little boy prodigy—we all know precocious children, but to bring that one step further and have a child say, "One day I will make bare every womb that ever was." You know what I mean. A de Sade-ian child who is capable of murder, of abstract reasoning. That intrigues me. The idea of a mother who physically assaults her sophisticated, grown daughter, who literally gut punches her in broad daylight in a public place—that to me is interesting.
HJ Things that take place on the psychological level in real life actually happen in Wild Palms.
BW The world of Wild Palms is like a funhouse. Jim Belushi's character, Harry, is probably the least neurotic of anyone. He moves through this house of mirrors, or house of horrors, and things pop out at him, until he reaches the end and the doors flap open and he's in the cold light of day.
HJ I got to know your work through contributing to the Wild Palms Reader, which is an anthology of writings and artwork based on the series.
BW You contributed a lot to that. How did you get into that voice?
HJ It was actually pretty easy. Going into the story was like entering a labyrinth. There were plenty of little cul-de-sacs in which to set up shop and do what ever I wanted.
BW We should talk about your mother. Your stuff in Josie's voice is so right on, I would read it and think there was a Josie. How did you go about that? That mother/daughter thing got to you in some way.
HJ I'm not sure where that comes from. My mother is the least neurotic person I know.
BW What about the line you gave Josie's daughter Grace, "I'm just too weak to hate?"
HJ Oh, well, I feel that way sometimes. In some ways it would be nice to be Josie. She is so self-absorbed, she's always completely in the moment.
BW I loved what you wrote for Grace when she was lost after she tried to kill herself, the piece called, "Excuse Me While I Slip Into a Nice Warm Coma."
HJ That title is a line from your script.
BW She says, "What color is love? I don't know. All I can tell you is that it is hot and wet and flows from my heart even as I die."
HJ That's melodrama right?
BW Oh, yeah. Kabuki.
HJ I'd never striven for melodrama before, I really got into it.
BW To do melodrama you have to be calculating, mathematical.
HJ You don't want to slip into sentimentality, which is very barren emotionally.
BW It's a fine line. You have to be mawkish but in a detached, cold way. I love doing it.
HJ So, how did you feel about having, how many odd writers assault your characters for this book?
BW I was thrilled.
HJ The Wild Palms Reader is the Warren Report on Wild Palms.
BW Yeah, I didn't read any of it until it was all done.
HJ That's brave.
BW I was so thrilled that an army of writers was attacking the material. I never felt any stress. It was mutable and it was going to become something else and that's a given. It was very exciting and I think the book turned out to be very lovely and strange.
HJ What's next? What are you working on?
BW Force Majeure has come out in paperback last spring. And I'm writing two more books in that cycle.
HJ More Bud Wiggins stories?
BW Yes. The next book is called Grand Mal. It takes up with Bud getting out of the mental hospital. And I'm working on another limited series for television called, Cul de Sac, which takes place in 1959. I'm the executive producer with Francis Coppola.
Hillary Johnson is the author of Physical Culture, a novel. She lives in Los Angeles.
Originally published in
Featuring interviews with Sally Gall & April Gornik, Roseanne Cash, Walter Mosley, Sally Potter, Luciano Perna, Melanie Rae Thon, Sadie Benning, David Baerwald, Pae White, Bruce Wagner, Darrel Larson, and Buzz Spector.