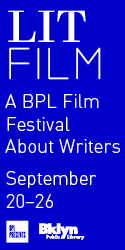 you broke heart and
out       I still light candles for
your safe journey to
the corner       Pray your
flesh won't be too brown
today   Your beauty too offensive

    shot for being       A spic around a drunk cop
    lynched for being nigger       loud to klan ears
    deported cause your name       is Mohammad and somewhere
    a bomb went off
    drugged up and drunk       cause you native to the
    land and claim birthright

I feel for your life though    no longer in it
wrap a rainbow serpent    round you to keep
harm at arm's length
I charm gods to keep you    safe till revolution is over

no longer lay beside    me and still keep me
up at night

is your skin still soft
not your fingers' long                     strokes or tongue's insistent
welcome keeping me up

the statistics   political promises that you won't live to see 30

how many incidents since we last kissed

don't believe in this
world so I fight
so you'll live to
love free       who you want
I know that's not
me  so I don't call
don't write take you
space your love back
baby be safe in it . . 

Originally published in
Featuring interviews with Tim Roth, Amy Hempel, Emmylou Harris, Matthew Ritchie, Wallace Shawn, Christian Wolff, Gilles Peress, Kendall Thomas, and George Walker.