Discover MFA Programs in Art and Writing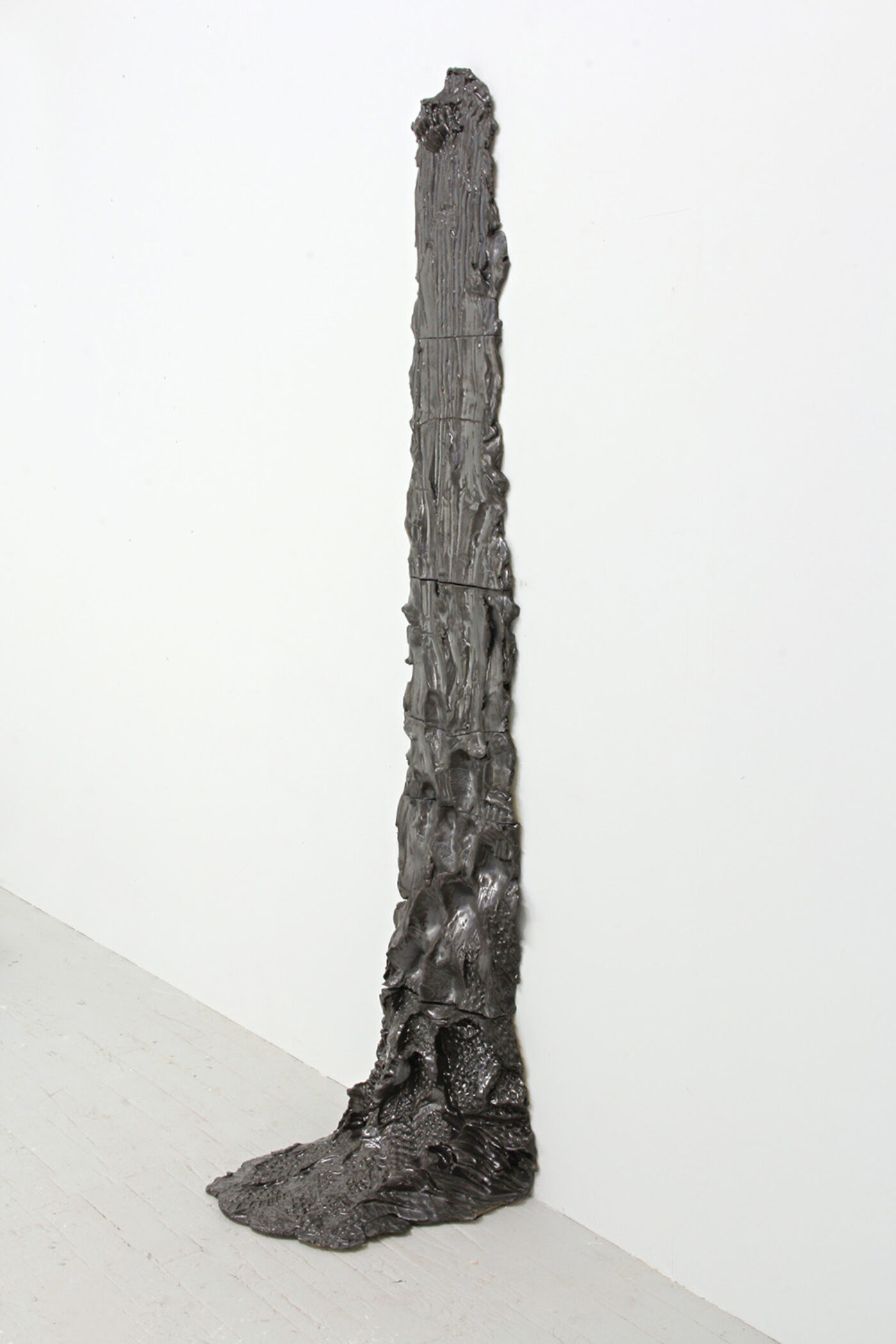 It was a relationship that, from the outset, was not fated to last. She knew that. Brie Ruais had tended to her companion for weeks that summer—an unfired clay replica of Bernini's Ecstasy of Saint Teresa (1647-52)—reclining in blissful repose, arrested between sensual pleasure, mystical "transverberation," and death. She had dutifully misted her each day and changed her dressings of moist rags, like a nurse in a field hospital committed to her doomed feverish patient, staving off the inevitable decline and desiccation for another day of intimate vigil.
In the muggy river-bottom air of the Susquehanna in July 2011, Ruais placed her charge on a makeshift raft and put it into the river near Exeter, PA, accompanied by a small flotilla of other jury-rigged crafts that drifted together with the current as far as Wilkes-Barre. There, Ruais anointed her one last time with buckets of riverwater in the hot summer sun. She bid an unsentimental goodbye and waded out as far as she dared into the stream with Teresa in tow (as if Bernini's saint were the last, delirious survivor of Gericault's Raft). After a few minutes, she let her continue down the river on her own. Recumbent on her makeshift bark, Teresa rounded a bend in the flood and was gone. Whether she ended her days tangled in some streamside verdure, sucked into the intakes of an industrial plant on the river's lower reaches, or, if lucky, she found herself embraced by the wide open ocean at its estuarial end, is anyone's guess. What is fairly certain is that her earthen incarnation, briefly assuming a female form of such debated and enigmatic meaning (the embodiment of corporeal transcendence through the vessel of the body, the pivot point where matter and spirit meet) was ultimately redistributed to the base sedimentary elements from which it had come. If she existed as anything, it was surely through the devotion and daily ministrations of her creator.
The scene suggested Arnold Böcklin's Isle of the Dead (1880) and Ophelia's virginal aquatic drift toward organic reabsorption as imagined by the pre-Raphaelite John Everett Millais in 1852. But the act made evident from the start that for Ruais, sculpture was less about making objects than about embedding experiences and the physical traceries of moments long gone. There is nothing precious or demure in Ruais' approach to her materials or processes, no hyper-refined gentility about the age-old art/craft/utility narrative of ceramics in human culture into which she is striding. She treats clay like the thing it is: the stuff beneath our feet, tugged from river bottoms and bogs, eroding moraines and stream banks, the primordial substance from which everything emerges and becomes reassimilated. As such, she respects it enough to go at it with everything she's got, treating it the way Smithson did basalt rocks in the Great Salt Lake or Serra did buckets of molten lead in his studio in the late 1960s—kicking, stomping, cinching, pulling, flaying, spreading, kneading, ramming, scraping, digging, shoving, bullying, folding, furrowing, and plowing it across a floor or strong-arming it up a wall in heartfelt obeisance to some internal gravitational logic.
She has kicked forlorn lumps of clay into attitudes that betray every bludgeoning footfall, every sneaker-stroke of determination getting the material to speak for her body and also for itself. Tweaking Protagoras's maxim that man is the measure of all things, Ruais takes a less universal and more subjective tack—often using her own body's weight in clay as the base unit of measurement, the fundamental irreducible mass, reclaiming, as did Ana Mendieta and other pioneering feminist forebears of the 1970s, the female body as her point of autobiographical and autonomous reference. She is her own flawed Vitruvian, spreading her arms and legs and demarcating by trial-and-error the metes and bounds of her own body-sculpture landscape, her radii of intention and purpose. Her stoneware topographies are marked by a body's obstinate or tender actions in time—a punch, and Sisyphean heave, a messily sensual backhanded swipe trailing around the corner of a room, seemingly made with barely a backward glance, only to be released at just the last moment. What remains are the fragmentary physical relics of decisions taken, sensations indulged or withheld, a study of absences and presences that tell you a potshard's portion of the story, but that's all. As with Teresa, it's a tough sort of love. But it is love.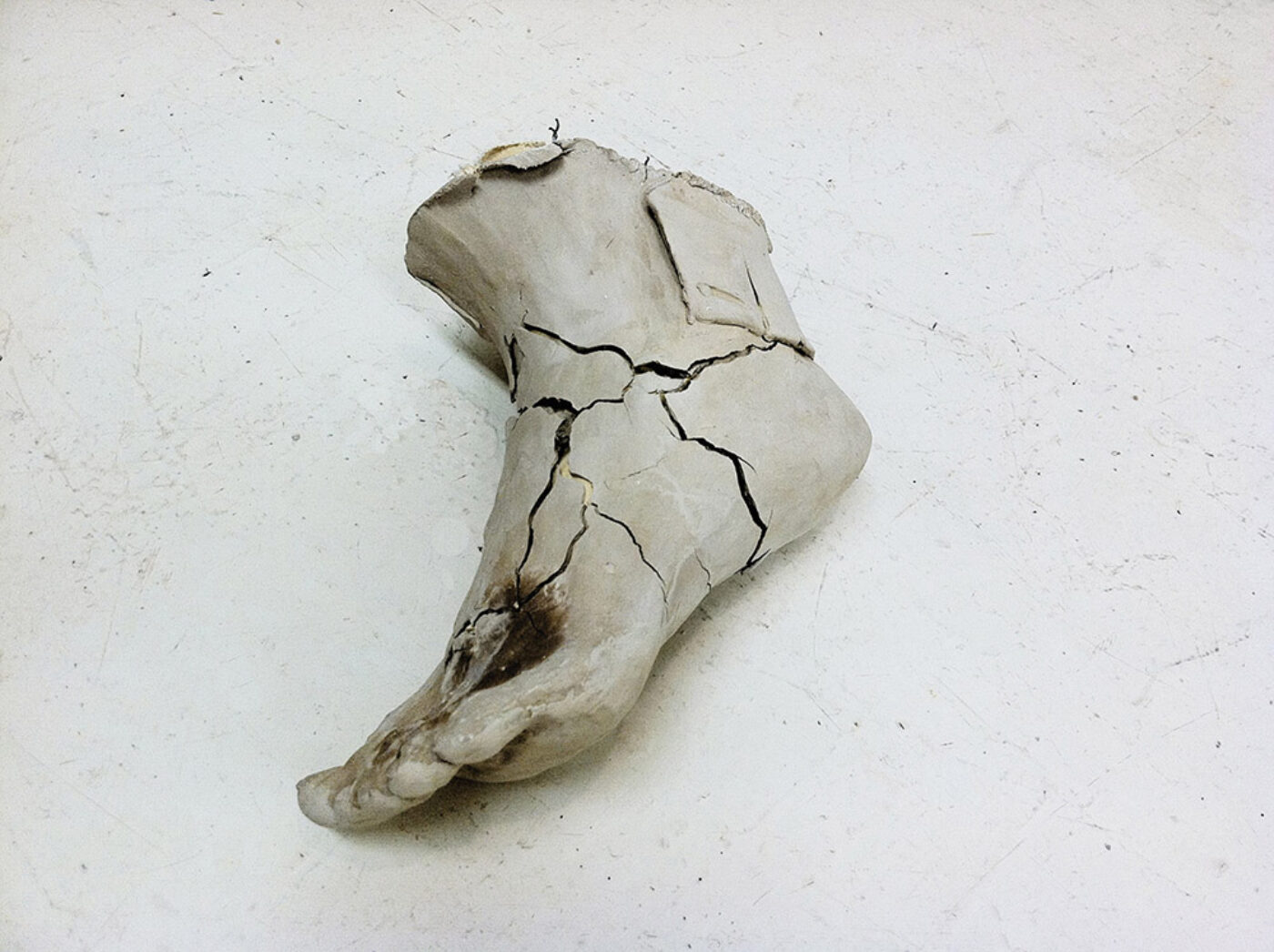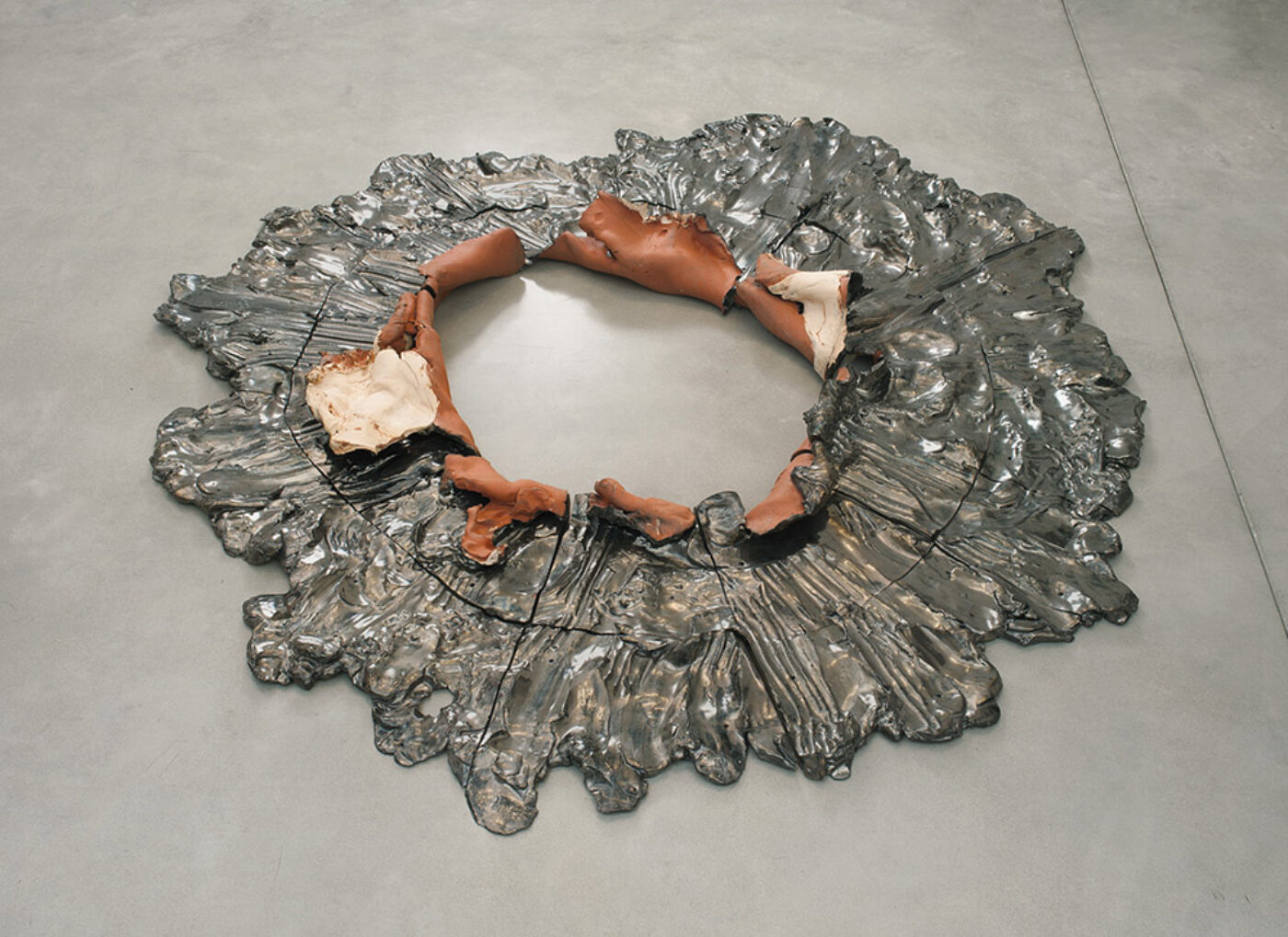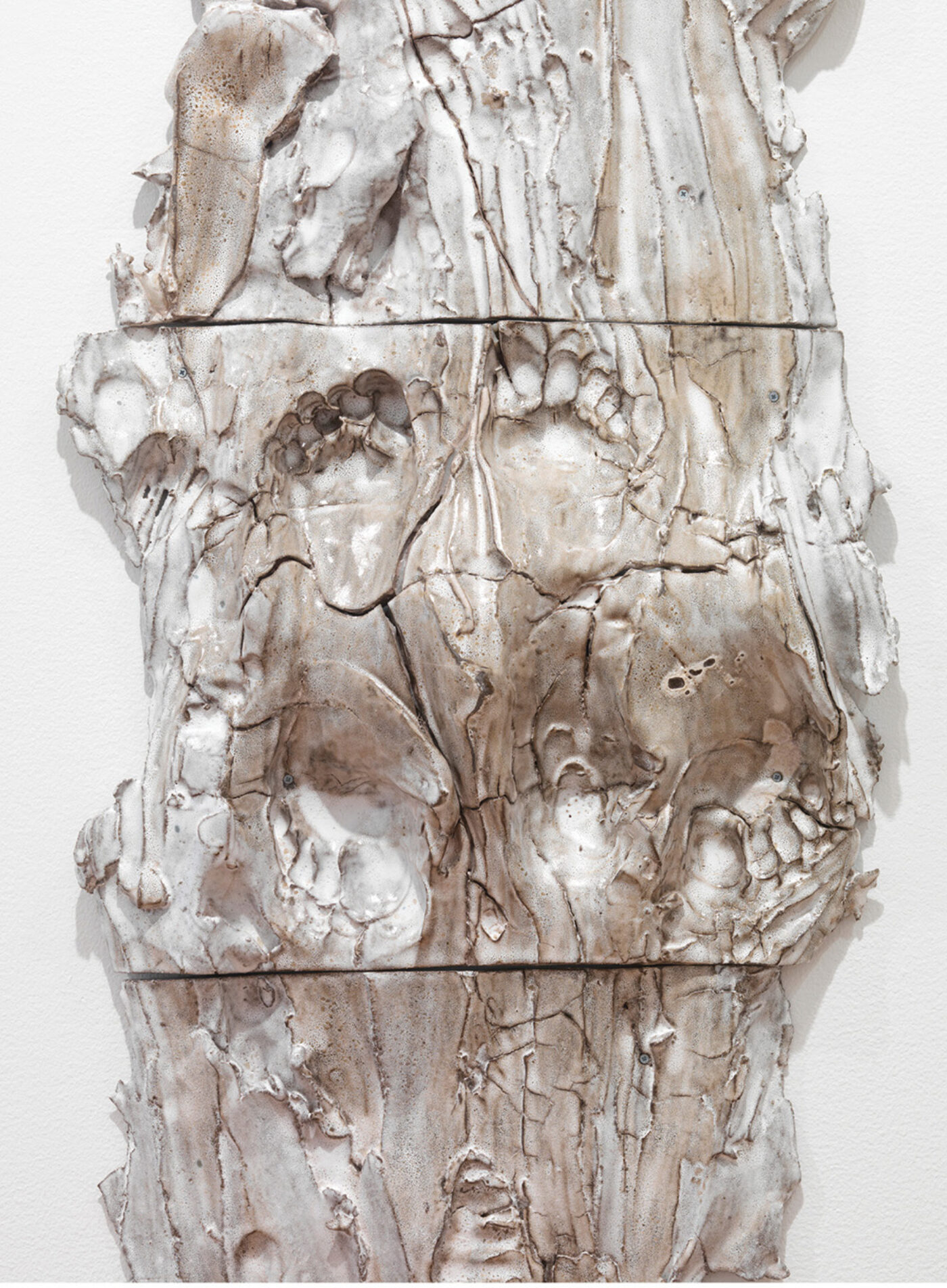 James Trainor is a writer, critic, and teacher living in New York City, where he was born.
Originally published in
Featuring interviews with Moyra Davey, James Hoff, Claudia Rankine, Matthew Weinstein, Ben Lerner and Ariana Reines, Valeria Luiselli, Tyondai Braxton, and Nicole Cherubini.