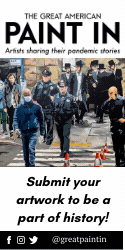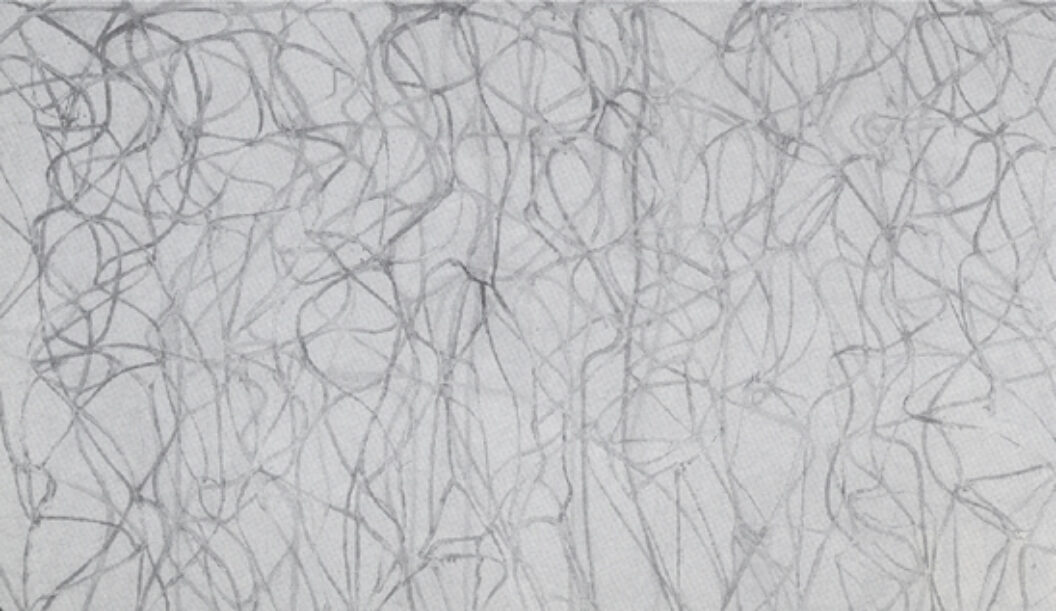 Brice Marden's The Muses is a marvelous painting, horizontal but consisting of vertical linear movements which will reassure those who find relief in the potentially figurative. But I think what's exciting about it lies beyond fears of the formless, returning one to the body by a route at once more circuitous and direct. Lines are painted in and then painted or washed out, beginning and ending and beginning again as other lines are painted in other colors, in a constant play between the tangible and the spectral, addition and erasure (a kind of addition), performed by a constantly considered yet improvisational brush-stroke, the colors naturalistic and combining with white to produce a shimmering optical grayness. What Marden does here with thin paint recalls his thick waxy paintings of the earlier 1970s, which like this one needed the colors of landscape to maintain the possibility of an atmosphere which can undermine the surface and save it from being merely the place of inscription. This seems important because if the visual is always about what it's not (e.g. time), in Marden it may be about touch, a kind of inscribing, and The Muses suggests to me that the reason I was not convinced by (for instance) intervening works like the Cold Mountain series—where I thought the drawings good but the paintings not—is that his sense of touch and (or as) inscription only comes into its own when it can get lost in a space of its own making.
—Jeremy Gilbert-Rolfe
Originally published in
Featuring interviews with Gregory Crewdson, Lorna Simpson, Allan Gurganus, Louis Auchincloss, Marie Howe, Rilla Askew, Rupert Graves, Andrew Blanco, and Paula Vogel.