"If you can't go to church, and the only way you can pray, or connect to your god, is through another process, then that becomes the thing you do."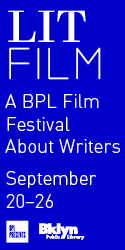 The image of journalist James Foley, the first American to be murdered by ISIS in 2014, is now infamous. Wearing an orange jumpsuit, he was crudely executed in a video made public by the militant religious group. With the documentary Jim: The James Foley Story, Foley's childhood friend Brian Oakes makes his feature directorial debut. The result is an intimate portrait of the man behind the sensationalized image. Oakes takes the political and renders it personal. The doc tracks Foley's life through stirring footage shot in Syria and Libya (much of it taken by Foley himself) and interviews with his family, friends, and colleagues. Most harrowing are the director's conversations with Foley's fellow hostages—the men who were imprisoned with him in Syria before his death. These reporters reveal details of their joint captivity that are both frightening and beautiful. Their connections with Jim are strong and lasting.  

Conflict journalists like Foley see horrible things—but they don't carry guns. They risk their lives to share truths with the rest of the world, to explain what they've seen. They witness history unfolding. Scenes of dusty desert violence juxtapose with the peaceful, lush greenery of Foley's white-bread suburban home, where his loving family remains. Yet Foley was driven to leave this safety for dangerous, faraway places. Without frontline journalism, we wouldn't know how bad things are in other countries; though it must be hard to comprehend the ruins of people's bombed homes in Libya, then return to our aisles of junk food and Tupperware in a New Hampshire Walmart. Foley's family admits that he was restless when at home.
At the time of Jim's capture, ISIS was not yet on the mainstream's radar. His family and friends banded together in desperate attempts to bring him home; but, of course, the United States does not negotiate with terrorists. Jim's fellow captors describe the starvation and torture they all suffered, but simultaneously reveal startling instances of light and humanity amidst the gloom of their imprisonment. These hostages formed a small family of their own; they could even recognize the specific smell of each other's excretions. One man describes a Christmas they spent in captivity together as the best he'd ever had.
These attacks on journalists hit us hard; freedom of speech is one of our most powerful rights, and one of the most powerfully contested. But Oakes has turned a tragic loss into a delicate sketch of an all-around nice guy, admired by his colleagues and missed by his family. More than anything, this documentary seems like a proper catharsis for those closest to Foley, a way for them to reconnect, grieve, and say goodbye.   
Anya Jaremko-Greenwold What was your relationship with Jim?
Brian Oakes We met when we were first graders, in a small New Hampshire town. When you grow up in a place with less than 6,000 people, you establish close connections. We were friends through elementary and high school, too; it was a very typical American childhood. It was Normal Rockwell-esque. We stayed friends through college, and both had visions of leaving smalltown America and seeing the world. After college, I went off to New York City and kind of planted myself in one location. Jim was more of a transient person, moving from place to place. He went from Phoenix to Chicago, grad school at UMass, and then Medill, and then Afghanistan and Libya and Syria as a journalist.  
AJG Was your relationship an asset in making the film? Or was the project more difficult to complete because of your personal investment?
BO It was both. It was an asset in the sense that I knew his family, and it gave me access to his friends I didn't know, and access to his colleagues, and ultimately access to his fellow hostages in Syria. Because I knew Jim, everybody knew I was coming from a good place and didn't have an agenda. I was trying to tell an honest story about my friend. I think that comes across in the interviews. They're intimate and comfortable, and people were able to open up—which is hard to do with this particular topic. On the other hand, the people who made the film with me didn't know Jim, so I had them curate the story and create the narrative a bit more; if I wanted to put in a six-minute piece on us growing up, they'd be like: "That's probably not the best idea." They were able to curb some of the more personal stuff that wouldn't have worked.
AJG How difficult was it to get all of these journalists who knew Jim, especially the European hostages who were with him at the end?
BO It was just a matter of tracking them down and making sure they had the time. Jim's colleagues had total respect for him. People were completely open to meeting with me, talking on camera, letting me use their photographs and videos. It was simply a really open community of journalists. In terms of the former hostages, some didn't want to be on camera, which is totally understandable. I was able to meet with eight of them, and some spoke on camera. I was able to bring Michael and Katie Foley, Jim's siblings, with me to Paris and Barcelona to meet them. There was a lot of discovery for the family that's not portrayed in the film.
AJG Like when Jim's mother says that she never got to know him as an adult, but she got to know him through his friends, and through hearing them talk about him. You've said you were uncomfortable with some of the things written about Jim in the media, or how his image was used. Just what aspect of that were you unhappy with, or even trying to correct with this film?
BO The image of "James Foley" that the world came to know was of a journalist in an orange jumpsuit beheaded by ISIS. That was an image that became propagated and politicized in many ways. There were a couple campaigns that were run using that image for political gain. There were articles written about Jim's conversion to Islam—which I didn't feel were fair. You can write about it, but it's a subject that you really need to explore. It's not a black and white issue. In today's media, outlets grab headlines from other outlets, and continue to repost them. It doesn't serve justice. So this film gets into those things, and talks about Jim's conversion to Islam and why that happened. It was for a very beautiful reason; it was based on faith. Jim was a devout Catholic, but when you're in that situation, and you've lost everything, you're kind of humbled, and you turn to your faith. If you can't go to church, and the only way you can pray, or connect to your god, is through another process, then that becomes the thing you do. You need to understand the context of what these guys were going through; I tried to do that as much as possible. That's one particular example. The reason I called the film Jim was because "James Foley" was who people were talking about—that image. But Jim is the person behind that, the person I knew. Once you know who that person was and what he was doing, that image takes on a completely different meaning. To reclaim that image, or recontextualize it, was one of the purposes of the film.
AJG People have trouble grasping larger concepts, like the statistics of how many people ISIS has killed. But when you give them a personal story about someone whose life was affected by ISIS, they come to understand and empathize more easily.
BO Yes. It's a purposefully apolitical film. But that said, there are a lot of complex political issues that come to the surface. I didn't have the time, nor was it my intention to go into each one. But they're important, and I hope the film serves as a conversation starter. All those things are essential to talk about, whether it's hostage policy, or how we treat ISIS, or the Assad regime, or the Syrian refugee crisis, and bigger topics like humanity. Where do we stand in terms of good versus evil? Even though I don't necessarily get into those big themes in a specific way I hope the film resonates and brings them to the surface.
AJG You wanted to keep the tone neutral so the focus would remain on Jim?
BO Once you start getting into those things…  like, you mention the word "totalitarianism." Then you've got to go there. You've got to talk about it. I'm not avoiding those topics, but it wasn't relevant for this story. It's a freight train—ISIS, government policy, etc. These things are going to be changing over the course of the next three months, six months, a year. I wanted this film to be timeless. In fifteen years, if you want to learn about who James Foley was, this will still have relevance.
AJG You made the choice not to show Jim's execution, which was seized upon by the American media. Why did you leave that out?
BO I'm not interested in it. That video is a propaganda video; it's a recruiting tool. It's also very sensitive, and people have made a choice not to watch it—including myself. I still haven't watched the beheading. I wasn't going to take away that choice from someone who doesn't want to witness it. And I say, right up front, that I'm not going to show it. I don't want people to go into the film with high anxiety. Without that tension, it allows people to settle in and focus on the story, which is about Jim's life—not his death.
AJG Jim's mother touches on this, but the film makes clear that our government didn't manage to save Jim, whereas most of the European hostages with him were freed and returned home.
BO Our government does not negotiate with terrorists. Countries such as France, Italy, Spain—they do. It's a difference in policy. And the British government, they don't negotiate either. But at the same time, Diane [Jim's mother], obviously struggled to get Jim out. Since his family has been working very closely with the Obama administration to move forward, and see that policy change, and help other families in the future who may experience a similar situation. Diane has started the James W. Foley Legacy Foundation, which is focused on supporting US hostage families. There's a campaign for protecting journalists—specifically freelancers. Making sure they're prepared and trained before they go into conflict zones. And another campaign to teach and mentor kids, specifically focusing on Syrian refugees in America. Diane is very involved in that. She's keeping Jim's legacy alive.  
AJG Will you continue making movies?
BO I hope so. A lot of doors open up when you go to Sundance. My background is design, motion graphics, and animation. I would like to continue directing, if the right project comes about. Some things are bubbling.
Jim: The James Foley Story won the Audience Award at the Sundance Film Festival this year. It will premiere on HBO Saturday, February 6, 2016, and then be available on demand.
Anya Jaremko-Greenwold is a film critic and non-fiction writer. She has published arts writing with BOMB, The Brooklyn Rail, and Indiewire.com.