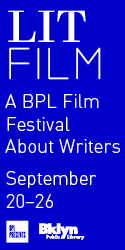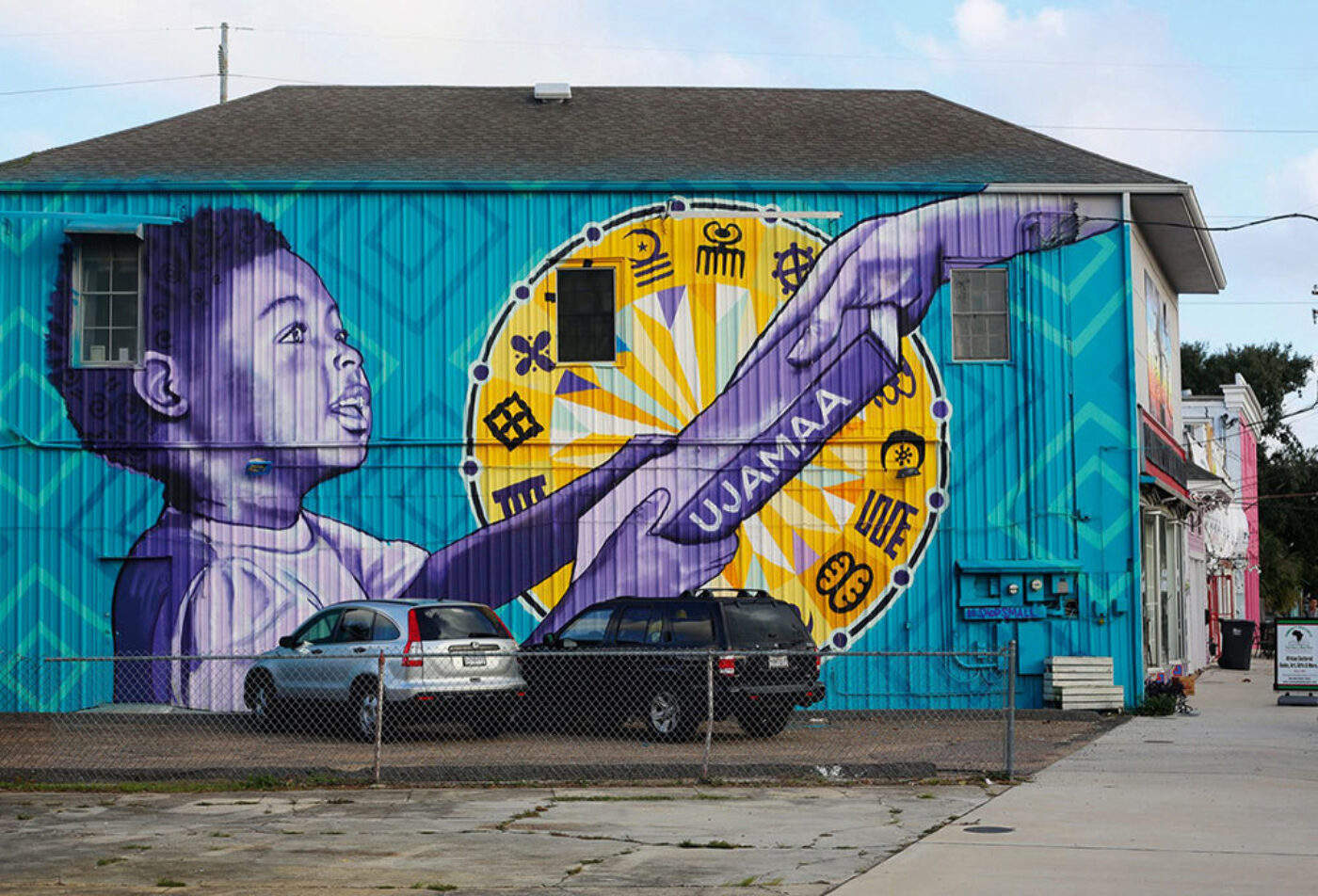 After Hurricane Katrina, Brandan "Bmike" Odums realized that the graffiti he and other artists were making in the abandoned buildings around New Orleans had an inherent political value, not just because of the subject matter (though Odums himself had always had an affinity for depicting civil-rights icons) but also because creating art in those depopulated spaces foregrounded their meaning, calling attention to what they had once been, what they had been allowed to become, and why. "It wasn't art for art's sake," he said when I interviewed him, but a way to transform places of "pain, sadness, and anger" into places of contemplation, wonderment, and solace. When he was looking for locations to shoot films, the graffiti he kept seeing inspired him to try making some of his own, and eventually this led him to the condemned Florida Housing Projects, a high-traffic graffiti spot, closed after Katrina, which became a gathering place for the city's street artists, who found there an enormous amount of space to cover with their work. Over time, Odums helped to unite this group under the Instagram hashtag #ProjectBe. "We knew it was just temporary, just Be-ing," he said. He likened it to the spirit of hip-hop musicians "selling music out of the trunk. Connecting with people who might have felt disconnected from the traditional art space."
Project Be, as it became known, turned more than 700 abandoned housing units into a museum for those intrepid or thirsty enough to go see it, a small act of political defiance in itself. It was shut down by the police of the Housing Authority of New Orleans over concerns about safety, though, Odums points out, "We were proving them wrong every time we went there."
Odums's next project was across the Mississippi River, in an abandoned apartment complex near where he grew up. The vast complex had once housed middle-class white people, then was allowed to deteriorate after white flight, then deteriorated further under the control of a slum lord. After Katrina, Odums's mentor, the activist Malik Rahim, helped organize the cleanup of the site with plans to reestablish it as a viable community. He brought in a free medical clinic and other social outreach programs as he'd done decades earlier as a Black Panther, but the property was sold out from under him in what Odums describes as an instance of Naomi Klein's "disaster capitalism." What Odums managed to do on the site ten years later, in 2015, amounted to a breathtaking tribute to Rahim. He brought together a coalition of New Orleans street artists who adorned the empty complex with sculptures and installations and covered its entire surface with interconnecting murals. He encouraged all the participants, anarchic though they might be, to educate themselves about the history of the buildings, insisting that this was "not a blank canvas—not just your cool art project." Unlike Project Be, Exhibit Be was open to the public every Saturday, but it too was temporary—the buildings were slated for demolition. On its last day open, Martin Luther King Jr. Day, Erykah Badu and other musicians played there to a crowd of 10,000 people.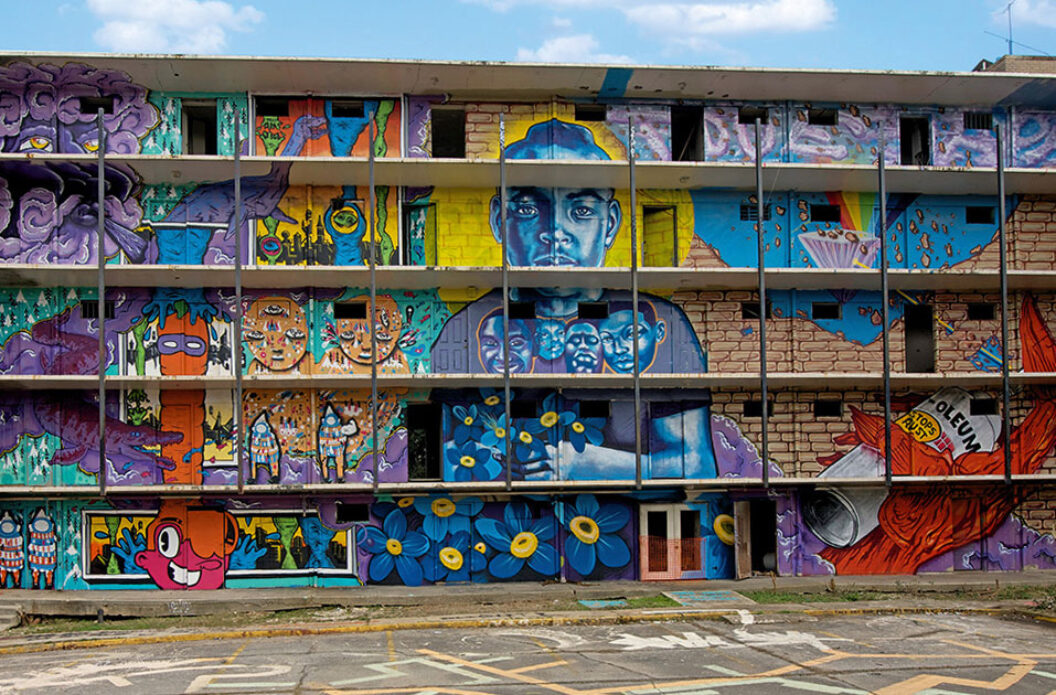 Odums now has a solo exhibition called Studio Be in a warehouse that he's transformed into a DIY museum, also temporary. One of the show's themes is the ancient Greek distinction between chronological time—chronos—and the ecstatic, indeterminate time—kairos—in which everything happens eternally. I sometimes wondered if the major, complicated changes happening in New Orleans post-Katrina would generate art of commensurate significance. One of Odums's local heroes, Kalamu ya Salaam, is quoted in a new painting: "I want to be a question mark in the status quo." Odums wrestles with the status quo like Jacob with his angel. What emerges goes far beyond New Orleans.
Zachary Lazar is the author of four books, most recently I Pity the Poor Immigrant. In 2015, he received the John Updike Award from the American Academy of Arts and Letters.