The Practice + Theory series is sponsored in part by the Frances Dittmer Family Foundation.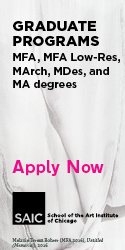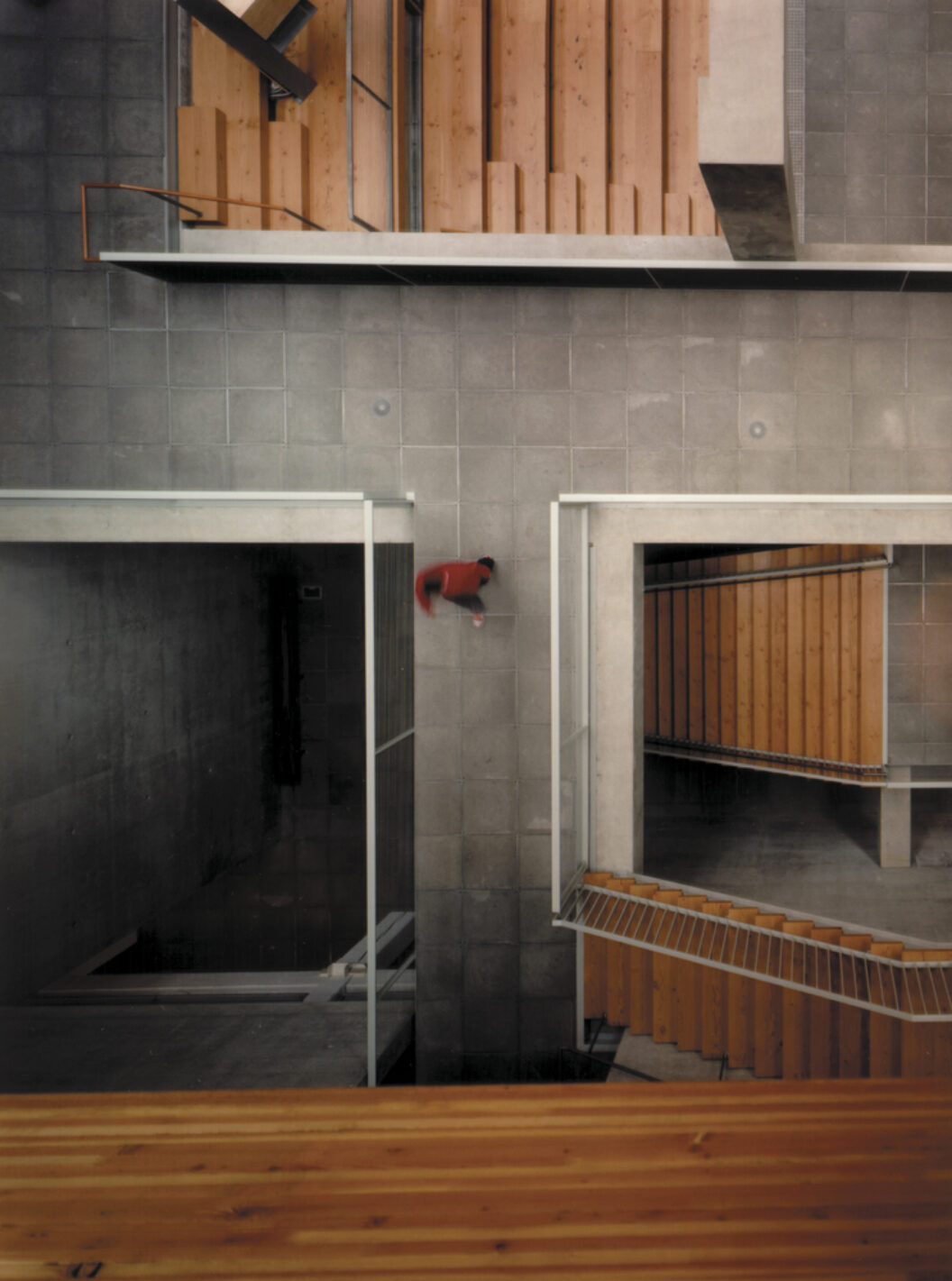 Brad Cloepfil is a very busy man these days, regularly competing against some of his architectural mentors (Rem Koolhaas, Herzog & de Meuron, Peter Zumthor) and winning prestigious competitions around the United States. A Portland native, Cloepfil and his colleagues at Allied Works Architecture, the firm he founded in 1994, are currently engaged in projects including the expansion of the Seattle Art Museum, a 300,000-square-foot addition to Robert Venturi's original building; the Booker T. Washington High School for the Performing and Visual Arts in Dallas; the University of Michigan Museum of Art; and Caldera, a summer camp and artist-in-residence center in central Oregon.
When I became visual art curator at the Portland Institute for Contemporary Art (PICA) in 2001, my days were spent surrounded by Cloepfil's spatial aesthetics. PICA's offices and gallery were located in the Wieden + Kennedy building, a historic cold-storage facility that Cloepfil renovated with extraordinary attention to material presence (reclaimed fir beams, bamboo, concrete, stainless-steel mesh) and natural light. This award-winning building launched his career, and revealed to me his "architecture as sculpture" practice, connected to the resolute Minimalism of Richard Serra, Donald Judd and Michael Heizer.
For a few years, Brad and I would see each other in passing, eager to talk about new art and issues but with little time to do it. Recently, as the controversy surrounding his renovation at Two Columbus Circle in New York continues, we sat down to enjoy some fresh oysters and martinis, and to talk about what good architecture gives and what it takes.
Stuart Horodner You're constantly traveling and talking with clients and colleagues. How much is that a part of contemporary architecture?
Brad Cloepfil Our projects right now, three museums and a visual and performing arts high school, are all incredibly public in nature. In order to engage the client you've got to engage the whole community. I get involved in that way because it's what's required.
SH Can you be a good architect, have a great product and not be showman?
BC (laughter) I think most people know the answer to that. I'll try to be specific. You have to be able to get people excited about your work. In our dream world, the work alone would do it. The first time I had dinner with Richard Serra was at Emily Pulitzer's house, an old friend. There were six or eight people there, major collectors who support his work. Just watching him talk, not only is he brilliant, but watching him be a public self …
SH Brilliant helps.
BC It's not just architecture. It's anybody who wants to put art out in the world.
SH You're constantly helping to position it.
BC You have to. And it's fun. Well, it's not always fun.
SH Do people talk about that in school, in the training of architects?
BC No. And yes, how to do it with confidence is learned. I've met architects who can't do that and it hurt them. If you want to do beautiful little interventions and private individuals' houses, it's not quite as necessary. Art museums are probably the most public, aren't they?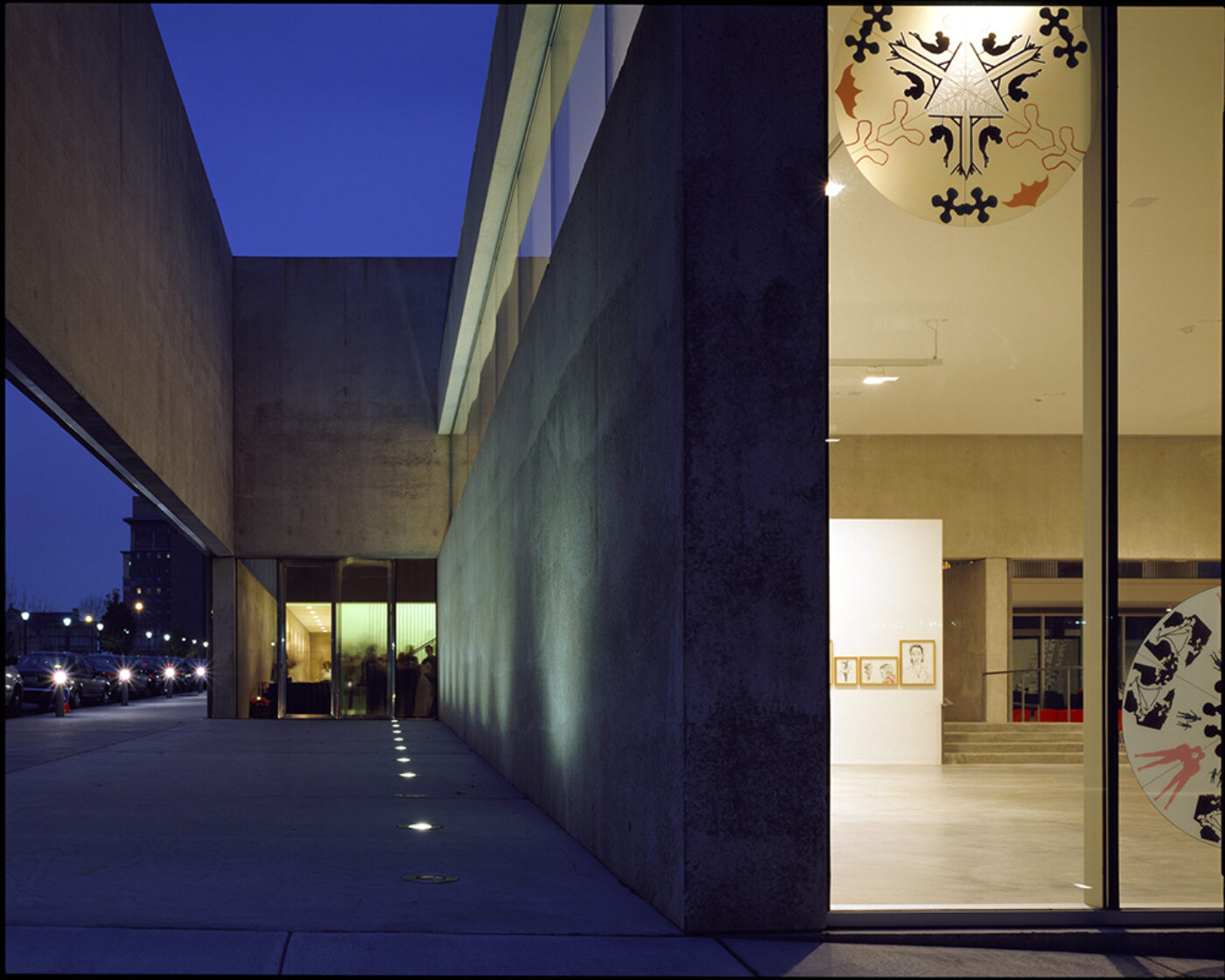 SH There's been more dialogue about the public role of museums. Most of the museum people I know are wondering what they need to do to make their institutions hospitable to enormous crowds.
BC That's a big issue: What is the role of a museum and the difference between the building and the programming? People have forgotten some of that.
SH What kind of dialogue about programming do you have with curators who will be working in the spaces you are building? Let's say, at the University of Michigan.
BC What that institution can become relative to the community. The collecting community in the larger Detroit area is a very interesting community. What can a small university museum be? How much of it is for the kids? It's the first teaching university I've ever worked with, a teaching museum, and that's fascinating. It's very much about the programming.
SH What does the staff communicate to you?
BC In the best realm they have ideas and you talk about what's possible given their architectural endeavor. Just because they want to do it doesn't mean that in that budget, space and vision, it can be accommodated. The best clients allow for that. They put it out as an aspiration, not a dictate: We wish we could do this.
SH How does that manifest in your design?
BC University of Michigan's existing building is a very introverted piece. This addition attempts to turn the building inside out and open up all the programming, all the activities, even the galleries to a certain extent, to the campus community. We made the decision collectively that on the ground floor you can enter the gallery from two different places. Which, if you think of control, doesn't usually happen.
SH Why was that a priority?
BC To get the students to move effortlessly through it, to engage them with the building, whether it's for a cup of coffee, or a class, or the art. A truly open body.
SH University galleries are often located in the most trafficked buildings on campus. But if you talk with people who go in and out of those buildings, they'll tell you that they never go to the gallery.
BC Which also has to do with programming. At the University of Michigan we made this great project room on the ground floor. It's the most prominent public spot in the museum; it's primarily a glass gallery space. If you're going to do solid walls they have to be temporary. So it's right there, a glass box of a project space. If they don't put art in there that animates and activates that space, the kids won't even see it, they'll just walk right by. It'll be a very interesting test of how much we can do and how much it has to do with curating that space.
SH How do you judge architecture?
BC People are judging the Milwaukee Art Museum because of what they see as its perceived intention and whether it delivers. I think people judge Bilbao as a success because it delivers at the primary level, as a social, economic generator. People rarely talk about the gallery spaces but they talk about its success as a catalyst for the city of Bilbao. What is the intent of the act of architecture? My goal for the Contemporary Art Museum in St. Louis is that it be an open site for the commissioning and installation of work. That it almost be a generator of work. That it anticipate different forms of work, that it be an open system that would only be complete, let alone successful, by work happening in it.
SH And work that challenges the architecture.
BC Contradicts the architecture, or completely fucks with the architecture. That's the criteria for judging that, which is a completely different mission from someplace like Michigan.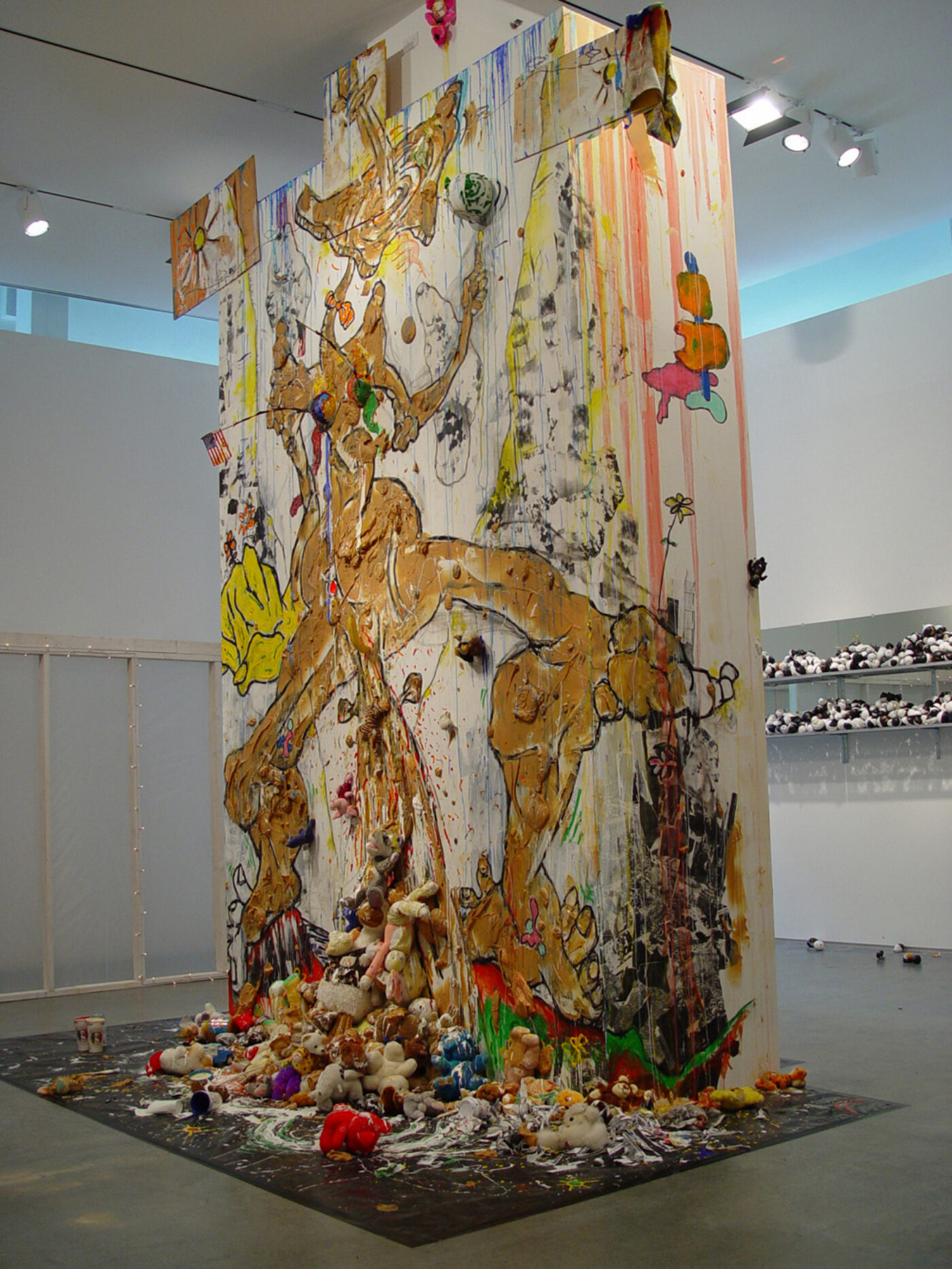 SH So how do you experience what we did with your PICA space in Portland?
BC That place had so many restrictions. It was a storefront, so how do you provide wall space? Much of that space for me was problem solving, then creating a tiny sense of genesis. By tuning those movable light panels you might be able to make the space feel different. Ideally, the architecture can participate in the sense of keeping the room alive.
SH Certain artists I invited to show at PICA engaged the space very directly. Luca Buvoli's Flying installations played off the high ceilings and clean white gallery walls, while William Pope.L's eRacism show overpowered the space with peanut butter, rotting hot dogs and performance videos. When Pope.L's show traveled to Houston, I spent some time there. Have you seen the Renzo Piano buildings—the Menil Collection and the Twombly Gallery?
BC Yes, I have. I started my office ten years ago and had no money for travel until four years ago, and now have no time. (laughter) So I try. I was in Boston giving a talk and I went by the Fogg and the what's-her-name …
SH The Isabella Stewart Gardner?
BC Yeah, the crazy opium den of an art museum.
SH Tate?
BC Haven't seen the Tate. It's really embarrassing.
SH It's the downside of your upside.
BC There will be a time when I can do that. When we started St. Louis, I did the whole Houston tour.
SH What did you think of the Menil and its Twombly annex?
BC They are gorgeous. Beautifully scaled, very simple, filled with natural light. You can throw the Kimbell in there too. This string of universal favorites are all one story, simple, elegant proportions. It is really about width. At roughly 30 feet wide, you can have art or seating in the middle of the room and still have enough space to move, get back and see the art on the walls. Wider, and you are too far from the art, and the curators often divide the space with temporary walls. Narrower, and the room is so intimate that only a few people can occupy it. The Kimbell, the Fogg at Harvard, the old National Gallery in DC, Piano's Nasher Sculpture Center, Tadao Ando's Modern Art Museum of Fort Worth … they're all around the 28 to 32 foot range. Interesting.
SH So that's why these spaces are so successful?
BC Proportions. Renzo Piano is an amazingly astute architect who's lived a life of practice and has really mastered certain relationships. You can say the same thing about Richard Serra. Lived a life of real disciplined practice and has come to know things that are essential facts that a lot of people are still struggling to find. In every architect's work, there is an understanding that they are trying to find. I just think that Piano has found that certain relationship between the right amount of architecture and what the building services. The architecture has real presence but the art work looks beautiful. I saw an Agnes Martin show in the Menil a year or two ago and in that light, you couldn't tell if they were lit electronically or by daylight. It's almost like the paintings emanated light. Now that's the kind of work it is, but it was unbelievable in that space.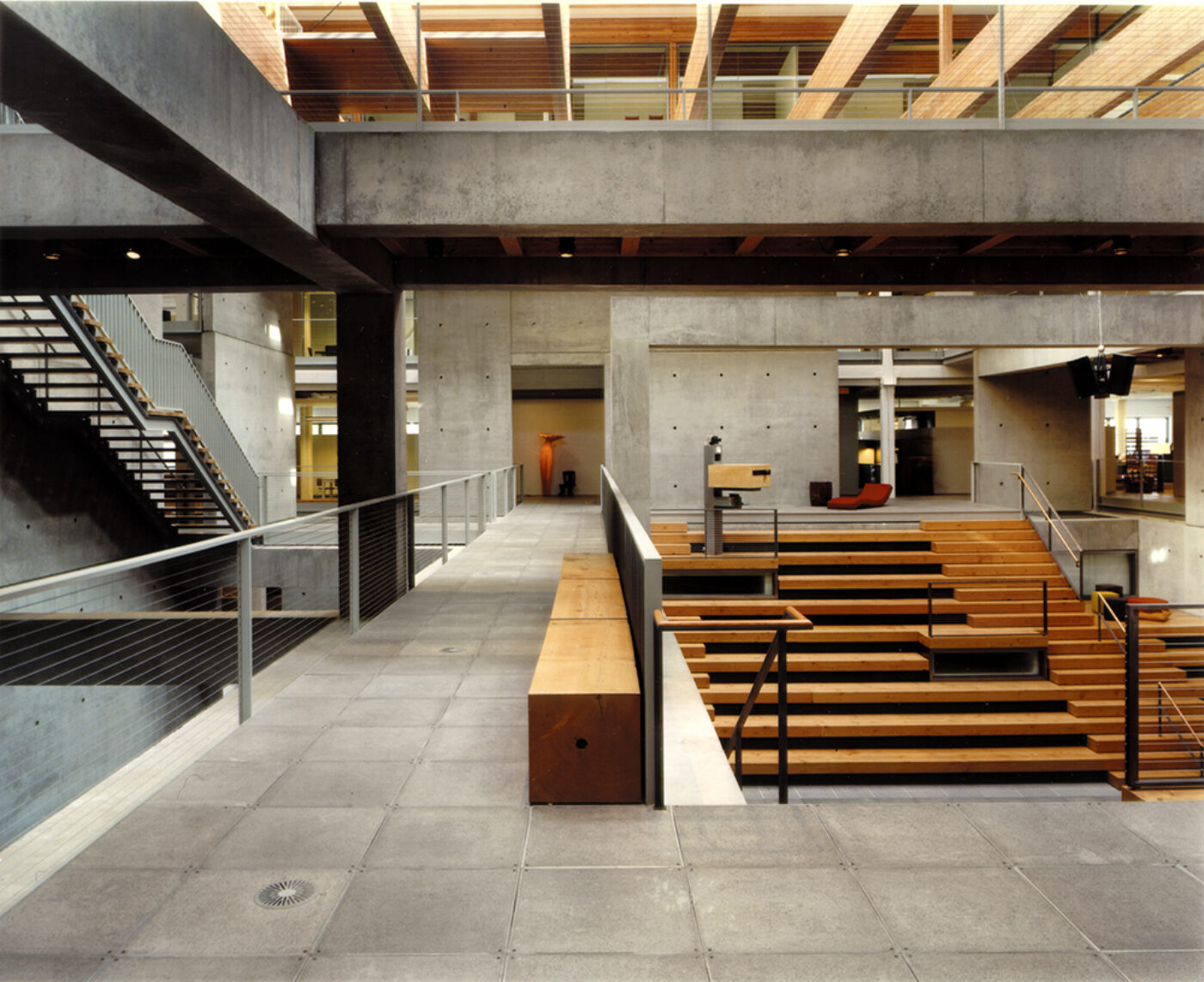 SH How did some projects in Portland—the elegant residential / commercial space on NW Glisan, the tiny but flexible PDX Gallery and Wieden + Kennedy's headquarters—prepare you for the projects you're working on now?
BC It gets back to what you were implying about seeing other work. Portland is an introverted place by nature. I don't think people move to Portland to be connected to the larger world community. I don't mean that as a criticism, just that people move here for other reasons.
SH Focus being one of them, the ability to look into their own thing, not get distracted.
BC So as a young architect with a couple of major commissions, whether Maryhill or Wieden + Kennedy, Portland allowed me to focus on my work and to understand what I do. It was a kind of freedom that you rarely have. Rick Joy got to do the same thing in his early houses in Tucson, and other architects in the west, in particular, had that opportunity. The isolation of the west provides you that kind of interval, if you will, to really focus inward and on the work. Wieden + Kennedy was a project between Dan [Wieden] and me. Dan drawing out of me what I knew, showing me what he needed and what he was pursuing, what his aspirations were, and then helping me find out how to do it myself. It was an incredible opportunity that way. Now my work is much more public—I've had a couple of museums where the director is very opinionated, very knowledgeable about architecture—frankly, it's wonderful.
SH I was looking at plans for your upcoming buildings and linking them to the Wieden + Kennedy building, your relationship to light and certain materials. Can you talk about any signature concerns that move from project to project?
BC Only if I get another cocktail. (laughter) I haven't done enough work yet to have a signature style. I mean, I'm interested in things and they're starting to surface as recurring parts of the work. The actual structure of the building is a huge part, which leads one to concrete. Concrete is like alchemy, you add a little of this or a little of that and you can make it into an entirely different entity. I love the mystery of concrete and how much it can do. And then, natural light is life, right? There's all this rhetoric about what a workspace needs to do. Basically, if you make a beautiful space filled with really wonderful light, everybody will do their best work. That's all anybody wants. Once you take away that beautiful space and beautiful light, then you have to invent this whole other industry to make the space actually feel okay.
SH The process of architecture seems to include finding out what materials can do.
BC I'm not overly invested in new finishes, the venue for me is much smaller. Within certain systems there's evolution. For this wonderful residence in Dutchess County, New York, we're looking at using structural bronze, which has never been done in this country. In the States the structural testing has only been done for steel and aluminum. To bring in a new material that can perform, you have to investigate a new testing sequence. We had a specific need for something other than the standard materials, so we went searching. Luckily in Europe, in England, there were other examples to find.
For me, the new material thing comes out of an investigation: What are you attempting to achieve? rather than, What new material can we apply to a project? It comes out of a real need to manifest itself in the project. Buildings are pretty simple things in the end. For the last 250 years they've been built with the same two or three materials. I like how backward building is, actually.
SH You mentioned something in another interview about how architects in Europe draw throughout the construction process as opposed to here.
BC The culture here is changing somewhat with smaller fabricators but architects in Europe have always been the master of the works. They work on drawings with the fabricators, and direct the construction as well. Whereas here, the role of architects is constricted by the legal system. Primarily you produce legal contract documents, certainly to build the building, but also delineating liability. Although Europe is getting more conservative as we are getting less. It depends, an office building in London is much the same as an office building in New York. With different projects you have much more leeway.
SH How are we getting less conservative?
BC There's the opportunity to work with smaller fabricators and develop new techniques and materials that there wasn't before. I mean, the agony we used to go through. European architects who worked in the United States left because the building culture is so difficult here. They felt too constricted. It's a little like conceptual freedom. You can envision a new window system, but here you can't build it. Whereas in Europe or Japan you envision that system in a certain material and a certain detail and you can do it. Here it's much more about problem solving than envisioning, because often you're taking an existing constructed institution and budging it an inch. To have the opportunity to say, What should this be? requires enormous budgets. Enormous.

SH What's the difference between amending an existing building and making one from scratch? You're working now on additions that change existing buildings that are quite notorious: the Seattle Museum and Two Columbus Circle.
BC There are different acts of architecture. You're always operating in an existing context, whether that context is a beautiful wheat field or a block in a city or a building in a city. To me it's all the same. There are restrictions given and opportunities granted. And a preexisting dialogue. I mean, agriculture is building.
SH So no difference working with a Robert Venturi building or at the Maryhill Musuem in the Columbia Gorge?
BC No question they are different opportunities, but frankly the scale and vastness of the unbuilt space at Maryhill was just as daunting and as restrictive as a historically significant piece of architecture. Finding out what one is capable of doing in that landscape is not that different from understanding what would communicate in the landscape of Two Columbus Circle, on that existing building. It's the same challenge of trying, as an architect, to find out what is possible in all of these things.
It's not like I enter these projects filled with what I want to do or even what I should do. A lot of times what you want to do isn't what you should do.
SH When do you know that?
BC After a lot of really confusing bad work. Self doubt and self reflection.
SH Do you shoulder that alone, or do you have people inside or outside Allied Works that you dialogue with?
BC Lots of dialogue. Oh my gosh. I couldn't do it without that. I don't work in seclusion, I never have. It's generating the ideas in the work and then letting them be developed, coming back and testing them, seeing them. I love the comparison between Maryhill and Two Columbus Circle. Those two in particular. You look at the restriction of Columbus Circle and that little concrete box we're building, and you look at the vastness of the landscape at Maryhill, and they're both equally daunting but in completely different ways.
SH What do you think of the building at Columbus Circle?
BC It keeps evolving. The existing building is by Edward Durell Stone, a very accomplished corporate architect, who in his time pushed the language of architecture. But successes, failures, whatever, I don't think he was a critically important architect. I think he's done some very beautiful architecture, but I don't think Two Columbus Circle is one of those. If you look at its success as a civic gesture or its success right now as a contemporary architectural gesture… It was designed as a very personal vision for a very idiosyncratic collector, Huntington Hartford; as a townhouse salon to show his collection and his interests. If you could find another personal idiosyncratic collector who would use it as a folie, it could function again in the way it was intended. That being said, in New York City, no, it's far too weak of a piece of architecture for that site. That site deserves and demands more. When that building was built in 1964, you barely went into Central Park. Certainly never after dark.
SH I remember that.
BC That building is very introverted partly because at that time the city was considered to be a scary, dangerous place by many people. And especially the park. So building a little, internalized fortress made a certain amount of sense then. And makes completely no sense now. The city has come so far and Columbus Circle is one of its most prominent, important spaces. So to have a building that ignores everything around it, other than its iconic language and symbolism, is just not enough. You detach yourself from whether you value it as a historical piece and say, is it really valid for the city on that site at this moment in history?
SH That brings up a big question about architecture and time.
BC It's great to think about transformation. I went through the building with a group from the Architectural League of New York, and we were talking afterward about Carlo Scarpa and Castelvecchio, the fourteenth-century castle that he completely carved and chopped up, and did interventions and additions. In the United States that would have been considered defacement, yet it's one of the greatest pieces of contemporary architecture. That confidence to layer things and even mask things, all that language of transformation, does not exist here. I've met European architects who can't even understand the controversy; we're not tearing the building down, we're transforming it in a pretty radical way, but we're also maintaining the iconic components of it, with its silence, its singularity, its symbolism as an autonomous object in the city. There are some really interesting dialogues to get into in the transformation of a city's history, and that's the way to talk about the success of this project.
SH What is your sense of that space now?
BC The building can open up. What's so exciting about the project for me is that it has profoundly contradictory aspects. It wants to be the autonomous, silent marker, because it needs to stabilize that crazy commercial and somewhat banal architectural language around it. But how do you maintain that quality and yet have a kind of material life, or transparency, or some sense of human activity? It could do so many things and still maintain the only successful role it has served in the last 30 years, which has been exclusivity. Everything around it is engaged in the normative language of architecture and this thing has been exclusively different. I don't think that relies on a specific iconography or a particular historical expression. It's much more profound.
SH What kind of dialogue about those issues have you had with the building's clients at the Museum of Arts & Design?
BC Those dialogues have to be tempered by what's possible. It is one of the most public pieces of architecture in the city of New York; it is a very charged site and a very charged dialogue. They chose not to tear it down. In fact I think that was one of the reasons the city sold it to them. That was the debate at the time, should you tear it down and start over? And the answer was probably yes. But you have to go back to the cultural context of what's possible and what will be accepted. The dialogue has always been within those restraints.
SH Has 9/11 changed the culture around those kinds of questions?
BC Certain neighborhoods were very sensitive because development was running wild. The Time Warner building created a lot of ill will with its neighborhoods. New York's a very development driven city, and it's very much about change. But I think there was already a sensitivity, people wanted to hold on to things for the sake of preventing that kind of radical evolution. Then with 9/11, the culture of fear compounded it. It seems people are very cautious right now in New York. It is surprising to me in fact. People are very focused on these public buildings. Lincoln Center as well as the World Trade Center are maybe appropriately cautious. But the general mood is definitely more extreme.
SH Since you started at Columbus Circle, there have been numerous hostilities toward the project. Tom Wolfe's op-ed in the New York Times against the redesign and Herbert Muschamp, Robert A.M. Stern and Chuck Close have each weighed in about the preservation issue. How has this affected you and the work?
BC We are currently in the Construction Document phase, with completion of drawings in early summer. We won the first court challenge, and there was an appeal in December that went poorly for the opposition. We should hear the decision in March. All forces say full speed ahead. The city wants it to happen as soon as possible. Tom Wolfe and the others you mention represent a very small, exclusive and elitist group that opposes most Upper West Side development.
SH How has life in Oregon affected your work?
BC Two things. If you wanted to look for architecture that was evocative and powerful here in the Pacific Northwest, you didn't look at buildings. You looked elsewhere, at the dam system on the Columbia River, at the silos in Eastern Oregon built out of laminated 2 × 10s. Some of the old log flumes that go for miles still exist. There are other forms of architecture that are more interesting constructions and more bold. That's empowering and liberating because you don't have to worry about it being judged by your faculty, or the architectural community or your own sense of propriety. You can just go be moved, surprised and emboldened by these things that were not done intentionally per se. In a way, it was like the old days with Charles Moore looking at vernacular architecture. This is looking at civil engineering, ten miles of snow fence and starting to understand that kind of power, that certain built acts can really move you. It gets into the sublime. It's real, they're not intellectual ideas, it's like landscape. You go out on the Columbia River Gorge, or the Wallowa Canyon or Hell's Canyon and you are awed and moved by the purity of form and space.
SH You're making me think of Smithson's Monuments of Passaic.
BC Exactly.
SH And Tony Smith driving past the industrial areas on the New Jersey Turnpike saying, "What do I do with this?"
BC That led the way, no question, to architects also looking outside of architecture. About the same time as the land artists, architects started looking at vernacular architecture as a way out of the conventions of the academic world.
SH That little book Nicholas Serota, the director of the Tate, wrote at the time they launched the new building and rehung the collection called Experience or Interpretation: The Dilemma of Museums of Modern Art—
BC —experience. It's all about experience.
SH Serota chooses experience. He recognizes that the traditional narrative is not possible anymore, in practical and possibly ideological terms. The Museum of Modern Art can tell it that way if they want to because their collection is so deep and significant.
BC There are maybe 15 museums in the world that could do that.
SH The Tate not being one of them, the Guggenheim not being one of them. So they've altered the paradigm—they tell the progression of Modernism by diversifying the modes of storytelling. Or make the building the focus. You can walk into a room at the Tate and see a Monet water lily painting and a Richard Long stone circle next to each other. They're both about landscape. Fifty years ago one might have questioned them being in the same building, let alone the same room. So how does a museum encourage new readings of artworks? The Menil has that great room filled with objects owned or admired by the Surrealists—erotic objects, African masks, stereoscopes, etc.
BC In the last 150 years, artists looked beyond their own cultures.
SH Well, there's looking and there's colonizing. Early Modernist practices are not quite kosher now. In the old days, one could poach and transform. Now we make citations, indexing and honoring our sources. Giving them their due.
BC The curators all talk about that now. They're really talking about your eye and your mind. They are not talking about a text. Who's that crazy woman who has the private museum in Toronto?
SH Ydessa Hendeles. She's fabulous. A beautiful building and the collection is unreal.
BC Yeah! I went through the first room, it was filled with postcards of circus dwarfs. I can't remember the subsequent rooms, but various periods of found things and made things and intended things; the whole time there's this noise coming from deep in there. And when you got to the end, you discovered the noise; a Pipilotti Rist video, the girl smashing the car windows. I just about died. It's just how the world should be. Obviously, Hendeles is very idiosyncratic but very gifted. For my sensibility the juxtapositions, the unexpectedness of it, the irreverence of it, and the beauty of it at the same time … it just knocked my socks off. I'm sure she misses completely sometimes, I would imagine that sometimes it just doesn't happen, but so fucking what? It touches you to your soul.
SH How does the new MoMA look to you? Any thoughts on the challenges they faced and their solutions?
BC It's very beautiful, calm, refined and gorgeously constructed. In general I think the installations look good. The problem with the Modern is that it's now in that category of huge museum. There are issues of a lack of intimacy, disorientation and overload. Daunting problems. As a building type, the size associates it with airports and shopping malls. That is not a criticism of the design, but a recognition that when museums get so big, there are inherent problems that I think no one has solved yet.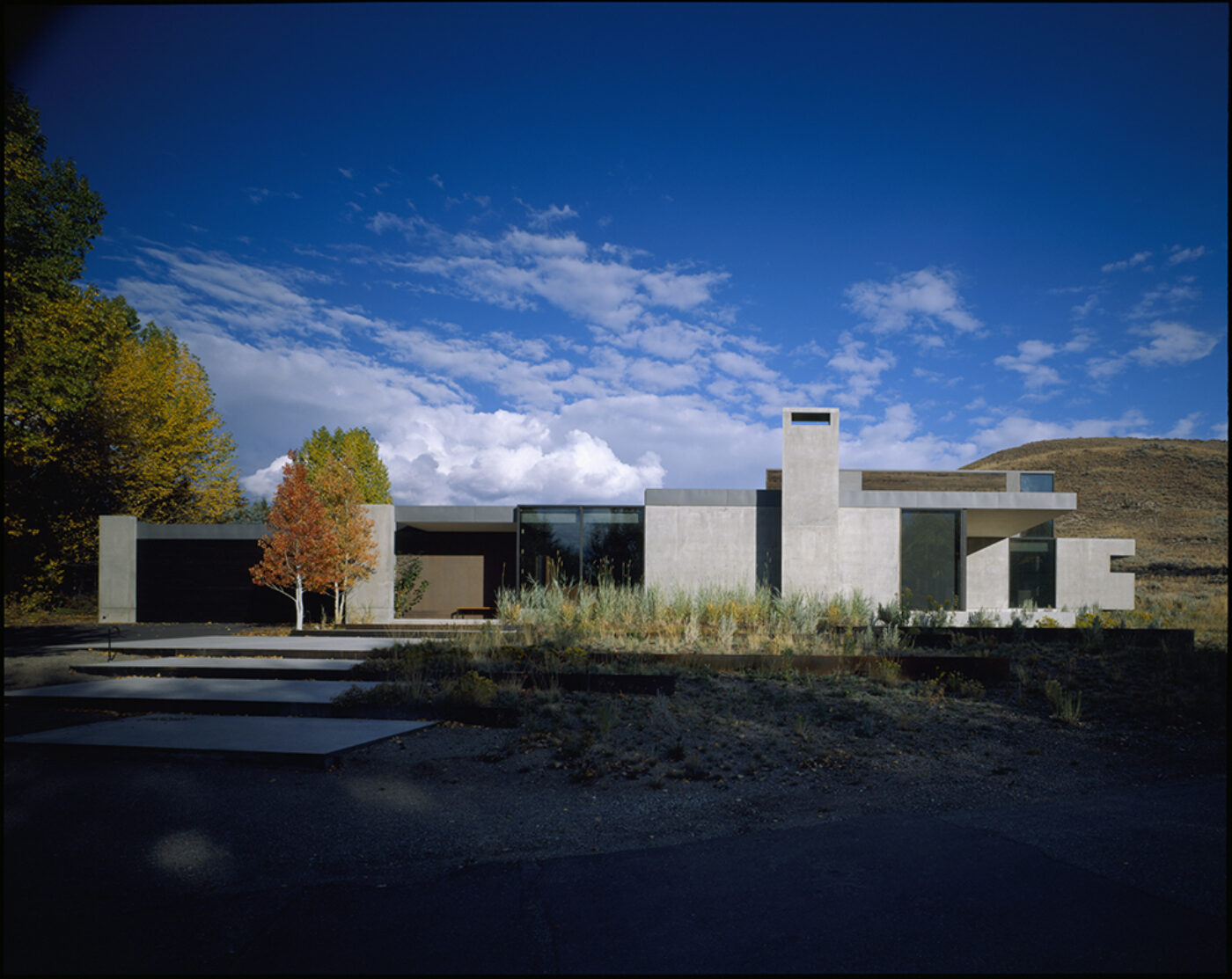 SH Did you see My Architect, the documentary film on Louis Kahn by his son Nathaniel?
BC Oh I did. Can I tell you what moved me? I saw it, like, the third week when it was at Film Forum. I figured Thursday night, I'll just go, probably be quiet. Crazy little documentary about this kooky architect. Completely packed. It was the same cross-section of people who'd go to any movie. I was astounded. It was very powerful to me on so many levels. When Kahn died, five young architects left his office and came to the University of Oregon. They were my professors. I was raised with the mythical proportions of the man. I rejected a lot of the high ethicism of it. I was intrigued by the structure but I was too young to understand the whole entity. I had that little glimpse in the late '70s and then to see the complete picture of the man some 25 years later was unbelievable. On so many levels. First of all, it is a beautiful documentary. To take that subject matter with such poignancy and such humor simultaneously, I can't imagine how he did it. Brilliant. The profoundness of his architectural achievement, the tragedy of his personal life and what it meant to Nathaniel as his son. There was compassion to the whole thing too, which was extraordinary. But one of the amazing things to me about Kahn, you know, is Kahn as a small disfigured European immigrant. How much of it was wanting to be accepted, wanting to be loved? His life force was to do beautiful work about the most profound aspects of human existence, but also to be loved. He searched for love in a kind of desperate way in his personal life. When I saw that film, Kahn's career and his work made sense to me. It was so liberating. I. M. Pei saying, "I would give up my career to do those five buildings." The grace of that statement …
SH How do you deal with the impact of your career ambitions on your family? Philip Guston's daughter wrote a book called Night Studio, which tries to come to terms with her father and all of that.
BC Personal, complete love of the work is always primary. I am happiest and most fulfilled when I'm really in the work. It's taken me 48 years to actually be able to say that to people, and to the people I love. I don't consider that to be a denial of my love for them, but it's an admission of what the work means. And to live with that takes incredible strength. How can you ask someone to live with that? So when you see a movie like My Architect, it gives you another view on the dysfunction of it, but the shared truth of it too. It's been exciting for me to meet and spend time with other architects and artists, to have dinner with the sculptor Ann Hamilton and talk about how she reconciles her family and her work. To show her my work and talk about hers is incredibly exciting.
SH The artist Leon Golub, in an interview with me a couple of years ago, said, "I've always felt awkward. I was awkward in high school, awkward in my body, and that awkwardness comes out in my work. And when my work gets too smooth, I do things to screw it up and push it toward the awkward." Those moments of recognizing yourself in the act of making.
BC You have to, yeah. Architects and artists must have the same motivation. I never associated with a group, whether it was political or social. I never identified with groups, I rejected them. And yet in architecture, you can't completely. You have to be able to live in them and reject them at the same time. Very interesting dynamic. You can't do 25 million dollar projects and be telling everybody to fuck off. You've got to find some way to reconcile those two worlds, you just have to. It's not about selling out, not about showmanship or anything else other than if you're going to do public acts …
SH It's about getting the work done.
BC Yeah, you watch people with a history, whether it's Serra, or the kind of grace and elegance of Mary Miss. Pick one, it doesn't matter. It's the same thing. It's how you get the work done that matters.
Originally published in
Featuring interviews with Constant Nieuwenhuys and Linda Boersma, Julie Mehretu, Alexi Worth, Pearl Abraham and Aryeh Lev Stollman, Robert Antoni and Lawrence Scott, Kiyoshi Kurosawa and Jim O'Rourke, Roscoe Mitchell and Anthony Coleman, Brad Cloepfil and Stuart Horodner, and Bruce Mau and Kathryn Simon.