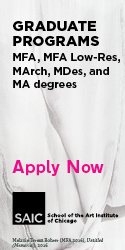 Stubborn pugnacious lump of thunder
blundering under my cabin, you,
Turtle, scare me like the dream
I don't want to remember, like
the unexplained noise in the cellar,
like that dog I was scared of in childhood,
that dog I never could see
that dog I only heard once that dog I imagined in all of the fairy tales
waiting for children to make a mistake.
You scare me like a crab, like a bat,
like a trap I know will catch me.
Your scaly sideways eye scares me.
Your jaw beaked like a parrot scares me.
I'm scared of your ugly snub of a mug,
ugly as a bucket in a dump, a crusty shoe,
a busted mandolin, ugly as maggots in meat.
I am scared of your claws like rakes,
like spiders, like iron eyelashes,
claws like syringes, tiny electrodes,
claws like the fingernails hoarded by witches
for spells to cast on the women they envy,
women who are virtuous
women who are pregnant
women who are beautiful.
 
But I am going to pick you up any way,
you wobbling rock, you little fist, you chunk.
To show that I can do it
I am going to pick you up
and I will make you go inside,
make you suck your scary parts
right back inside your box,
you knot of stuff, you bungalow.
 
But, Oh! Your wonderful underside,
You,
Ancient one,
inlaid with elegant plates of fossilized butterfly.
 
Oracle, zodiac,
hieroglyph, hexagram,
mirror, tell me my dream.  
Mark Solomon is a poet, teacher, and business consultant. He lives in lower Manhattan.
Originally published in
Featuring interviews with Pedro Almodovar, Lily Taylor, Suzan-Lori Parks, Gregory Crane, Saint Clair Cemin, Paul Beatty, Martha Rosler, Djur Djura, Nancy Spero, Richard Foreman, Robert Barry, and Edmund White.