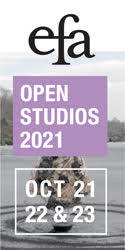 In Norman Thomas de Giovanni's fine translation of Borges's poem regarding a dagger resting in a desk drawer, a dagger, by the way, given Borges by his good friend and fellow Argentinian writer, Evaristo Carriego, Borges muses on the dagger's lack of violent use. Instead of opening bodies through violence (a tiger is mentioned in the poem), the dagger serves as a letter opener; an ignoble use, in Borges's estimation.
Much like Hemingway's frozen leopard in the Kilimanjaro mountaintop (the American midwesterner tells us, in his unsolved riddle, that no one knows what the leopard was doing at that altitude), Borges's dagger was once in the possession of Rigo Contreras, a native of Belken County down in Texas's semi-tropical Lower Rio Grande Valley.
What was it doing in that part of the world? How did it come to be there in the first place?
Since I own it now, perhaps the riddle is best explained this way:
The last time I saw Contreras, I asked him how and when Borges's dagger wound up in his possession those many years ago.
"Nothing to it," he replied. "I wrote the poet, expressed curiosity in the dagger, complimented him on the poem—in which he, Borges, said he collaborated with de Giovanni—and then, on a lark—and what did I have to lose, I ask you—and then, as I said, just like that, I asked him for it.
"I wasn't about to offer to pay for the postage since I thought that would be an imposition if not an insult. I then posted the letter and waited for Borges's answer.
"It came, to my surprise. It came, and along with it, the offer for the dagger. Was I, the letter read, was I still interested in it? Would it be put to other uses, other than the opening of the usual correspondence, say?"
Contreras stopped and offered me a drink; I shook my head, and he looked at me questioningly for a moment.
"I know, I know, you're standing there wondering when the young men in their white coats are showing up again to cart me away to San Antonio or wherever the Lone Star State now keeps the criminally insane. Am I right in this?"
I hesitated for a moment before asking him, "Was the cell comfortable, Rigo?"
"For a county jail? Oh, yes."
I took him back a few years and told him I'd just reread some back issues of the Klail City Enterprise News. That I had followed the story of his stabbing young Calixto Cepeda back then, and now, although I'd come to Klail on family matters, I'd also come to visit him. I then added, in a neutral tone, "As an old friend, of course."
"As a curious old friend, right? Well, as you can see, I'm cured."
"I've been pronounced sane, and I have the papers to prove it."
I shrugged. "Why did you stab him? You hardly knew him. As far as I know, there'd been no bad blood between you and the Cepeda family. It was the violence, Rigo, that's what I found unsettling, after all these years."
"And unprovoked, from what the papers and everyone there said. Unprovoked."
Without meaning to, I shook my head and Contreras must have taken this as disapproval.
"I had to."
Philosophers tell us that simple, cryptic answers are clear and unclear and thus illuminate and hide at the same time.
"So, you wrote to Borges, he mails the dagger, and then years later, and exactly one year after Borges's own peaceful death, you walk into Red Ryan's Bar and then, without a word, grab young Cepeda by the back of the head, pull his long hair downward, thus exposing …"
"His neck, go on, say it. That's what the papers said. His neck and all its veins, yes, and then I cut it open. That's it, nothing to it."
This time I offered him a cigarette, which was followed by a smile and a polite refusal.
"It was the knife, Buenrostro. Can't you see that? Look, I'd laid it in my right-hand drawer, and much like Borges must have done, I'd take it out once in a while, admire it, and polish that gleaming bluish steel till it shone like a crescent moon on a peaceful, cloudless, summer night. But it was doing nothing lying there, crouched there, lifeless. Nothing, I tell you.
"Now, I wasn't about to continue demeaning it in that manner, using it occasionally to open the utility or the phone bills. Can you understand that? It was a tiger, used to violence, and I'd kept it there, caged. In that desk of mine. Ten long years of nothing but boring, frustrating inactivity. Why had I bothered to ask for it in the first place, if I weren't going to use it? What's a knife for, anyway?"
Before I could say anything, Rigo Contreras raised his hand.
"It talked to me." He glanced at the ceiling and then at me. There was smugness in that smile.
"So, your attorney pleads insanity, three years go by, and here you are free again."
"It talked to me, and it's calling me now. I don't know where the county keeps it, but it's my property, you know. Mine. You have to recognize that. A gift from one of the best poets of the century, and I mean to have it back."
"And then? What if it talks to you again?"
"¿Quien sabe?, old friend."
"Not good enough, Rigo. Not near good enough."
An indifferent shrug. And there was that smile again.
I stood by the door and looked at him for what both of us must have sensed was to be the last time.
"I don't get many visitors at home, you know."
Another shrug, a slight shake of the head, and then, uncharacteristically, he began to ramble. "And here you are—you, of all people. What did you want from me? What did you expect me to say? What brought you here, just like that? It couldn't have been friendship. What a word! What, then?"
"This." Walking to the door that led to the garden, I looked across the room, extended my hand, and showed him my Army Colt .45.
"Well, since I can't have the knife just yet, the gun'll have to do, I suppose. Thank you very much."
"No. This is goodbye, Rigo."
"Goodbye?"
"Yes. A long goodbye."
Rolando Hinojosa-Smith is a professor in the English department at the University of Texas. He is the author of the Klail City Death Trip series, which includes Korean Love Songs (1978), Partners in Crime (1986), and Becky and Her Friends (1990, all Arte Público Press). We Happy Few, his most recent book, was published in April 2006 by Arte Público Press.
Originally published in
Featuring interviews with Gabriel Orozco, Gronk, Virginia Fields, Margo Glantz, Salvador Plascencia, Jorge Hernandez, Cherrie Moraga, Doña Julia Julieta Casimiro, Alberto Kalach.