Bookforum: Bad Trips by Katy Gray
Bookforum's Feb/March issue is loaded with travelogues. So what better way to launch the issue than with a night of quick and punchy narratives? To lighten the load they brought in the likes of Stephen Elliot (The Adderall Diaries), Victor LaValle (Big Machine), Sam Lipsyte (The Ask), Tom McCarthy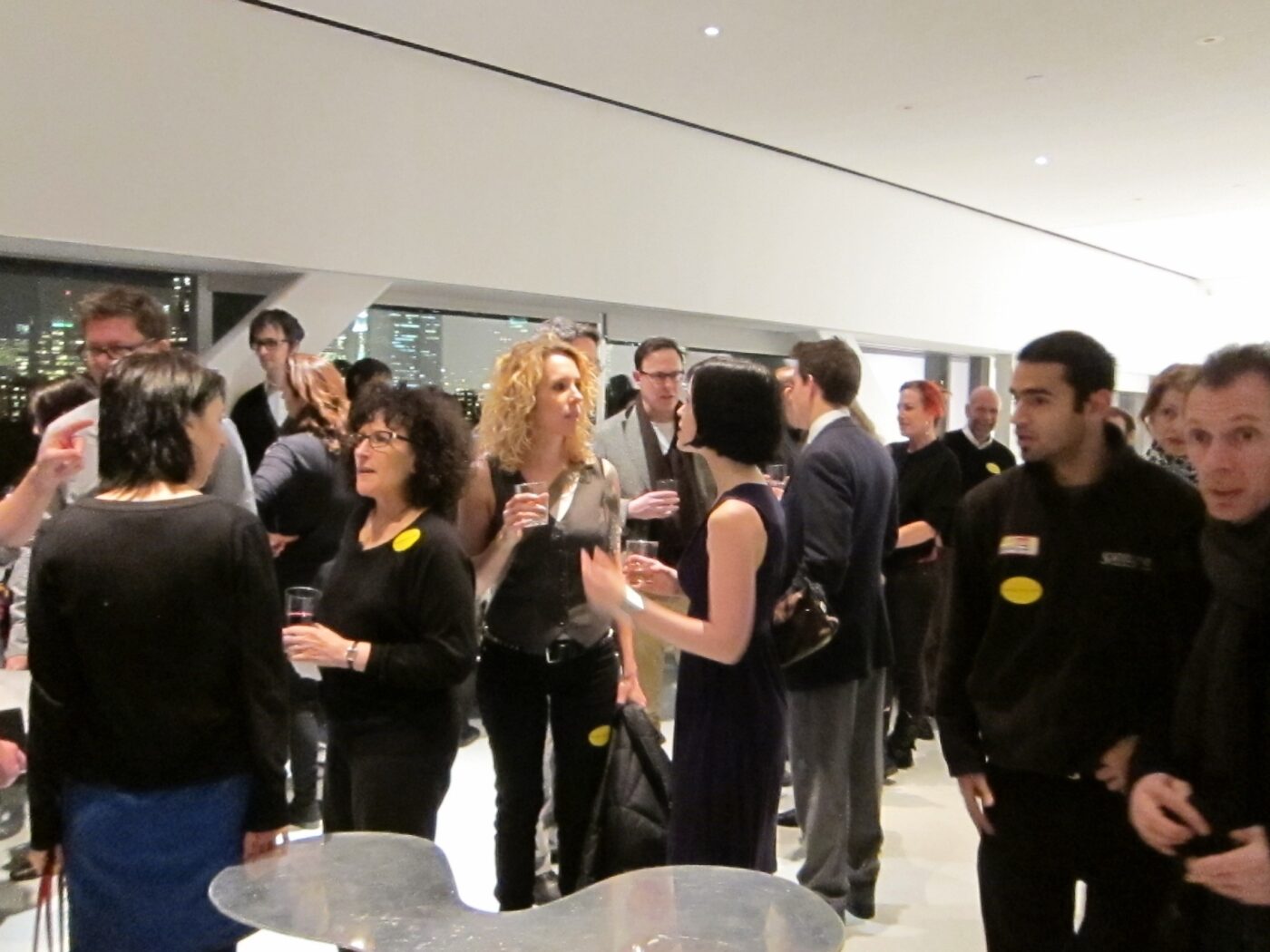 Departing from the already potentially humorous title "Bad Trips," Bookforum's Thursday night reading at the New Museum's Sky Room bopped and weaved through tales of travel-misfortune and self-deprecation, insight and oblivion, side-splitting laughter and (almost) sober reflection—both fictive and non.
The evening began with a reading from Deb Olin Unferth's Revolution: The Year I Fell in Love and Went to Join the War, a personal account of dropping out of school at 18 to go join the Sandanistas in Nicaragua with her boyfriend, perhaps the origin of the reading's title.
Stephen Elliot read the results from a series of Google searches within The Rumpus'email archive.
I know one search one was for "trips" (for the night's theme) and one was for "sex" (for the hell of it). But that's about as much as as I caught because all of a sudden we were in midst of a break-up and hot republicans on the Nadar campaign and and a yurt between the mountains and the sea. There is an implied journey in any internet search and an implied search in Elliot's stream of consciousness writing, both highlighting the chance and randomness without which no trip would be complete.
Victor LaValle's essay about a trip taken to Kampala, South African during the World Cup spoke to the assumptions we sometimes make about locals and the assumptions we assume they make about us. A man wearing layer-upon-layer of sport jackets may appear crazy until you encounter many men wearing layer-upon-layer of sport jackets. Then the crazy man becomes what he is, a hustler.
The ever-hilarious Sam Lipsyte read an excerpt from his 2010 novel The Ask in which his unfortunate protagonist Milo makes a short trip (from Queens to Manhattan) but travels far outside his comfort zone (encountering his wife in a potentially romantic scene). Although, really, the "bad trip" implied here seems to be more about parenthood (Milo's three year old Bernie remains rather callously indifferent to his father's affection). It's a scary place he takes us, albeit with a forced grin.
Tom McCarthy's excerpt from C, 2010, finds Serge in 1920s Eygpt. In one segment Serge meets Abigail who bashes tourists and tourism in general and then sleeps with Serge after she discovers he has been in the war. Tourist.
It all ended with Linda Yablonsky (Artforum contributor and author of The Story of Junk) in 1980s Puerto Rico on a government sponsored art assignment spouting recycled soap opera dialogue with red t-shirt-turned-turban on her head.
I could hardly have asked for a sharper group—one I would follow just about anywhere anyway into most situations, even on a bad trip, if only to hear what they might say about it.