BOMBRadio: July July July July by Luke Degnan
Listen to a replay of BOMBRadio's July 4th, 2010 episode, originally aired on Newtown Radio.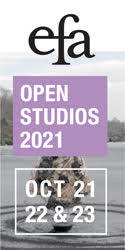 Two summers ago, the staff of BOMBlog hosted a series of hour long shows on Newtown Radio. This episode was aired on July 4th, 2010 and is best heard in conjunction with the crackling of fireworks.
This episode features:
(song) Carl Simmons — "Confidence Friend"
(interview) Carl Simmons
(song) Carl Simmons — "Corporation Sunday"
(song) Charles Ives — "They Are There"
(song) R. Stevie Moore — "Elation Damnation" (live)
(interview) R. Stevie Moore
(song) R. Stevie Moore — "He's Having A Real Fit" (live)
(song) R. Stevie Moore — "Play Myself Some Music"
(reading) Jesmyn Ward — Excerpt from Where the Line Bleeds
(song) Elliott Smith — "Independence Day" (live)
(song) Galaxie 500 — "Fourth of July"