BOMB@SXSW
Not in Austin? Don't fret, BOMB is. Check back daily for reviews on films and music, interviews with rising filmmakers and musician, and coverage on SXSW awards, panel discussions & other events this week.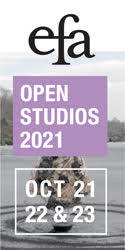 to attend the 2011 SXSW Music and Media Conference & Festival in Austin, TX. A group of ambitious festival-goers—including an ethnomusicologist, an NYU music business Master's candidate, and a handful of Brooklyn-based writers—will be taking on the 1900-band, 300-film extravaganza to highlight original music and film. Check in frequently to read reviews, get resources and information from panel discussions for aspiring creatives, find playlist mixes to impress your obscure-music-loving friends, and more.
Baltimore-based Lands and Peoples
Lands and Peoples have become a favorite amongst a sea of bands within the emerging Baltimore music scene. Sparse guitar and rich, haunting vocals engulf listeners in a dreamy landscape while lullabies rock them to sleep. The band consists of Caleb Moore, Beauregard Cole, Amanda Willis, and Brian Anstein. Often switching instrumentation between members, Lands and Peoples diversify and expand their sound, stretching songs into new intriguing territories.
Beau Cole took some time with me to speak about the creation of the band, their song-writing process and their recent tour where they stopped at SXSW.
Sonja Lopez Tell me how the band got started. How did you all come together?
Beau Cole Caleb was playing music in Baltimore looking for a way to make that better and fuller. He was in American Phrenology before hand, and he met Amanda at a party. They went into a back room and started playing, and things fell into place. So they started practicing together. Meanwhile, I was in New York teaching music to kids day school in Tribeca pursuing theatre; but it proved to be very difficult because I was working so much and wasn't able to do the things I wanted to do. I ended up making a lot of music since I was teaching it to kids—something I always loved but I never thought of it as viable. I was making the music and emailing it to Caleb. We emailed back and forth. Then I came to Whartscape in 2007 and after that , I was like "Man, I have got to be a part of this. I have to know this scene." I visited every three months, which turned into every two months, then every month, and then I made the leap and moved to Baltimore.
SL You and Caleb had a history of playing music together?
BC In college we roomed together and formed a small band. It was a similar format, trading around instrumentation, similar to what we do now. We liked the format and feel; it's interesting for the audience but also for ourselves. Playing the drums is a lot different than guitar, you get out aggression and it's fun.
SL How many years have all the members been together?
BC Amanda and Caleb have been playing together a little over two years, and I joined shortly after. Including Brian, we've been a full band about a year and a half. The second EP we released, Lands and Peoples, took us about seven months. Now we're recording our full length, Pop Guilt which has taken considerably longer.
SL Seeing you at South by Southwest this past year, I saw how much you have grown, sonically, in such a short period of time. I overheard conversations about your music and heard people refer to the sound as accessible, how do you feel about that? I also heard the word beautiful about five times.
BC That's really flattering. We get similar comments about it being pretty or beautiful. People talk about the harmonies a lot. Anytime you apply a term to something, it has good and bad connotations. I think accessibility is one of those words that I think if bands were all really honest they want their music to be accessible on some front. No one wants their music to be only listenable by the players you know? Historically music is performance based—recorded music has only been around for 100 years give or take and more music is being pushed in that direction. Performance is the only way people can viably continue their music. Do I feel good about it being accessible? Yeah, I think that's a great thing. Do I want it to be original and forward thinking? Absolutely, we definitely want that. We want to push ourselves artistically to cover new ground and get into new territories. We're continuing to grow. The album that's coming out, the full length is a big departure from the EP goes from pop songs, to environmental movie soundtrack songs—a testament to how we are finding our sound and hammering down which direction we are going in.
SL What is the writing process like among the band? Is it more organic—like you sit down and just pick up on what sounds good—or are you more deliberate in your song writing?
BC We're getting really into recording and pushing the technique of recording. I think that's really important to a lot of bands now to know how to work around a digital workstation and at least knowing how to put ideas down. Sometimes Caleb and I email back and forth, adding to songs. Caleb and I tend to be the main songwriters but everybody definitely contributes. The credits in the songs are everybody in the band. There's a song on the album called "Ghosts"; we were sitting around, tired and Brian just started playing this really simple bass line. I said, "Oh keep doing that." Then I started playing and singing over top-like jibber-jabber, and Caleb runs downstairs and jumps in and adds a whole new part. That song was written in a little less than twice the time it takes to actually play the song. We went back and wrote lyrics. Our process is all over the place. There's really no strict mechanical process to how we have been writing music. Sometimes it takes months to nail down a song, and sometimes it's like this sounds great, let's keep pushing this and it melds itself into a song.
SL Your lyrics have always been mysterious to me. I always feel I'm left wanting more from your songs—they intrigue me. With Pop Guilt, are you going to include any print outs of your lyrics?
BC You have different kinds of listeners. Some people don't care, and other people pick apart the lyrics. I've always been of that mindset. As a songwriter, I've been a lyrics person first and then the song comes out of it. Being a part of the band, it's like the opposite—we work from a music aspect first and write lyrics on top of it. We are coming from a true musical standpoint—but we do put a lot of feelings into the writing, I think Caleb tends be a bit more ambiguous in his writing, and I'm straightforward and obvious. But it's been an interesting journey for me, because I've stepped back from the lyrics writing. Leaving g something up to the listener is important to us. If someone gets something completely different from one of our songs than somebody else gets or even than we had the intention behind it—I think that's really cool.
SL So do you feel like you know what your intention- what you want the listener to get out of your music? Is there something someone could say about your music and you'd say "Wow that is the sound I was trying to achieve"?
BC We're going for a mood or a theme—or an overall environment we're trying to create. And in the music to come maybe the lyrics will become a more integral part—they are now—but like you said they tend to be mysterious or ambiguous.
SL I definitely think that the music is atmospheric. I have always gotten that from it, and that's a great thing. How did your tour go? In Baltimore you guys have a big family of musicians and people are very well received. How did you feel about the reactions you received?

BC The tour was really good. We're doing it all ourselves and booking the shows hoping that people come out. I think for now the success of any tour is more gauged on what kind of connections we make and who we meet, how many people we'll be able to contact later. We had a successful tour. Met a lot of great musicians, bookers and bloggers; and I have no doubt that it's going to prove to be lucrative for us. We did just have a song on XMU which was pretty cool.
SL Which song?
BC "In Living Color" was played on XMU'S blog posts. I think the blog had written about us before, MyOldKentuckyBlog played one of songs and we didn't expect it; it just kind of happened so its little things like that will fall into place.
SL Was SXSW a good platform for you guys?
BC SXSW was originally designed for bands who are independent and trying to get their name out there; and ever since all the corporate sponsorship it seems you just really need to have a lot of representation in order to get out there and be really successful there. We didn't play packed houses, but we met a lot of awesome people who were excited to help out with our music. We had a really good time. It was our first SXSW; and for the people we met and shows we played, I think we did a really great job.
SL It's also such an inspiring environment. It's a chance to gather a bunch of ideas—at least I did.
BC You get a lot of ideas. I saw a lot of really loud, crazy bands—forces to be reckoned with. The music we play isn't that way. It tends to be on the pretty side or on the quieter side, and it's inspiring and makes you want to be able to play wall of sound type of music that makes people move. We got a lot of ideas from SXSW. When we go to the drawing board we are going to bring a lot of that back. I think our sound is going to continue to grow in its volume, presence and energy while maintaining the things we hold dear to our hearts—being pretty and melodic.
-Sonja Lopez is writer and aspiring DJ in Baltimore, MD.
Electro/Hip Hop/ Party Music at SXSW
Music for your dancing needs.
'Flying Overseas' by Theophilus London, feat. Devonte Hynes & Solange Knowles
'Dospuntocero' by Dapuntobeat
'Party in the USA Remix' by Rye Rye
'Journal of Ardency' by Class Actress
'Dixon's Girl' by Dessa
'El Tigeraso' by Maluca
'Bhungra Jam' by POPO
'Bundle Up' by The Cool Kids
—This playlist was compiled by Sonja Lopez, a Baltimore-based writer and aspiring DJ.
Glitch-Hop Artist Baths Plays 14 Shows, Talks New Record
Baths, aka Will Wiesenfeld, trades in a unique blend of glitch-hop production and heart-on-sleeve lyrics that's gotten both serious beatheads and nostalgia-driven indie kids turning heads everywhere. His critically praised 2010 debut album Cerulean ended up on numerous best-of year end lists, and currently he's in between a well-received headlining tour with fellow newcomers Braids and a supporting slot for, of all bands, Cold War Kids. During South By Southwest I chatted with Wiesenfeld about his relationship with the legendary California record label Anticon, how he's preparing for his breakneck 14(!) show run during SXSW; and his plans for a new, darker Baths record coming sometime later this year.
Sean Twigg So you say you're just now driving into Austin, so you haven't gotten to experience SXSW yet?
Baths No, no, no I haven't even gotten off the freeway. I just drove past on [I-35]. I'm finishing a leg of a tour with Gobble Gobble and we were supposed to be playing SXSW. But tonight we are both playing the festival in MacAllan, TX with Toro y Moi and Cloud Nothings. That's about five hours outside of Austin. So I'm doing that tonight, and then I'm heading into Austin tomorrow, and it begins. I have 14 shows, so it's going to be completely insane.
Sl Wow! That's an insane amount of shows. How do you even prep yourself for that number of shows?
B You tell me. I don't know! (laughter)
SL I guess you'll learn.
B Yeah, exactly. Like last year I played one show.
SL Well I know the biggest show—that I know of—that you're playing is the Anticon showcase. I was just wondering if you could explain how you got hooked up with Anticon, how you got involved with those guys? I know they're a pretty tight-knit group.
B Yeah they are, but their label manager Sean Coppa lives in Los Angeles, and I live in Los Angeles. It's sort of misunderstood that they're based out of Oakland still. They're not. Sean lives in L.A. and all of the business aspects of the label are sort of run out of an office downtown. He is out all the time seeing shows. My old manager was very good friends with him. So he's sort of been around and heard my stuff before, but a while back he didn't really care for it. Now with this newest album he heard some of the things… and he really really liked it and wanted to put it out. He and Alfred sort of talked about which one of them was going to put it out. We all sort of mutually decided that it would be better for me to go with Anticon. So that's how that ended up happening, but I think we all think it was the best choice for me. That makes a lot of sense. All of the Anticon guys have been helping over the past since South by. South by last year was the first time I met anybody from Anticon…. It's just been the coolest thing ever. And I've become really good friends with some of them.
SL I read something earlier today about how Matthew David's wife actually did your artwork?
B Yes, exactly. Or I don't know if he's married, is he married to her? I think they're just very, very long-term relationship. But yes, she's very talented.
SL So how is performing the album live going? I know that it's been out now for about a year so are you feeling comfortable with performing it live? How are the crowds reacting?
B Yeah, the crowd has been very very good. This tour, this headlining tour that I did in February with Braids, I didn't know what to expect on it. But three-quarters of the shows were sold out, which is sort of totally unprecedented for us…. It was a really really epic, awesome thing, and it's been really fun. I'm really happy with the way I'm able to perform it now just by myself, but I still think that being just one person is limiting the show. Just the nature of it, it feels limited. I'm excited to work on the next album, and write music that oriented towards having a full band again. That's what I've done in the past. That's sort of the music I'm more akin to. So that's going to be interesting to see how that comes together. But right now I'm super content with it, and it's going to make South by a fuckload easier if I'm able to go just by myself. And touring Europe is also much easier because I'm going train to train, airport to airport just with a couple of guys.
SL So you mentioned writing new music for a new album. Have you actually written anything yet? Have you considered touring with the full band before putting the album together?
B I have a pretty clear plan for what I do, and it's definitely not a full band before the next album. This album was made and intended for a solo performance, not a band. So I'm going to make the next record according to the idea of having a full band. And in performing that, I may revisit some of the songs on Cerulean, sort of revamp them, sort of live band type of things. It's definitely going to focus a lot more on performing that album. That's going to come together as I'm recording it, which is going to start May or June of this year, and hopefully going to be finished by the end of 2011, to be released sometime in 2012.
SL Would the vibe of the album be the same as Cerulean?
B No that's one of the big things about that as I sort of mentioned in one of my interviews. It's sort of antithetical to Cerulean in that it is very very dark, like some of the songs and subject matters I'm working with are much more intense and personal and angry in a lot of ways and weird, just a whole slew of emotions and sounds that I've wanted to write songs for that I just haven't had the right opportunity to. All these sonic ideas and lyrical concepts, things that I've wanted to make—I don't think would have worked for the first album. And that's sort of why Cerulean did what it did. I already had some material and sketches for what I did for this album before Cerulean. I knew that in my head at that time, that it wouldn't make sense, having been talking to Anticon and some other labels at the time that early, that that material would not have made a good first impression. So I did cerulean as a very pop-centered. This (next) album is going to be more what I wanted to do, so I'm very excited about it. Nothing for it exists really, just a lot of concepts and ideas. I'm very stoked at actually just start recording.
SL I was looking at Pop Music's False B-Side Record you put out just as a tour CD. Would that give any sort of indication as to where you're leaning? I noticed the lyrics seem to be a bit more darker on that, but it definitely seemed to be more of an ambient mood than the crazy stuff.
B Well, yeah, it's sort of not really anything. That's the nature, the title is released how it was. You're actually going to see a full release in digital form in April, by the way. But it's sort of just songs that happened after Cerulean, in between then and right now. That's all it is; it's just things I made in the meantime that weren't attached to anything. It was a way to give all of those things a single home and a single place to have it released so that that album is not just laying around and unheard. So that one is really just a "checking in" with what I've been doing (laughter). The whole siege of that thing that's being released is like sub-par to an album. The production is on the fly and a lot of them were made while I was touring or playing shows or in between things. So it's not like album-tier in any sense.
SL It's sort of like you wanted to get it out to the public but more to get it off your hard drive?
B Yes, exactly. Whereas when I'm recording the next album it's going to be a very, very real, intensive process. The caliber of the production is going to be much higher.
SL Are you going to record it in Los Angeles? Have you figured out where you're recording it?
B Yeah, definitely L.A. because I live there. In terms of where I'm actually going to be situated, I'm going to be moving, so I don't know yet. That's going to play a big role in the album coming together is finding the right space.
ST Just one more question, because BOMB is a New York-based magazine. You have a show coming up in late March at Radio City with Cold War Kids. I was curious about how that came about. It seems like such a random mish-mash.
B I'm actually opening for Cold War Kids on a full leg. It was just my agent trying to see if that would land, and it did. They liked my music or something, apparently, which is very helpful. So I'm opening for Cold War Kids for about 10 or 11 dates; one of them happens to be Radio City Music Hall. With the nature of that being such a large venue as it is, it makes sense at this point and time, as direct support. It's not enough of itself. I'm doing first of three. I'm superstoked about it. I'm hearing from everyone that it's like the most epic green rooms and service. (laughter)
—Sean Twigg is a journalist living in Brooklyn, NY.
Buzzworthy Braids Standout in Austin
Braids is one the most hyped bands playing South By Southwest this year, and at their Wednesday day set at Red 7, they proved just how deserving they are of that buzz. Composed of four twenty-somethings from Canada—Taylor Smith, Katie Lee, Austin Tuffs, and front woman Raphaelle Standell-Preston—Braids makes a certain brand of ethereal, linear guitar music not far removed from (but not too close for comfort) to the Feels-era Animal Collective. Indeed, its fairly obvious Animal Collective played an important part during Braids musical gestation period, but instead of mere mimicry the band clarifies and refines the concepts pioneered by their musical elders, taking their own bleary-eyed adolescence and blowing it up into widescreen. Their set at Red 7 began (after an adorable group hug between the four band members) with fan favorite "Glass Dears." The song, a standout track from the group's one and only album Native Speakers, began with a wash of backwards guitar that slowly bled into tinkling synth strains and a building percussion line.
Braids' music focuses on crafting a particularly intimate mood, and seeing Stadell-Preston sing–eyes shut, feet tapping–you got the sense of just how personally invested she is in the crooning words escaping from her mouth. In fact, the whole band seemed to be constantly signaling to one another throughout their set with nods and smiles, giving the songs a sense of intimate communication that the audience was privy enough to receive. Other standouts from the show included "Plath Heart" and "Lemonade," the later particularly highlighting just how technical the band can get when it tries with dueling delayed guitars, two separate vocal lines and a looped drum sample played exactly on time to complement its live counterpart. Busy but never overbearing, the songs ebbed and flowed in intensity, filling every sonic crevice with their particular brand of heavily reverberated emotion. As the last chord shimmered into silence, Standell-Preston looked exhausted but content as if she had finally gotten her true feelings off of her chest. As an audience member I could only applaud and hope she and the rest of Braids will keep sharing with us.
—Sean Twigg is a journalist living in Brooklyn, NY.
SXSW Recap: 40 Bands, 3 Days with Jennifer Fife
If you haven't been to SXSW, you would think that it is impossible to pack 1900 bands into 3 days of music even with venues stretched throughout central Austin. Add to that standing in line for hours (badges and wristbands are not a guarantee to any of the shows) and having to choose between two different venues where your two favorite artists are playing, you see even less. Then with 20 minute sets for a 6 band showcase, bands start to blend together. BOMBlog checks in with Jennifer Fife on her third day at SXSW Music Festival (40 bands in), as she picks her favorite performances.
Filter's Culture Collide
Filter curated an excellent set of day and night parties at Cedar St.
Courtyard under the title "Culture Collide". The morning began with three Scandinavian bands: electronica band The Deer Tracks (Sweden) highlighting Anne Lise Frøkedal's dusky vocals, The Latebirds (Finland)—who has a surprisingly Americana feel, and Harrys Gym (Norway) who made their US debut with this show. The three solid performances set the crowd up for another three top buzz bands in the Columbia Records showcase.
Did we mention that there were also tons of delish tacos for the Nordic BBQ?
The first, Voxhaul Broadcast, was also a personal favorite; their energetic performance featured incredible, intense vocals from the charismatic frontman David Dennis. Cults, the charming duo comprising Californians Brian Oblivion and Madeline Follin, followed with a much more poppy and low-key performance. Foster the People" re-energized the audience with a fresh, up-beat experimental folk sound. Raphael Saadiq, however, proved himself to be the most special, and an excellent change of pace from SXSW's seemingly endless supply of reverb-heavy indie rock outfits. He and his band create an incredibly clean retro sound. The songs are fun, smooth, and largely light-hearted; and Saadiq shines as the ultimate talented, charismatic vocalist. 
On top of that, he and his stylish band all wear enormous smiles and look genuinely excited to perform. Their enthusiasm is definitely contagious, and of course the crowd loved every moment.
Raphael Saadiq's 'Stone Rollin',' his fifth solo studio album, debuts March 22.
Owen Pallett (formerly of Final Fantasy) and Menomena both performed at the Friday party thrown by Under the Radar magazine at Flamingo Cantina alongside Surfer Blood, Telekinesis, Okkervil River and more. Both acts excelled not only musically but also maintained an enjoyable rapport with the crowd; they were funny, friendly, and extremely likeable. After only playing a couple songs, Owen Pallett relinquished control over his set to the audience, claiming he could "play everything" and "[wouldn't] say no to anything". This resulted in him playing his famous (and very lovely) cover of Joanna Newsom's "Peach Plum Pear", and then laughing, "You are all very lucky; I don't play that song anymore". Pallett, it should be said, processes enviable musical talent, and writes extremely charming and beautiful songs. His stage presence is also remarkable. Audiences will be very impressed by what he can do as a solo act on stage.

Menomena, on another note, comprises four talented guys on stage, each contributing in a variety of different ways to the band's distinctive sound. Really, how often do you get to see a baritone sax on stage in a rock band? Menomena has already proven to be a powerful musical force and their short performance Friday afternoon did not disappoint. Their songs switch suddenly from funkiness to delicate beauty seamlessly, and the audience was enthralled. 
I'm biased: White Denim is a personal favorite of mine even outside of SXSW. Their blend of blues and psychedelic rock is fun, beautiful and absolutely one of a kind. Each member of the band is amazingly adept at their instrument and exerts impressive control with simultaneous flexibility. The guys in the band work incredibly as a unit, communicating silently and encouraging each other. The result was tremendous.
This was the first time I had seen them since a fourth member was added, and they are better than ever. There was one big thing to regret, however: the back lot behind Klub Krucial where they closed out Gorilla vs. Bear/Mexican Summer's Daytime Showcase was far too small for the eager crowd and could only be accessed by one narrow door. Perhaps the willingness of the crowd to pack into the tiny space was the empirical evidence that White Denim is simply worth it. *Watch out for White Denim's new album, D, coming out May 24th!*
By the end of the third day of music as SXSW–basically 40 or 50 bands later–I was a bit desensitized by the generic indie rock sound; and perhaps that's why I was impressed by Jeff the Brotherhood and Bun B. In reality, every band that played the Noisey showcase put together by Vice at Kiss & Fly Friday night was amazing. It was impossible, however, to be bored while Jeff the Brotherhood performs. Their set was wildly unpredictable—and if you want to stand in front you have to be on your toes. Guitarist/vocalist Jake could end up anywhere on stage or in (or even crowdsurfing on) the audience during a song; yet he impressively never missed a beat musically. They demand audience participation, and by doing so, make the crowd even more excited about their simple but energetic grunge rock songs. At one point they even started tossing copies of their vinyl records into the audience, directing this comment at the people watching from the VIP second level: "If you don't come down here, you won't get shit." Bun B was similarly strange to see in the context of a gay club (Kiss & Fly – remember?), especially directly after a mellow performance from Ariel Pink's Haunted Graffiti. However, his stage presence is formidable and his backing band is great. This was another instance of the people on stage really enjoying and savoring the opportunity to perform for a supportive audience. They even performed a few hits from UGK days. Bun B who was celebrating his birthday was joined on stage by Texas native Erykah Badu, who treated the crowd to a song before wishing him a happy birthday. 
Check back for more coverage on Jeff the Brotherhood and other bands playing at VICE's Kiss and Fly showcase by Sonja Lopez.
Effervescent Oh Land Returns to SXSW
Known for her theatrical shows adorned with balloons, Oh Land took Fader Fort's bare stage on March 16 without sacrificing any of her magic. Oh Land, or Nanna Øland Fabricius, a Danish singer and musician first appeared at SXSW in 2009, was quickly signed to a major label as a result of her attention-grabbing performances. Returning this year after releasing her self-titled album and performing on Letterman, Oh Land has established herself as an artist with a following. Inexhaustible, Oh Land cheerfully twirled about the stage for her entire set. Oh Land's music is a mixture of light and dark: combining gloomy electronic beats and icy synthesizers with light chamber pop inspired by the classical music of the singer's previous career with the ballet. Throughout the show, the singer floated throughout themes organic and industrial—stretching her pop sensibility into exceptionally original territories. Oh Land's diverse vocals are amplified during a live performance, ranging from her loud, empowered chorus' spinning into glimmering, soft coos. In "Perfection", she sings about an obsessive and seemingly dark love, but mesmerizes the audience with an innocent smile as she endearingly bangs on a drum pad with the enthusiasm of a child. There is no shortness of excitement on Oh Land's end, she seems as equally enchanted as the audience, creating a collaborative relationship between artist and observer. It was clear to see, as the audience sung along to Oh Land's popular song "Sun of a Gun", everyone was excited and captivated by the vibrancy of this performance. "We Turn It Up", was the finale of Oh Land's set, a terrifically catchy song celebrating youthful defiance; it has found recent popularity after being played on the show Gossip Girl. Oh Land's childlike buoyancy is an absolute delight to watch on stage and transports listeners to another universe.
—Sonja Lopez is a writer and aspiring DJ based in Baltimore, MD.
Grown-Up Spring Break Vol. 3: Low
"This microphone is gonna kill me," Low frontman Alan Sparhawk chuckled to his bandmates on stage at the French Legation on Thursday. Throughout the entire set, a technical mishap led to an electrically charged microphone, shocking Sparhawk intermittently throughout their performance. I can't think of many places more painful to get shocked than on the lips, but he was able to laugh it off, claiming that it's never
happened to him before but "I usually don't sing this well, either."
Low has never been an especially easy band to listen to. Their combination of slow tempos, heavy themes, and powerfully introspective lyrics makes every listen of every album an emotionally draining experience in itself. Set opener "Breaker," a crowd favorite from 2007's Drums and Guns started with the telltale loop from the band's rarely but tastefully used drum machine, followed by Sparhawk's wail: "Our bodies break; and the blood just spills and spills"- an attention-grabbing lyric if I've ever heard one. Then suddenly, just before beginning his droning, frustrated spasm of a guitar solo, Sparhawk jumps back from the mic, cursing and grimacing from the pain. Another shock.
What stands out is the correlation between this physical pain that burdened Sparhawk throughout the set, and his admittedly better-than-average performance. It's clear that his lyrics come from a painful lace, but is it possible that the electrical shocks received throughout the show served as a kind of subconscious reminder? Did these shocks create a disjointed and misplaced connection between the suffering in his mouth and the inspirational suffering in his past, or did they just serve as an outright challenge to perform well, over which he flourished? In either case, flourish is exactly what Sparhawk and the band as a whole did. In a set comprised mostly of new songs from their upcoming LP C'mon, including standout tracks "Witches" and "Especially Me," Low carried the emotional weight of their studio recordings right onto the stage.
Sparhawk was also noticeably fidgety during the show, constantly shrugging and adjusting the guitar strap on his shoulders, as well as switching his facial expressions from a smile to a blank stare to a Johnny Cash snarl. He blamed all this on the electric shocks, but honestly, I'm not sure I believe him. I'm certain that it was painful and distracting, but these uncomfortable motions looked too fitting for an intimate performance by a band like Low. The twitches and spasms of Sparhawk reminded me
less of a shock victim than of a man with guilty conscience trying in vain to explain himself to God. Maybe he was telling us the truth, but maybe the brutal honesty thatcomes from playing these personal songs in front of strangers is the real source of pain.
—Kent Rausch is a journalist living in Brooklyn, NY.
Bros Blow Away Crowds at VICE Party
With three quarters of the stage covered in amps to blow the crowds ears out, brothers Jake Orrall and Jamin Orrall, also known as *Jeff the Brotherhood*, set up their drums and guitar on the edge, as physically close to the audience as possible. Smoke rose from the floor and red light illuminated guitarist and singer Jake Orrall's often-mischievous smile. Jumping into the crowd and effortlessly plucking at his three-string guitar, the whole room was drenched in raw, grungy, intoxicating rock. Someone belted out "Real music! This is real music!" With minimal instruments, Jeff the Brotherhood produces maximum sound. A cross between psychedelic rock, fuzz, and power pop, listeners are transported to a dark basement where the brothers reside in Nashville full of empty beer cans and junk food. Jeff the Brotherhood's live show is a literal attack on the senses. The music and brothers invade your space, aggressively pushing spasmodic guitar and solid, dense drumming into every orifice of your body, shaking you to the core. They're not sorry either. They urge you to come closer to the stage. Jake throws his body on top of the crowd and encourages grown men to dance in cages for which he will reward with an air kiss. A maddening whirlwind mix of slam-dancing and moshing formed in the middle of the crowd while surrounding audiences caved in to jumping up and down. Towards the end of the show, Jamin threw 7-Inches of their album into the crowd as a token of appreciation for being such an excited audience. Jake then assured the crowd that the final song to be played was a rarity: they only played it when they had "really rad shows." With Jake walking through the crowd for the finale, the fire was at an all time high for these two brothers who thrusted their entire beings—musically and physically into this first-rate performance that was for many what was ultimately the most fun had at SXSW.
—Sonja Lopez is a writer and aspiring DJ in Baltimore, MD.
Grown-Up Spring Break Vol. Two: Cloud Nothings, Exray's, and Toro Y Moi
Yesterday at Red Seven in downtown Austin, I realized that I had made a mistake. The Cloud Nothings and Wild Nothing are two different bands. My first thought was "wow, they sound really different live," but a few songs into the pop-punks' set, my mix-up became apparent. This was pretty disappointing, especially considering that Mount Kimbie had just cancelled their set at the Mohawk (apparently member Kai Campos had a conflict and couldn't make it in time), which I'd been seriously anticipating.
That's not to say that the Cloud Nothings didn't play well—they did. The issue is more that the music they played so well is a fairly generic brand of pop-punk. They did everything right in their performance of catchy songs complete with mild attitude and plenty of volume, but the X's on their hands matched all too well with the high-school garage rock they were putting out.
Exray's set of predictable indie rock would have been much more tolerable if the drummer's setup didn't consist solely of one sampler on a stand. I'm a big fan of samplers, but he failed to branch out at all, using a conventional kit setting for every song and basically wasting an opportunity to contribute in an interesting way. At that point, it'd be a better idea to just invest in a set of real drums and stop trying for a nifty gimmick. Of course at the time I was also struggling through a new disgusting flavor of Sparks that they gave out at the door (iced tea), so that didn't help my mood either.
But I finished that wretched drink, and after being absolutely blown away by experimental pop group Braids, Toro Y Moi began. Pulling in a large crowd of surprisingly young kids, it was interesting to think of how excited they all were for a revival of the '80s electro-pop that their parents were probably listening to at the same age. This fairly quick cycle of musical taste gives credence to the quality that songwriter Chazwick Bundick (and the other big chillwave artists) displays in his music, as the young fans fail to reject it despite the presence of Frankie Goes to Hollywood and Tears for Fears records in their parents' collections.
For his debut album, Causers of This, Bundick used no live instrumentation, recording the entire album electronically. But on Underneath the Pine, his latest release, he switched to a live band both in the studio and his tour in support of it, a transition that works surprisingly well. Besides an unfortunately muddy mix coming through the P.A., the energy of a four-piece live band really brings the tracks alive. Starting with lead single "New Beat" from Underneath the Pine, Toro Y Moi ran through a half-hour set of mostly new material with a powerful enthusiasm that isn't too in-your-face, and had all those youngsters doing their little shuffle dances to the last note.
—Kent Rausch is a journalist living in Brooklyn, NY.
At the Parish on March 17, tUnE-YaRdS (Merrill Garbus) performed with her usual array of instruments—a ukulele, a set of drums, and a loop pedal. However, for this special show a tenor and alto sax player, bassist and an additional drummer joined her for an exposition of the musicians' many talents. In the past few years, Garbus has received plenty of praise for her eccentric sound characterized by styled accents of African music, R&B and folk, which ultimately cannot be confined by genres. Seeing Tune-Yards live is a definite treat for fans of BiRd-BrAiNs, her self-produced album recorded using a voice recorder and free mixing software. The recordings themselves are so raw that they seem just a breath away from a live performance. But with Garbus live on stage, the tales and testimonies that live within these songs pulsate. Naturally uninhibited, one feels as if Garbus has no idea how exposed and heartfelt her performance feels to watch. Every song seems like a sudden revelation coming to Garbus, exploding out of her mouth, as she belts out words that lie on the perimeters of slam poetry. With "Gangsta", tUnE-YaRdS, goes wild on her drum set, unfurling the bold beat to meet her cautionary lyrics: "Ain't never move to my hood/ cause danger is crawling out the wood." The live horn section cries out sirens in unison. Garbus can keep up with their tone—her loud screech is accompanied by twinkling eyes. Garbus exudes an undeniable warmth and range of emotion through her music. She can inject humor into a song at the drop of a hat, through a silly voice or fun phrase, after expressions of vulnerability. On a new track "Bizness", a beat pours out of the speakers sounding like two metal trashcan lids banged together in an African village. Interludes of a cappella involve Garbus repeating "What's the business, yeah/ Don't take my life away". Garbus has an endless amount of gusto within her to keep an entire crowd thrilled. Although her work is considered heavily experimental, its element of sheer genius grabs every listener.

—Sonja Lopez is a writer and aspiring DJ in Baltimore, MD.
Grown-Up Spring Break Volume One: TV Torso and No Age, 3/13/11
Free live music. Welcome to South by Southwest. Today, two days before music is scheduled to officially begin, I was awakened to the news that No Age would be playing a free show. I love No Age. And so, at 6 o'clock, after we had sufficiently recovered from our first night in town, we walked into downtown Austin. To start off the night, we stood in line (seemed like the right thing to do at the time). About an hour later, we were welcomed whole-heartedly into the multi-leveled arms of The Mohawk, and SXSW (at least for me) began.
TV Torso, a group of Austin natives, started the night with feeling. I expect to see plenty of bands I don't know, but damn if I thought they'd impress me like TV Torso did. The aspect that impressed me the most was just how comfortable they all looked on stage. The drummer Jordan Johns had just the right amount of intensity that he was supposed to have. Ben Maddox, the lead guitarist, had on a perfect "bored rockstar" face. And there was the bassist James Rhea, who looked mildly awkward but still totally into the music. That being said, TV Torso was a band that pulled its energy out of the frontman, Matt Oliver, who led the group through a short but powerful set of songs that I hope to hear again soon.
And then, after strong sets from Thee Oh Sees and Mr. Heavenly, No Age began. For No Age, we thank the ladies. Not only was the standout single from Everything in Between, "Fever Dreaming," dedicated to the girls who apparently let guitarist Randy Randall cut in line for the bathroom before the set began, but it was an all female mosh-pit in the center of the crowd that inspired everyone else to finally start moving for the last few songs.
The guys onstage were predictably powerful, with singer/drummer Dean Spunt wailing away on his impressively simple three piece drum kit. The size of his compressed little setup allows him to sit next to the stage, almost at eye level with the crowd, giving the experience an intimacy that's a pre-requisite for a good punk show. And with Randall next to him shredding his quick powerful chords out of no less than three individually mic'd amps, I'm glad my ears have a few days to stop ringing so that I'll actually be able to hear bands later in the week.
"Life Prowler," the opening track from Everything in Between in its heavier live rendition served as the perfect buildup-style intro for the set, as the band (including touring keyboardist/sampler William Kai Strangeland Menchaca, who seemed intentionally dressed as non-punk as possible) brought the energy up to a critical level that barely dipped throughout the show. Climbing to the top of the tower of P.A. speakers for crowd favorite "Shred and Transcend" was just one of the memorable examples of the enormous stage presence combined with precision and speed that this small but powerful group evoked. All in all, the night turned into a great starting point for the week.
—Kent Rausch is a journalist living in Brooklyn, NY.
Thee Oh Sees and Mister Heavenly
Sandwiched between Austin natives TV Torso, and Los Angeles punkers No Age, Stumbleupon's showcase at the Mohawk lounge presented two bands that couldn't have been more different in their scope and ambition. First up was San Francisco natives, Thee Oh Sees: the newest vehicle for the heavily tattooed tornado that is frontman John Dwyer. Dwyer clearly has a vision for his band—a vision that involves taking 60's jangle-pop and turning up the volume until the knob breaks off his vintage amp. After a comically short introduction, the band ripped into "Enemy Destruct" off their well-received 2009 album Help, setting a breakneck tempo that would not slow for the rest of their 30 minute set. Thee Oh Sees penchant for lo-fi roar tends to be a hit-or-miss affair when it comes to the studio, but live their songs rattle and shake so rigorously, it's hard to keep from grinning and shimmying along with the band. Dwyer screamed, spun and spit his way through the band's setlist, finally closing with a ten-minute noise jam that was as transfixing as it was grooving.
Next up was Mister Heavenly, the recently formed indie supergroup who may be know to some as "that band Michael Cera plays bass in." Indeed, Scott Pilgrim himself was there in all his nerdy glory, along with Man Man's Honus Honus, Modest Mouse drummer Joe Plummer, and Islands/Unicorns' guitarist Nick Thorburn. It's difficult to get a finger on Mister Heavenly's goals as a band, particularly because the main story both my fellow reporter and I took away from their set had to do with the plethora of iPhones used to take photos of Cera's awkward shoulder dancing. I'd like to say Mister Heavenly's music outweighs the collective celebrity of their members, but unfortunately the names remain the biggest selling point of the band. The music itself is tinged with Man Man's sea shanty swagger, but Plummer's lock-tight drumming is really the only thing keeping the band's music from being totally defined as more generic indie rock fodder for Pandora's "alternative" station. It'll be curious to see how long Mister Heavenly stays together, what with its members all taking breaks from (let's be honest) much more interesting day jobs. Maybe with some serious time the band could discover and settle into a more unique and interesting sound, for now though, the main draw for their live set is having the bizarre experience of watching Michael Cera grin as he looks across the stage at three of indie rock's biggest names.
-Sean Twigg is a journalist currently living in Brooklyn, NY
London-based band Yuck took the stage on March 18 for the VICE Magazine showcase. The band has received considerable buzz after their debut album was released this past February. This new guitar band, whose members include Daniel Bloomberg and Max Bloom, enjoyed short-lived acclaim and fame with their now non-existent band, Cajun Dance Party. Yuck has excited both indie and mainstream critics. The Kiss and Fly venue seemed perfect for the band who were clad in pale denim, consistent with the '90s attitude for which they are recognized. On rhythm guitar and vocals, Daniel Bloomberg stared placidly into the crowd of screaming fans, seeming unaffected. While performing, the entire band had a mature level of focus and composure for such young people achieving mass attention in a short span of time. Picking up on
the band's mood, the audience became calm. The crowd wasn't wild or full of yelling, save a few times "Yuck yeah!" was hollered from the back of the room. Heavy reverb, and leveling bass provided for a perfect soundtrack shoe gazing sessions. Yuck suffered a few technical difficulties during the set but persevered throughout with skill. Halfway through the set, there seemed to be discouragement among the band, however they pushed their way through "Holing Out", and "The Wall" without compromising sprawling guitars, chaotic drumming and an especially skilled use of the wah-pedal. It is
clear that Yuck doesn't have much experience on stage, thus resulting in what some may consider indifference on their part. Their performance style as a band has room to grow. However, at the turbo speed track they are on musically, it shouldn't be difficult for this band to acquire a level of comfort on stage. It may be enjoyable for some to watch this young new band develop their persona on stage, after all, SXSW is an opportunity to see the beginnings of something that grows greater over time.
—Sonja Lopez is a writer and aspiring DJ in Baltimore, MD.
Ariel Pink's Haunted Graffiti has a mixed reputation for live shows. The audience at Kiss and Fly for the VICE Magazine showcase anxiously stared at the band during a sound check that seemed longer than usual. Hearing throughout the crowd the show would either be "a complete train wreck" or "pure genius" put no one at ease.
Throughout sound check, Ariel nervously marched across the stage looking unaware of what to do with himself. Drummer Aaaron Sperske wore a fluffy white hat that Ariel motioned for him to remove. Shortly after, the drummer jokingly placed the hat on Ariel, who outraged, threw it into the crowd. Everyone stood silent. Suddenly, the band broke out into song. Wistful melodies were mixed with acid-washed guitar and high-pitched psychotic whistling. Ariel launched into song, swaying lazily back and forth, powering through the song but appearing disinterested. The wah-wah of guitars and looping synthesizers kept the crowd bopping up and down to funky beats. With Ariel's eyes hidden under sunglasses, it was difficult to know where he was going next. Without warning, he broke out into a low-pitched "na, na, na" and the crowd starting screaming. With this, he began "Round and Round", a favorite among bloggers internationally. Surreal rhythms sound like they should be ascending the stairs of a sinister nightclub only to plummet down into glittery disco melodies. A phone rings and Ariel answers "Hello?" No one is there. Previously recorded in a bedroom, Ariel's latest album, Before Today lends maturity to the sound, in and out of the studio. Even if Ariel isn't always coherent, the melodies are lucidly compressed resulting in super dance music. The
crowd was lucky enough to witness a fantastic show. Whatever Ariel Pink is feeling at the time is going to come out; there is no hiding. Seeing Ariel Pink's Haunted Grafitti may be taking a gamble, but when it's good, it's like winning the lottery.
—Sonja Lopez is a writer and aspiring DJ in Baltimore, MD.
Breaking the mold of indie rock, folk, and hip-hop showcases at SXSW, NPR presented Mali performer Khaira Arby as part of their day showcase on St. Patrick's Day at the Parish. The darkened room, lit by artificial candlelight and stuffy from the packed crowd, also hosted Brooklyn favorites, the tUnE-yArDs2, Wild Flag featuring NPR alum Carrie Brownstein, indie rockers The Antlers, and a solo performance by Colin Stetson of Arcade Fire that included playing an enormous bass sax and singing simultaneously. Each performance is available online at NPR.org.
Arby stood out to me, because I didn't recognize her name at all. While her band set up the equipment onstage, I searched for articles about her on my phone. Results included phrases such as "queen of Malian desert soul," "world-music legend," and "first North American show in 20 years" (that show actually happened last Fall). Arby didn't disappoint. She took to the stage in a royal blue ensemble complete with a turban and commanded the audience's attention. Her fast-paced, quick-tongued songs, written in four indigenous languages of the deserts near Timbuktu, were un-interpretable in the crowd I was in, but we could sort of get the message by watching her gestures. She thrusted her fists in the air and shook her finger and head, as she swayed back and forth to the rhythm of the song. She was clearly telling us something that we should definitely be looking up later. As it turns out, Arby is a huge advocate of women's rights in her home country with songs like "Waidio," which demands that women should be able to pursue their own happiness. Arby's backstory includes getting past two men in her life (her father and her first husband) to follow her dream of singing.
Arby's robust, unwavering voice amplified the African beat inspired blues songs from her new album "Timbuktu Tarab," and her strong stage presence mixed with the excited smiles of her band quickly charmed the crowd. The new infusion of world-music into the indie scene opens a new door to Austinites and global acts, and NPR is spotlighting the unique artists from around the world.
—Erin Hawkins is a writer and BOMB intern in Brooklyn, NY.
PLAYLIST: When You're Tired of the Typical Indie Reverb
Givers – Up Up Up
The Jezabels – The Man is Dead
Foster the People – Pumped Up Kicks
Voxhaul Broadcast – Why Not?
Raphael Saadiq – 100 Yard Dash
Owen Pallett – Lewis Takes Off His Shirt
Menomena – TAOS
White Denim – Regina Holding Hands
JEFF the Brotherhood – Heavy Damage
Yuck – The Wall
Ariel Pink's Haunted Graffiti – Round and Round
Screaming Females – Wild
The Suzan – Come Come
—This playlist was created by Jennifer Fife, an NYU Master's candidate in Music Business. Follow her on Twitter @JWFife.
Austinist Day Party: Givers, Jezabels
The Mohawk Bar & Venue hosted the The Austinist day party featuring an indoor and outdoor stage allowing audiences the experience of
simultaneous energetic and low[er]-key performances. After Mount Kimbie bailed at the last minute, Twin Shadow took the outdoor stage for a short, tight, and rather serious set. "Short, tight, and rather serious" seemed to be the theme for the day. Though the Holidays, Royal Bangs and the Jezabels were all impressive performers, they were without the enthusiasm for which an oversaturated festival like this calls. Also, many of the details of their performance were lost to the intensity of the overall volume. Nevertheless, these talented acts have much to offer—especially the Jezabels, who have a powerful collection of songs and put on an intense, yet vulnerable, and stylish performance.
Louisiana-natives Givers were absolutely the highlight and should be
sought out by festival-goers. By the time they were ready to start their set, the stage was packed with equipment and instruments: keyboards, drums, flute, ukulele, guitars, and synths. It seemed unnecessary for such a sort set, not to mention the ultimate fact that the difference between each instrument's timbre was lost beneath the booming kick drum. Did I mention it was loud? The audience was blown away by both the volume and the energy of the band. Drumsticks shattered and flew into the audience. Band members jumped and danced energetically throughout the set. Their set was exactly the kind of thing that will catch the attention of any SXSW concert-goer. The neo-folk music is simple but cleverly arranged. Beats change and songs stop; the pace slows and before start up again. Their sound, especially their screaming harmonies, seem to refer to Dirty Projectors. I look forward to seeing more from this ban