Discover MFA Programs in Art and Writing
The image of a lone tree in a desolate landscape, which I saw in a printed photograph, has become a recurring motif in my work, including my recent exhibition 2008 / 2009 < 2009 / 2010 at Sue Scott Gallery, where the image in different forms populated the walls and floors of the installation. Here I have transposed the image and interpreted it again in multiple ways by using grid-based drawing with a pen and stylus pad in Photoshop, a digital method that allows me to retain an important aspect of my work, the mark of my hand, in each of the cells in the drawing. The text in the centerfold is the first song of the libretto for a new cantata by Paul David Young (composed by Raymond J. Lustig), which will be performed by the Metropolis Ensemble in New York in their 2010–11 season. I often have words swimming around 3-D in my head while I'm working and I incorporate them into my art. The parallel of Paul's text to this piece is an example of the temporary coalescing of ideas that is central to the fluid artmaking process.
—Franklin Evans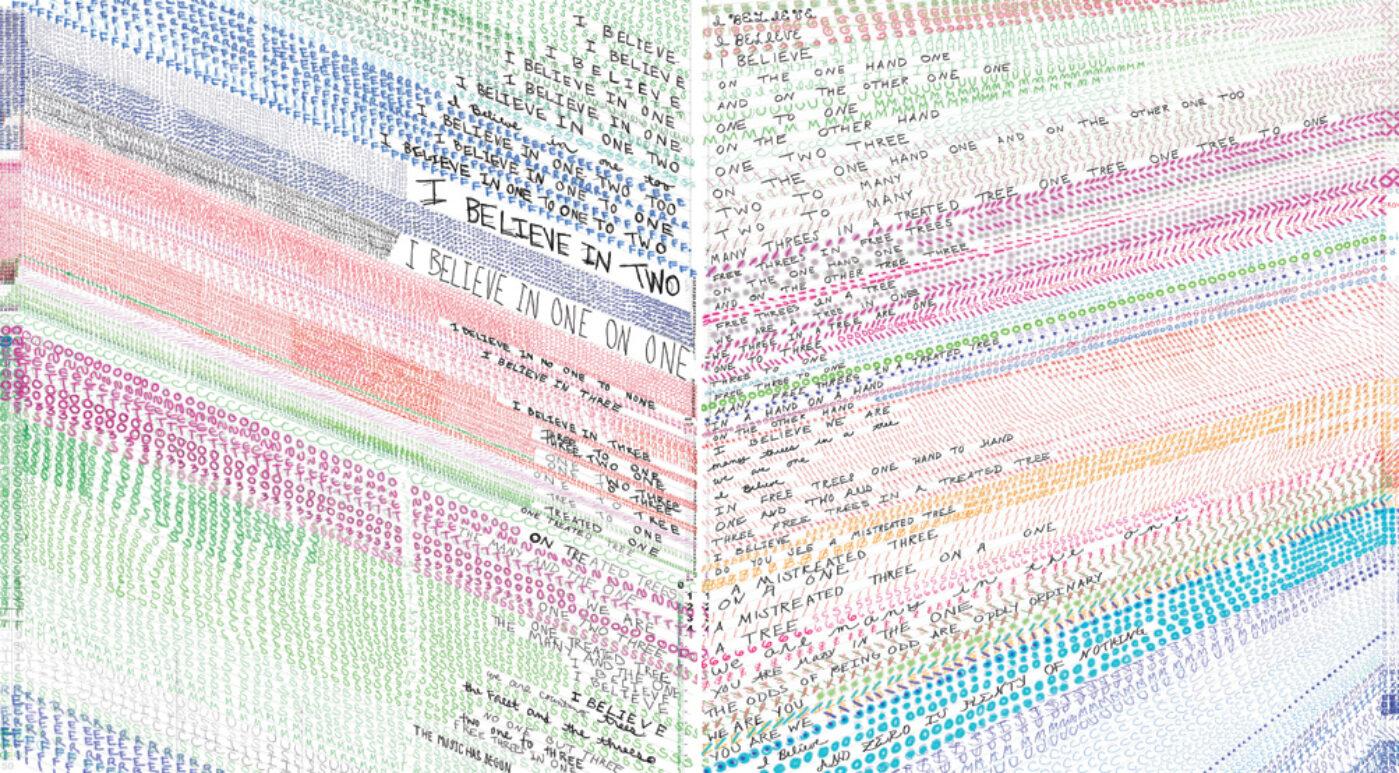 Originally published in
Featuring interviews with Guy Ben-Ner, T.J Wilcox and Anne Collier, Sam Lipsyte and Christopher Sorrentino, Carlos Reygadas, Patricia Clarkson and Howard Altmann, David Sylvian and Keith Rowe, Edgar Arceneaux and Charles Gaines and Rick Lowe, Charles Bernstein.