Discover MFA Programs in Art and Writing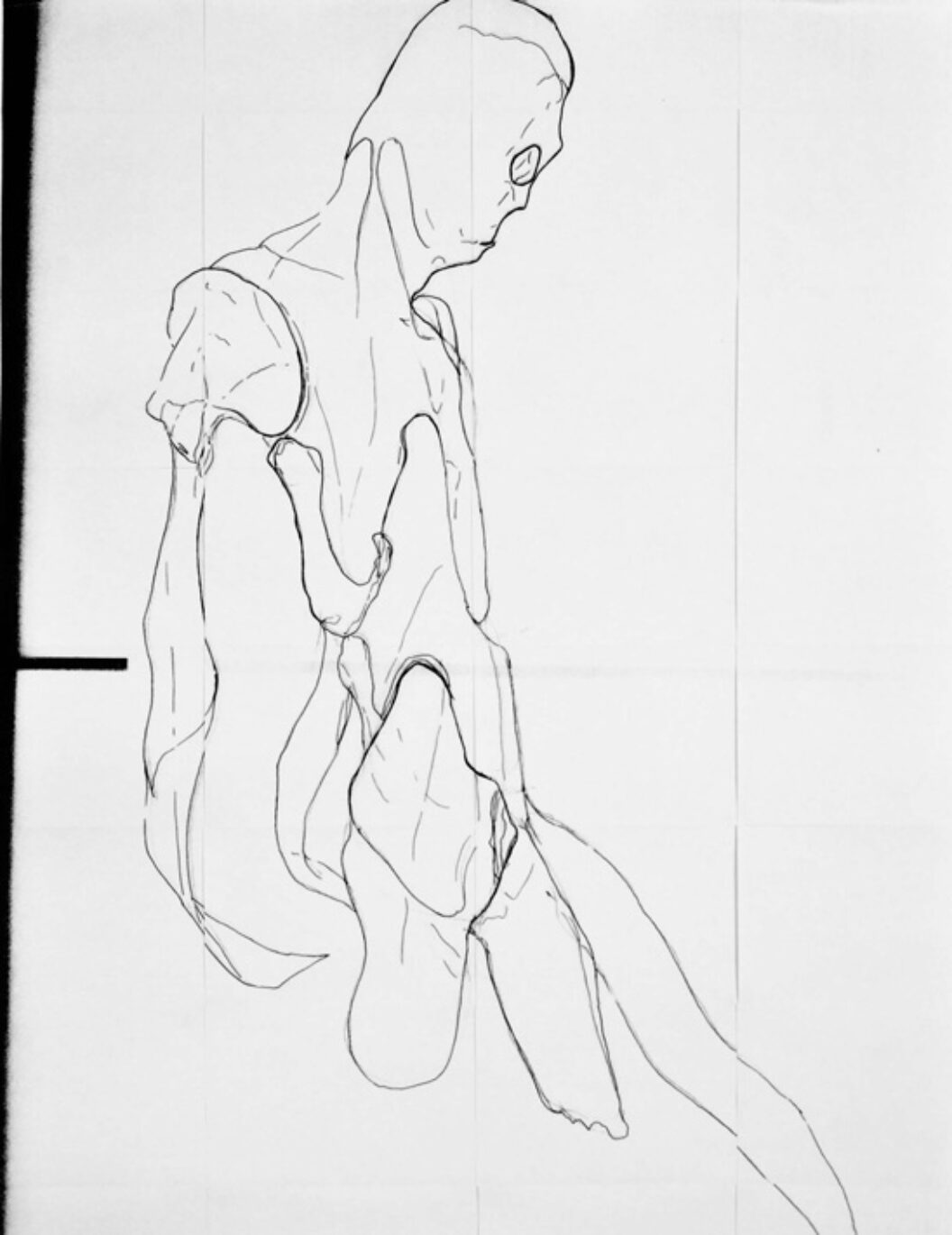 The very activity of drawing requires you to find your bearings—at least that's how I see it. This is how the Drama Projections drawings got started: I wanted to stop doing the usual and learn to draw differently. The way I relate to the Drama Projections is quite strange … I'm not sure how to explain it. I do them in an in-between state in which I'm semiconscious, spaced-out, and concentrated all at the same time. And there are no insights beyond the act of drawing itself. I know it sounds very suspicious and I'm the first to doubt the process, but it works. I do each one somewhat blindly. All of these strange figures started popping up; they were much more intricate and had more depth than the drawings I had been doing. This series of portraits is of people in Stuttgart, Germany. All were done while I was a visiting artist at the Künstlerhaus Stuttgart, inverting the overdetermined colonial practice of mapping populations and races. While I was there I took to the streets as a portraitist, not of how people looked, but of how I perceived them while drawing in a trance. Afterward, I photocopied, enlarged, and tiled the individual sheets of paper to create life-size works. What I want to address are issues of projection, narrative, representation, and individual expression, all of which are very tied to the medium of drawing. Maybe these works are my attempt to connect to the irrational from my own position, like a sort of carnivalesque art moment. In a way I'm trying to perform the role of the crazy artist. The process of making the drawings is a performance and the drawings themselves reflect that.
—Cristóbal Lehyt
Compiled from conversations between the artist and Sabeth Buchmann and Javier Téllez for the catalogue Cristóbal Lehyt: Dramaprojektion that accompanies Lehyt's recent show of the same name at the Künstlerhaus Stuttgart.
Originally published in
Featuring interviews with Adam Bartos and A.M. Homes, Jacqueline Humphries, Tod Williams and Billie Tsien, Andrei Codrescu, Mary Gaitskill, Matthew Buckingham, and Pauline Oliveros.