BOMB Retrospective: Pauline Oliveros by IONE​
IONE is Pauline Oliveros's partner and collaborator of thirty-two years. Oliveros passed away in November 2016, but her powerful presence has left a lasting mark on experimental and electronic music globally. The following is IONE's intuited conversation with the late Oliveros and a curated playlist expressive of her legacy.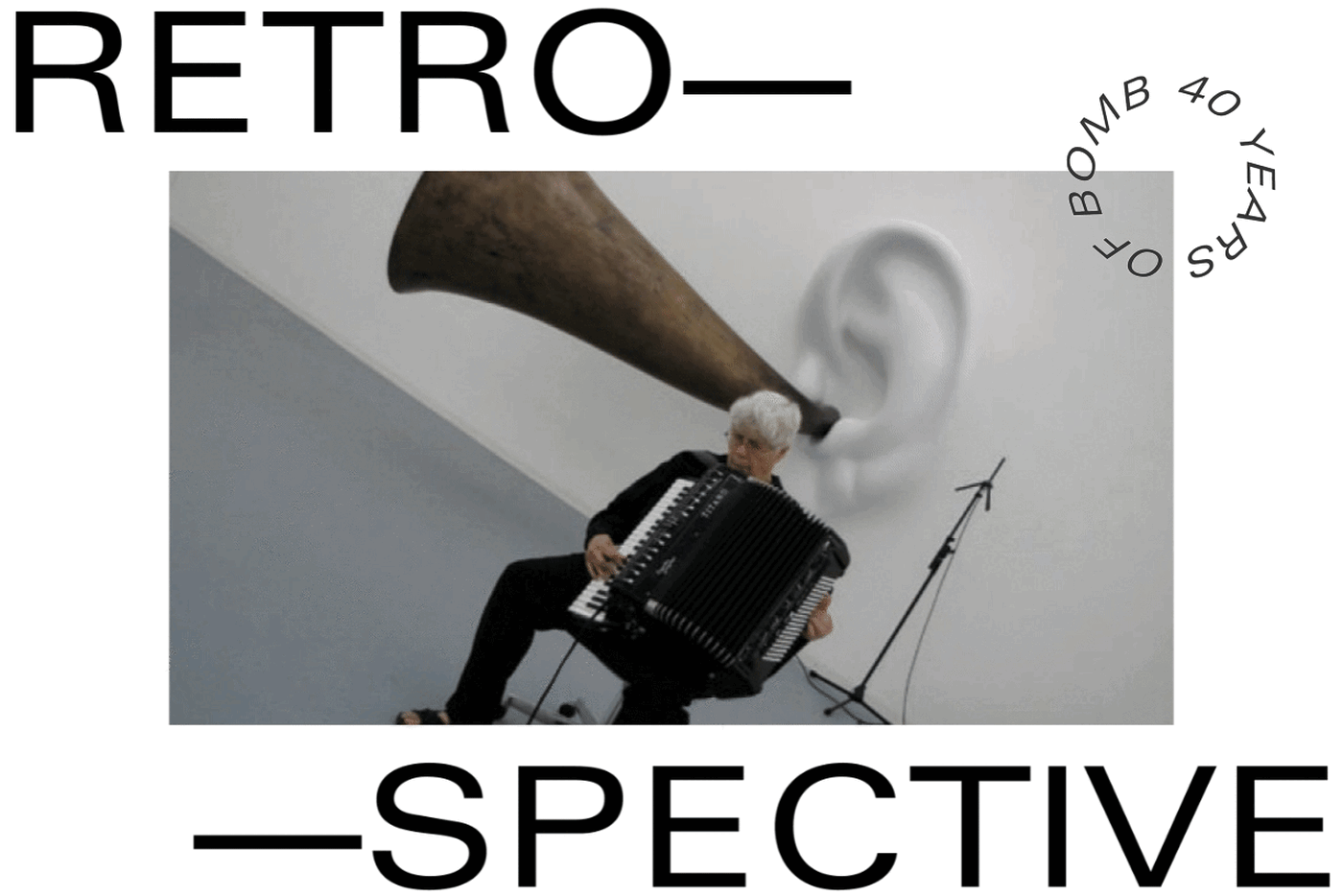 Many of Pauline's early compositions include a call for using extrasensory perception: expanding the linear mind in order to intuit the sounds of other players. Many instructions also call for listening internally to one's own sounds before they surface.
Pauline and I developed a related process over our three decades of marriage and creative partnering. Both during performances together and in explorations at home, her sounds and my words have come forth in open improvisations.
—IONE
LISTENING FOR PAULINE
IONEPauline, I'm realizing that this piece relates to your early extrasensory investigations. I'm tuning in, Listening Deeply, expressing what I hear.
You used to take notes when we did this in our living room—first in notebooks; then as technology advanced you'd bring your laptop in. I loved that.
Pauline Oliveros Don't need a laptop now! They're obsolete anyway. (laughter)
IONEI'm considering your legacy. Improvisation, Telepresence, ESP transmissions, Sonic Meditations—so much of what you pioneered is becoming commonplace. Old friends Claire Chase, Levy Lorenzo, Ross Karre, the International Contemporary Ensemble, and Michael Century are exploring your Expanded Instrument System (EIS). Henry Lowengard is advancing the Adaptive Use Musical Instrument project (AUMI). Avatar Orchestra Metaverse is continuing in Second Life. The Center for Deep Listening® at Rensselaer Polytechnic Institute is flourishing. Deep Listening Plaza is dedicated to you in your hometown. Wow!
PO Wonderful! And I'm still listening! But I've never been that into "legacy" per se.
IONEI know what you mean. I ran across this quote of yours recently:
In order for us to survive, there has to be creative action, creative expression at every level of society without exception. This feeling that one gets from realizing and expressing something of the spirit is missing. It's not available to everyone, and it needs to be. This is what is the passion of my life and why I keep doing what I'm doing. I think it's essential to go on.Pauline Oliveros, "Cues," The Musical Quarterly, Autumn, 1993, Vol. 77, No. 3 (Autumn, 1993), 373–383 (quote is from 378).
PO That pretty much says it!
IONEIndeed! So your teachings and your work are really a recipe for survival, for thriving for many cultures, countries, over many lifetimes.
PO That's right. Don't forget: the metaverse is listening!
SAMPLES OF PAULINE OLIVEROS'S WORK AND INFLUENCE
curated by IONE
IONE is an author, playwright, director, and improvising text-sound artist. She has taught and performed throughout the world with her creative partner and spouse of thirty-two years, Pauline Oliveros.