BOMB Retrospective: Pedro Reyes Revisits the Classics by Mónica de la Torre​
Celebrating 40 years with curated selections from the archive.

Discover MFA Programs in Art and Writing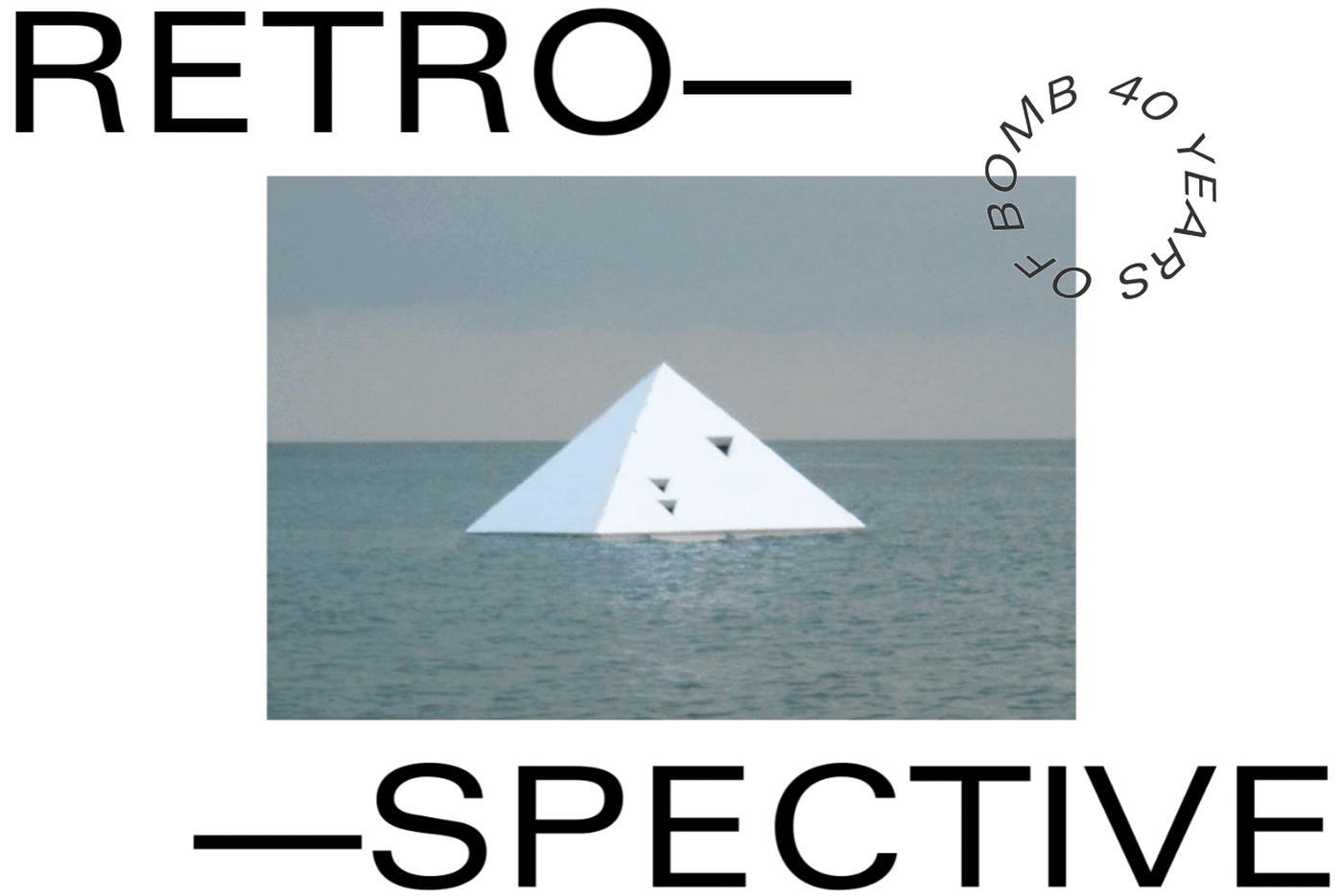 Mónica de la Torre Pedro, querido! It's wild to discover that much of what Tatiana Cuevas wrote in her introduction to her interview with you from 2006 still applies: "Using simple means and casual scenarios, he manages to blend the realms of utopia and function, individual fantasies and collective aspirations, spirituality and pataphysics." I'd never thought of you as a pataphysician, but from one perspective it makes perfect sense. If pataphysics is a spoof of science based on the laws of exceptions and of imaginary solutions, your unique approaches to tackling social problems through art and the activation of the imagination are indeed a form of pataphysics.
Pedro Reyes More than pataphysics, I think I have a stronger relationship with Oulipo in the sense that several of my social-practice projects are potential literature, where content is generated by the participants. For example, a part of the Sanatorium project, originally developed in 2011, consists of a form of therapy where people write confessions or secrets. You write a confession, put it in a bottle, and then, in exchange, you can read someone else's secret. It becomes like a writing machine that produces text continually. Another component of Sanatorium is the Philosophical Casino, which functions like an oracle. Participants come and ask a question. The endless accumulation of questions reveals not what we know but what we don't know. Given that participants have only one shot to ask the right question, the project also reveals the very real curiosity people have for answers.
MT Rereading the interview I was reminded of your rare ability to speak in quotable aphorisms. Take this one, for instance: "Classics are those works that are often quoted, and the more they are quoted, the safer it is to quote them." By your definition, have you produced any classics?
PR I think that to claim to be a classic is an overstatement, but I'm happy to see pieces of mine that continue to be restaged. This is particularly moving when it's a social-practice project; Sanatorium is in its tenth anniversary and still running. It is being restaged at the Museum of Art and Technology in Portugal right now. Palas por pistolas (2007) has been activated over a hundred times.
MT Incredible; I wasn't aware of that. For those who might not know Palas por pistolas, you conceived it originally as a project for the Botanical Garden of Culiacán. The idea was to incentivize people to turn in their guns and have them turned into shovels.
I remember having many conversations with you about useful art, which you mention in the interview and call "art ad usum." Like many others, I could definitely use a visit to Sanatorium now given the pandemic. Tell us about more recent social-practice projects.
PR More recently I've been working on two projects embodying diametrically opposite definitions of sculpture: on one hand, large stone monuments like those in my most recent show at Lisson in New York City, Tlali; and, on the other, the anarcho-technocratic cybermarxist public library Tlacuilo.
MT You've basically made your entire personal library available to the public. It's pretty amazing. This makes me think of another aphorism in the interview: "The idea of utopian architecture alludes to a place that does not exist, or perhaps whose existence is just temporary. I think we need other topias in our bag of references—we need more topias to play with." What other topias have you come up with?
PR Tlacuilo is a bibliotopia.
Pedro Reyes was interviewed by Tatiana Cuevas for BOMB 94 (Winter 2006). Read it here.
Subscribe to the BOMB Retrospective newsletter in which co-founder and Editor-in-Chief Betsy Sussler spotlights the magazine's living legends featured from each of its four decades. Click here to subscribe.
Mónica de la Torre's most recent book is Repetition Nineteen (Nightboat). She co-edited the international volume Women in Concrete Poetry 1959–1979 (Primary Information) and teaches in the Creative Writing MFA program at Brooklyn College. Recent poetry appears on Midst.