Richard J. Goldstein meets sculptor Robert Lobe in the alchemical environment of his work. Watch a video of their July visit, and then head out to see the installation in its fall splendor.

Discover MFA Programs in Art and Writing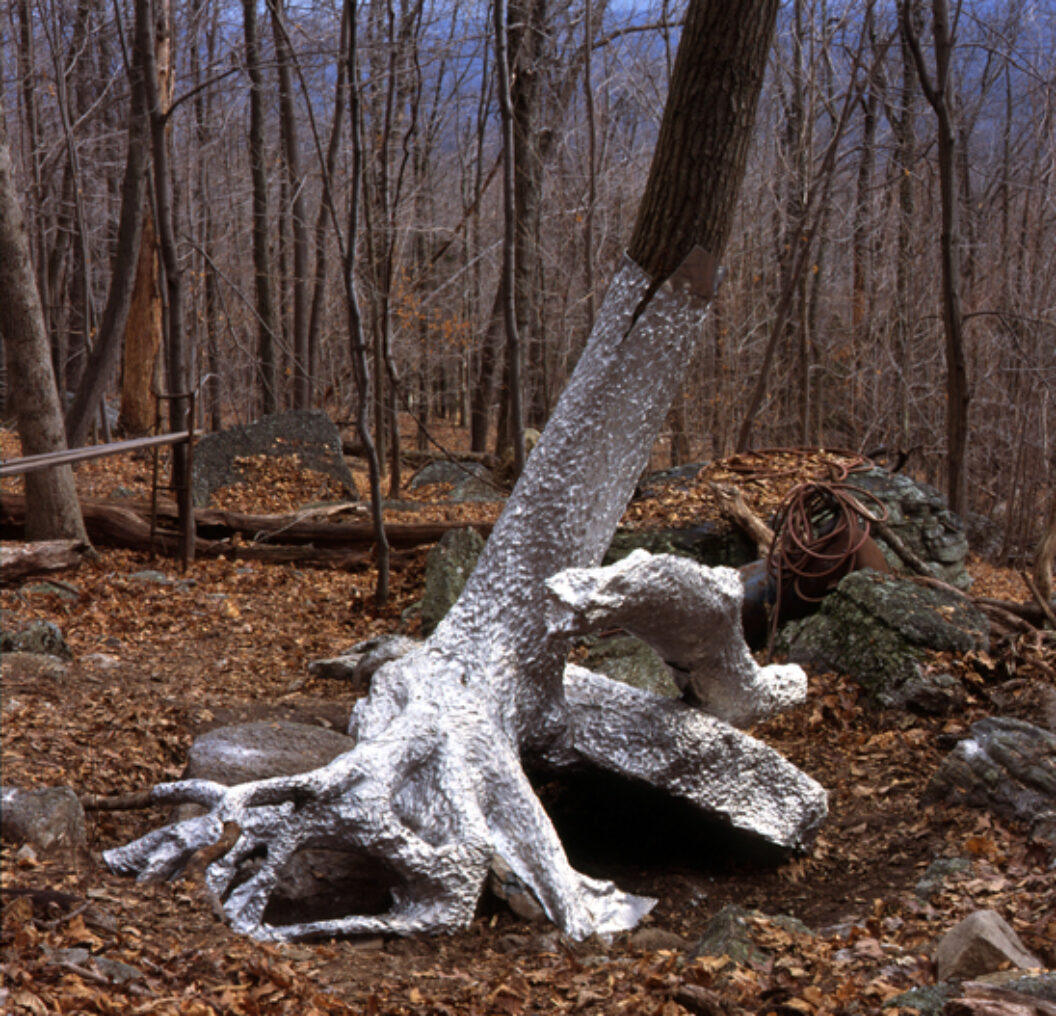 It was an alchemical July to say the least. The heat index reached triple digits in New York the week Robert Lobe and I met in Prospect Park. The heat bore down and transformed the city so much that Lobe's aluminum assemblages of trees installed in the park seemed perfectly natural blazing against the acid green algae carpeting the surface of the steamy boathouse pond.
Traces of nature in the artist's work can be seen taking form in his lyrical minimalist work of the '70s, where tangles of ropes and wires attached to broomstick-like poles allude to trees and brush. His practice became more directly connected to nature and representational when he made the decision to take to the outdoors. You can't get more direct than hauling a pneumatic hammer into the woods to beat sheets of aluminum directly onto rock and tree formations—which is exactly what he does. Lobe then trucks the aluminum forms to the studio to bolt and weld together in new compositions. As edited natural arrangements, the sculptures represent frozen moments on the brink of change. Though the sculptures are solely aluminum, the absent wood and stone of the process are equally important materials and players in the work. In this sense, Lobe sees the sculptures as shells of nature.
Robert Lobe walked me through his installation of three sculptures: Nature's Clock, Invisible Earth, and Antique Jenny are all installed around the Prospect Park boathouse. The installation is up until November and invites a return visit to see the sculptures against the park's fall backdrop.
BOMB on the Scene: Robert Lobe
Richard J. Goldstein is a Brooklyn-based painter and writer.