Richard J. Goldstein and Hannah Kahng interview Armen Ra about his work and his recent performance at the New Museum.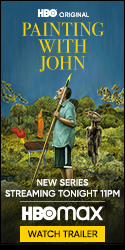 As if playing the ghost of an instrument, a thereminist's role appears to be part musician, part conjurer; though after listening to Armen Ra's playing and point of view, you most likely will believe the latter.
In METAL, his July 9 performance at The New Museum, Armen Ra's theremin recital of five arias will give voice to the premier of his silent slow-motion video piece of sampled Maria Callas footage. The performance attempts to bridge the distance between creative spirits with Ouija board will. By extracting and amplifying the most potent elements of her stage presence, he creates a haunting distillation of the diva.
Divorced from his identity to receive another's, Armen Ra notes that he enters an otherworldly state while performing. In this sense, he opens the possibility for sonic drag. The substitution of the sound of the Theremin for the voice of Callas teeters on the edge of selfless homage and provides new entry into the tradition of drag and gender performance. Consequently, the theremin transcends its eerie science fiction associations for an elegant connection to voice and the music of the spheres.
Bomb On The Inside: On The Scene is a series of videotaped discussions with creative individuals curated and conducted by Hannah Kahng and Richard Goldstein. Video edited by Mitch Moore.