Bomb on the Inside: Unlocking Experience by Turning A Page by David Goodman
Amir Mogharabi created Farimani —an eleven-issue, biannual publication-cum-art project—to showcase collaborations with legendary thinkers in art, theory, and music.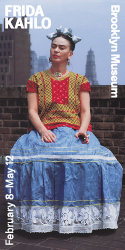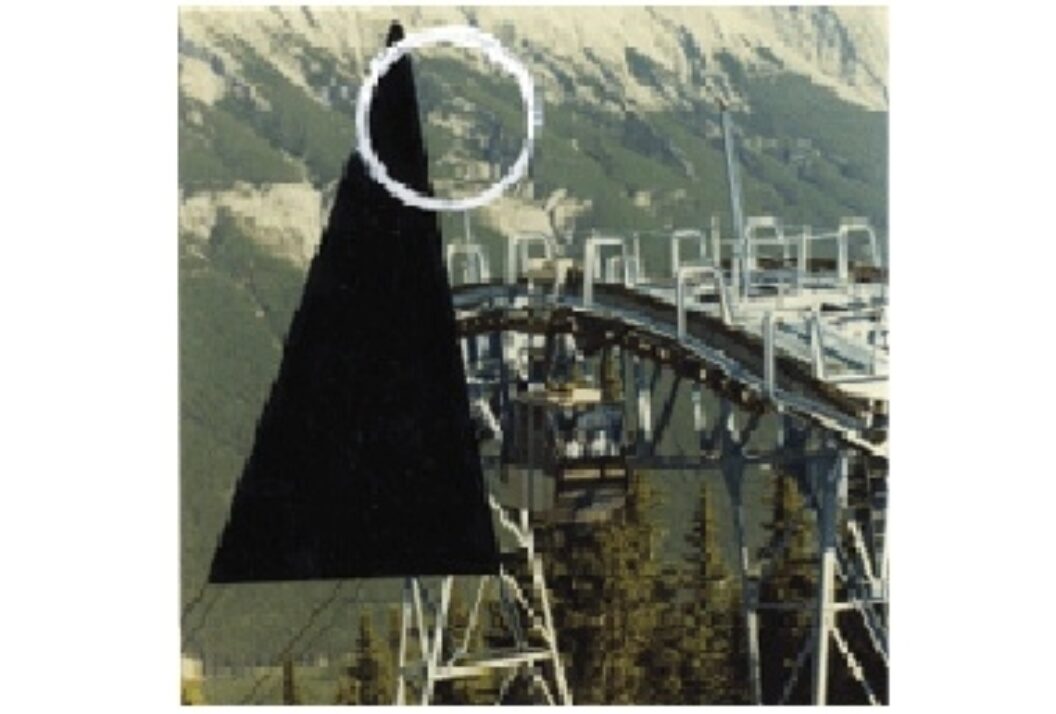 Amir Mogharabi created Farimani —an eleven-issue, biannual publication-cum-art project—to showcase collaborations with legendary thinkers in art, theory, and music. Farimani, an anagram created using Amir's mother's maiden name, presents fifteen artists including Elizabeth Grosz, Fred Frith, Slavoj Zizek, Olafur Eliasson, and Sean Raspet in its premiere issue. With a simple turn of a page, a reader is brought to a heightened state of awareness.
David Goodman I found and became interested in Farimani because I was seeking out new theory and collaborative projects. With the unsettling economic climate spilling over into the art world, I wondered what artists were theorizing about and I thought, How is this unrest stimulating creativity? I read your piece States of Affairs, and I loved the presentation of the poetic text and simple images.
Amir Mogharabi Thanks, man. Those are small paintings on top of photographs. In this piece, I'm using a tripartite structure. The text that goes along with the images is a parody on logic, by introducing poetry into an arbitrary structure that resembles a series of premises. Three premises are presented with a conclusion, but there's absolutely no logical relationship between the statements and paintings, but it's almost impossible to avoid trying to find one between the formal elements.
DG While I read the piece, I let go of building a specific context. I just accepted that the text was poetically including me in a project.
AM It's cool that you decided to "let go" because, inherently, the work deals with our predisposition to language and the traditional semiotic structure. The relationship is similar to the arbitrary nature of a sentence and what it refers to, or a sign and what it's referring to. It's by way of this relationship that language and formal systems are established and experience is organized. If a work causes you to "let go" it has, in a way, succeeded in disrupting such systems, like René Daumal's Le Contre-Ciel.
DG And once I let go, I began to establish myself within the context of what I was experiencing. Why is Farimani only eleven issues?
AM Well, eleven is an odd number that has a specific dividing point. I want the publication to have a distinctive point where it will take a radical turn. Each issue is in the process of becoming another and the issues get larger in relation to the ideas within. I want to be honest and aware of the development of the project and the ideas within the issue because Farimani is about a personal exploration into thought. I am sensitive to and aware of the materiality of the journal. The object needs to be pleasurable. It's made of the softest matte finish paper that I could find to help invoke more interest in the work itself. It's not just a publication, it's an art object. And part of it being an art object is that it confronts the notion that material publications are approaching their obsolescence.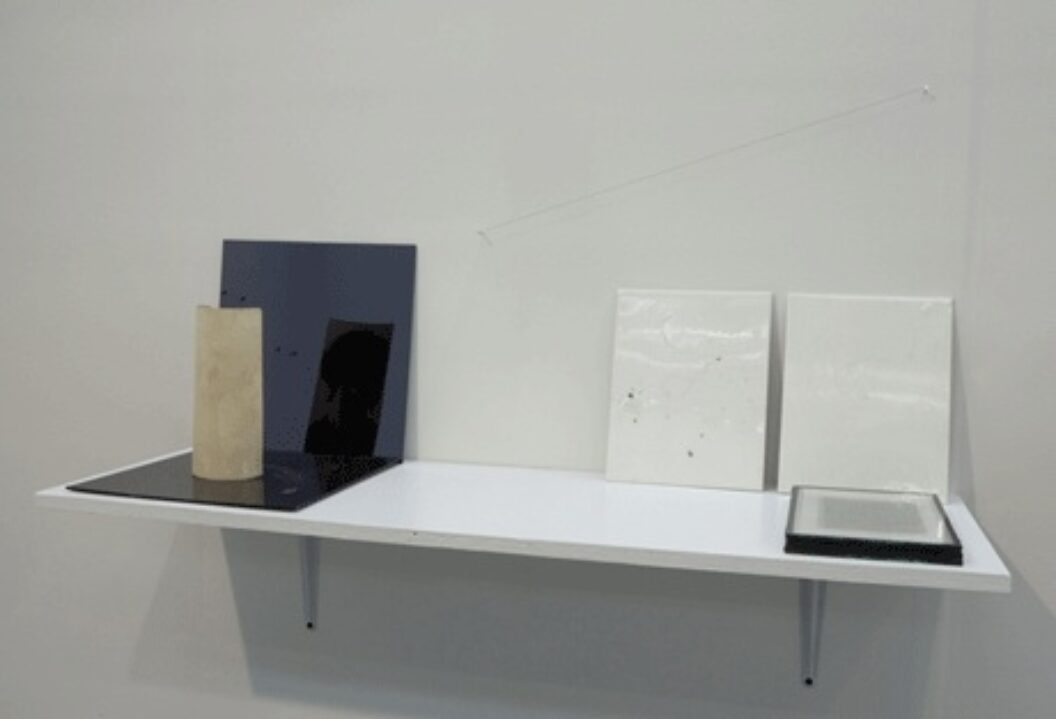 DG That's amazing. You're linking both your desire of an overall aesthetic and creating an entire publication that focuses on the reader's experience.
AM Farimani is also based on three principles. One: the included work should express the interdependency of art, music, and theory. Two: a little more complicated—Farimani is giving its contributors a plot of land, so to speak, an empty space. The work needs to reflect upon the printed page itself, consider its own parameters. Third: contributors can also create a project that is activated outside of the publication, but requires Farimani to make it function. The point is that the journal is to be read and experienced.
For example, in the next issue Vito Acconci is contributing a project where a reader is asked to email an image of their skin. To get Acconci's email address, you must have the issue. So, you send him the image of your personal constellation of pigments, and he uses a complicated algorithm he created to design a tattoo bringing the pigments together. When you get that tattoo you contact him again and he'll send you a design for a domestic space that corresponds to that tattoo, representing the perfect living space for you. If you build that space and you send that image to Vito, he'll design a city for you.
DG So Farimani functions as a key to unlock a larger experience. That's a wild project and Vito has a wild mind.
AM If you want this project to work, you need to have this product. One of the questions that I had as I approached Farimani was, What can a material based publication do to avoid becoming extinct? The problem with text is that it is information and can therefore also be read without a material support. This was an idea Jean-François Lyotard explored extensively in that historical exhibition at Centre Pompidou, Les Immatériaux. My hope is that I'm contributing to reversing the order. I want to work towards a publication that is relevant throughout time, a book that searches for itself.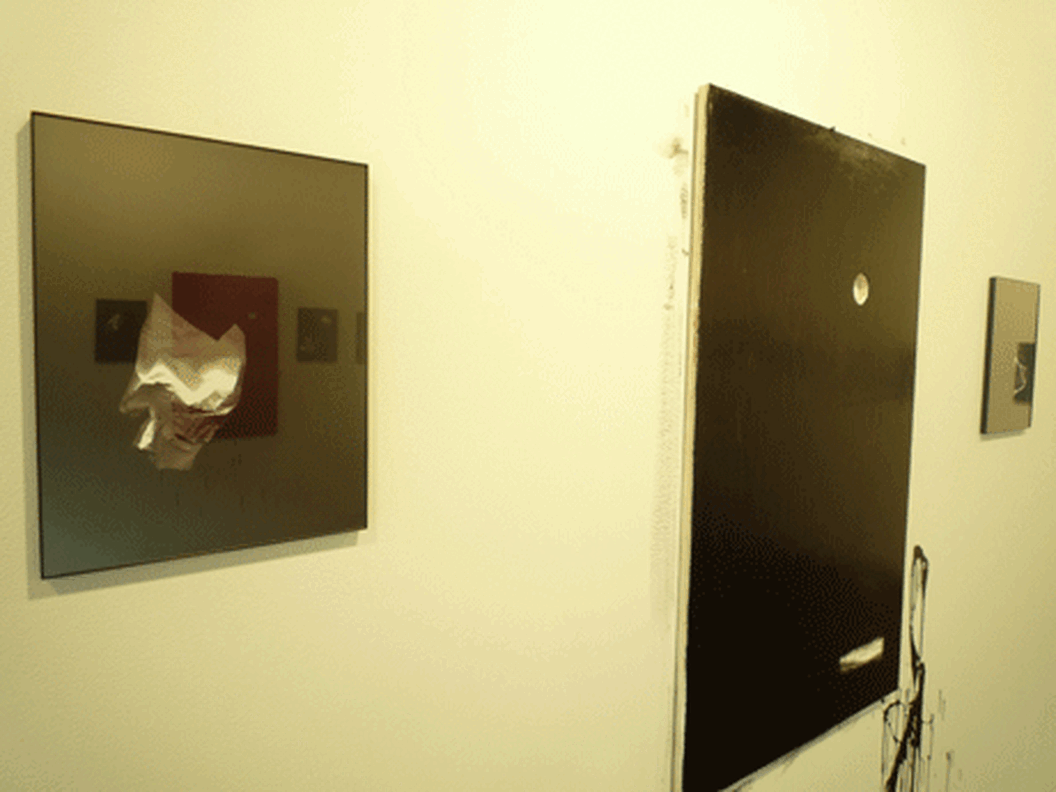 DG What else are you working on?
AM Aside from a series of performances based on my writing, I recently had an exhibition at Daniel Reich Gallery and a presentation at the Armory. Everything in the exhibition was a collaboration between Sean Raspet and myself, so we signed everything together. It was a "proper" collaboration. We were working towards realizing an idea without any specific "work" of ours foregrounding that idea. The exhibition functions by way of a dialogue. There are two elements in each piece. One of the ideas that we were working with was, How do we throw the question of what is at stake back at the viewer, at the collectors, at the people who potentially are buying the work based on how the artists are articulating the work? We mixed this idea with notions of shame, guilt, love, and the gaze, which are all binary relationships that poeticize the same question.
Amir is currently completing the second issue of Farimani, and has recently begun curating at Starr Space, Brooklyn. His most recent performance with Jacob Kassay, was held at Renwick Gallery, NYC.
BOMB On The Inside is a weekly interview series discussing creative thought and vision. This interview was transcribed by David Goodman and edited with the help of Mónica de la Torre (senior editor of BOMB Magazine) and Richard Goldstein.
All Photos Courtesy of Amir Mogharabi