BOMB on the Inside: Trusted Translations by David Goodman
Trina Gordon and Dario Robleto discuss the current exhibition at D'Amelio Terras Gallery where Gordon is the Associate Director.

Discover MFA Programs in Art and Writing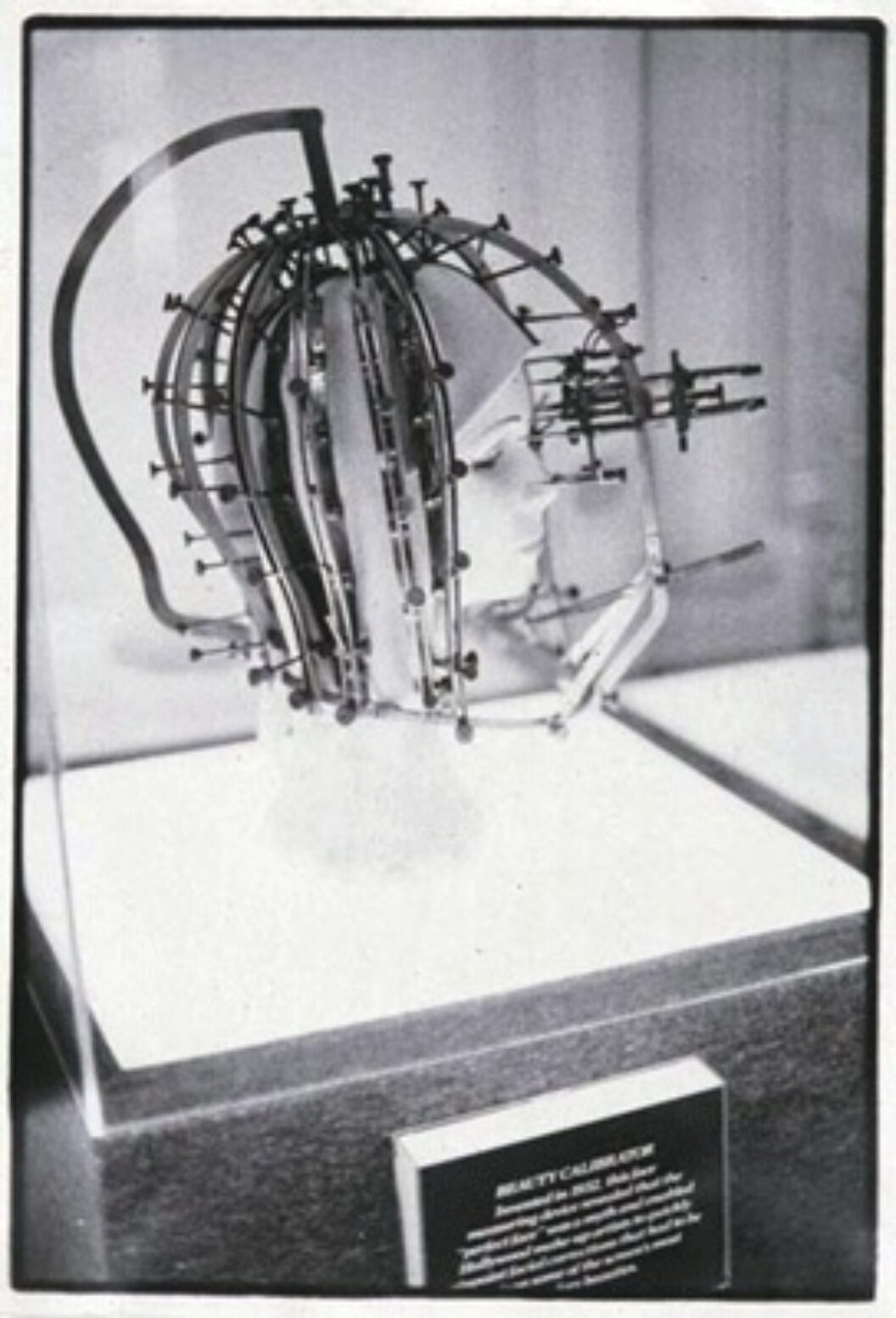 Sometimes finding the reasons why an artwork moves you is impossible. I was completely struck down when I saw Dario Robleto's intimate work in D'Amelio Terras's booth at the 2009 ADAA Park Avenue Armory Show. It spoke to me, and I recently learned more about the trusted translations that Trina Gordon is involved in as the gallery's Associate Director.
David Goodman What is this current exhibition, 1992009 (up until April 25, 2009) about?
Trina Gordon Chris D'Amelio and Lucien Terras (owners of D'Amelio Terras) were interested in looking back at the artwork that was created when the world was faced with a similar economic and political situation as today, and comparing it to the emerging artists in our current roster. I think it's interesting to contrast and correlate artists of the early '90s with today's emerging artists. Like Sara VanDerBeek's photographs in the context of Zoe Leonard's; both are female conceptual photographers from different generations and there are a lot of similarities between them, like their artistic playfulness and their formal photographic technique. Zoe's work from the early '90s is about surveillance and the multiplicity of human interpretation. This image is called the Beauty Calibrator: it shows a device that measures the proportions of the face. These calculations would measure "ideal beauty," but it also looks like an instrument of torture. What's especially interesting in this work is the defined contour of the photograph's edge.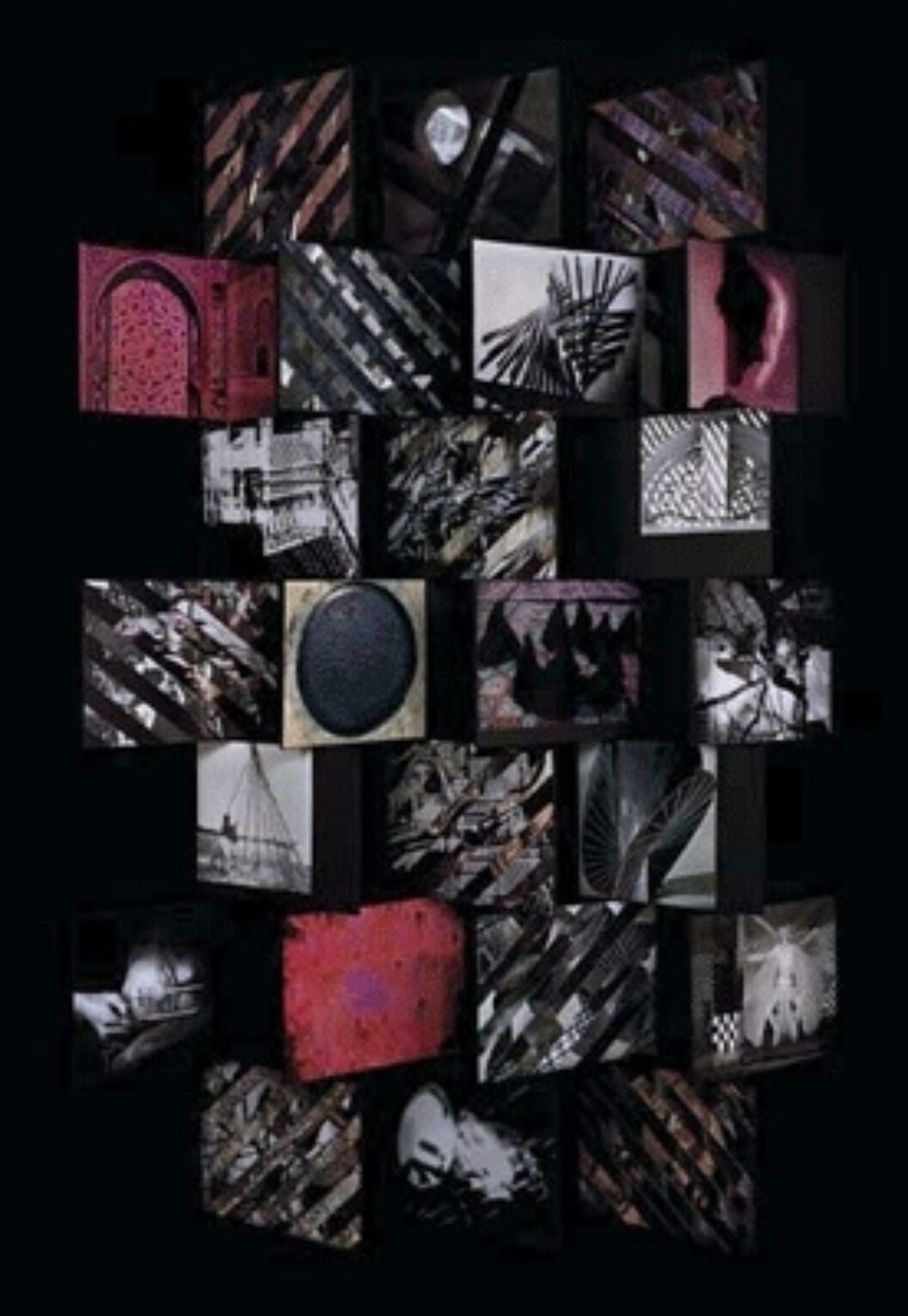 In Sara VanDerBeek's The Principle of Superimposition 2, she creates a sculpture composed of collaged images and then takes the photograph. Through this process she reinforces the defined, almost anti-peripheral role of the camera in capturing reality.
DG The idea of ideal beauty is intriguing. Are perceptions of beauty changing because of the current economic climate?
TG Well, maybe. That goes with the thinking that the audience has changed. The audience is responding more to rigorous and intellectual work, and less to work that is flashy and overproduced.
DG Yeah, I was having a conversation with a friend who was saying that there is now a return to the foundation of visual beauty, because it brings us a sense of comfort. The interesting thing about this photograph is that it's remarking on beauty, but it's so uncomfortable.
TG Yes, and it's also deliberately imperfect. The image has a distinct graininess that highlights that it is still a photograph, an interpretation, and not our reality. But as a photograph, it is well composed and leaves the viewer with a type of nostalgia. With VanDerBeek, the historical images that make up the collage combine synergistically to form a compelling visual image.
DG I also like that it's hung low. It makes you feel like you're approaching a doorway.
TG Chris and Lucien played an instrumental role in the placement of the work, which is something that I find really engaging—the way that things relate to one another in a space. Sara requested that her photograph be hung low.
DG So you were saying that you really enjoy the idea of grouping different works …
TG Yes, but curating is not the dominant activity in my daily function at the gallery. I work with the artists we represent and I also work closely with clients. I find it exciting to work here right now because it's a very important time to be showing work to people. People are more careful and limited when considering new acquisitions for their collections, and working artists rely on galleries for their livelihood. In a way, working at a gallery has never been more urgent. I guide and focus collectors towards work that suits their taste and makes sense with their collection. So in that sense, it's a very intimate curatorial role. It fascinates me, because I'm introducing them to new work and advising them. It's a relationship based on trust. Moreover, you control, to an extent, what a collector sees and does not see. Here we have a specific program, so one-on-one interaction is more important.
DG What made you decide to work here?
TG I worked at Oliver Kamm Gallery, and in graphic design, but found myself drawn to D'Amelio Terras because of artists like Tony Feher, Polly Apfelbaum, and Delia Brown—artists who all make incredibly interesting and complex work. If I were to curate a show it would probably be with artists like Polly whose work is very tactile and incorporates many mediums. She has an exciting approach to painting and sculpture; she dyes strips of fabric and arranges them on the floor. I'd also include Jessica Stockholder, whose sculptures are very painterly.
DG That's exciting. I have the sense that you like form, texture, and volume. What would be a theme that you would work with if you were to curate a show?
TG Well, I like to think about the directions painting can take. I respond to the form of paint itself, not actual imagery. I look to the role of paint, and how it can transcend the use of canvas as the one support to work with. The collections that I visit and the shows that inspire me use work that activates space. It's not always about the most striking painting or photograph on the wall. It's about how you physically relate to the work, how it can change an environment, and ultimately how you look at things.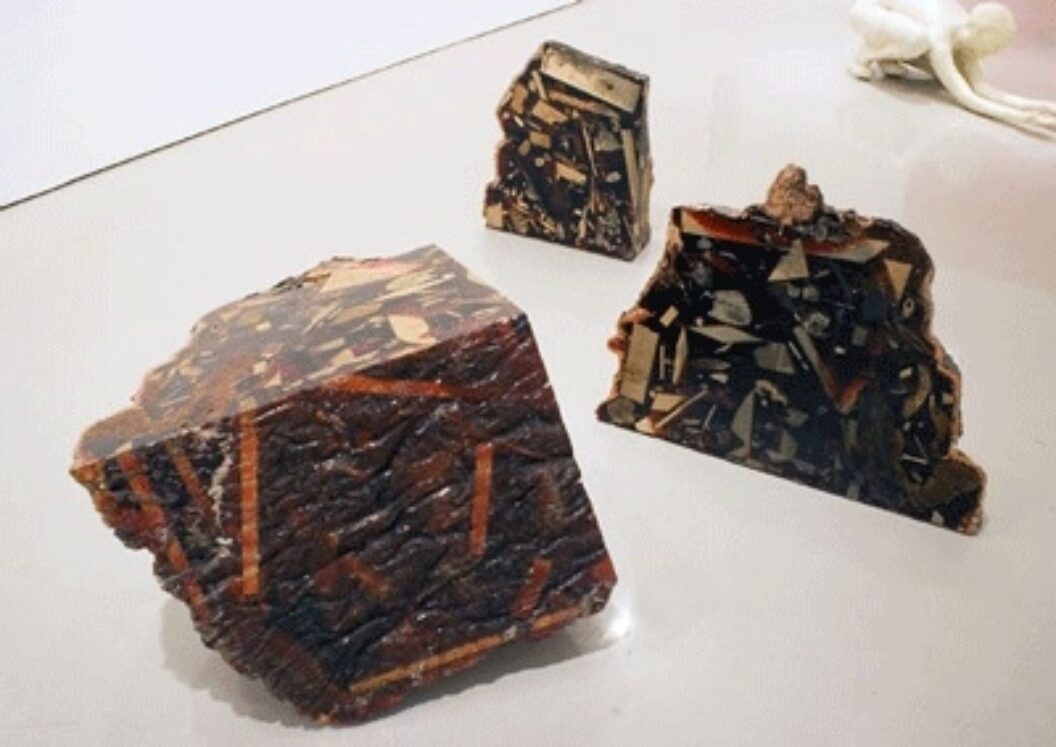 DG Like this Jedediah Caesar piece. There's something about it that reminds me of geodes. It looks like it was once alive because of the deep red resin. It's very different for me.
TG Yeah it's a visceral experience similar to Nicole Cherubini's use of clay. It's bold to consider the work of these young artists with the established and valued artists. I'm in the unique position to advocate on the artists behalf. My goal is to be able to facilitate conversations and ultimately, help artists' careers grow.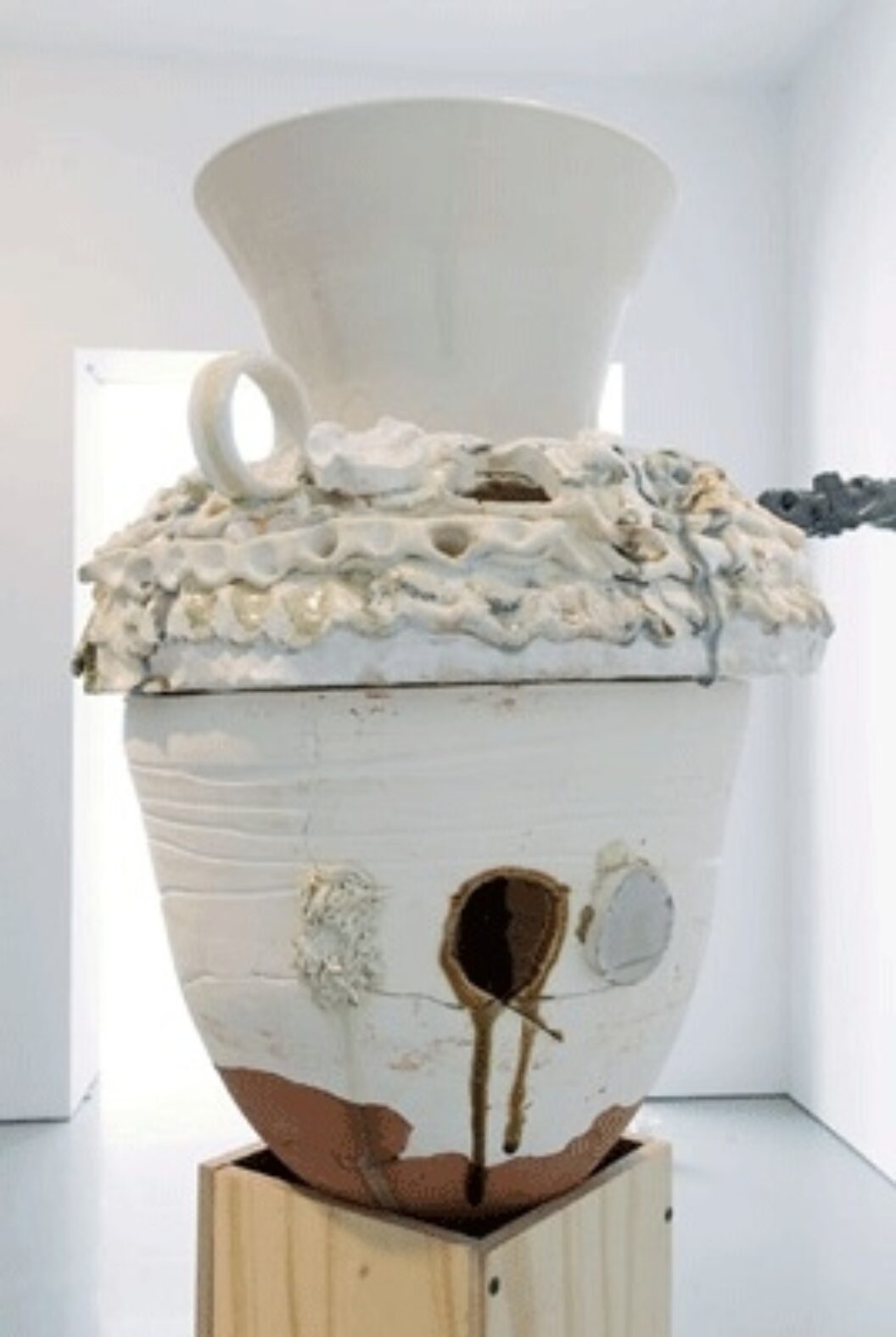 Nicole Cherubini, detail of Amphora with Rocks and Loop, ceramic, earthenware, terracotta, porcelain, wood, enamel, luster, MDF, marble, alabaster, steel. 2008.
BOMB On The Inside is a weekly interview series discussing creative thought and vision.
This interview was transcribed by David Goodman and edited with the help of Mónica de la Torre (senior editor of BOMB Magazine) and Richard Goldstein.