Bomb on the Inside: The Aesthetic of a Cyber Art Punk by David Goodman
David Goodman interviewed Eric Shiner back when he was The Milton Fine Curator of Art at the Andy Warhol Museum where he is now the director.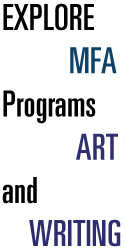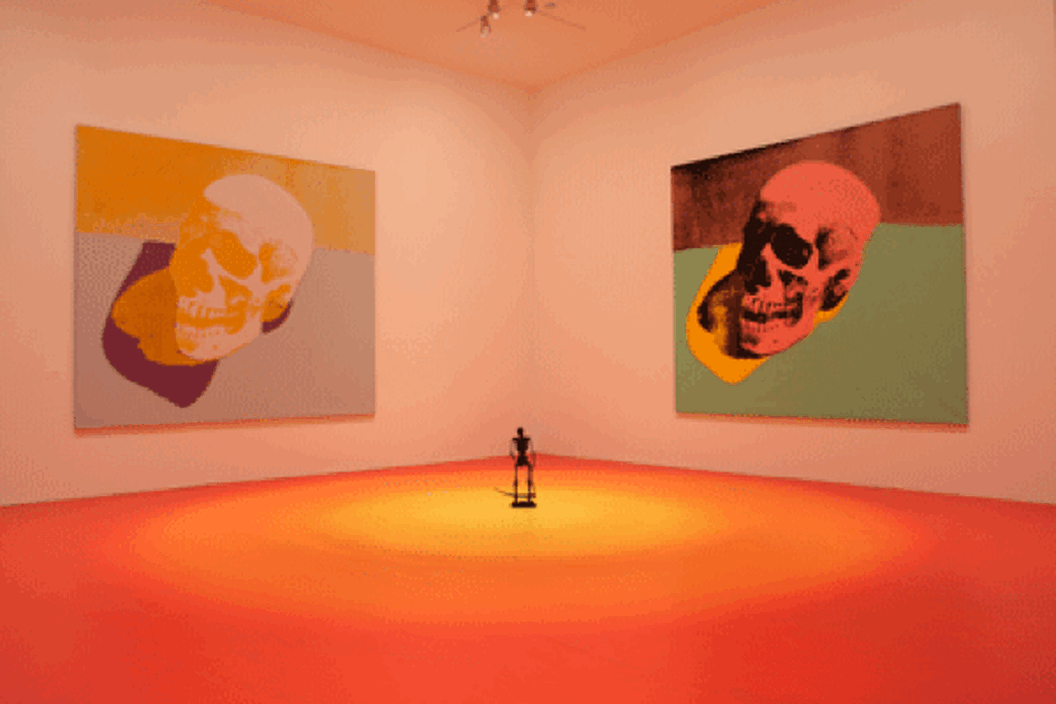 Eric C. Shiner, The Milton Fine Curator of Art at The Andy Warhol Museum, slides through the rubble of the art world clad in his Japanese inspired looks and Tom Binns necklace. He is a creative agitator, infusing The Andy Warhol Museum with his art-punk philosophies and awakening communities to the evocative power of art.
David Goodman The inaugural Yokohama Triennale in 2001 was your curatorial debut.
Eric Shiner In the art world, yes.
DG Before that, what did you want to do?
ES Well, I always wanted to be a curator. I was in graduate school studying in Japan. After college I had jobs doing business related things. I interned with the Warhol Museum for a year right after college. And when I was 25 I decided to go to graduate school to study Japanese contemporary art. I already spoke Japanese, and the artists that I wanted to work with were in Japan, so I figured why not go to graduate school there. I applied for a scholarship to go, won it, and off I went to Osaka University.
DG How long did it take you to learn Japanese?
ES I started studying in high school, very randomly—it just happened to be there as an option, and I said sure. It was also my college major, and it really sunk in when I spent a year as an exchange student in Japan. When I was accepted into the graduate program, I had to spend one year in intensive courses to be able to speak, read, and write Japanese on a professional level. And then boom! I started to intern for a year at The National Museum of Modern Art in Kyoto, two days a week. I actually worked on a show of Dutch film and photography when I was there, and that's when I first came in contact with Aernout Mik, Fiona Tan, and other amazing artists. Right after I graduated, Kohmoto Shinji, Senior Curator of the museum, was named one of the four Artistic Directors of the Yokohama Triennial and he said to me, Okay, you're the Assistant Curator, and you're moving to Tokyo in a few weeks to help with everything.
DG Wow. What was your initial reaction?
ES I was thrilled! It was the first Yokohama Triennale ever (2001). There were four Artistic Directors, and four Assistant Curators and we had a group of about 106 artists—my group was 25.
DG How long did you have to organize the exhibition?
ES At the end of the day, we probably had less than two years to do everything. I was still an intern when Kohmoto was named to head the Triennale, so right off the bat we chose the artists that we wanted to work with. He was really flexible and allowed for my suggestions, which was great. He and I saw very eye-to-eye. He's an amazing teacher. I was just so thrilled that he would give me that much freedom to be involved with the project. So, off I went.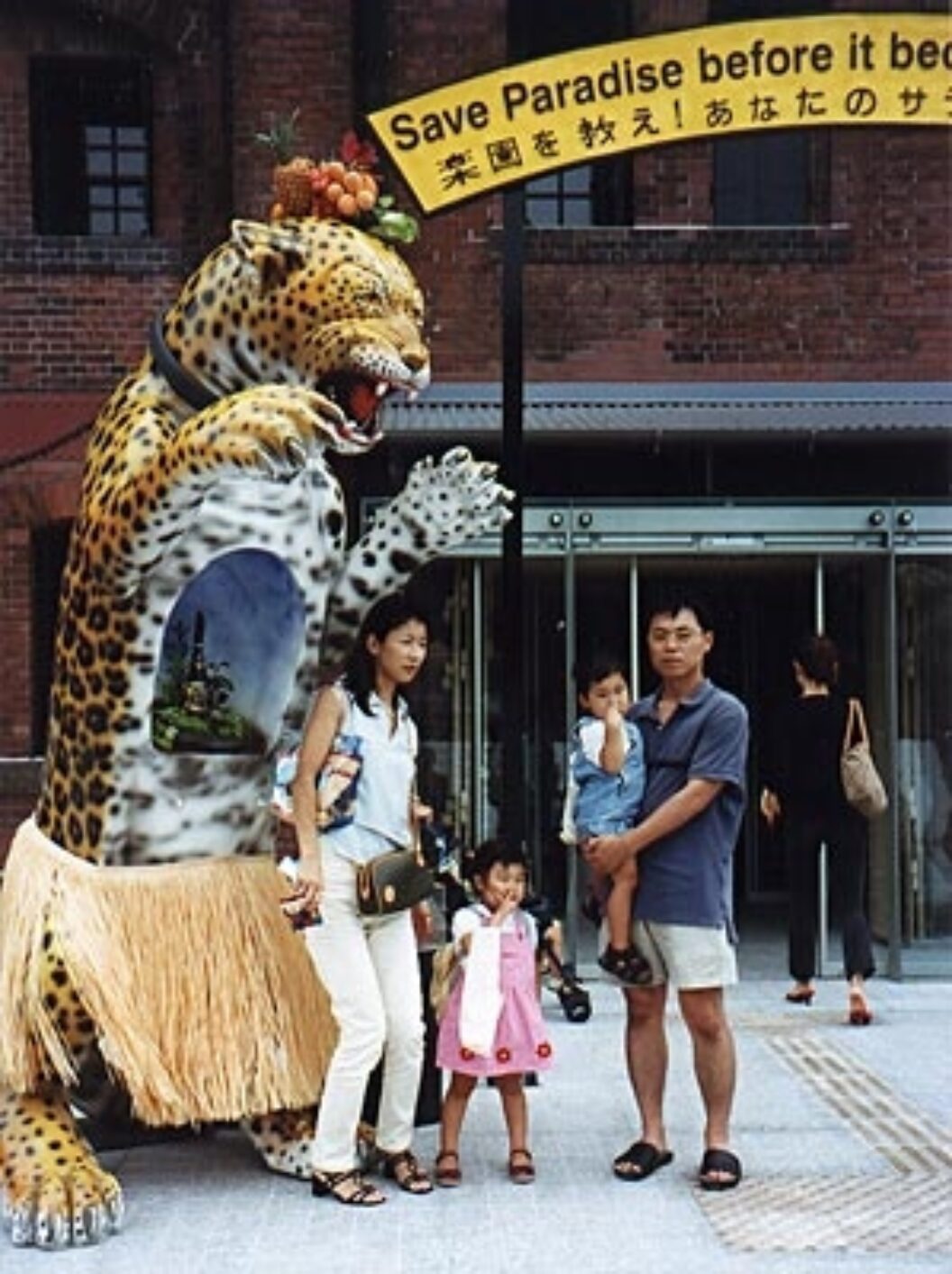 DG What was your next move?
ES I stayed on through the show, and I had applied to go to the PhD Program at Yale and found out that I had gotten in. That same week I was offered a job as the Associate Curator of Contemporary Art at a major museum in Tokyo. I needed to make a big life decision: to stay and work as a curator in Tokyo or go back to the States, after five years in Japan, and go back to school. At the time, I was really eager to come back to the States, so I decided to start my PhD at Yale.
DG That's a huge change.
ES I did think it was kind of awful when I first got there, but I survived. I arrived in New Haven wearing leather pants and punk t-shirts. I was really skinny, with a mohawk and sunglasses. I went from being a cyber-punk in Tokyo, a major center of the art and fashion world, to hitting the brick wall of reality at about 8,000 miles an hour—_whap!_—right into a very conservative art history department.
DG Do you regret that decision?
ES No, I was really excited to do a PhD. But after my first two semesters, I was facing a lot of resentment against my thoughts and approach towards art history. I was working on gender theory, and the depiction of the human form in Japanese art; about bodies shifting, transformation and masquerade. But I was using a Japanese theoretical framework as my base in a conservative and formal art history department. One of my advisors said, Listen, you need to start writing in a Greenburgian framework. And I said, What does Greenburg have to do with 1970s, '80s, and '90s Japanese artists-body transformation, photography, and photo manipulation—all those sorts of ideas. I could only talk so much about the formal aspects of the photographs and paintings that I was looking at. Without the theory and the historical underpinnings, the work doesn't make any sense. And they were, like, that's something you have to come to terms with. So, after hearing that several times, I realized it wasn't worth it.
People started to call me to write essays and curate shows in the city. Asian art was really starting to take off then—it was around 2003-4—and I just took the plunge and quit. In the end, I got my masters and moved to New York. It was totally the right choice.
Right away I started to work for a philanthropist who wanted to open a contemporary art museum in upstate New York, so I stared going up to Hudson every weekend to meet people there and decide on a site. After about six months of adding up all the costs, he realized it would be too expensive and too time-consuming to create. So, he turned it into a much smaller project. Even though I believed in it, I didn't want to be a director of a small non-profit gallery space in upstate New York. So, we very amicably parted ways, and I started curating shows here in New York City.
DG Is there a show that you've curated here that you're most proud of?
ES Well, my Japan Society show was by far the most successful show that I did here. I loved it. It was called Making a Home: Contemporary Japanese Artists in New York (Fall 2007) in which 33 artists were involved. I wanted to tell the story of these artists who were born in Japan and left to come to New York specifically to work as artists. The youngest artist was 25 and the oldest was 75. I made sure it was half men and half women, and wanted the media to be as diverse as possible. I was really happy with the way that it looked and also the fact that I had brought together this very diverse group of artists who, a lot of times didn't know anything about one another.
DG Why do you think you have an affinity towards Japanese art?
ES I…I have no idea. It's just something that started when I began studying Japanese. I was looking at the art, and it attracted me because Japan successfully balances tradition with contemporary society. So, you'll have a temple that's centuries old right down the street from a beautiful contemporary glass building. It extends much deeper than that. Japan is an incredibly complex society where tradition and innovation live side-by-side, and mainstream culture seems to be both staid and constantly shifting at the same exact time. That really appealed to me.
DG It's also a society and a culture that changes at an insightful and incredible rate.
ES It's in constant flux. Innovation and creativity are so integral to the culture as they have a wonderful innate ability to adapt. You know, when you read Murakami's superflat concept, to paraphrase, it says that Japan is filled with soulless individuals and people turn to Hello Kitty, Godzilla, and Manga as an outlet for hope—I think that's completely inaccurate, because every Japanese person that I know is completely filled with ideas and creative juice.
DG Why do you think he would say something like that when his work is completely informed by the same information that he disregards?
ES It's autobiographical, I would say. Maybe he feels that he's empty …perhaps from the results of the Nuclear Bomb—something he writes about often. For certain men of his generation like the "Otaku" (geeks), that's very true—that they're not socially capable in many ways. But we have to remember that that's just one small segment of the population. But because of his fame and notoriety and the sweep with which his work has spread across the world, people who don't know anything about Japan read that and think that's the way it is for everyone. He tends to write in such a way that it feels like he's speaking for the entire nation of Japan, and it's not the case. It's one of those weird things that in a sense he's doing a huge disservice to Japan and the Japanese art world.
I have a lot of problems with that and have written a lot about it. At the same time, though, because he has risen to such fame, Japanese art is all over the world now. He's not the sole reason that's happened, but he has certainly helped along considerably. That's the good thing.
DG There was so much excitement over Chinese art; how would you compare the two cultures of art?
ES Well, they are two completely different types of systems. Chinese art soared so quickly to meteoric prices. That happened for a variety of factors, mainly because a certain group of artists of the second wave became desirable and became status symbols—we're not talking about the really strong conceptual artists who are doing really phenomenal work (Xu Bing or Ai Weiwei, or Cai Guo Qiang). I think that the second wave looked to Murakami as a business model and saw that you could become rich and famous and known around the world. When their paintings came out, groups of nouveau riche Chinese, who assembled fortunes overnight with the construction boom and the influx of consumerism in China, and a group of equally rich Europeans—and some Americans—who had business dealings and interests in Chinese culture all competed for the artwork. Suddenly the artwork became status symbols, and as soon as the artwork went to auction, it drove the prices up, and the market followed right behind to unheard of prices.
After that happened, young artists started to jump on the band wagon selling their work for $400,000 straight out of art school. And for some reason, people were supporting that system. The whole time I was involved, I wanted to make sure that I was working with the artists that were going to survive.
I'm now working on a show of Chinese contemporary art slated for 2011. It will be about the influence of Andy Warhol on Chinese Pop Art.
DG That's a huge endeavor. What smaller projects are you working on?
ES This summer the Warhol Museum is doing a small solo project with Conrad Ventur who does Useless Magazine. Another show, called Warhol Live, centers around Andy's interaction with music and dance. It's a huge interactive, painting, video, music exhibition—so the whole space is going to be active and really great.
DG What do you think is the most inspiring aspect of the creative process?
ES I'm always in awe of how artists will go against all odds. To become an artist is a really bad idea. You're not going to be rich 95 percent of the time. You're going to struggle forever, and only those very few rise to the top. So I'm always in awe of anyone who makes that choice. Whether it's a beautiful object or something that you'll stand in front of and weep, it's great to find those works that you really connect to.
DG Have you ever had that level of emotional connection to a piece of art?
ES It's always really embarrassing to talk about. I've only had real visceral responses to maybe two or three things in my life. The one that is always shocking—it's really embarrassing I don't know why—was at Matthew Barney's retrospective at the Guggenheim. I've known Matthew's work for a long time, and always thought it was great. But, I just never thought that something would hit me in the stomach like that. I was walking through the show and I came to a work that was an upside-down mirrored saddle spinning like a disco ball—and I just froze in my tracks and started crying. What inside my mind triggered that? I grew up on a horse farm, but did something happen to me that was buried in my subconscious? Who knows? So, great, Matthew Barney made me cry. (laughter)
DG That's important.
ES Right. There is power in art. I always say that art is nothing but personal taste. I respond to it because of my own life experiences, what I know, what I've read. But that's not to say that what I put in a show is the right or best work. It just boils down to what you respond to. There's an outlet for every kind of art. Look at Thomas Kincaid, "the painter of Light," I mean, look how successful he is. I almost want to do a show of his work, because how Warholian is that?! Who am I to talk when every housewife in Middle America loves it?
DG Do you think that there's a negative connotation to being a curator?
ES Absolutely. I'm only concerned with the art and the artist and how those things are going to play out with each other. What is the work going to say to the public? Most people don't really get contemporary art—they think it's crazy. If you didn't have the experience of going to art school, or graduate school, or working in museums and seeing artwork every day of your life, of course, it's going to be difficult to understand.
Work only becomes contemporary when an institution deems it to be. People live their lives successfully without contemporary art. It's my job to try to infiltrate people's lives with it. I'm not trying to pound ideas into their head. I try to get across that this is my interpretation, and it's not the ultimate answer.
BOMB On The Inside is conversation series created by David Goodman that engages artists, curators, gallerists, and visionaries to reveal the dynamism and power of creative thought.
This piece was edited with the help of Richard Goldstein.
Advertisements