BOMB on the Inside: Hand on the Pulse by David Goodman
David Goodman and Tim Goossens discuss the Kenneth Anger exhibition at MoMA PS1, where Goossens is an Assistant Curator.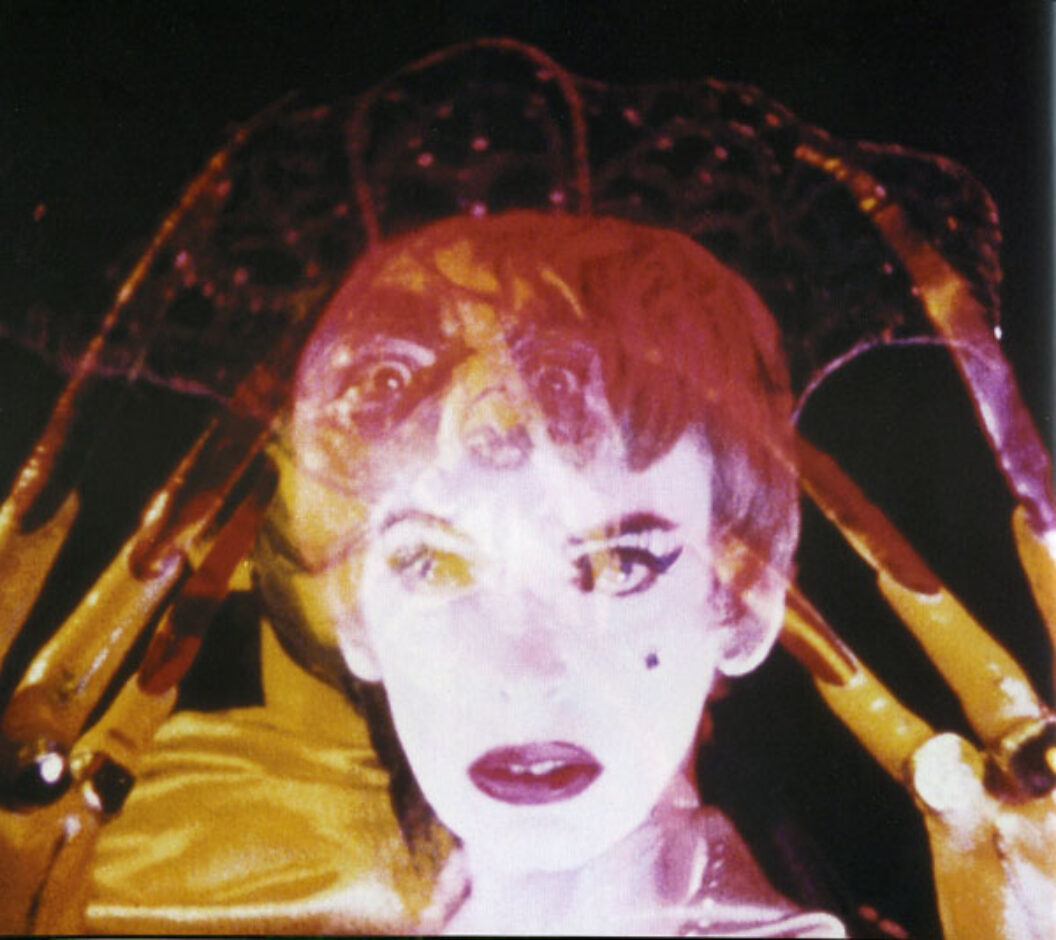 Tim Goossens, a young Curatorial Assistant at PS1 Contemporary Art Center, has found himself in a unique position. Calm, cool and collected, he's one of the young curators measuring new waves of distention in the art world.
David Goodman What was your role in the curation of the Kenneth Anger exhibition (on view now until September 14, 2009)?
Tim Goossens I assisted the curator, Susanne Pfeffer, Curator at KW Institute for Contemporary Art, in the installation of the show. This is similar to the exhibition she organized in Bremen in 2006, which was on a smaller scale. Here at PS1, we're showing eight Kenneth Anger films that span from the beginning of his career in 1947 up to the late '70s. He's still working today, but we decided to focus on his early career. The floor and columns are covered in red vinyl in the main space, and in silver vinyl in the back screening rooms. The vinyl heightens his fetish aesthetic.
DG When I first watched his movies, I found the fetishism overwhelming. What do you get from the work?
TG I think his influence on the use of imagery and sounds in film is similar to how MTV started cutting up images and mix them with sound. We grew up with this type of imagery, but then you look at his films and you realize that he was the first one to do it. Often there is no narrative to them, but to me they don't look or feel super dated, like the '60s drug thing. Back then they were pretty avant-garde.
DG I still think his work is avant-garde. When I look at it it transports me into a new realm, with new rules of understanding. It's part theater, part style. How long did the curatorial process take?
TG Susanne came up with the concept before, but the process to translate it to the space here at PS1 took about five months. We started installing the work first week in February and finished the project in about three weeks.
DG You came to PS1 after you interned at the Museum of Modern Art. What department were you working in?
TG The Department of Media with Klaus Biesenbach. He's also the chief curatorial advisor here at PS1. Before, I lived in Paris for four years; I got so sick of Paris, and my boyfriend at the time was living here in New York. The day after I graduated from university, I jumped on a plane and moved to New York without a plan and not knowing anyone. I took some courses at the International Center of Photography and NYU. Then I met Klaus; he offered me an internship at MoMA, which I started in October 2006. I was there for about a year. Doug Aitken's Sleepwalkers was the first show that I worked on. The Department of Media had just started, so it was an exciting time to be there. In September 2007, Alanna Heiss, the founder of PS1, initially hired me to work as her personal assistant and as a curatorial assistant.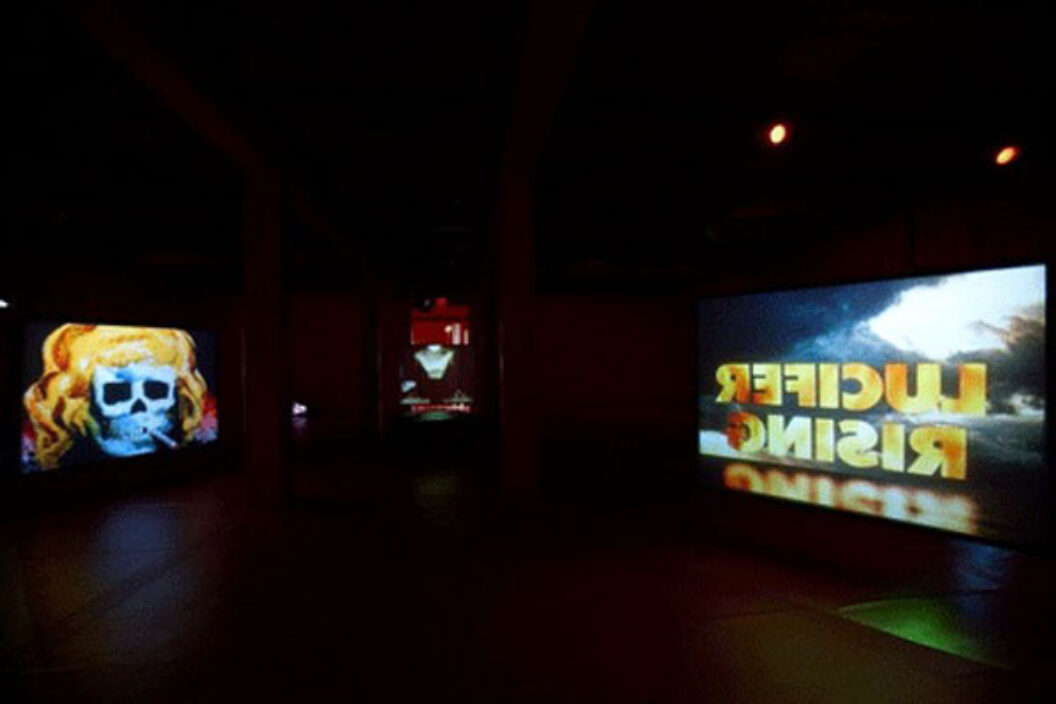 DG What do you like most about this exhibition?
TG I'm really thrilled about the amount of people who are still discovering Anger's work, and see it for what it is and for the influence that it has had on modern cinema and television. He might be known in the art crowd, but every day we have visitors who are seeing this body of work for the first time. Also, this is the perfect venue for a show like this in New York. It fits within our programming of showing avant-garde filmmakers such as Jack Smith and Jonas Mekas. I hope that we have accomplished an environment where people want to hang out in, and not merely stroll through. This film Fireworks, from 1947, he made when he was in his late teens, and he's 82 now. His parents went away for the weekend; he was home alone so he shot this movie in which the protagonist—played by Anger himself—partakes in a hypnotic journey through his own unconscious. It immediately gave him international attention.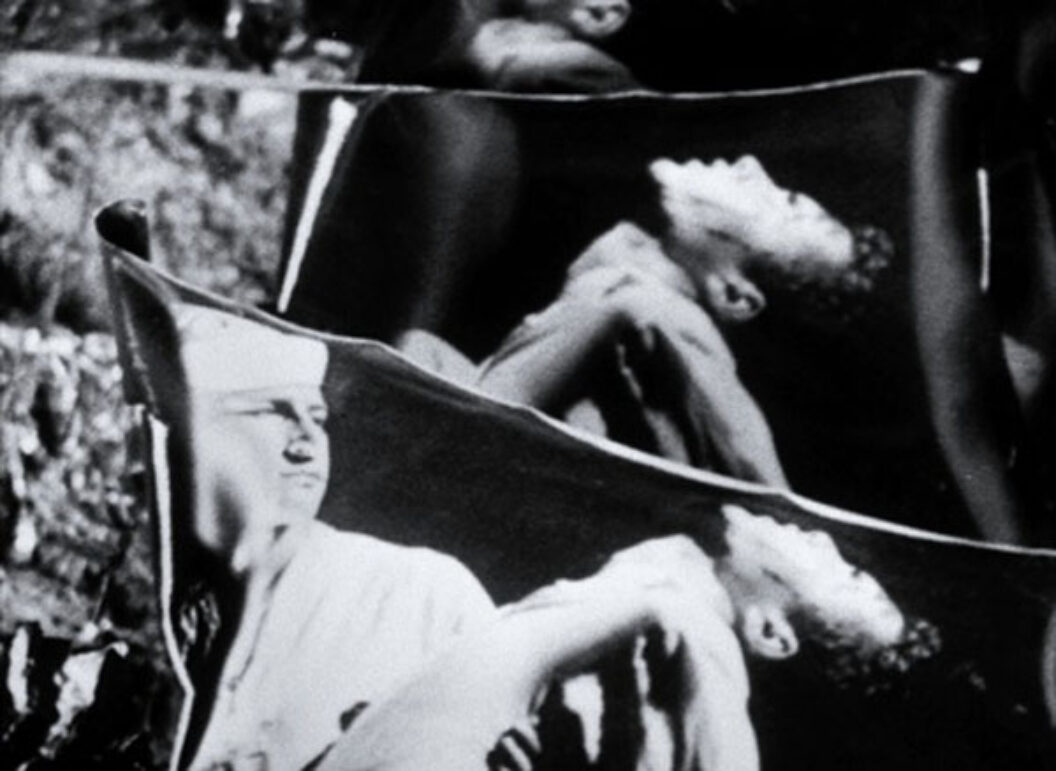 DG I'm always interested in how old artists are and when their ideas reach a level of maturity. It's unbelievable to me that he shot his first film at 18.
TG Well, we all have our own time. I'm sure we all think of that myth that you need to have a hard youth in order to be creative; that when you come from a stable, happy family you don't have to battle demons through your art like artists do in this romantic vision; the genius with a tormented creative soul.
DG What are you working on now?
TG Kate McNamara, Curatorial Assistant at PS1, and I were asked to curate a show in the fall here at PS1, so we're now trying to figure that out.
DG What are you initially thinking about for that show?
TG I'm really interested in the phenomenon of "the artists' artist." And I could see a show where we ask artists to choose the work of other artists who inspire them. One day I'd like to create a show called Art for the Art World. A lot of art is so "intra-art world" it becomes a barrier for the less informed. I did a lot of other things before working in the art world, so I have this feeling that I lost time. I did nursing school and worked as a nurse for seven years, but it's given me another perspective. So if I were to do that show, it would be more of a critique of the art world. I'm also interested in the filter of history, and looking at what is considered high art during different historical periods. As part of a curatorial team there is the pressure of what to exhibit, what to conserve and make informed decisions, because we can't buy everything. Once you pick a work, you're committed to preserve it for eternity. There's also the power to sell work from a collection if you don't believe in the choices of past generations.
DG I hadn't thought of that. You can override past curatorial decisions.
TG Yeah, but why not? Curating shows is different though; it should be about rewriting history. Art history and social history is ever changing. I'd like to get to the point in my career when I can freely show the art that I believe in. I like bringing artists together to collaborate. I get offers to curate exhibitions here in New York and in Europe, which initiate a lot of ideas for shows with the artists I like and think are relevant. They're not just ideas—when I feel there's a certain energy between artists, I try connect them.
BOMB On The Inside is a conversation about creative thought and vision. Conceptualized and transcribed by David Goodman and edited with the gracious help of BOMB's Senior Editor, Monica de le Torre and BOMB's resourceful intern Richard Goldstein.