Museums want more friends. So should they strive to behave like Facebook? Jen Delos Reyes explores the emerging, outside-the-box social trends in museum culture.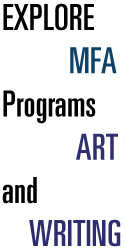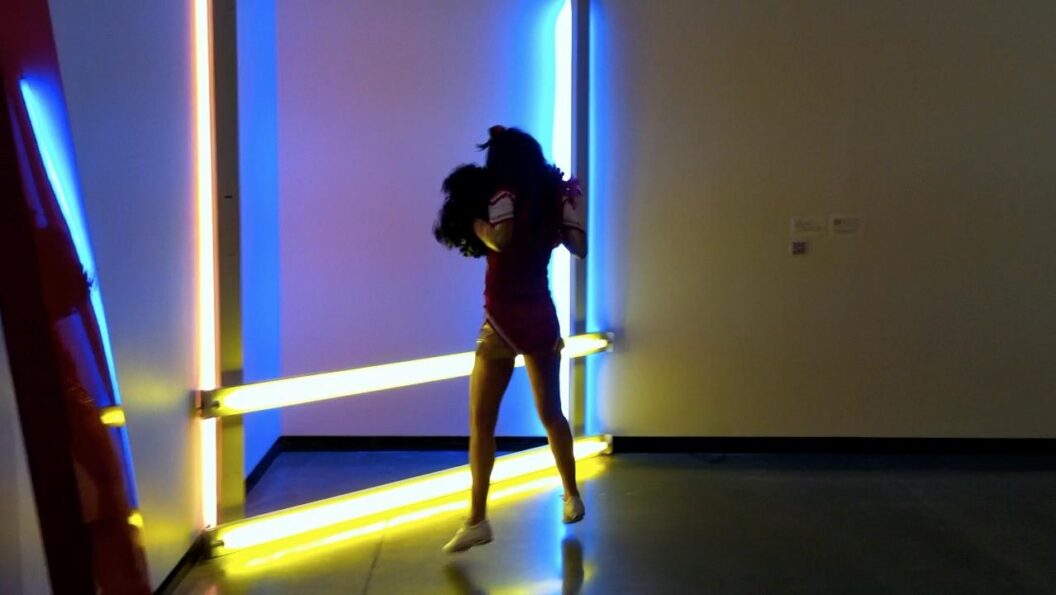 "Poor old forgotten fool / Do you have to do what you do? / I agree that it hurts no one but you / But don't you think it gets us down / To see your long sad frown? / We truly believe you'd be better off with us / So come, come to the land where anything belongs / No one else will let you know the truth / Because we are your friends."
—Simian, Never Be Alone

With the development of new technologies, a rise in audience expectations regarding interactivity and input, as well as a changing climate of how people can engage with the creation and distribution of culture, old cultural mainstays like museums are trying new strategies to insure that they are not forgotten or left behind.
One emerging trend is Institutional Critique done in collaboration with socially engaged artists. Initiatives and programming like the Hammer Museum's artist councils 1 and their Public Engagement Artist in Residence program founded in 2009; Los Angeles County Museum of Art's collaboration with Machine Project in 2008; and the on-going collaboration between the Portland Art Museum and the Art and Social Practice MFA program at Portland State University, Shine a Light, all illustrate this developing trend of artists working with museums—instead of against them—to rethink the relevance of the institution. There is a sense of collaboration, partnership, and even friendship at play between how artists are now working within the museum while still offering a form of critique. This decidedly more approachable form is in keeping with how many people are currently wired for engagement, and while it points to critical issues, it connects current audiences and aims to create lasting relationships. It is about building up the institution—not tearing it down.
The type of social engagement in this new critique is a far cry from one of the key figures of Institutional Critique, Hans Haacke's, Shapolsky et al. Manhattan Real Estate Holdings, A Real Time Social System, as of May 1, 1971, a project that was originally rejected by the Guggenheim as it directly critiqued and implicated some of their board members at that time. Many museums are now being transparently self-critical, and turning to artists to see if they might be able to offer insights, specifically artists who are making work that is socially engaged. Though there is clearly a connection in this approach to the legacies of Institutional Critique, the bite is gone. While Institutional Critique can often be pointed, confrontational, and challenging, this new critique in the form of art and social practice is drawing on strategies that range from collaboration, community outreach, celebration, and relationship-building to address issues including audience development and wayfinding. The specific brand of art and social practice that I am referring to tends to highlight museum visitors, create direct experiences in museums (usually fun, convivial, or quirky), and implement a degree of humor, lightheartedness, and playfulness. Initiatives like Machine Project's 2008 Field Guide to the LA County Museum of Art that consisted of ten hours of events and programming that interacted with the museum's collection in unexpected ways, and Shine a Light, a similar event, encapsulate that spirit.
Beginning in 2009 the Portland Art Museum partnered with the Portland State University Art and Social Practice program to have their artists, "rethink what can happen in a museum." Together they have been exploring what that can mean for the past three years, with the latest iteration of Shine a Light having just wrapped up on October 14, 2011. This last event saw the celebration of the anniversaries of the project Art Life Partners by Ariana Jacob, where museum-goers could participate in a commitment ceremony to "marry" them to a work of art in the museum (a one year membership to the museum was given to those who made the commitment), The Romantics, a dating service based in the museum for the night facilitated by artist Nolan Calish. The Museum Visitor by Molly Sherman, a project where an identical sculpture pedestal and crate were constructed to Duane Hanson's The Dishwasher. Museum visitors were then invited to take their place on the pedestal and have their photo taken. Cheers for Art! is an ongoing project by Lexa Walsh, the Portland Art Museum Art and Social Practice artist in residence in the Education Department. The project involves Walsh writing cheers for works of art that might be in need of some support, as well as a collaboration with professional cheerleader Stephanie Drachman who helps to perform them. These were just a few of the over 28 projects that took place that day, but like these ones all were upbeat, congenial, or idiosyncratic, and playing with the formula of inserting an unexpected element into the museum experience equation. Several of the projects in Shine a Light also sought to build personal and intimate relationships between the museum and museum goers (another worth mentioning was Jason Sturgill's Art is Forever) as well as to foster loving relationships between artwork and spectator, and in the case of The Romantics, even attempting to connect museum goers to one another. Relationship-building is not a subtle aspect of these projects or the museum's intentions in their partnerships with the artists they are working with, so any form of critique that emerges is bound to be friendly in nature.
Returning back to the Hammer Museum, former Shine a Light artists Harrell Fletcher and Adam Moser are currently working on project with them as part of their Public Engagement Artist in Residence program called, The Hammer Yearbook. In their words the program, "investigates the inner workings of a museum—the visitors that come through it, the artists that provide the motivation to come in the first place, and the staff that make it possible—through the lens of a school yearbook." The format of the yearbook brings to mind the all-encompassing attempt at a representation of a community; it also highlights the social cliques, groups of outcasts, interests of individuals, and the staff. It becomes the repository of traces of fleeting relationships, inscribed with such sentiments as, "Let's keep in touch!" In some ways these sentiments from yearbook pages are similar to how museums are connecting to artists and audiences, the attempt at friendship and connection is there, even though there can be a perceived lack of depth or sincerity. While the new Institutional Critique lacks the edginess of its predecessors, perhaps it makes up for it in its approachability. In the age of Facebook, perhaps museums attempting to befriend audiences and artists is their best strategy for social relevance.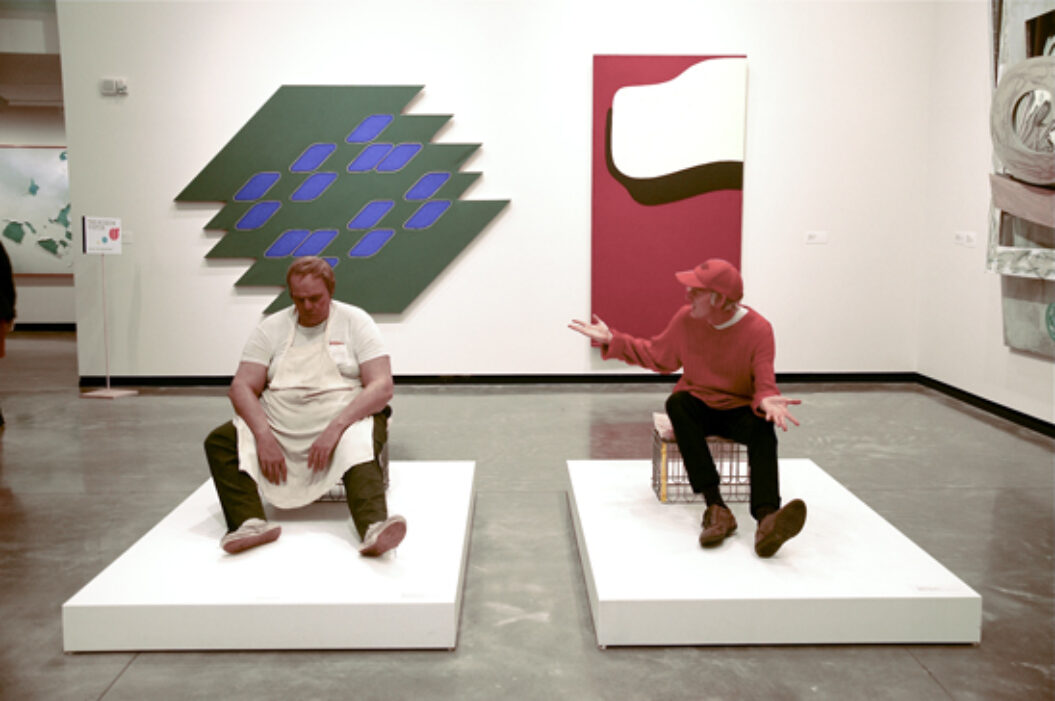 ____________________________________________________________________________________
1. Susan Emerling in her article "The Hammer Museum gets together with artists, outside the box" states that the rise in this trend addresses some of the museum's "more vexing logistical and philosophical problems." (Emerling, Susan. "The Hammer Museum gets together with artists, outside the box," LA Times, April 19, 2009.)
Jen Delos Reyes is an artist originally from Winnipeg, MB, Canada. Jen is the founder and director of Open Engagement, a conference on socially engaged art practice and herself speaks widely on Art and Social Practice at conferences and institutions around the world. She is currently an Assistant Professor at Portland State University where she co-directs the Art and Social Practice MFA concentration.