BOMB GLOBAL: Dan Nadel on Destroy All Monsters by Abeline Cohen
Curator Dan Nadel speaks about Destroy All Monsters—the collective, the members, and their continuing relevance as "cool shit" it isn't too late to learn about as part of the exhibition showing at L.A.'s PRISM.
The Destroy All Monsters exhibition Return of the Repressed at PRISM Los Angeles brings at least one idea to the table: it is never too late to learn about cool shit. Introduced to the music via my mother—who attended the same university as the members of the art/music/theatrical collective, Mike Kelley, Jim Shaw, Cary Loren and Niagara—I was inspired by their work to have one of those I-wish-I'd-been-around-then moments. Well, no longer can I lament being born too late to be a part of the small movement that (as noted by the exhibition's catalog) "wanted to kill James Taylor". Destroy All Monsters was one of the more short-lived (and most interesting) groups of artists that emerged in the '70s. At PRISM their compositions—a collection of photographs, musical experiments, collages and paintings—is back in action, this time in a setting that finds itself quite a distance away from its genesis. Attendees of the University of Michigan, Destroy All Monsters based their work often on their surroundings, rejecting most halcyonic concepts. Named after a Godzilla movie, the group prefaced punk with introducing monstrous noises in conjunction with the harmonized goal of creating an artistic space where they could do whatever they wanted. The result is virtually undefinable. These days, the artists do not create alongside of each other, but have finally found a moment where sharing a space makes sense again. Dan Nadel, the exhibition's co-curator, took the time to let me know little bit about his attraction to the group, new and old work, and the Destroy All Monsters legendary homebase, God's Oasis.
Abeline Cohen How did you get involved with Destroy All Monsters (DAM)?
Dan Nadel Like a lot of people my age, I first discovered DAM through the book Geisha This, which collected and remixed the DAM magazines. It opened up this whole world of post-hippie, pre-punk imagery. But what led to this show was getting to know Mike Kelley a bit. I was over at his studio a couple years ago and he showed me a bunch of 8 × 10 by Cary Loren. I'd seen some of Cary's photos, but always as part of collages or in distorted versions. I'd never seen them as photos on their own. I was (and remain) struck by what vibrant images they were. I also hadn't realized to what extent the DAM experience was one of play-acting and performance with the group and its friends as the primary audience. Cary's photos alternate between straight-up documentation and film stills for the motion pieces he was working on. Plus, Niagara is a primary focus, and it's fascinating to observe the interaction between the two—both artists— engaging in a kind of tête-à-tête with the camera as the conduit. Anyway, long story short, I told Mike I really wanted to do something (but didn't know what) with this work. Once we decided that, we talked to Cary and he agreed, then to Jim and Niagara, and everyone was on board. Then it got really interesting, as what was originally a photo-based show radically expanded when Jim, Mike and Niagara started digging up work they'd either forgotten about or hadn't wanted to show just yet, or a combo of the two. And a whole trove of work appeared—the artwork created during that time.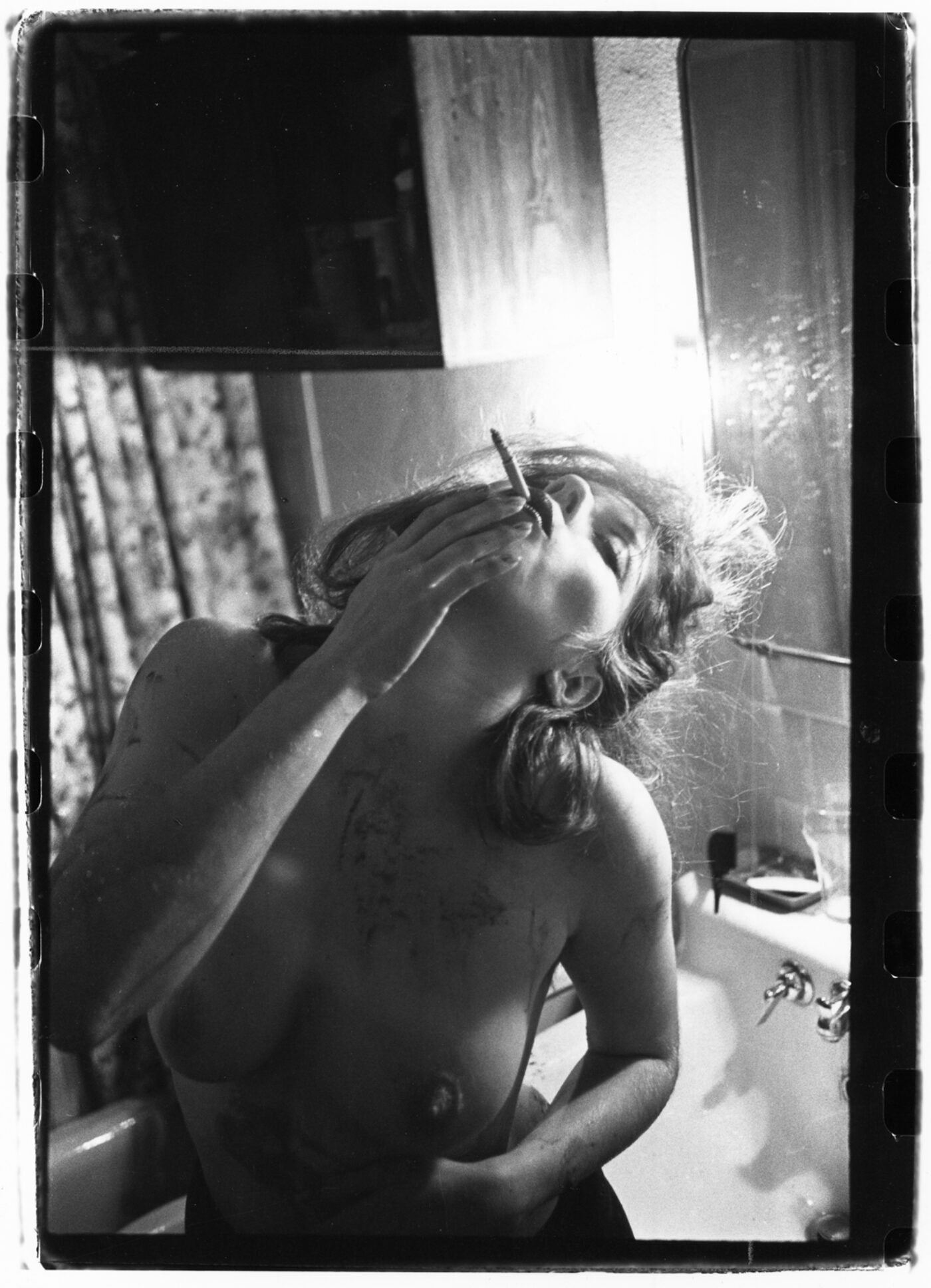 AC Also adding to the retrospective, Mike Kelley, Cary Loren, Niagara, and Jim Shaw are creating new works for the show. Does this mean they're still upholding all the values of their performance/art/music group, or is it just to bring closure to the time spent at God's Oasis?
DN Well, all the new work is actually editioned or installed versions of the old work. Mike made a print portfolio of 15 drawings from that time and two large prints from a couplepolitical drawings; Jim re-xeroxed a group of his old xerox works and installed them on the front wall of PRISM as a mural; Cary editioned a bunch of photographs that he'd never printed; Niagara made prints of a handful of her '70s paintings.
AC Speaking of God's Oasis, it pretty much sounds like the coolest thing ever—can you tell me a little bit about it?
DN Well, Jim and Mike lived in God's Oasis [a name they gave to an Ann Arbor boarding house], along with some roommates. I think it provided a hub for art-making and also accumulating a tremendous amount of visual and sonic material—for enjoyment and for use. And, of course, with the exception of the music and some performances, they weren't so much making art together as alongside each other.
AC In that case, while they were a collective, what was the process of creating these images, photographs and collages? Did each member create separately, or did they bounce ideas off of each other before making anything?
DN As far I understand it the photographs were taken in the process of making films or as posed set-ups for images. All of the other work was created individually. I imagine there was some show and tell between the crew, but they were all following their own muses.
AC And later on, why did DAM separate from each other? What brought the collective to the point where making art together wasn't productive?
DN Jim and Mike both went off to Los Angeles for grad school, so that was the end of that incarnation of the group. Cary Loren split off shortly thereafter, and DAM became more of a punk/rock band with Niagara recruiting Ron Asheton (of The Stooges), among others. That version of DAM continued for quite some time.
AC DAM was an amazing, wacky product of such a barren time in 1974 Detroit—it seems almost ironic to place a group that once chased their audiences out of lecture halls with vacuum cleaners into an Los Angeles gallery in 2011. Maybe 2011 L.A. and 1974 Detroit are more similar than I previously thought.
DN It's happening now, for me, because it's sort of when Mike and I intersected and found a gallery in PRISM that was willing to mount a pretty massive show. There have been DAM shows in the past but they'd focused on some photos and a lot of ephemera, but never the actual artwork made during that time—I'm not sure why—perhaps because the artwork is more individualized and not collective. They tended not to collaborate on visual art—only music and publications. Plus, everyone has been pretty busy. Otherwise, it's happening in L.A. because Mike and Jim have been in L.A. since the late 1970s so somehow it seemed fitting to do it there, in a gallery that could support the project. I didn't feel like it needed to connect back to Detroit in the mid-1970s so much because I really wanted the art to be the focus—I wasn't interested in recreating anything, really. Hilariously, I wasn't even born in 1974 and I don't live in L.A., but nevertheless, I'm pretty sure 2011 L.A. feels nothing like 1974 Detroit. If it does I wish someone would tell me, because I'd like to groove on that.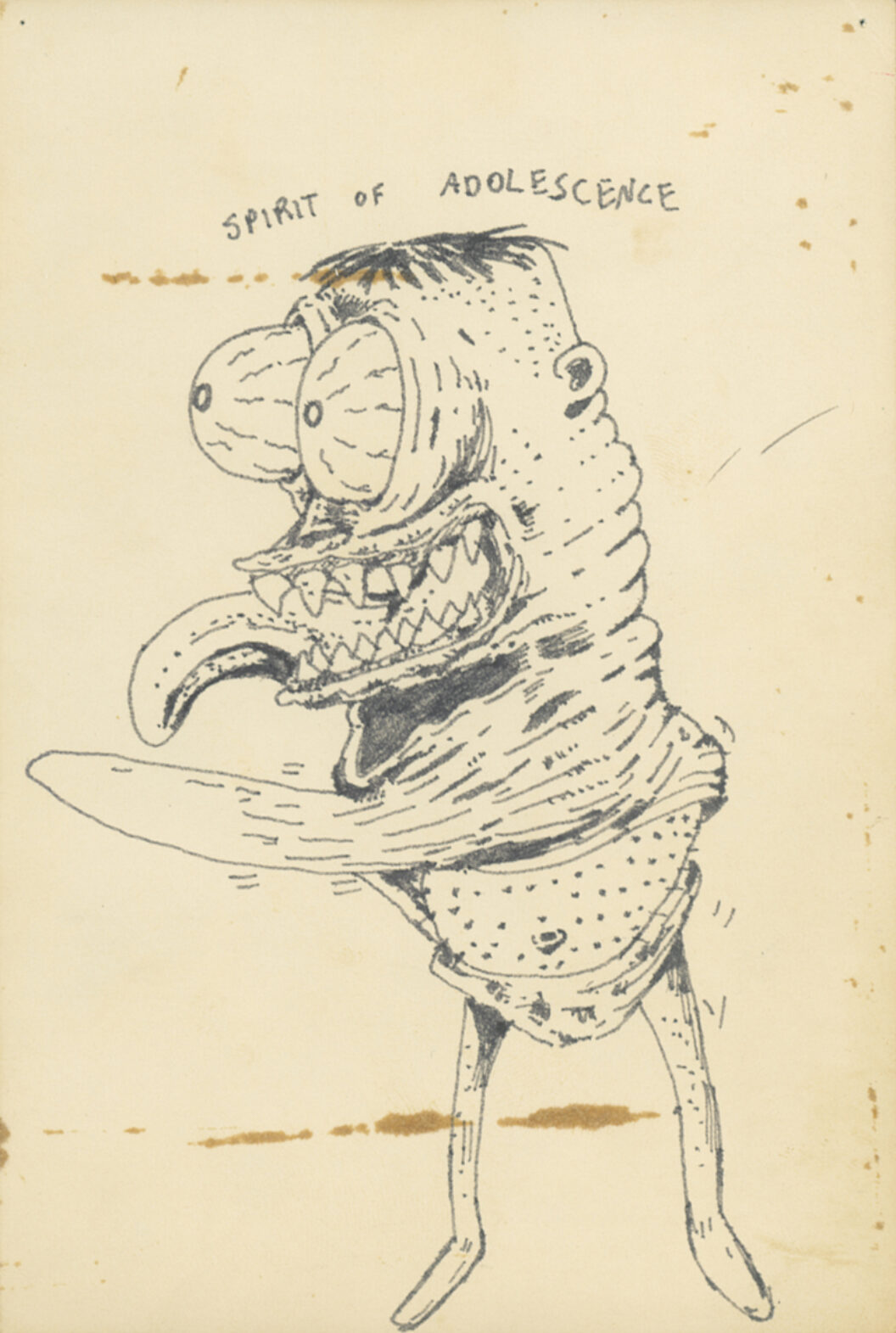 RETURN OF THE REPRESSED: DESTROY ALL MONSTERS, 1973-1977
Curated by Dan Nadel and Mike Kelley
PRISM Los Angeles
November 19 2011 through January 14 2012
8746 W. Sunset Boulevard
West Hollywood, CA 90069
For more information about the exhibition, click here.