BOMB GLOBAL: Appendix Project Space by Mack McFarland
Appendix Project Space embraces change, progress, and unpredictability, breaking the traditional archetypes of the white-wall gallery space.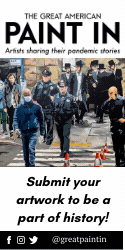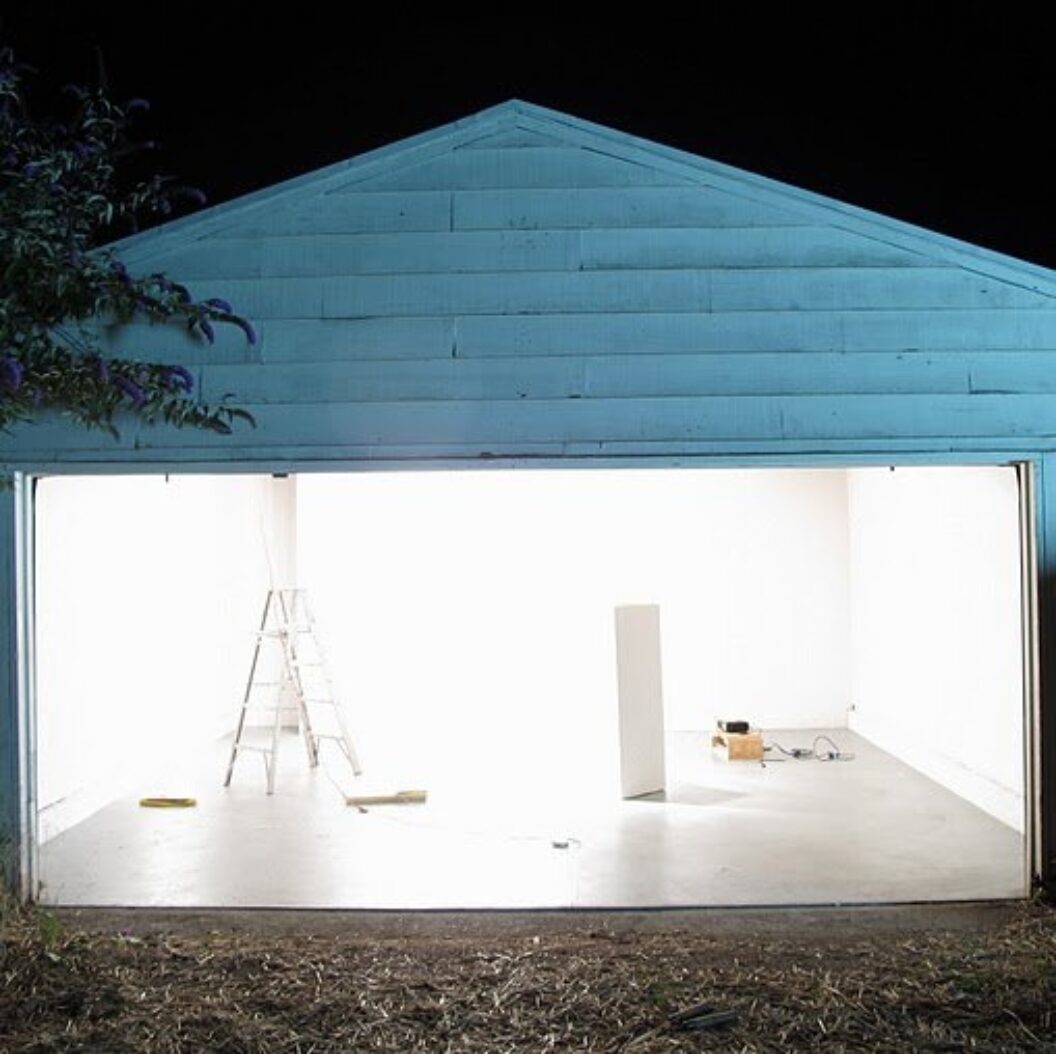 In cities from Boston to Bangalore, Philadelphia to Paris, Troy to Tehran, there exists a continuing culture of galleries and venues within non-traditional walls, exhibiting and featuring the projects that rarely, if ever, make it to commercial spaces. Appendix Project Space is part of a bumper crop of such art spaces that have popped up around Portland, Oregon in trucks, porches, and boats. Appendix is an artist-run venue located in the clean white-walled garage of Zachary Davis and Travis Fitzgerald's home, (co-founder Joshua Pavlacky recently moved to Philadelphia). Nestled within the alley between Northeast 26th and Northeast 27th Avenues, the space sits in the heart of Portland's Alberta neighborhood. Every month Alberta hosts Last Thursday, a street fair featuring fire-dancers, DJ drum-circle dance parties, old-timey bands, a couple of hundred venders selling folk art, glass pipes, kimchi pizza, and some 10,000 attendees to gawk at. Within this mayhem there are several bars shaking great cocktails, a few interesting galleries and two fantastic bookstores. Appendix's thoughtfully considered and well-presented endeavors make it the not-to-be-missed spot of the evening. I spoke with the gentlemen of Appendix a few weeks ago as they were wrapping up the year.
Mack McFarland You're about to end your third season of Appendix programming, how many exhibitions and performances did you mount this season?
Travis Fitzgerald Including Hay Batch! and Target Language @ 937, we put on a total of 16 shows this season. At Appendix itself there were 10 shows.
MM Of those, how many were artists from the Portland area and how many from out of town?
TF Most of the artists who showed at Appendix this year were brought in from elsewhere. Michael Welsh, Daniel Glendening, Gary Robbins, Carlos Gonzalez, and Kyle Thompson were all from Portland, but the majority are based elsewhere. This is not including the artists who showed in [the space] Hay Batch!, all of whom were from Portland.
MM Do you seek out artists that will speak to … the aesthetic/sensibility/vibes of Portland?
Joshua Pavlacky We seek out artists that we would like to spend time with, and that changes as our sensibilities do. The type of work we've shown in the last three years has changed dramatically, and will continue to do so, as we do.
TF As we curate, we respond to many factors. We attempt to bring people to Appendix whose work is doing something new for us, something that we can examine and understand more fully. We are always responding to the work.
Zack Davis There are some aspects of Portland's civic and land-use vibes that we are interested in. Appendix was founded as a creative, community oriented re-purposing of unused public/private (alley/garage) space, and in that sense seems like a contemporary of the rise of food carts and a general proliferation of grassroots community spaces. We're actively wary of most of the tropes of "Northwest art," but can't help an interest in ecology and in some of the crustier/punkier traditions of this place. All that said, we do not seek out artists who already use that language. We seek out artists who speak different languages, because we feel that that is more beneficial to our art community, and artists who are willing to do thoughtful, rigorous work in relation to the install space, which may or may not touch on regional aesthetics
MM Totally. I've not seen much in the way of antlers, hooves, or avian wildlife, (perhaps a few tree slabs and burls) which may be seen as a part of the Northwest thing. What I do see at Appendix are works that utilize perception shifts, often literally tricking the viewer's eye, as a method of approaching topics and concerns from the formal, the technological, and psychological. Sticking with the Portland folks I am thinking of Laura Hughes' installation The Span of an Instant which tracked the natural highlights and shadows, often created by tree leaves and branches, in the gallery with phosphorescent and iridescent paint upon the walls, creating faint glowing traces that played with what's there, and what's not, sucking our peripheral experience into the foreground. Also Gary Robbins's Fan Death, named for the urban myth in South Korea that leaving an electric fan running overnight in a closed room can cause death. Robbins's use of optical tricks such as mirrors, mercury, and Moiré patterns to unearth instances of consensus-based reality arrived at some interesting aesthetics. Some of you at Appendix delve into these kinds of optical strategies too, yes?
ZD That's a really interesting continuity to note, and I can only guess that it arises out of some combination of our personal preferences and the types of experience that we've found to work well in the space. We're very used to visitors who arrive without prior knowledge of the space, unprimed for any particular experience, and I think the work that you mentioned, utilizing sensory phenomena, makes the question of What am I looking at? a very pressing one. That dovetails well with metaphor, with philosophical questions about perception and reality, or with efforts to reassess or re-envision aspects of our world.
MM Josh—or anyone—has the work you're showing shifted because your (own) selves are shifting?
ZD I think we've gotten more comfortable, for better or worse, with the grammar of the "white box" type of space, and I have a lot of appreciation for artists who can operate in that environment. It makes for good documentation, which can be a great takeaway for an artist, and gives us methods for heightening or downplaying aspects of an installation without distracting from the work. We have an implicit agreement with our audience that the pedestal supporting a piece may bring it into easier viewing range and confer some sort of compositional prominence, but doesn't need to be a major factor in their conceptual understanding of the work. Or, more broadly, I like work that can successfully partake [in] established display vocabularies while embodying unique and original thought, and in that way act as a Trojan Horse. It doesn't need to stand on its head to make it new.
JP The longer things go on, the more I want someone to take it all down. I'd like to see artists rise to engage the entire site's parameters. We're pretty lenient in regards to what you can or cannot do. The openings, when they coincide with Last Thursday, well, you know, there's ten thousand people there to fuck with. I've never seen an artist rise to that challenge. Artists like to stay in the gallery, in the alley. I want something to explode out of the gallery, down the alley, into the street. I've spent hours daydreaming about it. You could start the biggest group mob, you could have more viewership than any gallery in the city has ever had, you could freak some people out, but I feel like artists play to the art scene first and foremost.
MM Can you tell me about your inspiration for starting your space, and the development of your current model of this 3-week residency where the gallery becomes a studio and your living room a guest quarters?
ZD Josh was looking at a lot of landscape urbanism and Situationist work at the time we finished our undergraduate degrees and moved to Portland, so when one of the first houses we looked at renting had an empty garage on an alley right off of Last Thursday's Alberta street, it seemed like an obvious choice to move in and see what we could make of it. We started showing work right away, starting with our own. We had a lot of friends from college staying with us that summer, and we were drinking beer and talking about work and making work all the time, which really pushed us, so when summer ended and everybody left we knew we wanted to create that kind of ferment again the following summer, and we did.
p(aa).In the winters we were showing Portland artists, and it became clear that a major benefit we had to offer was time to experiment with site-specific work. Maggie [Casey] was the first artist (and soon director) who approached us specifically wanting to spend lots time in the space on an installation. We had experimented with open hours, and hardly anybody came by, so we figured we could make better use of that time by giving it to the artist. Living in the house with us was just the simplest solution for getting out-of-town artists out here and giving them the same kind of extended time in the space. It's important to note that this is about flexibility more than anything, and that artists this season have spent a week and a half with us, and some local artists have spent 24 hours. It's about putting on quality shows, and we adjust to time constraints if it makes it possible to show an artist we're excited about.
TF Appendix began merely because the space was there to be used. You offer what you have, and we had space. The residency program began with Maggie's and Ben's shows, albeit it was not set forth that that is how the shows would operate. We have allowed Appendix, both the space and ourselves, to evolve as has been needed or wanted. We try not to restrict ourselves to any one-view point of what Appendix is. Over time we noticed that the best way to learn about a fellow artist's practice and mode of thinking was to watch them work over time and in close conversation. As we have continued, that has stayed at the forefront of what is important to us about Appendix and what it can offer artists as well.
JP The space was inspired in large part by an interest in urban planning and tactical power development, particularly in regards to community building. How do you convert someone or something of no value into something with power? What are the tactics of efficacy when you have little to start with? When we moved to Portland, we had nothing, and knew little, and now we have something, and know a lot more than we did, and that's the best we can ask for moving forward. When you have something that doesn't need to function in any particular way and you accept its transitory nature, the unmet potentials pull you towards them, and it becomes less a matter of planning, and more a matter of surfing.
Our programming model isn't defined, we don't always follow the residency format, and we don't always follow the opening format, we tend to program based on our immediate needs/desires, which shift each year.
MM Malleability seems like a key aspect and interest for you all. Has, and if so, how, has making Appendix changed your own art making?
ZD Because our living and our curating and our art-making all happen under the same roof, we benefit from a steady back and forth of influence and critique. That sense of contributing to a conversation has allowed us all to take bigger risks and to experiment more widely in our own work, and the visibility that the project has offered us has also extended to our personal practices, as we've been invited to show and collaborate under the working title of Appendix Collective a couple of times with interesting results. Working toward our collaborative show at New American Art Union in 2010, we each made our own work, but with a heavy schedule of critique and discussion in the interest of heightened coherence and interconnectivity. In showing other artists, we see so many ways of making and thinking about work that we get a perspective on our own practices in relation to our contemporaries.
TF The work that I have done with Appendix has greatly broadened my practice, that is for certain. The simplest way that Appendix has changed my art making is that I have stopped limiting myself in terms of the media I work with. While I thought of myself as a painter in undergrad, I now know that paint is just one of the many tools that I am able to use to elaborate and illustrate my thoughts. Appendix has also strengthened my critical and conceptual thinking as an artist. Because the gallery forces us to constantly look at and talk about new work, my mind has become nimbler. We are responding to different types of work, in different media, with different conceptual conceits and bases of knowledge every time we have a new artist show. What this allows us to do is to learn quickly and on our toes. I think we all bring this skill set to bear when working on our own work. Finally, because of our closeness both intellectually and physically (living in the house all together) I trust these people completely. When talking about my work with them, their thoughts further my editing process and I trust that they will see things I won't.
JP My art-making is much more private than it may have otherwise been. I'm less inclined to share. In reality, my own practice is tepid at best. The art world is a very small part of reality. I'm satisfied by curation right now, and the occasional collaborative show. The rest of my time is spent with my aquariums, or reading. I've been working on the same set of sculptures for over a year now, and I've taken every one of them apart without sharing them. I have no idea what's going through my mind.
MM In your three years you have had some expansions and contractions of space and personnel. I am thinking about Maggie Casey and Ben Young, who were part of the initial Appendix team that I knew, and also Little Field Gallery, a one-car garage in an adjacent alley to Appendix, and then the build-out or remodel of the yard next to the gallery, which has become Hay Batch!, a site for performance and fire-pit. What were the outcomes of these changes? Have they helped you arrive at your hopes and dreams? Any other shake-ups in the works?
ZD Appendix is a very flexible project, and every change has been in response to opportunities and needs as they have arisen. Little Field was a project with our good friend Jill Campoli, whose garage was very nearby and also not in use, and who approached about collaborating. While we were working together, curation at both spaces was shared, and we tried to match artists with spaces in ways that served the work well. Little Field allowed some very intimate and unique installations that wouldn't have worked as well at Appendix, and allowed us to show more artists over the course of a season than we would have been able to otherwise. Hay Batch! was created because we were hearing about and sometimes seeing great performance work in Portland, but we weren't as familiar with the community and conversation around it, and in conversation with some performance artists we perceived that there was a deficit of showing space for that kind of work. Hay Batch! has been curated each season by other local artists, in 2010 by Matt Green and in 2011 by Michael Reinsch and Laura Hughes. It will not be operating next year, as we want to give our artists in residence the opportunity to take on the outdoor space as well. Ben and Maggie stepped back as coordinators so that they could spend more time on their own practices, which have taken off in some great directions since we all started working together. I can't say that all these changes have helped us achieve our hopes and dreams, only because we have rarely set out a specific goal for this space. Early on we occasionally set short-term goals—like, show an international artist—but the total shape of the project has been mainly determined by opportunity, adjustment, and our own growth as artists and curators.
TF I am unsure if we have a set stock of hopes and dreams. Presently, we want to keep growing. This past season has seen us accomplish several seemingly large tasks. Having Sanela Janhic come from Slovenia was one; the curation of Target Language (a collection of videos from Andrew Norman Wilson, Anne de Vries, Harm van den Dorpel, and Oliver Laric) was another; the intake of extra extra artists and the development of that relationship, a third. We are about to start curating this upcoming season and besides bringing in a strong group of artists. I also want us to form stronger relationships with the peer spaces around the country and abroad that we have begun to notice have a similar mentality to ours. But mainly we want to keep moving, allowing ourselves to change, adapt, and stay critical-minded.
JP Continuously restructuring our surroundings is something that keeps the project from eating its own tail. We had a period of really loose structure, particularly in the beginning when we were hungry for energy and bodies, when our biggest concern was to have fun and to investigate our own practices. Travis had flown out on my cajoling, and he starting filling in a lot of holes on our end in terms of running a "professional" space. By the time Ben and Maggie decided to focus their energy elsewhere, the three of us had been sucked into the Internet art world, and the realization that Portland wasn't our only audience pushed us to hone our curatorial intent. We're much more focused than we were three years ago. With my being in Philadelphia, we've had to re-imagine the project as non-local, and we've been looking more and more away from Portland, towards global concerns. I daresay none of us have arrived in places of hopes or dreams, but we've got a hack commune sensibility going on, and it's been a fun ride.
Mack McFarland is the curator for the Feldman Gallery and Project Space at the Pacific Northwest College of Art. He is also an artist who creates his home in Portland, OR. McFarland has been quoted as saying, "Wherever I am, I'm making." His post-studio mantra has taken him to archives, karaoke microphones, canoes, and into his studio.