BOMB 39th GALA
Celebrating our community together when the time is right.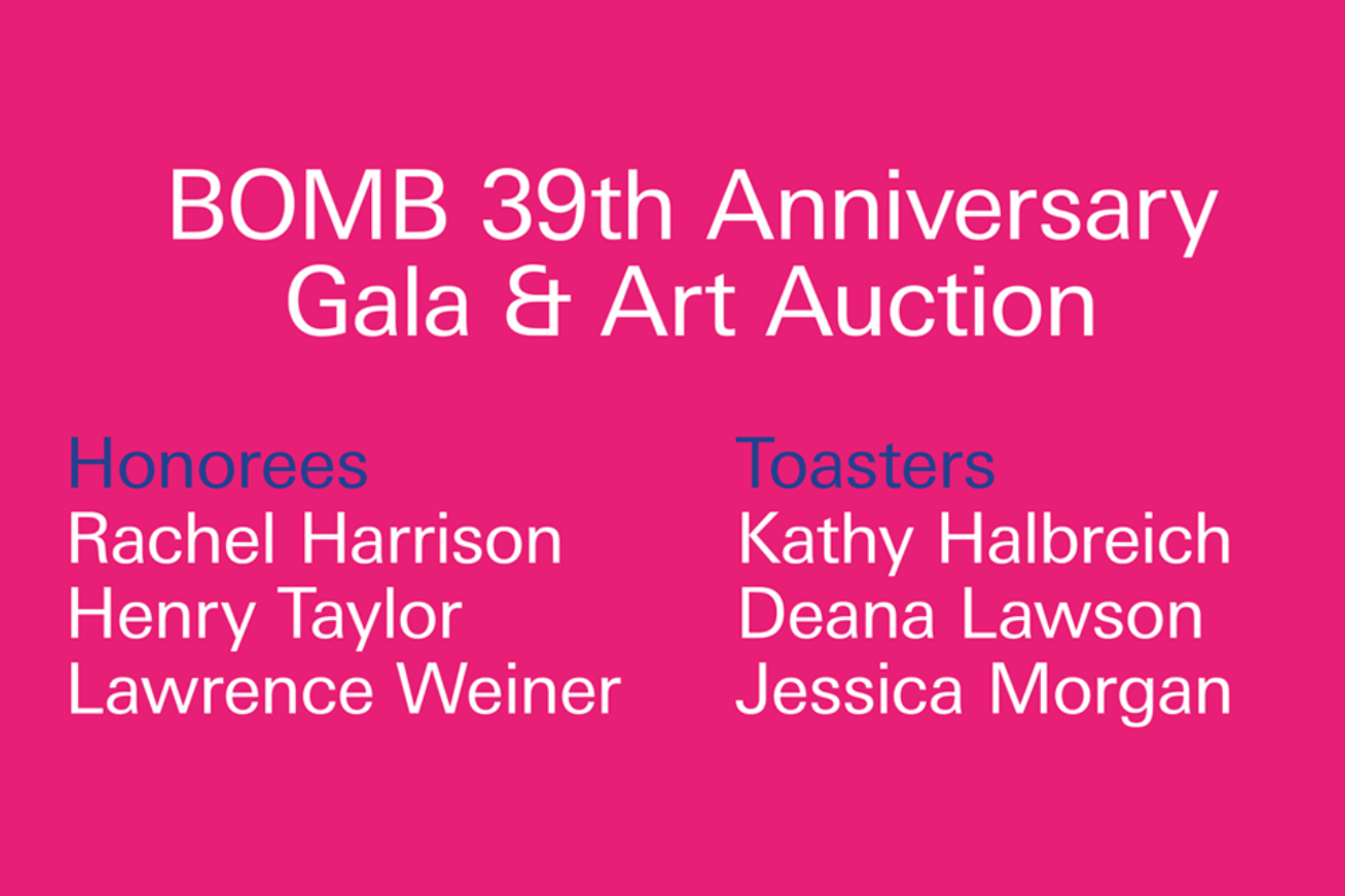 Dear BOMB Supporters and Friends,
All of us at BOMB are sending our very best to you and your loved ones. We want to remind you that a week from today, May 5, is the night we would have gathered to toast our honorees, Rachel Harrison, Henry Taylor, and Lawrence Weiner. Please do take a look at the strength and power of community reflected in our original invitation. There is still much to celebrate, and we are grateful to all of you who make up the BOMB family.
To those who have already supported the Gala and believe in our work, THANK YOU! To those who are able to make a contribution to sustain BOMB and its decades-long mandate to deliver the artist's voice, through this crisis, please DONATE. All proceeds go toward publishing BOMB Magazine, BOMB Daily, and the Oral History Project.
BOMB's Gala & Art Auction has been rescheduled for Friday, October 2, 2020, in one social form or another. So, until we meet again to honor all the artists and writers whose collective vision makes our world a greater place, please stay safe.
There is great power in caring for one another; that's community. Let's harness it!

Sending love,
Betsy Sussler, Editor-in-Chief
Co-Chairs: Carol Greene, Marian Goodman, Rachel Lee Hovnanian, and Shaun Caley Regen
Honorary Chairs: Branden Jacobs-Jenkins, Daniel Kehlmann, Susan & Glenn Lowry, Ugo Rondinone, Nancy Spector, Elisabeth Sussman, and Netta Yerushalmy
Purchase your ticket here.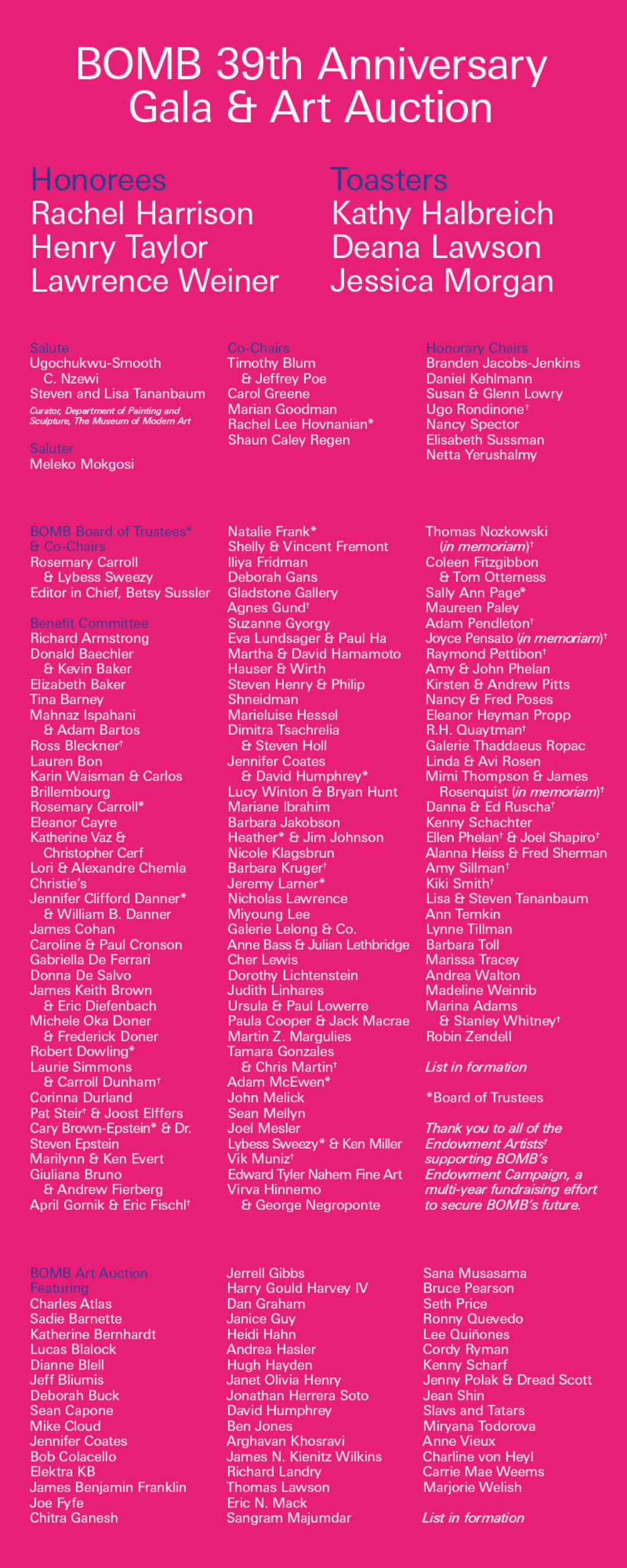 VIP table for 12 | Top-tier listing as Honoree Supporter | 12 BOMB subscriptions | Verbal recognition at podium
Priority table for 10 | Benefactor listing | 10 BOMB subscriptions

Preferred table for 10 | Leader listing | 10 BOMB subscriptions

$10,000 Publisher's Circle Table
Table for 8 | Publishers listing | 8 BOMB subscriptions

$2,500 39th Anniversary Ticket
1 Premier seat | Anniversary listing | 1 BOMB subscription

1 Preferred seat | Very Cool listing | 1 BOMB subscription
1 Hip seat | Hip listing | 1 BOMB subscription

$500 Artists and Writers Ticket
Seat for ONE | Artist listing | 1 BOMB subscription
There are a very limited number of half-price tickets available for artists and/or writers only.

To purchase, please contact Lora Evinger at (952) 484-5953 or lora@bombsite.com.