Discover MFA Programs in Art and Writing
The body as a non-narrative element opens up a realm of communication that is timeless and perfect. These body characters are bigger than any story. In this sense of things, we are all intricately involved with every picture.
Patrick Goodman
The first group of pictures has no bodies. The body in question is out of frame. By sitting in front of a color television with Polaroid in hand, he spent four years, 1978 to 1982, waiting for the end of the movie. He took over 2,000 pictures. The photos are not about the story or any attempt to make a story. The seated body in television light is a non-story.
Donna Francis
Donna takes many kinds of pictures but many of the pictures I saw had bodies in them, usually with no head, feet, or hands. She takes away these recognizable features (hand, head, foot) to create what she calls abstracts. This process highlights an overpowering quality of these shapes, their specific "bodiness." Looking at these nudes I feel like I've always known them: mother, goddess, earth—part of me in a specific way—not abstract but very practical and concrete.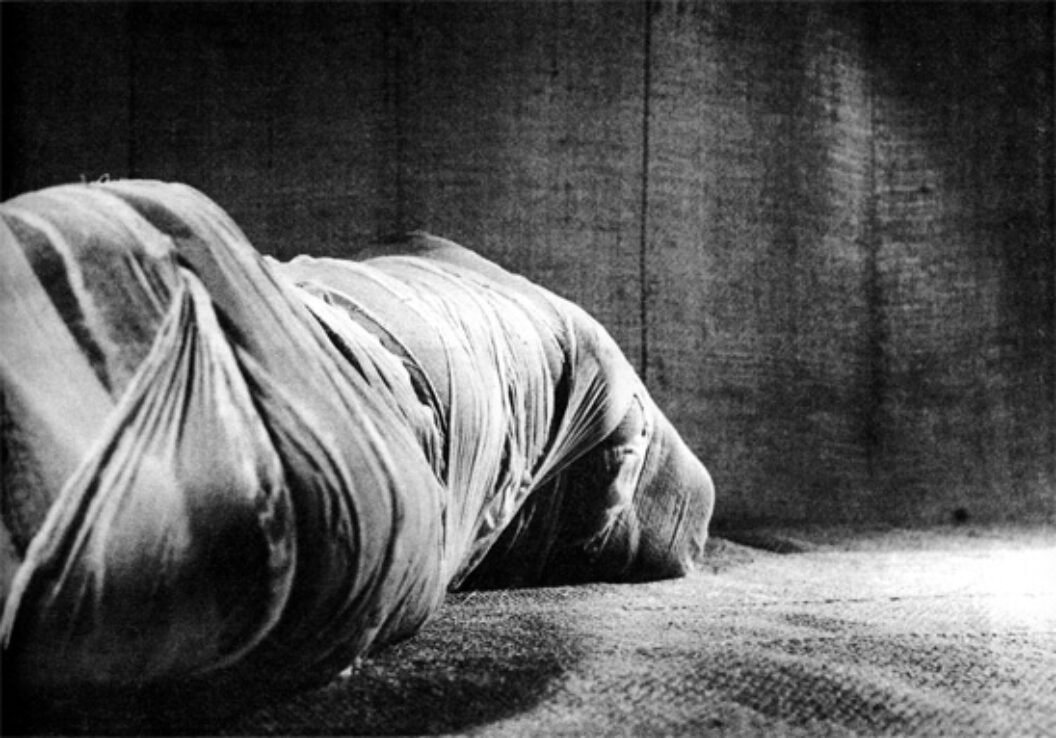 Aristos Marcopoulos
In Ari's picture of a Peruvian Indian, I feel no uneasiness to look at his injured face because it is smiling. How he can still smile is wonderful and a consolation for any hardships you may have seen. The photographer and subject are equally at peace and the picture is the pleasure.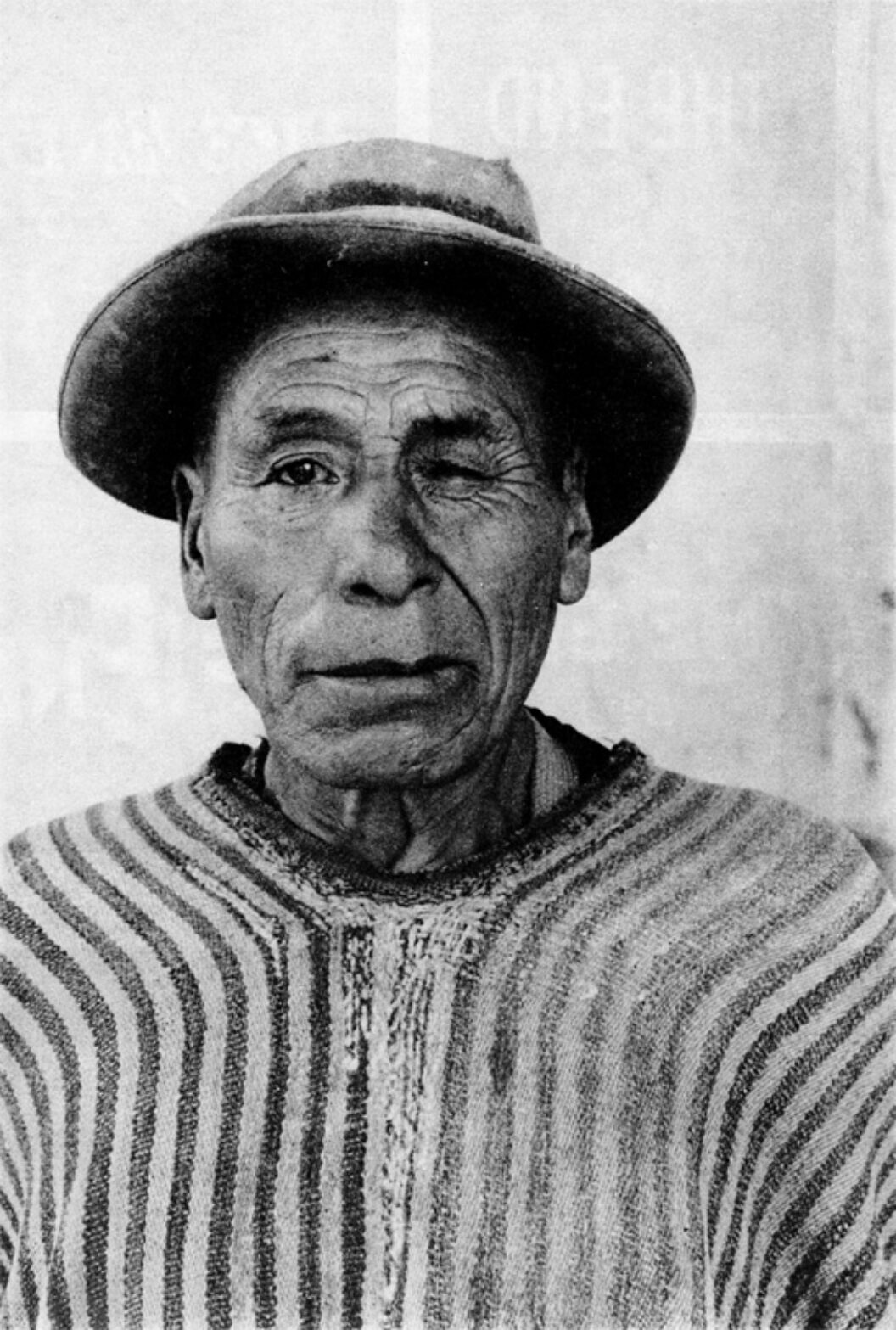 Ellen Jaffe
Ellen Jaffe was a waitress at Dine East. Dine East is now Everybody's. While serving coffee and bagels, she made a study of local characters. I'm not sure why, but looking at these "mug" shots, I'm not compelled to ask the story of their lives. They are all they can be at that instant. After they finish their coffee they can continue their stories.
Jack Pierson
Sometimes the story that is told by a picture is untrue. It just looks that way— just another picture of a "Latin-hustler." That's the false story—the non-narrative that can be dismissed. The real story is that of a Cuban refugee deported for being homosexual and insane. But that's also beside the point.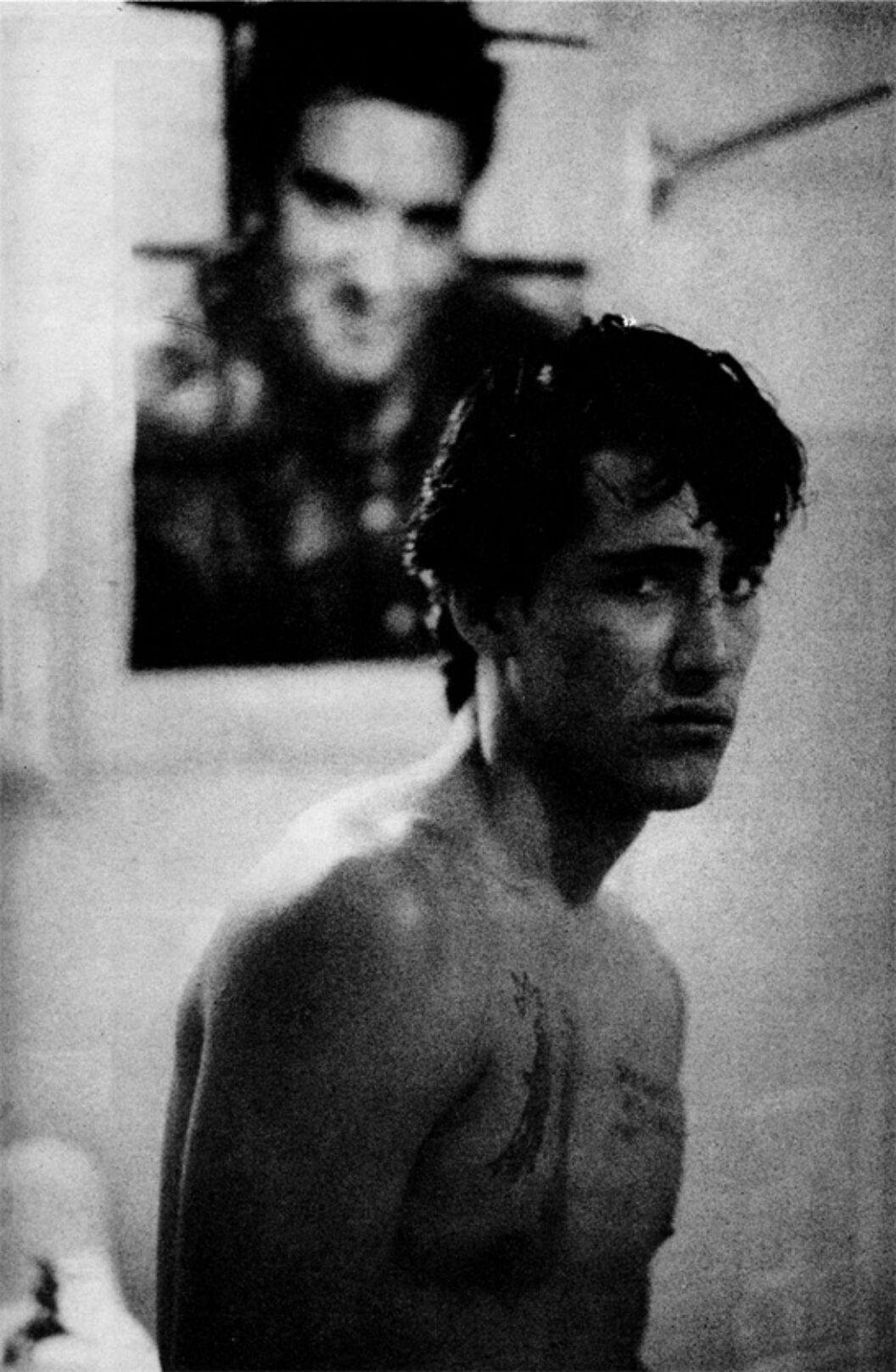 Scott Heiser
Everyday at Madison Square Garden was how he put it and it's all true. Scott goes there like any other fun-loving person. He buys his own ticket and gets the best seat he can. He just takes pictures; Disney on Ice, The Boy's Choir of Harlem and the Big Apple Circus. In the circus pictures he catches the entertainers at a moment of mystery that is greater than their act. It's the split second when all five balls are balanced between the slender fingers of the tuxedoed man. It is that moment when you are watching a foreign film and the shot is so beautiful you don't know if you should continue to read the subtitle or just watch the picture. In Scott's case the answer is watch the picture.
Bruce of LA
Bruce traveled up and down the California coast, tirelessly photographing young athletes doing their workouts, practicing their posing, goofing off. Sometimes he persuaded the "best" one to pose for "artistic" shots. The more I look at these pictures, the more artistic they really look. What once seemed like a cover-up exercise now is quickly becoming an elaborate artistic manner.
—Roberto Juarez is a painter living and working in New York City.
Originally published in
Christopher Durang, Duane Michals by David Seidner, Steve Erickson, and Mona Simpson.