On Robert Glück's Communal Nude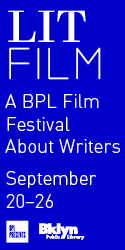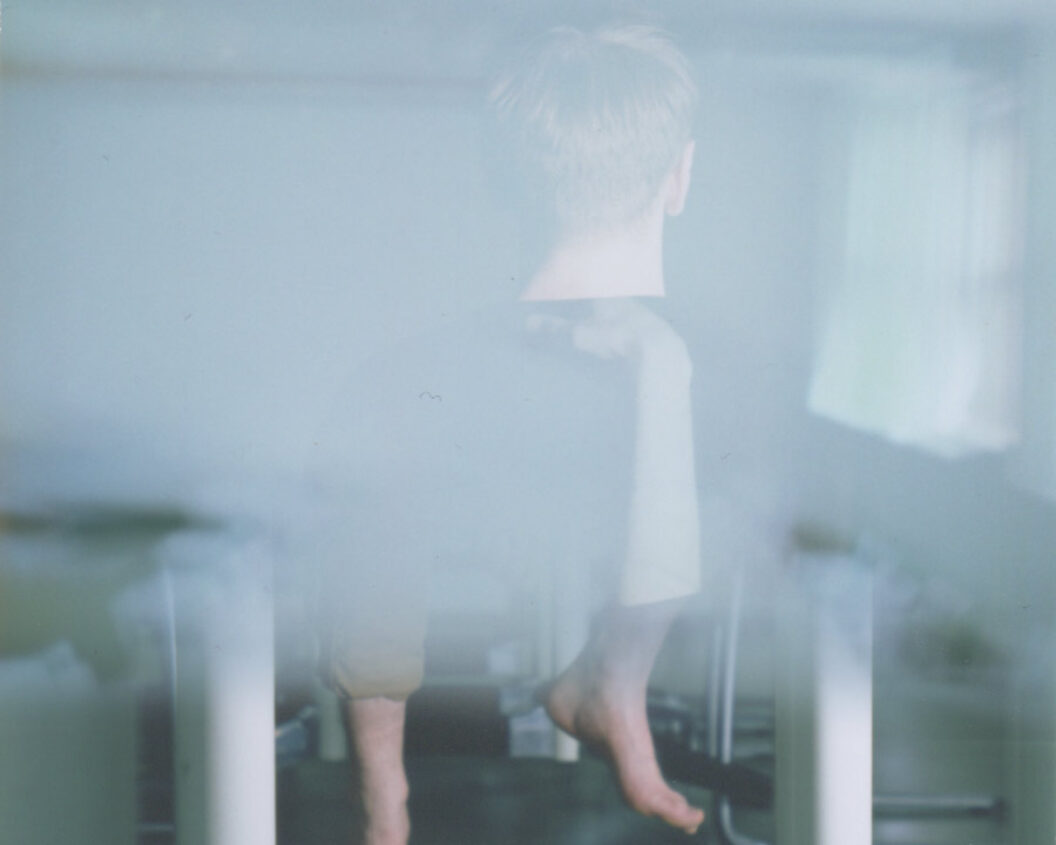 In her 2000 essay "Writing/Sex/Body," first published on the Buffalo Poetics Listserv, Dodie Bellamy describes her practice as "a writing that subverts sexual bragging, a writing that champions the vulnerable." This constantly changes her relationship to her audience, her community—and to the text: "No way I can stand in front of an audience reading this stuff and maintain the abstraction of 'author.'" She "stiffens" herself in the performance of her "I" and "invades" her own privacy. In reading, she freezes herself into a corpse, a "not a body": Is this a problem? In his response to Bellamy, "Writing Sex Body," the poet and novelist Robert Glück writes: "Why write about body and sex unless they are problems?" He argues that these categories and their performance, the thing that "stiffens" us, allow for a beginning—of an argument, of an exchange. And they are problems, of the body and of sex, and of the communities of those bodies and sexes, that are central Glück's own work, from his novels to his critical essays, which have been collected for the first time in Communal Nude (Semiotext(e) 2016). "This is the goal," he states from the outset of the collection: "to unframe writing about sex and the body, to derail the mechanisms that make a unified position."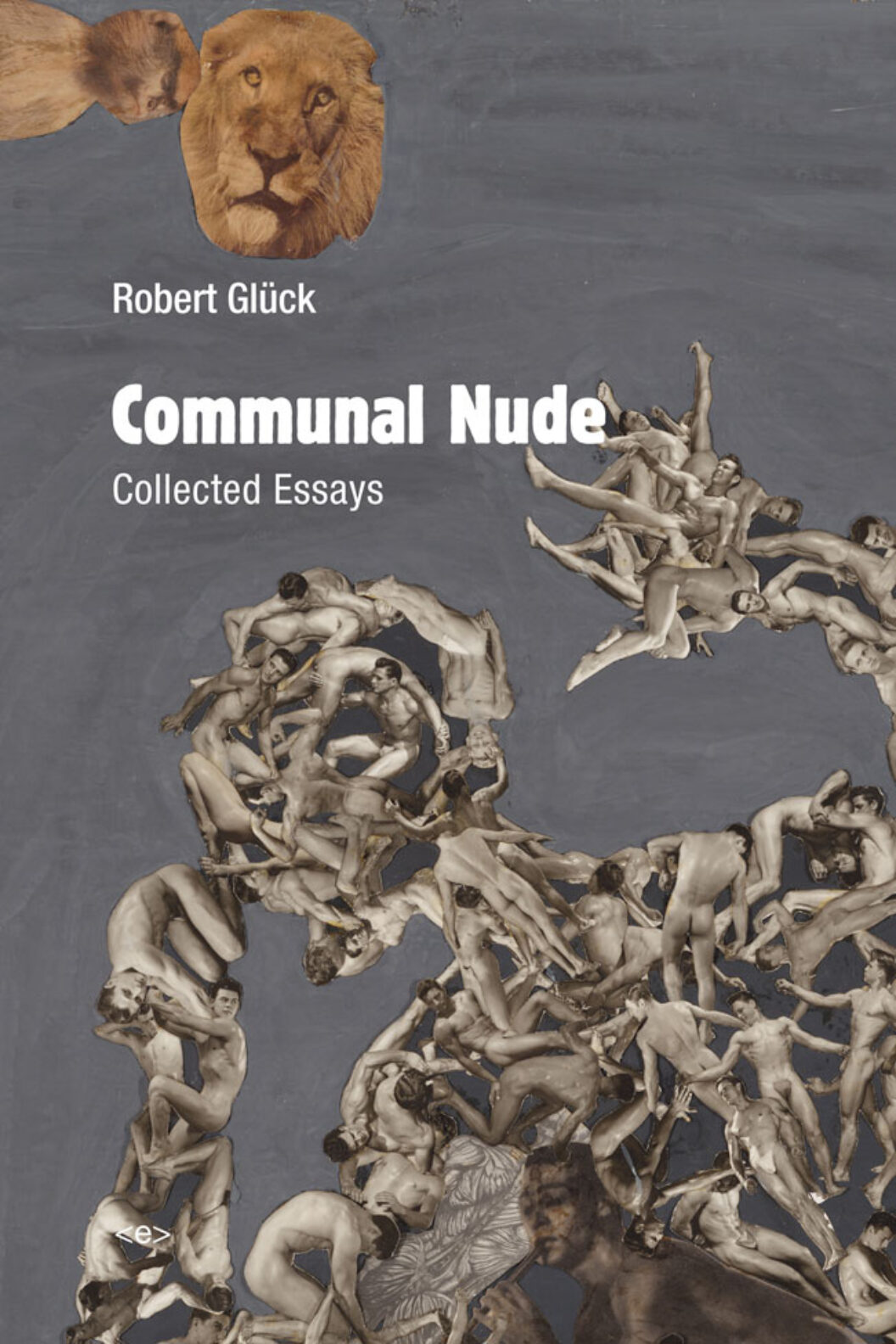 Communal Nude is the first new collection by Glück in over a decade. A founding member of San Francisco's New Narrative movement, a loose collective of writers that included Bellamy, Kevin Killian, Kathy Acker, Dennis Cooper, and Bruce Boone, Glück's best known for his novels, including Jack the Modernist and Margery Kempe. The latter—perhaps his best—imagines a contemporary romance between two gay men fused across the gulf of history into the medieval story of the Christian mystic of the same name. Nude opens with his important essay "Long Note on New Narrative," which articulates a history of the group and its gossipy "hybrid aesthetic," which approached narrative in such a way that put the self "at risk by naming names, becoming naked, making the irreversible happen—the book [as] social practice that is lived," and lived specifically within the community where it is placed: namely, San Francisco in the late 1970s and 1980s. It is a writing that asks, against the backdrop of Language poetry's aversion to narrative,
What kind of representation least deforms its subject? Can language be aware of itself (as object, as system, as commodity, as abstraction) yet take part in the forces that generate the present? Where in writing does engagement become authentic?
In Glück's work, theory mixes with porn mixes with fiction mixes with memoir, genres he borrows and dispenses with freely in order to paste together narrative collages that cycle through local gossip and world historical events, the doings of gay men in pre-AIDS San Francisco, and the blender of identity politics: a changing "I" that both obtains the look and feel of Bob/not Bob, body/no body.
In situating many of his arguments along the lines of these kind of forward slashes, Glück's essays are uncannily prescient, especially regarding contemporary conversations about gender, sexuality, and identity. He writes in 2000, for example, about "trans moments" in his fiction, the multiple axes he finds himself balanced upon, and which he compares to the myth of Tiresias in their revelation of gender as "fantastically arbitrary." In his essay "Allegory," he quotes Robert Duncan, who called his poet self "a made up thing and at the same time a depth in which my being is." Glück renegotiates the two through a constant reappraisal of the speaking subject, of what narrative—the stories that allow the thing to be made up—is. He concludes "Writing Sex Body," for example, with a description that might apply to his own fiction:
Sometimes late at night I watch the Playboy Channel while I floss. I would never pay for such dumb entertainment, but I discovered that the actors have been degraded into splashy bands of color for the nonsubscriber that pump pump pump, folding into each other like taffy on the verge of representation, resolving in an instant of clear image—more reward than tease—before resuming existence as a kaleidoscopic lava lamp on speed endlessly squishing into itself. Completely legible is the background music—thump thump thump, porn porn porn—as well as the cries and grunts of the dear actors. What a faithful representation! As though through eyes wide shut, then opened for an instant: oh that's an ass, a leg, a tongue. Here's overflow, here's a paradise of sensation, here's the modernist present, here's no mind, here's living in eternity 24/7—find it on the Playboy Channel!
Or find it in the fiction of his friend Kathy Acker (Bob's Barbarella in Great Expectations), whose novels guided his own interest in sex and body writing. In Acker, as in much of Glück, he notes that "sex stabilizes as much as destabilizes the self/text" and provides a handy, but complex politics of sexuality and representation: "We have bodies, and a relation to these bodies, and a lack of relation to these bodies, is politics for Acker." Is politics for Glück, too.
While much of the first section of the collection ("A Real Fictional Depth") is preoccupied with literary and critical theory, later sections track the varieties of Glück's interest as a reader—and the friendships that reading allowed for. In the fourth section of the book ("People"), Glück includes many shorter essays—much of it occasional writing—about friends and admired authors, tributes to the dead, intros and outros, beginning with his mentor Robert Duncan and concluding with a review of Lynne Tillman's first novel, Haunted Houses. These essays, usually brief, offer quick, intelligent insight into their subject. Comparing Dennis Cooper to Poe, he notes that Cooper's boys are our contemporary Annabel Lees—and "don't necessarily have to die to be dead."
Some of Glück's shorter essays, particularly those on art and broader cultural artifacts and events, trade in somewhat playful (if frivolous) arguments such that, in some instances, they are light to the point of extraneous. A short, 1995 essay on gay gossip around the O.J. Simpson trial reformulates his conclusion about Cooper's boys into one for Nicole Brown and Ronald Goldman: "the dead are actively dead. That's the most interesting thing about this case: this extreme union of noise and silence." Following that, Glück included a belated, curious letter from 2013 to Kevin Costner about his 1995 big budget flop Waterworld ("You spent $200 million on a movie and you don't even understand the plot!")
In a moment when autobiographical fiction—autofiction—has proliferated, Glück's essays and fiction broaden the history of the form, tracking its development in the late 1970s to now. Communal Nude adds considerably to the breadth and range of the critical heft of this work, and partially maps a history of experimental autobiography that necessarily includes poets and novelists who developed this mode long before it made the pages of the New York Times Book Review. This is important, dutiful work, and its importance isn't lost on Glück, whose best essays—and there are many—articulate a poetics of the memoir that acknowledges the genre's porousness, the tears in memory's fabric, its frayed edges. He often excels at this when he's writing about himself, the subject he doesn't quite know best (otherwise why write about it?) but which he is determined to understand better. And in him, us: "Here's Bob, he's a writer, he lives in San Francisco," he writes toward the end of "Writers are Liars," a lecture given at a literary conference in 1997. "Here is Bob's stupid love life, blow by blow. Here are his friends by name… I try to approximate the irreversibility of a performance—something you can't take back, some nakedness, some shame, some detail too intimate, something I make my body do, something that happens to it." He ends the lecture by describing a conversation he had with Eileen Myles about the then-surging interest in memoir and whether or not this had anything to do with "truth."
All this anxiety about the truth, and interest in the truth, seems to focus on the truth of abjection. This display of true misery has an element of theater. The heroin of The Red Shoes can play the dying swan into infinity, but the locomotive that actually kills her is delivering news from the real world.
Glück makes sure we're on the train.
Andrew Durbin is the author of Mature Themes (Nightboat 2014) and the forthcoming novel Blonde Summer (Nightboat 2017), an excerpt of which will be published in the summer issue of BOMB as "The Imagination of Disaster." He lives in New York.