Discover MFA Programs in Art and Writing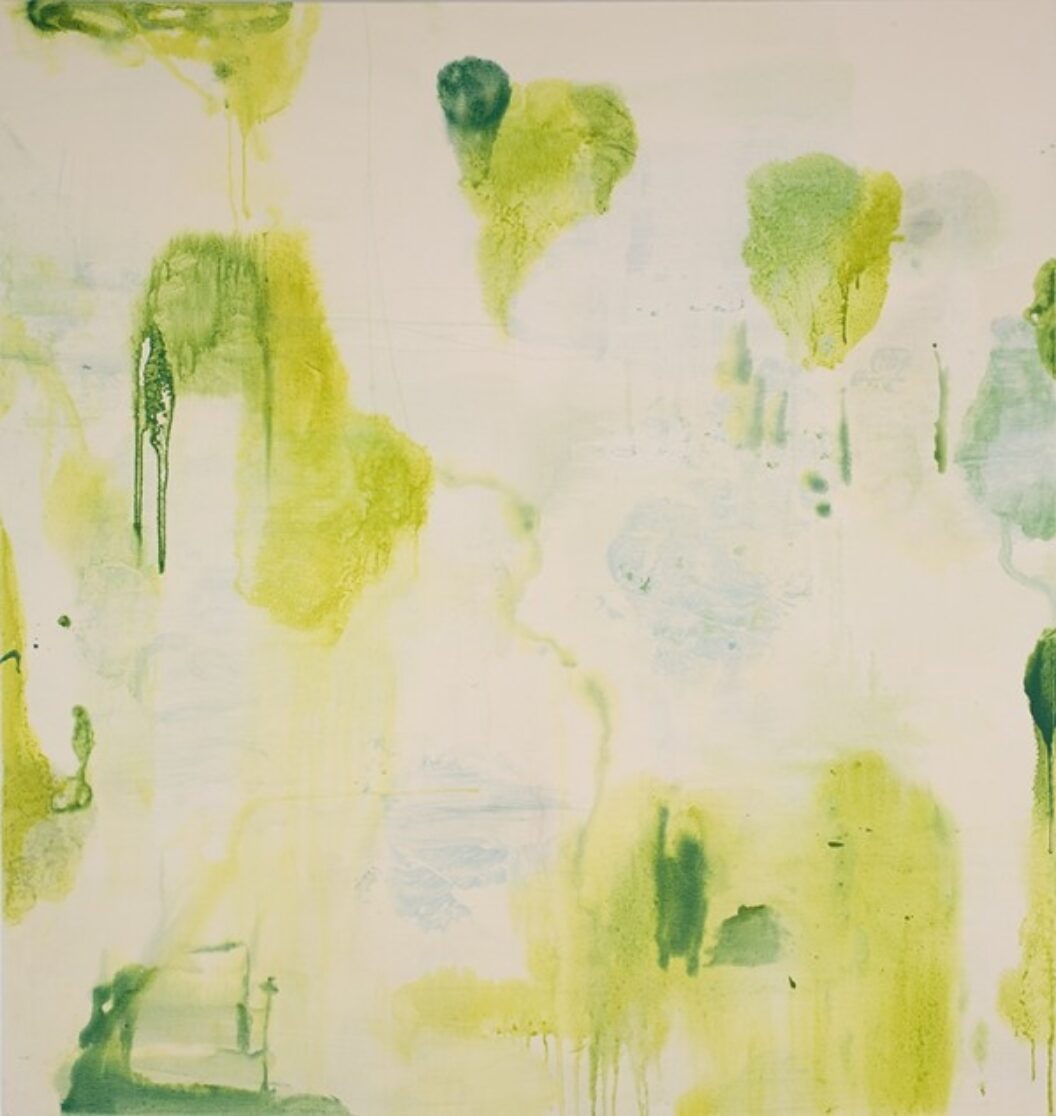 Working for Isamu Noguchi in the 1980s, Bobbie Oliver saw the time this artist took to study a stone before altering it in any way. She extends this temporal knowledge to the painted surface, attracted to paint's alchemical properties and open to the information that the materials give up when they are ready. Some paintings seem like maps of a mysterious world, others resemble stained walls made beautiful from time and accident. Her method of rubbing, printing, and blotting creates what she calls a "tactile universe," full of texture and drifting atmosphere. Like the early 20th-century Canadian painters known as the Group of Seven, Oliver responds to the natural world with a heightened sensibility. Her paintings often vibrate with their intentions, full of what Oliver calls "a state of becoming with the potential for self-revelation." They usually exist at either end of the color scale, like warm and cool Petri dishes, with their organic shapes blooming in washes of pink or blue/green. Time spent in Italy, Pakistan, and India have expanded Oliver's strategies for addressing abstraction. Memories of their physical landscape and tempo fill her canvas. Pushing "pretty" colors into a strange register, Oliver tosses the organic and synthetic together to create a floating stand-off. Like Willem de Kooning's announcement that Larry Rivers's painting was like pressing your face into wet grass, Oliver erases the line between the painted and the paint.
Mimi Thompson is a painter and writer living in New York City.
Originally published in
Featuring interviews with Dawoud Bey, Dike Blair and Joe Bradley, Harry Dodge and Stanya Kahn and Michael Smith, Nam Le and Charles D'Ambrosio, Guy Maddin and Isabella Rossellini, Bill Callahan and Jon Raymond, Pavol Liska and Kelly Copper, and Jacques Roubaud.