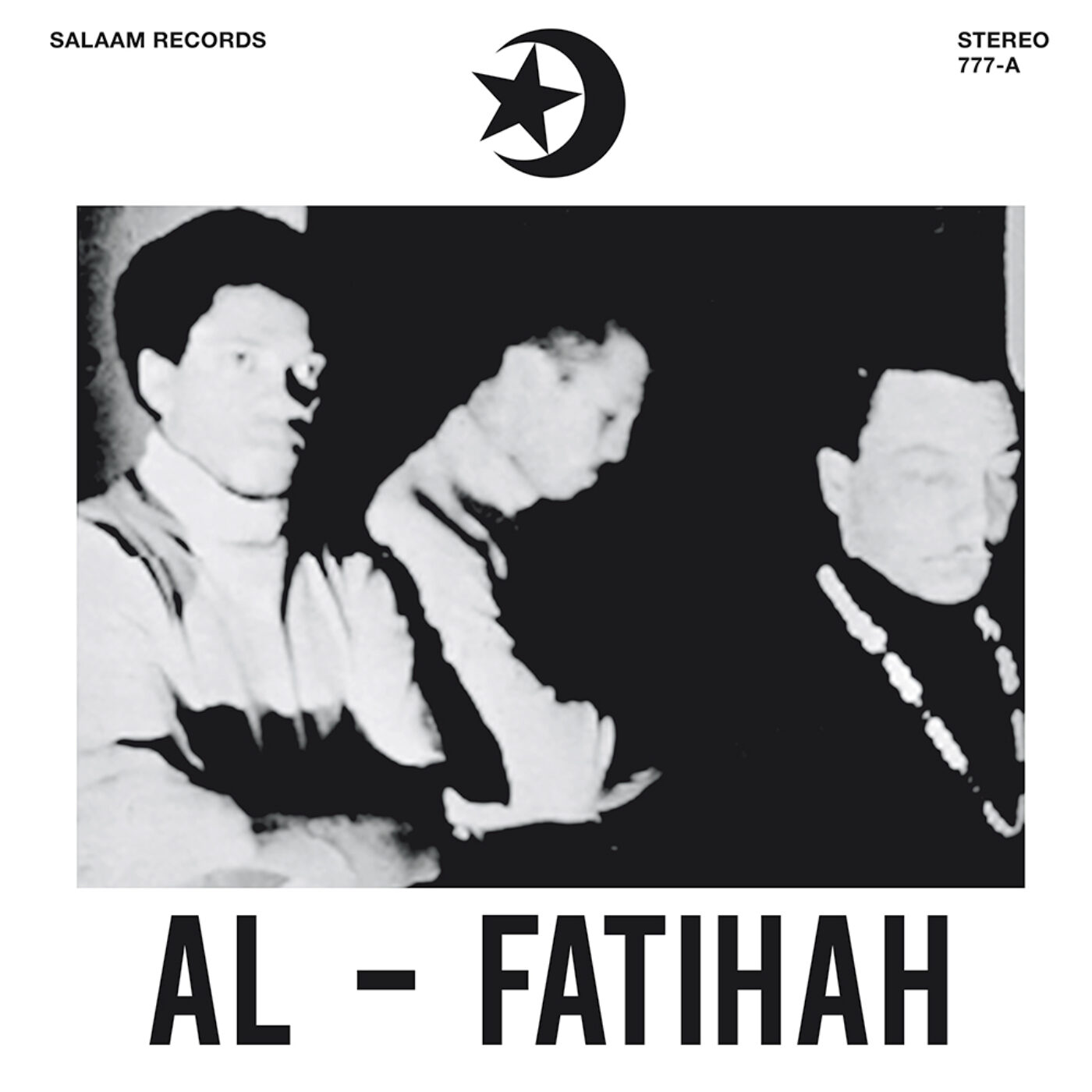 (Gotta Groove Records, 2020)
Reissued for the first time after fifty years, the Black Unity Trio's rare and explosive free jazz album Al-Fatihah still resonates with the sounds of solidarity amid a scene of intense political struggle. From the basement of Cleveland's Cosmic Music, drummer Hasan Shahid, alto saxophonist Yusuf Mumin, and cellist Abdul Wadud rehearsed four hours a day for six months, hashing out a musical response to the uprisings around them. The Black Unity Trio performed together from the spring of 1968 to early 1970, creating music aligned with the time's anti-racist demonstrations, calls for Black unity, student uprisings, anti-war protests, women's liberation movements, and workers' rebellions around the world. The Trio existed between the tragic deaths of John Coltrane in 1967 and Albert Ayler in 1970, two free jazz saints whose music was a virtual scripture. At this political and musical juncture, their sound and ethos embodied a generation of artists who believed the creation of "free" music fundamentally opposed any idea of a music "industry." Pressing only 500 copies and distributing them directly to college campuses, the Black Unity Trio circumvented such an industry, self-producing a thirty-six minute album of ear-bending transcendence and radical resonance.
"See, there were riots going on," says Shahid in a 2020 interview with Pierre Crépon in the Wire, "in Cleveland, in Detroit, Watts, Philly, everywhere. Some of the things that I'm doing on drums, I was trying to imitate an automatic weapon fire. You get my drift? And the bass drum, I was trying to get the feeling of an explosion." At once an explosion and an aftershock, we can feel the rawness of the Black Unity Trio's quite literally underground formation in Shahid's cymbal crashes, tom rolls, chime rattles, and bass booms, all of which destabilize the "rhythm section." Like many adventurous jazz pioneers from Frank Trumbauer to Jimmie Blanton to Elvin Jones to Rahsaan Roland Kirk, the Black Unity Trio explores ways to subvert the traditional roles of their instruments. Mumin sometimes trades his saxophone for the bass and sounds like a multitude of musicians on each, and Wadud's cello and bass take a simultaneously droning, percussive, and lyrical form. Just as Coltrane had culminated such unbalancing acts in a new bigger-than-jazz temple called creative improvised music, Al-Fatihah not only embraced new ways to create music but also new ways to hear the liberating sounds of its jazz forefathers.
On the first track, "Birth, Life and Death," the only composed moment of which is a call to prayer from Mumin's saxophone, it is startling to realize that there are only three—and not thirty—musicians playing. Lost in a cyclical mode of intense buildup and drop out, at first chaotic and then consonant, the music surpasses its initially jarring effect to become ultimately ear-changing. There are moments when the musicians transcend the physical bounds of their instruments to produce nearly human-sounding voices, which is both inviting and riveting, while maintaining a musical vernacular of revolt. If the jazz artist's deepest transgression is to transform a binding instrument into a free voice (audible in the singing bass of Slam Stewart, the instrument-like vocals of Billie Holiday, and the wa wa cornet of King Oliver), then the Black Unity Trio also makes the deeper transgression of the jazz band: transforming distinct individual voices into a collective voice. In moments such as the screaming machine gun fire lament of "John's Vision," or the peaceful, loving bass handoffs of "In Light of Blackness," there can be no doubt that these musicians are completely—radically—together.
Matthew Rivera is a filmmaker and jazz scholar who runs the Hot Club of New York, a group dedicated to sharing classic jazz.
Originally published in
Our winter issue includes interviews with Tashi Dorji, Danielle Evans, Walton Ford, Guadalupe Maravilla, Mary Lovelace O'Neal, the Ross Brothers, and Aaron Turner; DIY cookbooklets from Dindga McCannon; poetry by Rae Armantrout, Imani Elizabeth Jackson, and Allison Parrish; prose by Langston Cotman, GennaRose Nethercott, and Brontez Purnell; a comic by Michael DeForge; protest drawings by Steve Mumford; and more.