Photographer Björn Larsson discusses the perception shifts he experienced when documenting the miraculously slow and unrelenting growth of nature.

Discover MFA Programs in Art and Writing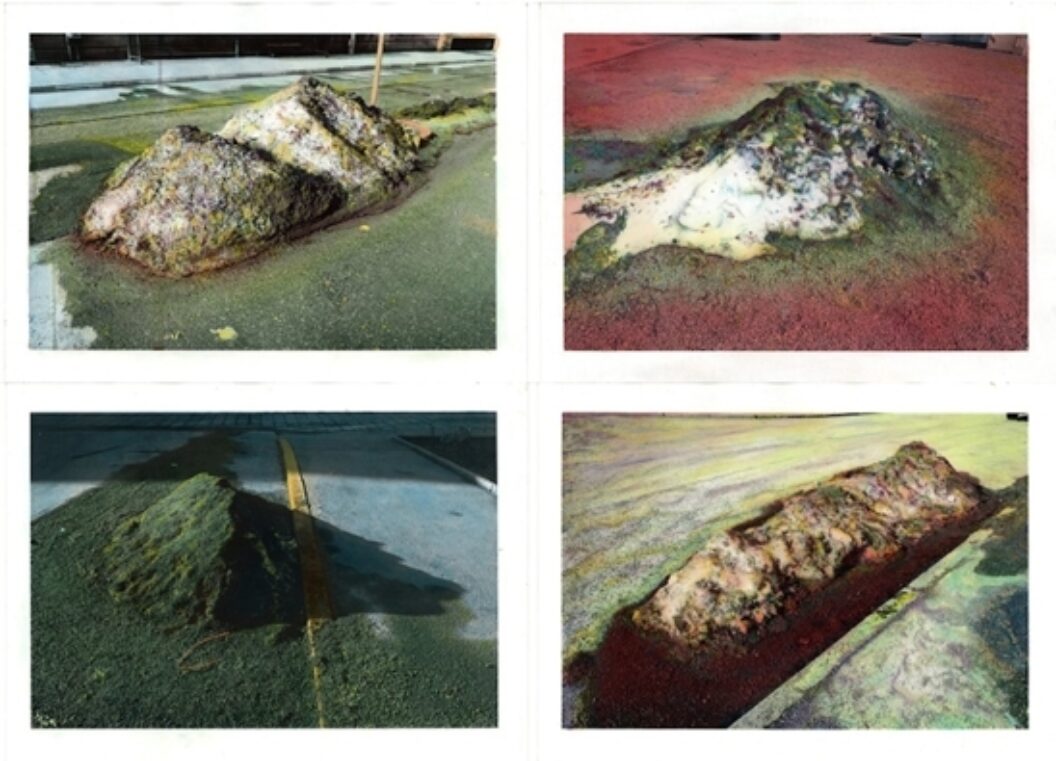 In 2006 I came across this beautiful book titled In the Midst of Nature published by Journal. An object with a matte yellow cloth spine, enigmatic fiber board cover, and simple design, it's probably one of my favorite books, and I return to it year after year. It was the essay written by Magnus Bärtås that really drew me in, not only to Björn Larsson's photographs that the piece was written to accompany, but also as a greater explanation as to why I am continually seduced by the use of lens-based mediation in photographing nature. Bärtås weaves a wonderful essay about the history of natural history museums (or "biological" museums, tracing their roots to Gustaf Kolthoff, on whose work Larsson's series was based), early eighteenth-century methods of landscape analysis and viewfinders, a query into "natural" and "untouched" landscapes (with Yosemite as a case study), but most importantly about the history of observation and seeing and how that is continually shaped by perception and memory.
Since working with Larsson on an exhibition in Atlanta this past summer, we've regularly communicated via email, continuing our conversation, and I've come to learn more about his work through thoughts, images, and anecdotes. Over the past month or so we've discussed, among other things, the Naturfotograferna society in Sweden and Larsson's newest work Brandplats 3 (winner of the Swedish Photo Book Prize 2013), a publication resulting from a ten year project documenting the outcome of a major forest fire in Tyresta National Park in Stockholm County in 1999.
Rachel Reese I'm interested in talking about landscape photography versus nature photography and where you see the lines blurring or alternatively becoming distinct between the two genres.
Björn Larsson The lines are blurred, and I think they should be. Landscape is more of a traditional form or subject in the arts, while nature photography is more related to other practices—science/taxonomy and special photographic practices like hunting and catching. This hunting aspect, a close relative to reportage and news photography, is all about giving the impression of being "there" to catch the decisive moment. I think especially nature photographers are struggling with this decisive moment. How much can be arranged before this moment and what is the relation to the authentic? There are rules to follow—like Ten Commandments, ethics guidelines, and so forth.
I have a fine quotation from a preface of a Swedish book from the early 1900s. The title of the book could be translated as My Hunting with Camera. I'll translate this short text and send it to you later.
Landscape art is so much more about a portrait of a geographical place or expressing ideas of place. But I really think they should blend. Often the narrative behind nature photography fascinates me. When trying to narrate nature, it's extra exciting.
RR Something that really caught my attention when reading further on the history of the habitat museum and diorama is that some practices and conventions originated (and grew) simultaneously in Sweden and in the US. Why do you think this is a specific way of seeing? Even today there seems to be such a strong connection between Swedish photographers and the framework of nature photography—Torkel Korling comes to mind. Do you know his work? Also, I'd like to hear more about your ethical guidelines in regards to capturing the "authentic."
BL It's interesting, this identification with nation and nature. The diorama-museum, I guess is a sort of monument—often a national one. Other countries must have other desires for self-promotion at that time, like through culture (architecture) and power (war). In Sweden, there was this strange mix—coincidence or chance—that a few very powerful people had similar ideas at the same time in the same social group, an exclusive hunting club: the hunter and conservator (Kolthoff, who was best in Sweden in both professions) the artist with ambition and skills (Liljefors), the man with money and maybe bad conscience (Liljevachs), and the landowner King (Oscar II). It's almost as if this group was the reason for the birth of the Swedish museum project Biologiska Museerna. Behind its creation is maybe a slow adaption of Romanticism's ideas about nation, its people, and its nature. Maybe it's a fear of modernization, with city populations growing up without the knowledge of the Big Book of Nature. (A pedagogical tool to convey virtues using bird and mammals in leading roles).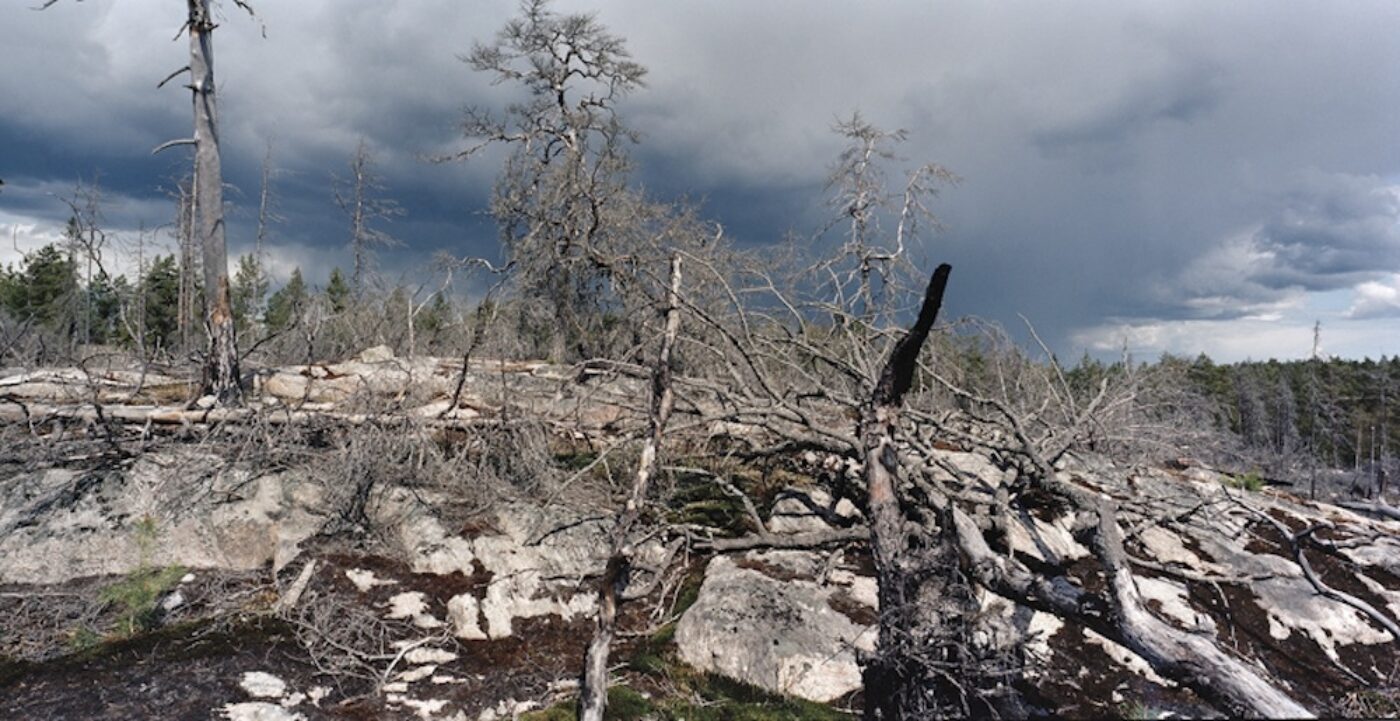 Naturfotograferna is a Swedish association started in 1966 as a reaction to manipulated nature photographs in general, and specifically to one reportage in particular. As a member of Naturfotograferna, by joining you make a statement that you would follow the rules set up by the association. The rules regulate ethics in relation to the animals depicted—to what length the photographer can or can't go to get the image. But the rules also regulate the truth factor in the images. I think this truth factor is still very important to nature photographers in general. Maybe it's the same as with reportage and news: they all rely on the truth for legitimacy.
A couple of years ago the association was severely hurt when one of its most famous members was caught with his pants down collaging, manipulating, and Photoshopping his images. An anonymous group revealed this and the media attention was enormous. After this very bad publicity, Naturfotograferna set up a new set of rules at its next annual meeting, like an updated version of the original 1966 commandments, but now with a scale to determine how much manipulation is involved in a member's photographs. So from now on, every photograph has a sort of metadata explaining what happened between the exposure and the publication. Like forensic data for a trial. The scale is truly very hard to follow. As an outsider, I either see a smoke screen or I see evidence of a total neglect of the history of the photographic medium.
Here is the translated text for "My Hunting with Camera." The Google translation might not be perfect; The Swedish text has an old fashion touch that I'm clueless how to reflect. The cover is sort of fine with a small circular print of a sepia-toned bird, small.The first page starts with: 
Min Jakt med Kamera ("My Hunting with Camera") by Paul Rosenius, Stockholm, Aktiebolaget Ljus, 1912:
The ancient form of hunting, the bloody, will, I think, less and less be exercised. The future of hunting will more and more become the hunt with a camera. This causes no one's death and no one's pain, and it allows to live in twofold sense: the hunting object may maintain life and thereto get a second, more or less imperishable life in the image that grabbed a moment of it's being.

The following text sings the praises of photography and compares it with "bloody hunting." Same exercise for body and soul, same athletic body. The moment one locks eyes with the prey … excitement. Trophies, but different ones. Live and let live.
RR I feel an affinity between Danish filmmaking's Dogme 95 and Naturfotograferna. Please tell me about the original 1966 (or earlier?) incident you briefly mentioned that created the reaction and organization. Torkel Korling came to Chicago from Sweden in 1922. While he became known for commercial photography, he went back to his love of botany and plant life imagery later in life, especially to photograph the native prairies of the Midwest, where he lived. There was an objective way of photographing nature as subject that he at times deemed to be a political act.
BL The 1966 starting point for Naturfotograferna was an article entitled "SOS Air Alarm." It was published in the magazine Jaktmarker och fiskevatten. The photographer's name was Christer Wastesson. I was born in 1966 and have no clue what made a group of photographers so upset they had to organize themselves. But the fake image with the text was maybe too much. I translated the short text here:
JoF again presents an international top of the class image report. The JoF photographer Christer Wastesson followed for a few charged seconds a young hawk attacking a jay through the viewfinder. Already at a distance, the hawk identified the jay on the ground. Rapidly, like the wind, it comes into the target area (image 1), starting the attack (2, on the left). At the same time as the hawk starts to nose dive the jay panics and tries to fly away. But too late. With shocking impact the hawk strikes its claws in her back … (3) … and looks for a protected dining place after its completed quest.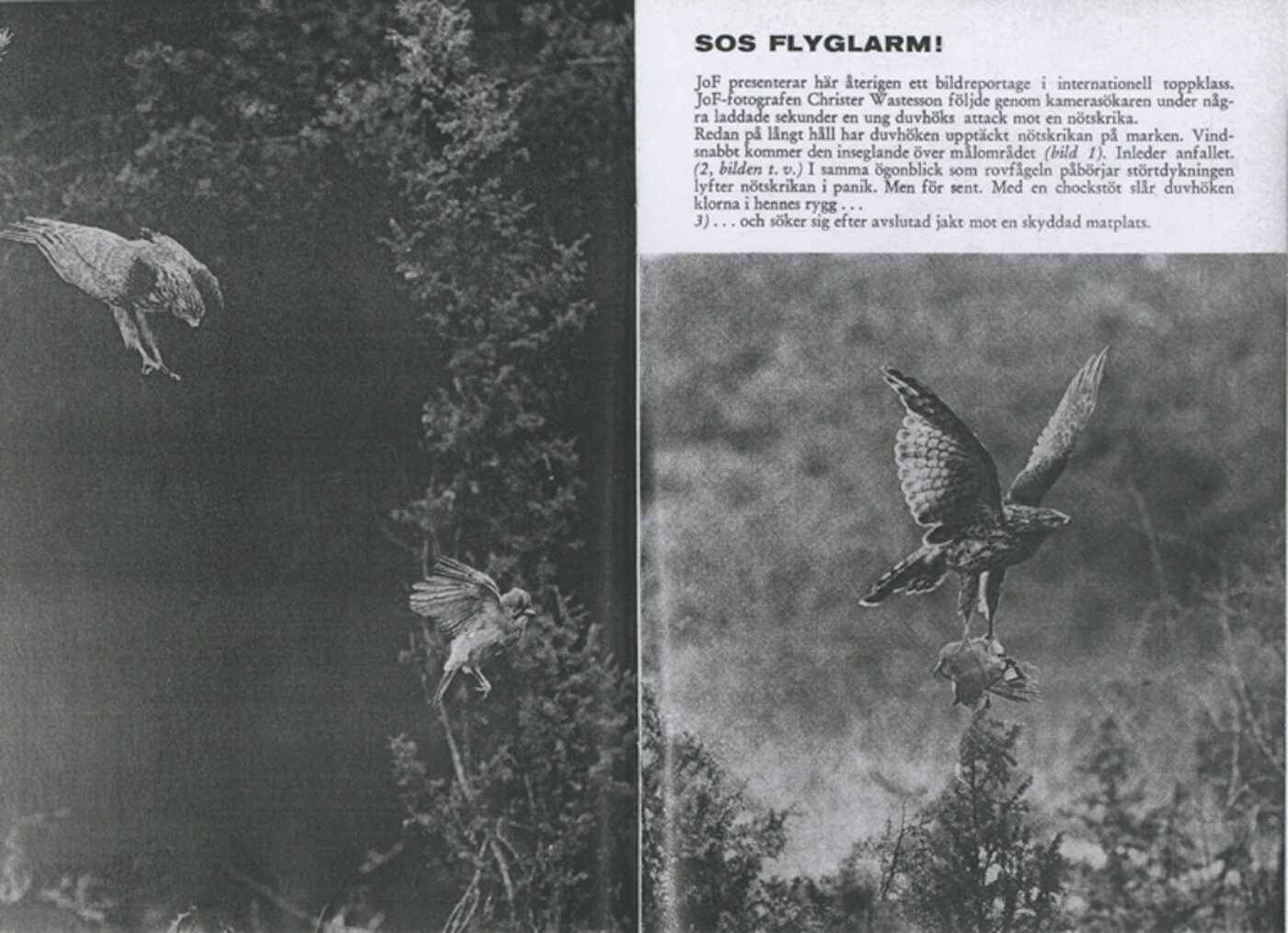 RR Do you think the camera is primarily a truth-telling device? Is there a way to utilize the objective nature of the medium, specifically while working within an ideology or predetermined set of conditions, to propose a fiction or non-reality?
BL Well, it's a tool for realism. And what was regarded as truth yesterday might be a lie today, and vice versa. The camera is definitely a tool for knowledge and study. To say cameras are true is as strange as saying they are false. However, I think that the world of nature photography has not yet been scrutinized in the same way as other, more controversial, fields of photography. I don't know why. My theory is that most people think of nature as innocent. And talking about this innocence is also innocent. As you can imagine, I disagree. I think talking about nature is very fundamental to all aspects of life, existence, and politics. What is natural is a very hot potato. Looking at beautiful images of wildlife, flowers, and ants—what can be wrong with this?
RR It brings to my mind Ian Hamilton Finlay's Little Sparta and the garden as a political act. Please tell me about your long-term research with the site for Brandplats 3. Were you approaching the site as a documentary photographer or as an investigator of sorts—and I'm implying, did you have an agenda?
BL I wanted to make a portrait of this place or site. The site is a burned down national park and all that it implies about representation of nation and conservatism. To think of a forest in terms of a museum, to preserve it for the future, is an exciting contradiction. When the forest disappeared and the rescue operation caught the whole nation's interest with large media coverage, I knew it was interesting. This was in the summer of 1999. In my portrait, I followed two lines: one was a photographic documentation of continuous walks in the park over ten years using the same equipment, and the other, collecting documents from institutions, organizations, and the media—those somehow involved in the fire. Together they form two different narratives about the place, one dramatic and the other slow. Since I was not present at the actual event—the fire, police investigation, rescue, media, and aftermath—I want to recall a historic event where nature was not the perpetrator, but the victim. I wanted to mirror Sweden through this event, a country willing to mobilize everything to save a forest.
RR Would you say nature was both the perpetrator (fire) and the victim (forest)? What has this project revealed to you in terms of editing or photographic manipulation? And that can differ in both tone and perspective: from private to public, institutional, political, archival, artistic. Observation is continually shaped by perception and memory. As you mentioned, gathering documents and press from organizations involved was half of the project: Do you feel all parties involved pursued this narrative altruistically? And how did your own memory play a role in this project? You returned to the same site continually for ten years …
BL I guess it would depend on whether the fire was of natural cause, a deliberate act, or a mistake—either way, it could be described with nature as cause, or not. There is little space for fire outside designated locations. Controlled: yes, uncontrolled: no. Nature was both in this case, but I think with maybe more emphasis as the victim. The editing process was of great significance throughout the project. From the very start, I had a peculiar feeling when walking and photographing in the area. No route was better than the other. (All paths and landmarks in the park were gone). All views in the camera were as good as any. The pointing (a crucial photographic activity) seemed not unimportant but very arbitrary. So finally, when editing the images, I chose to work with them all and leave no image out. The printing was, in a similar way, reduced to a minimum by trying as far as possible to think of every image as its own universe.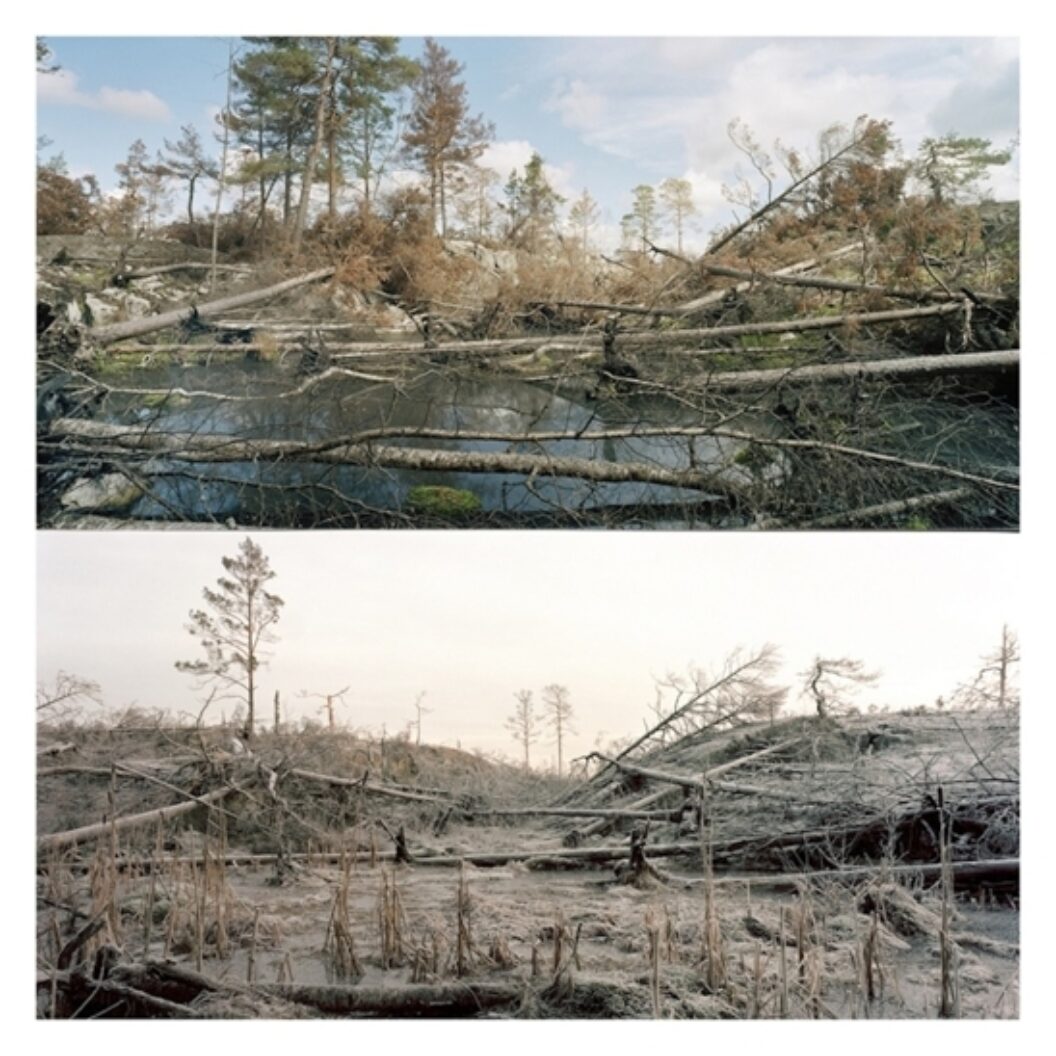 The decision to present all images from ten years of walks resulted in a presentation form of ten leporello books of major length, one for each year in the park, which contains every exposure. The books can be unfolded to lengths ranging from fifteen to twenty meters. In each book I chose to highlight three to four images per visit. The editing here was purely a "feed your darlings" approach, instead of the opposite. In the printed book, the paper is thin and uncoated. I think I am very aware of how glossy, sharp, and colorful images dominate contemporary photography. The reception has been a sort of unfamiliarity with the tone and color, a reminiscence of something past.
About the documents and altruism: I think it was somehow revealing that this unselfishness had a resonance in nature. But for sure, I think this was a sort of (full) dress rehearsal. A practice in organization of our defense against an enemy of any kind.
My method in walking was to let intuition be my guide and not to think about the outcome beforehand. I think this method was successful the first nine years. The last year my mind was elsewhere, thus, I did not enjoy it as much. However, I chose to pass by the same spot in the park every time, either when entering the fire area, or when leaving it. Over those ten years a lot happened in my personal life. Friends and family members passed away, I got married, we had two children, divorced, etc. The global events are of gigantic proportions. Meanwhile, the forest slowly fell apart, decayed and some small pine trees grew a few centimeters. These different perspectives become the most powerful for me, not as knowledge but as something experienced while completing this project. Time, that is somehow difficult to grasp with the camera, was maybe the real focus in Brandplats 3.
RR So how many images in total did you take in ten years? Were there years where you took more images than others? What determined your annual output? And, does this project and the forest take on symbolic meaning for you? Perhaps your visits to the forest were a life-stabilizing event. Have you been back since?
BL Trees have symbolic qualities, the forest too. I love the book Landscape and Memory by Simon Schama. Have you read it? I guess burning down the whole forest would have appealed to the Romans, to the Sheriff of Nottingham, and to the Nazis.
I sent you an image of two trees, one pine and one birch. It originates from a mid ninteenth-century painting by Swedish landscape painter Marcus Larsson. This tree couple occurs in many of his paintings and his work has been in the center for some of my own work too. The pine was, at that time, considered to be the best illustration of the Viking character—stand up straight or break (better than the more flexible flame tree)—and the birch is the female twining around him. I made a black-and-white reproduction of this painting and gave three copies to Ehab Khater, an Egyptian hand colorist and asked him "translate" it to color. This was one of many tracks and paths in TRANSLATION WORKS, a project about hand coloring of photographs, ongoing since 2001.
I never counted, but I think there should be some 600 images in Brandplats 3, sized 6x12 inches. The yearly amount changed with weather, inspiration, focus, and so on. But yes, maybe the project—maybe all projects—had this stabilizing effect. I better not end any more projects for a while then! I returned just two months ago to make a television report about it. But this was the first time I went back. I never really felt the urge to go back.
Björn Larsson's newest work Brandplats 3 was awarded Best Swedish Photobook of the Year.
Rachel Reese is an independent curator and arts writer. She produces, with her husband, Possible Press, a curated quarterly newsprint publication of artists' writings, as well as Possible Projects, a storefront exhibition space.