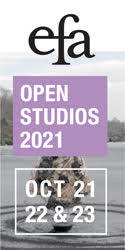 Populated by ghosts, morbid neuroses, and wicked humor, Pure Poetry paradoxically is hardly gothic and barely comic. It is instead a subtle yet edgy invective against bourgeoisie homogenization; a defense of poetry; a plea for love. It is, of course, a love story—though the heroine, a poetess posing as a black widow (L'oreal Black Cherry, to be precise), would be loath to admit it. "To do my marriage justice, a death is required. Death is the way it had to end, the only exit available, and Max had to be the one to take it because it wouldn't be logical for me to be the dead one." Max isn't really dead; he just represents impossible love—the tragic version. And Lila Markowitz, the willful, wounded, and wiseass narrator of Binnie Kirshenbaum's new novel is inclined to resolve classical tragedies—such as impossible love—with formal solutions. So Max, the terrifically German and tragically ex-husband, gets "killed off," narrative destiny is served, and Lila seeks fragile solace in the company of a sympathetically outcast cast of characters, including a cross-dressing therapist and a pair of spinster ghosts,though more than anything, Lila runs from (while embracing) the ruins of her marriage with misanthropic sarcasm.
"Humor," writes Kirshenbaum, "is anguish taken to its final conclusion," lest anyone be tempted to relegate women's wit to the realm of mishaps with the blender. As in her wonderful short story collection, History on a Personal Note, Kirshenbaum and her unsettlingly astute sarcasm face off with anguish. The tough-girl façade Lila Markowitz erects around herself is a most transparent and most artful fallacy. For behind her deprecatory largesse, rules of etiquette, and prosody lie regret, insecurity, and quasi-taboo aspects of self-definition: secular Judaism, assimilation, historical responsibility, family, and unwitting passion. Pure Poetry is about where formal structures—poetry and history—fail to contain obsession. And where, with stunning reversal, formal structures triumph in the expression of even more primal needs—to love, to be loved, to know oneself, to be able to set afternoon tea for a devoted family of ghosts.
—Minna Proctor
Pure Poetry by Binnie Kirshenbaum will be published this spring by Simon and Schuster.
Originally published in
Featuring interviews with Frank Stella, John Currin, Jim Crace, Frances Kiernan, Brian Boyd, Marsha Norman, and Arto Lindsay.