Vastness, Loneliness, and Abandonment: Bill T. Jones Interviewed by Nicole Loeffler-Gladstone
Themes of race and abandonment in Bill T. Jones's Deep Blue Sea become all the more relevant.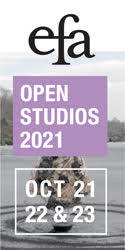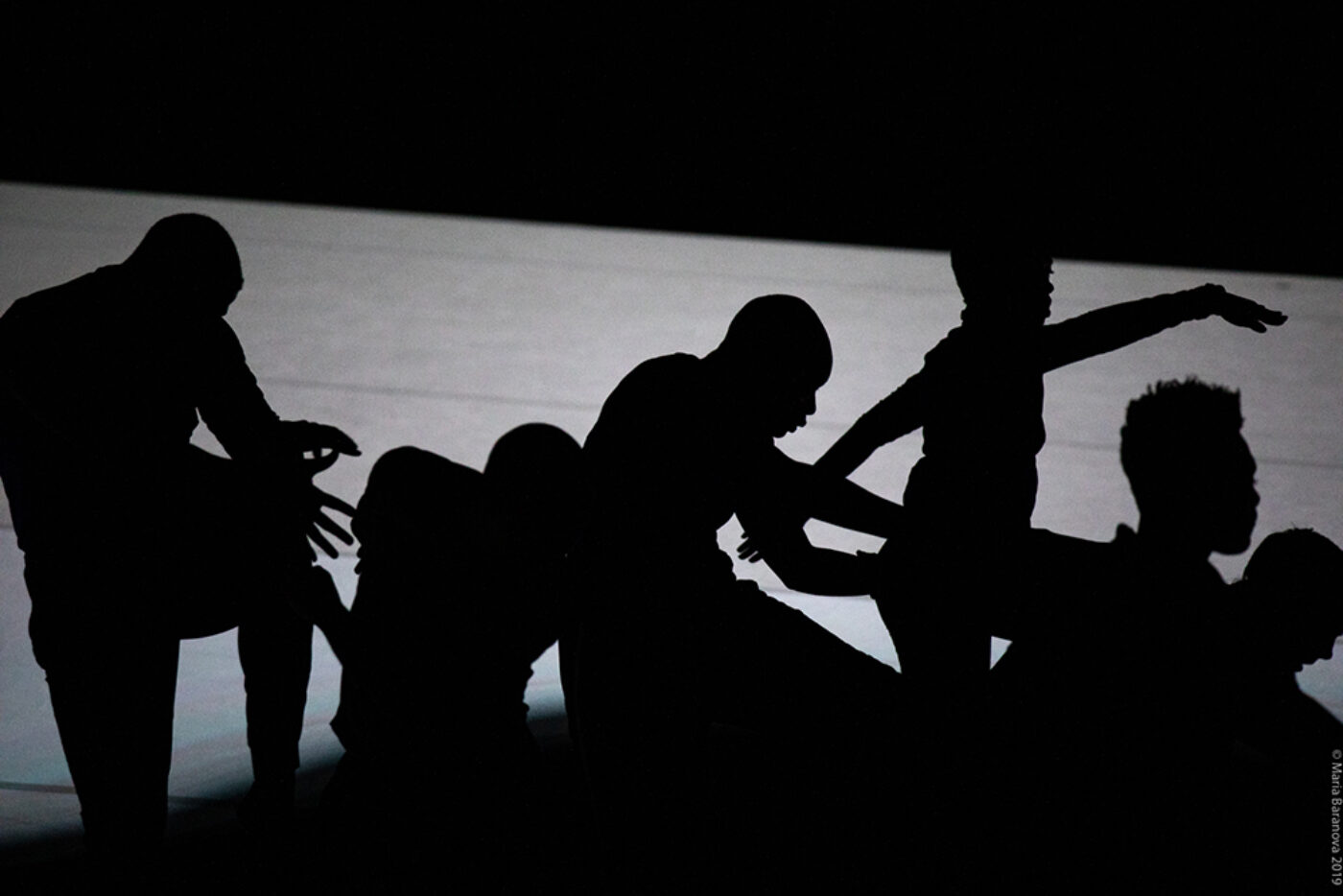 The Bill T. Jones/Arnie Zane Company was scheduled to premiere Jones's latest work, Deep Blue Sea, a commission by the Park Avenue Armory, before the COVID-19 pandemic shuttered social gatherings throughout the United States. Jones and I spoke over the phone less than a month ago, though now it feels like it has been years. We didn't discuss the possibility of cancellation, because I didn't anticipate the exponentially deadly effects of COVID-19 or ask about contingency plans. Looking back on my notes, I feel naive, heartbroken, and terrified for the people and communities suffering from this disaster. Since then, Jones and his company have transferred some of their activity online, including an Instagram Live series in which company dancers teach aspects of Deep Blue Sea choreography.
Deep Blue Sea draws on fragments of Moby Dick and Martin Luther King, Jr.'s "I Have a Dream" speech to navigate community and isolation. Jones—whose decades-long career has earned him a MacArthur "Genius" Award, the Human Rights Campaign's Visibility Award, induction into the American Academy of Arts & Sciences, and much more—cultivates a vision of resilient humanity that remains vital in this time of crisis. During our conversation he stressed the impact of Pip, a Black character in Moby Dick who is dehumanized by his shipmates and then abandoned in the ocean.
Jones didn't choreograph Deep Blue Sea with a pandemic in mind, but Pip is forsaken by the same forces responsible for the United States's sluggish public health response. COVID-19 lays bare the myth of individualism, the intentional violence of capitalism and settler-colonialism, and the indifference of the powerful. The image of Pip—vulnerable, isolated, slowly dying as his lungs fail—could be pulled from a current headline.
Toward the end of our interview, Jones said, "Now is not the time to be complacent. It's time to speak truth." I couldn't agree more: No one is disposable. No one should be left behind. Offered in the right way, performance can be an antidote to isolation.
—Nicole Loeffler-Gladstone
Nicole Loeffler-GladstoneI didn't sense an immediate connection between Martin Luther King, Jr.'s "I Have a Dream" speech and Herman Melville's Moby Dick, the two source texts for this work. But you've talked about placing the character Pip at the center, and that changes my perspective on how the two can relate.
Bill T. JonesPip surfaced as a minor character in Moby Dick, alone and abandoned in the ocean. I didn't remember him in the story. I love Melville, but once I realized I had entered into his white, entitled, nineteenth-century point of view, I felt embarrassed. He describes how Pip plays the tambourine. He says things like, "even Blackness has its brilliancy." It's said in such a convincing way that I swallowed it. He has the privilege of describing things in a beautiful yet deeply patronizing way, and I'm trying to get at that worldview and get something out of it.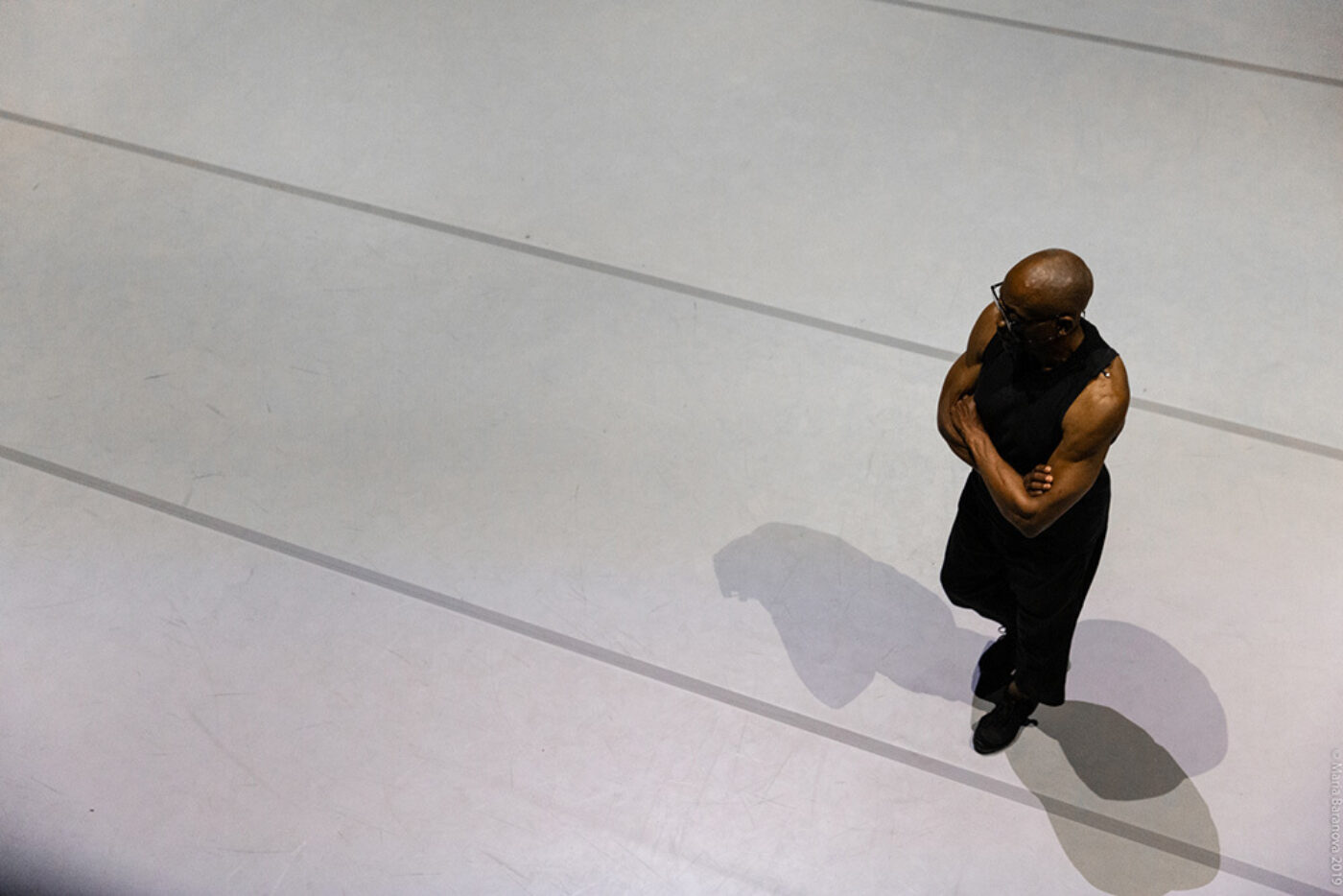 NLGThat makes me think about the way MLK's "I Have a Dream" speech is marketed to white people as a palatable piece of civil rights history, while more militant figures, or even King's more militant speeches, are left out.
BTJMLK runs the risk of cliché, almost like Black History Month. Our country has difficulty understanding what Blackness means. We think if we take hands and sing like children, we'll all be free. When you compare "I Have a Dream" to "Letter from a Birmingham Jail," the latter is much more angry.
NLGPip is never able to confront the people who deny him humanity—he's considered mad after his sublime experience in the ocean. And of course, King was denied life because of the threat he posed to white supremacy. Does the text in Deep Blue Sea offer an alternate ending for their voices? One in which they continue to survive within community?
BTJWhen Pip is in the water, it's a metaphor, a suspension. It's a goal to me, for all of us who are lost in the cultural moment. Melville gives me the metaphorical floor to stand on, and King gives me the courage and the spiritual reach to try and enliven that journey. I would like to demonstrate loneliness and negotiate a complex social system.
NLGThis work is premiering at The Armory. Did the idea for scale come first, or did the work need to push itself out into the space?
BTJAn idea comes from all sorts of places. Nick Cave invited me to respond to his work at MASS MoCA [Until, 2016–17]. I wanted to do something alone, walking a giant figure-eight in the space. That walking was hypnotic, and it began to suggest other things. There's something about the gigantic dimension of the ocean, the scale of Cave's show, and the symbolism of large and small. At the time, when we were rattled by Trayvon Martin, by Ferguson, I began to think about the invisible. Vastness, loneliness, and abandonment all began to play into my mood. Everything felt big, big, big. I asked Liz Diller [of Diller Scofidio + Renfro] if she would want to collaborate with me, because she has a hold on space. She said that The Armory isn't big enough, because she was thinking of the ocean and Melville's scale of the infinite.
NLGAnd The Armory is massive compared to any downtown theater! Was it overwhelming to imagine movement filling the space?
BTJScale is a daunting prospect in dance. Architects think nothing of putting up a project the size of Grand Central Station. In my world, everything is very human-scaled. When you begin to work at stadium size, you need something that helps, like video and lighting. We brought in Peter Nigrini, and he's going to help mitigate the scale through projection.
NLGHow are you addressing detail and intimacy?
BTJIntimacy is something we continue to struggle with. How do you translate fragile performance that's sometimes only about an elbow or hip, and that has great drama and pathos, when you're in a 184-seat theater? When I speak in the performance, and the MLK text is interrupted by bits of Melville, I change gears and use "I." It's extremely intimate. The audience knows that the small figure is now addressing them, is in time and space with them.
We also rely on Nick Hallett's musical direction. Some of the music is quite imagistic in its use of text. Sometimes it's a prison work song or something spiritual, so it has a quality that grabs the heart and allows you to travel inside yourself, into a shared public space that we all possess.
NLGYou're performing for the first time in more than fifteen years. What prompted that decision? Does it feel momentous?
BTJIt's quite humbling. I used to dance and run and sing, but I'm not trying to make a physical display. That's the job of my brilliant company. I have challenges with the text, having to memorize it. When Cave asked me to do something with his work, it was just different enough, allowing me to see if I could feel embodied and move in a large and potentially alienating space.
The piece begins with me, then my nine-member company, then a community with ninety people to make one hundred performers total. It moves through certain societal landscapes. I never change costumes, and my way of performing never changes. That may make me look like a protagonist, and yet I'm not. I'm part of the whole.
NLGWithin these metaphors of the sea, it sounds like you are an anchor. Was it intimidating to engage with such well-known texts? Maybe the texts can form another anchor point for the audience.
BTJThere's something perverse about putting political speech to abstract movement. It's almost like dancing to the Constitution. I've been talking and dancing most of my career, with mixed results. "I Have a Dream" has been aggrandized. Many people have a sense of what Moby Dick is "about." When a near-sacred text is turned around, you should turn it around in your mind.
NLGDid the title Deep Blue Sea come from the dilemma implied in the phrase "Between the devil and the deep blue sea"?
BTJNo. It came from the huge weight and metaphorical meaning in Melville's image of a little Black head bobbing in the ocean.
For the next few weeks, members of the Bill T. Jones/Arnie Zane Company will be teaching shapes from Deep Blue Sea in an Instagram Live series.
Nicole Loeffler-Gladstone is a performer, choreographer, and writer living in Brooklyn. She is interested in dismantling hierarchies.