In an age that has outlived music, more or less, aesthetic survivalists find themselves living large in the archives, rooting in the root cellar for something with some life left in it. I've been digging deep for jazz most of my life, prospecting the past for something that might indicate a possible future. The music scene reminds me of a futuristic 19-century Mallarmé poem about "an age that has outlived beauty." That the sublime was made in my lifetime is an inestimable incentive.
One of my later on discoveries was the genius of Bill Evans. The revelation came slowly, beginning with Kind of Blue, the 1959 Miles Davis album, probably the best jazz seller of all time. Kind of Blue is eternal, ever-present, prophetic modal music, created by a band of perfect but volatile chemistry: Miles, Coltrane on tenor, Cannonball Adderly on alto, Paul Chambers on bass, Jimmy Cobb on drums, and Bill Evans on piano. Evans was more than a sideman to Miles. His piano created an extraordinary atmosphere that perfectly framed the cool fire of this modernist blues revolution.
Evans didn't last long with Miles—a year or so. He resigned to create his own trio. A delicate man, he was exhausted by the intensity of playing with Miles, and perhaps, perplexed by the heat he took as the lone white guy in the group. (And horn-rimmed Bill looked white on white.) Yet Miles's admiration was undiminished. The cover of Evans's first post-Miles record,Everybody Digs Bill Evans, recorded when he was 29, features quotes from those who dug, including Miles: "I've sure learned a lot from Bill Evans. He plays the piano the way it should be played." Other kudos came from George Shearing, Ahmad Jamal, and Julian Cannonball Adderly. But by then, Evans was a made man in the musical underworld.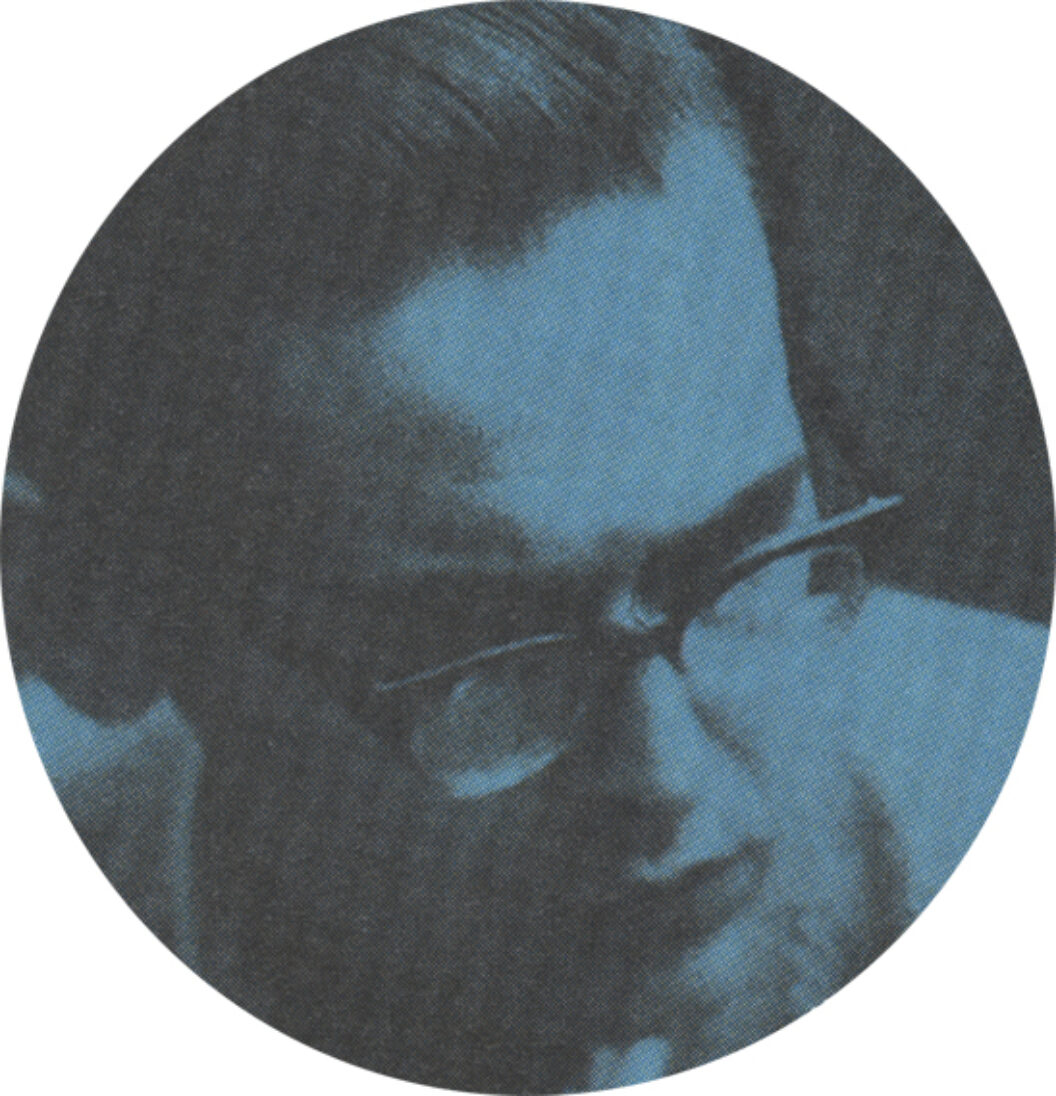 I've bought more copies of Everybody Digs Bill Evans than any record I've ever heard because it's the best, a gift of pure beauty. I find time for it almost every day and it never fails to deliver inspiration, from the sublime swing of the collaborations with bassist Sam Jones and drummer Philly Joe Jones to the astonishing serenity of the solos: "Peace Piece," "Some Other Time" and "Epilogue."
Bill Evans is a consummate improvising pianist. His discography lists some 168 releases, including numerous multidisc sets. His preferred format was the trio, with drums and bass. These were units, not Bill and backups. He freed his drummers and bassists to change roles from conventional formats, highlighting the improvisation of the group. He also created classics in larger configurations, including trio plus symphony orchestra.
Bill Evans was a perfect classical musician, as can be witnessed on Bill Evans Trio With Symphony Orchestra, on which Bill plays his own compositions as well as works by Bach, Chopin, Scriabin, Granados, and Faure. But to Evans, jazz was classical music. Glenn Gould said of Evans, "He's the Scriabin of Jazz," to which the classical music critic Robert Offergeld said, "More to the point, Bill Evans was the Bill Evans of jazz. He could produce a broader tonal color in 32 measures than Glenn in his whole career."
You could buy a lot of groovy pop records this year, maybe Smashing Pumpkins or Hole or Puff, and learn from prevailing symptoms, or you could choose adventurous, transcendent, advanced music, choose life in depth and buy Bill Evans, Loose Blues (with Zoot Sims, Jim Hall, Ron Carter and Philly Joe Jones), or Crosscurrents: the Bill Evans Trio (with Lee Koniz and Warne Marsh), or Bill Evans Alone (one of the first examples of a musician accompanying his own tracks); or go berserk in a fit of illumination and acquire Bill Eva'e: The Complete Riverside Recordings, or The Complete Bill Evans on Verve (18 CDs), or the new Bill Evans: The Secret Sessions, live from the Village Vanguard 1966–1975 (eight CDs). And after you have dug Bill Evans deeply, you'll surely want to read Bill Evans: How My Heart Sings by Peter Pettinger (Yale University Press) because it's one of those great music books that's about great music. And as the millenium fades to gray and CDs serve as soundtracks to fashion videos, this music sounds enormously important to life, and "Peace Piece" reminds me that perfection exists for moments at a time, and a song like "Turn Out the Stars" remains as proof that beauty can still exist on record and may yet live to exist live. Bill Evans moved on to the next level in 1980, but his beautiful vision still rings out for those with ears to hear.
—Glenn O'Brien
Originally published in
Featuring interviews with Janine Antoni, Yayoi Kusama, Jenny Diski, Michael Cunningham, Simon Ortiz, Petuuche Gilbert, Simon Winchester, Gary Sinise, Thomas Vinterberg, and Marc Ribot.