Discover MFA Programs in Art and Writing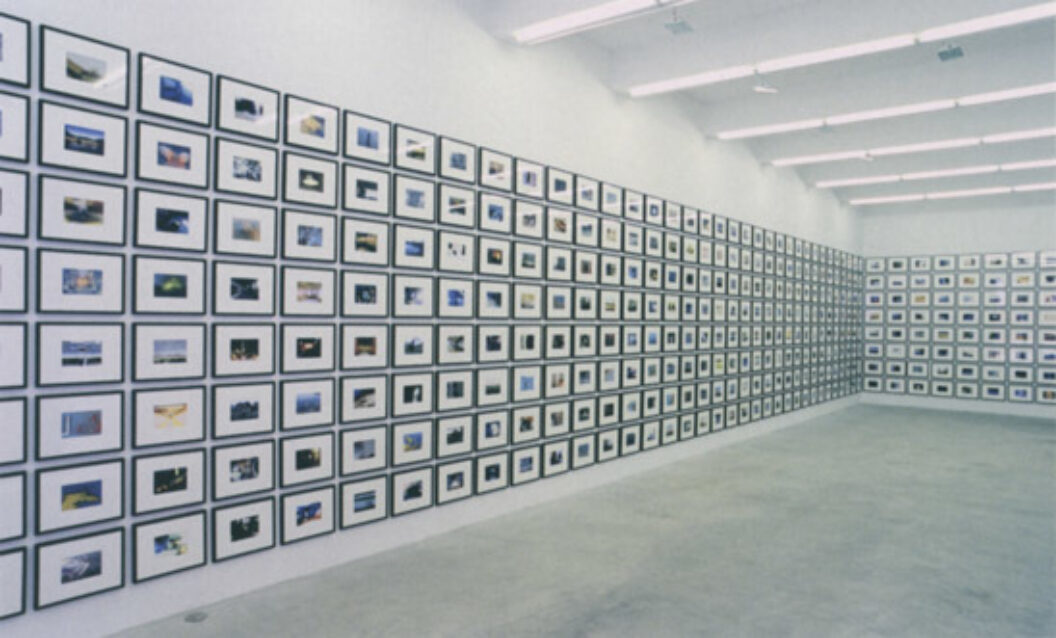 Early this summer I went to the opening of Bill Albertini's piece Memory Index (1999–2004) at the Alona Kagan Gallery in Chelsea. It was a great opening, packed with interesting people drinking. I laughed when I went in, because it reminded me of how I became friends with Bill, some 20 years ago. We were in graduate school together, he in the art school and I in the music school. Classical music parties being what they are, my social life depended on crashing the parties at the art school. That's where Bill and I met.
I didn't immediately read the handout at the gallery that explained what Memory Index was doing, but certain powerful things jumped out at me at once. The piece is made of 600 computer-generated photographic images, all the same size, all presented in identical thin black frames, arranged methodically in a grid. The grid takes up all available space in the gallery, in a way that is oddly monumental. Monumental because it is clear that you are in the presence of a giant and comprehensive statement, but odd because the images themselves are tiny and enigmatic. The images are strange parts of things, little objects, indistinguished places, a few close-ups of body parts, and they are all stamped in their centers with an indecipherable but very official looking computer time code. There is no middle ground in this piece—there is the big picture of the grid and all the little pictures that fill it, but there is no way to link them without making something up. The effect is curious, as if a huge amount of effort has been spent to impose an order on a chaotic event, like an official reconstruction of an accident. At the same time there is something impressive and hopeless about the order/disorder disconnect in this piece, and it gives Memory Index an air of moody desperation.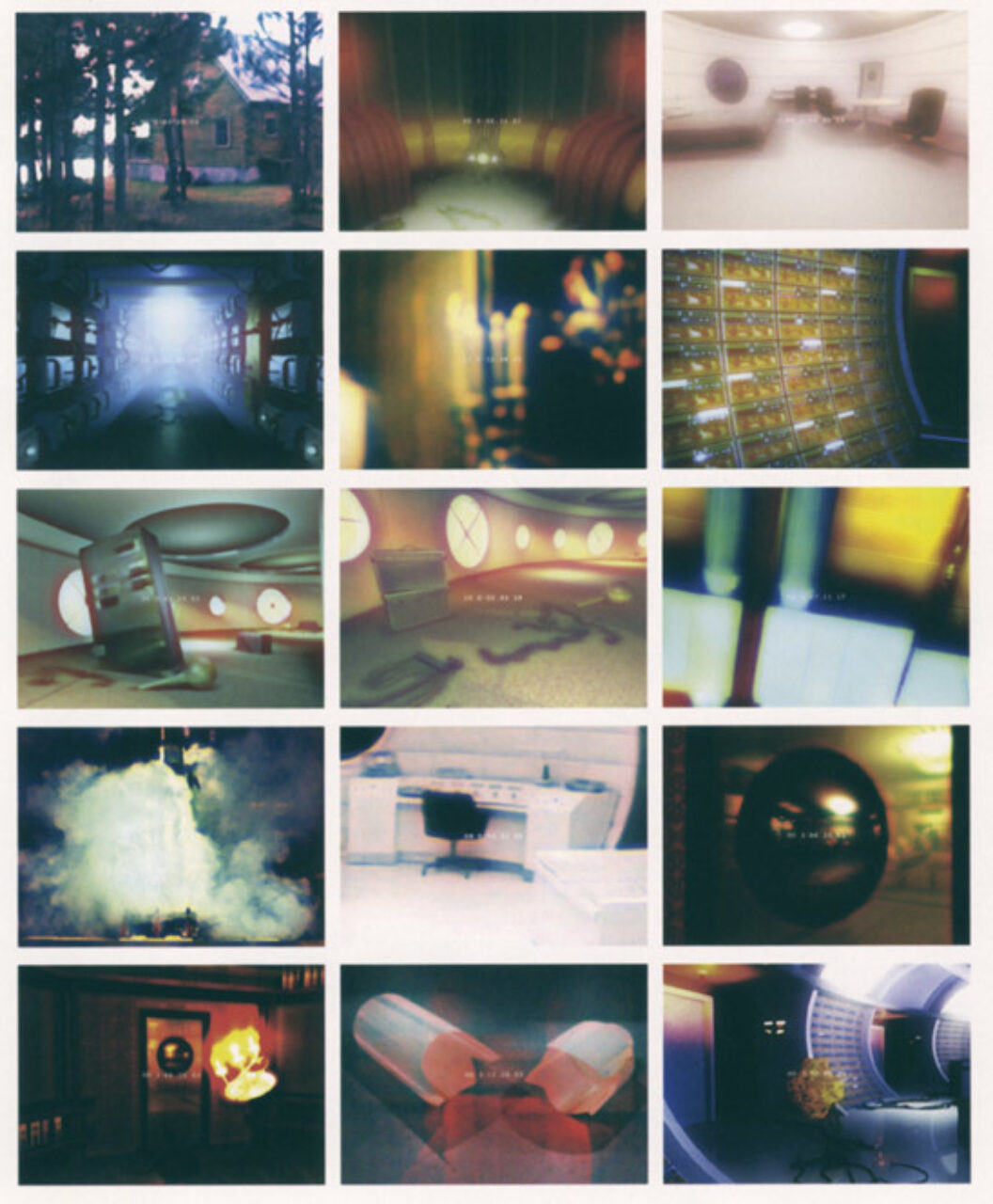 Later I found out that all the images are reconstructed from scenes, sets, and locations that Bill remembered—or misremembered—seeing in the movie Solaris, by the legendary Russian director Andrei Tarkovsky. Tarkovsky's style has certain quirks. There is a slow-motion inexorability about his films—they are so slow, so detailed, so hypnotic, so careful to avoid a linear narrative, that you can be unaware from one moment to the next of how the bigger picture accumulates.
Solaris, which is based on a science-fiction novel by Stanislaw Lem, is itself about memory. Cosmic travelers are trapped on a planet that manifests their memories, in a way that makes it impossible—for the travelers and for the audience—to tell if an event is a truth or a fiction, a memory or a reality. Tarkovsky is not interested in the science fiction but in the trap, the idea that we build our lives from scraps of where we have been, what we have done, what we love, what we fear. Out of these scraps we each build the reality we live in. This is the powerful and sobering notion that Memory Index captures.
Originally published in
Featuring interviews with Rodney Graham, Pierre Huyghe and Doug Aitken, Jerome Charyn and Frederic Tuten, Ben Marcus and Courtney Eldridge, Kaffe Matthews and Antony Huberman, Jonathan Caouette, Laura Linney and Romulus Linney, and David Levi Strauss and Hakim Bey.