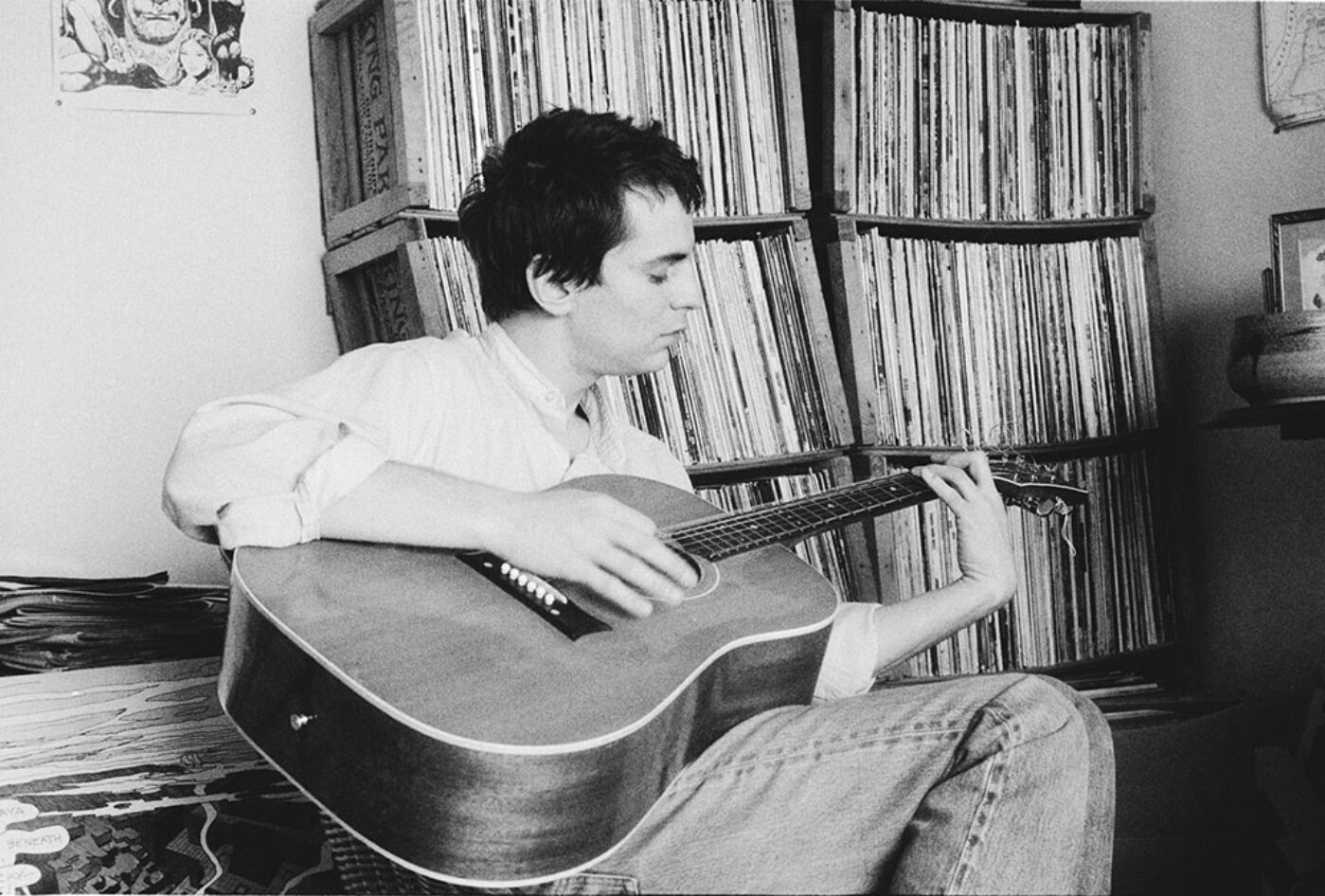 Omnivore Recordings, 2016
Alex Chilton, former frontman of country-soul hit makers the Box Tops and singer-songwriter of doomed power-pop martyrs Big Star, titled his 1995 solo record A Man Called Destruction. Longtime fans of the musician know that his destructive impulses first became apparent on a sprawling, unfinished album recorded in 1974 and variously called Third or Sister Lovers. Although attributed to Big Star upon its belated 1978 release, it was actually a Chilton solo project in all but name. Reissued several times with different track listings and sequencing since its initial release, Third has finally been given the deluxe box-set treatment it has long deserved in the three-disc Complete Third, which gathers all known demos, rough and final mixes, and outtakes into one lovingly produced package.
Formed in 1971 by Chilton, Chris Bell, Andy Hummel, and Jody Stephens—four Memphis Anglo-philes who preferred the Beatles to Black Sabbath—Big Star recorded two nearly perfect pop albums: #1 Record and Radio City, which received rave reviews but never made it to many stores due to distribution problems. Distraught, Bell left after their failed debut, and bassist Hummel decamped before a grueling tour supporting their second album. By mid to late 1974, only an increasingly erratic Chilton and drummer Stephens remained. At the former's request, legendary Memphis producer and hell-raiser James Luther Dickinson joined this small, dysfunctional family to produce the eclectic material Chilton had been writing since Radio City.
The solo acoustic Chilton demos that make up the lion's share of Complete Third's first disc are the real revelation of the box, constituting an "unplugged" and surprisingly together version of Third, one that provides conclusive evidence that during the Big Star era, Chilton was among the most affecting vocalists rock ever produced. Many of the songs were inspired by his tempestuous romance with Lesa Aldridge, a well-heeled beauty whose charming vocals can be heard on several outtakes. Dickinson later characterized the project as being about "deteriorating relationships"—between Chilton and Aldridge; the band's record label and its parent company, Stax; the band and their mentor and producer, John Fry.
In rock-historical terms, Third recalls the Beach Boys' unfinished SMiLE, another Icarus-like attempt at artistic transcendence by a drugged-out genius at the end of his rope, belatedly released to the public. But it has also been compared to psych-ward diaries like Syd Barrett's The Madcap Laughs and Alexander "Skip" Spence's Oar. These are all imperfect analogies. Complete Third's reputation as an anarchic, barely salvageable mess has been overly mythologized. "Blue Moon," "Nighttime," and "Stroke It Noel" are as conventionally pretty as anything Chilton ever wrote; the up-tempo "Thank You Friends," "Jesus Christ," and "O, Dana" would not have sounded out of place on Radio City; and the tracks "Holocaust" and "Kanga Roo," which were likely the reason label head Jerry Wexler called the test pressing "disturbing," are chillingly beautiful masterworks of late-night melancholy. Among the finished tracks, the studio chaos is only really evident in the deconstructed Beefheartian nonsense of "Downs" and an unhinged, high-octane cover of Jerry Lee Lewis's "Whole Lotta Shakin' Goin' On." Compared to the art-damaged, lo-fi madness of Chilton's first full-length solo LP, Like Flies on Sherbert, the final masters of Third sound as Apollonian as Pet Sounds.
All in all, Complete Third simultaneously fleshes out the mystique of the 1974 project—the drunken mayhem of "Pre-Downs," the pivotal presence of Aldridge—while dispelling received views of it as a scrapbook of aural Rorschach blots illustrating the emotional desolation of its creator. In Nothing Can Hurt Me, a 2013 documentary about Big Star, Memphis peer Ross Johnson recalled the cultural ferment that produced Third: "The standard artistic equation for that scene was horror equals beauty, beauty equals horror…if something was somehow just wrong, it could become a thing of beauty." Between the grooves of Third, one can sense the horrors Chilton faced—substance abuse, fraying relationships, commercial rejection—but he transmuted them into a work of rare and fragile beauty, one that has served as a lodestar for countless musicians ever since.
Andrew Hultkrans is a writer based in New York. He is the author of Forever Changes (Bloomsbury, 2003). He was editor-in-chief of Bookforum from 1998 to 2003.
Originally published in
Featuring interviews with Lynda Benglis, Roe Ethridge, Becca Blackwell, Antonio Campos, Robert Greene, Angie Keefer, Liz Magic Laser, Laura Kurgan, China Miéville, Michael Palmer, and Rosmarie Waldrop.