Matt Popieluch on the honest and exposing nature of his latest album, Role Reversal.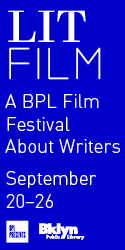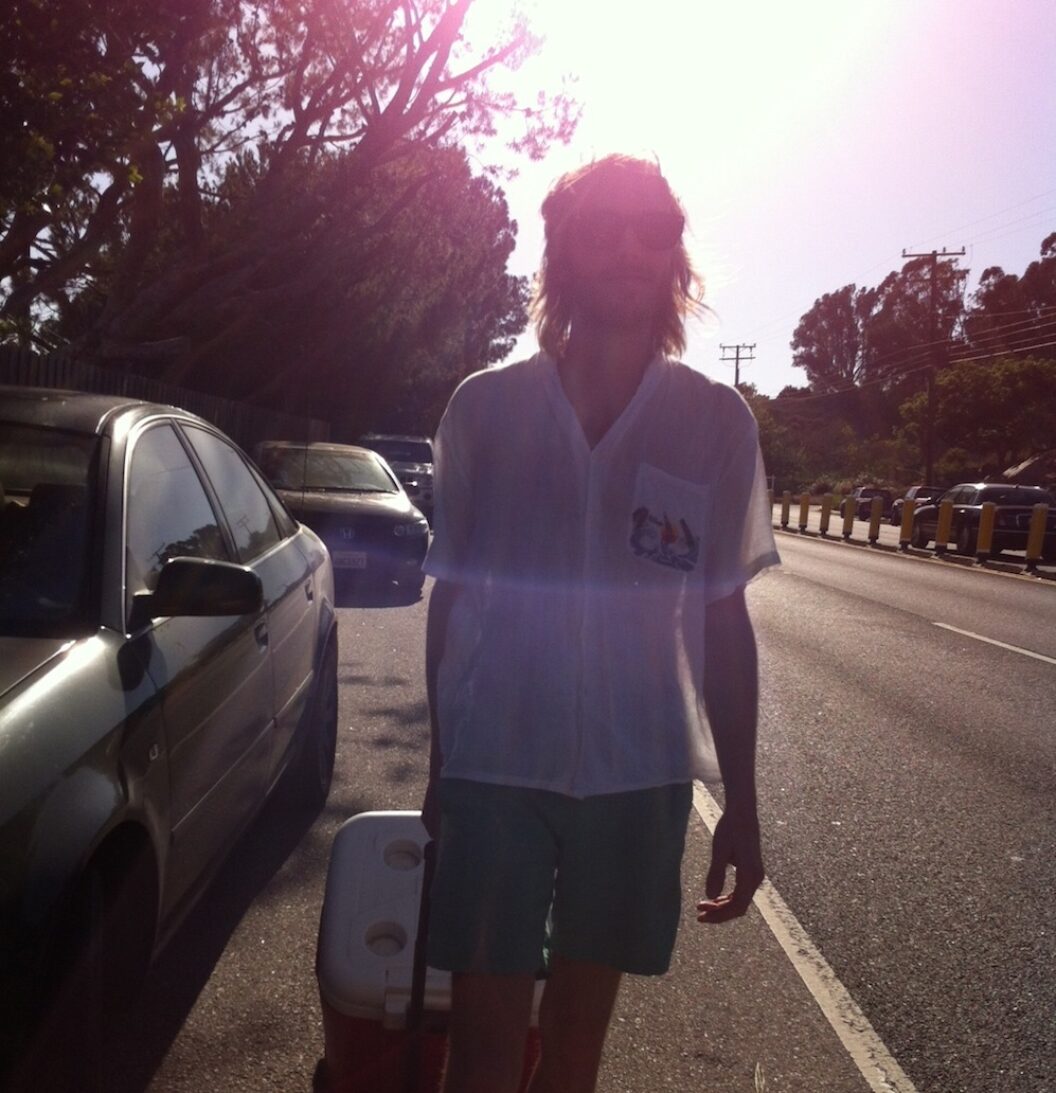 Until now, if you happened to be searching for Big Search—the moniker of Los Angeles songwriter and guitarist Matt Popieluch—or his recordings, you would find 2010's Lay Of The Land LP and a scattering of seven inch releases showcasing Popieluch's studied songcraft that upholds comparisons to the second acts of Lindsey Buckingham and George Harrison. With Role Reversal, out May 20th on Jaunt Records, Popieluch follows their lead, stepping into the singer's spotlight, after gigs as a guitar-slinging tour accomplice to Sky Ferreria, Cass McCombs, Taken by Trees and others. For those who have kept up with Big Search over the years, Role Reversal's eleven songs, recorded over the past four years, are a gratifying vindication of a talent that in some ways has eluded listeners and critics alike. The record, like all of Popieluch's, is hard to pin to a specific genre, other than maybe "Californian." Richly layered acoustic guitars and pianos give way to upper register vocals that echo the harmonies of Harry Nilsson at one moment and Beach Boys the next. The confident bass and drum pulse of "Distant Shore" underpins one of the catchiest choruses I've heard in a while. Popieluch can just as easily reflect on upheaval and loss ("Soft Tears," "I'm Gonna Leave You") as he can pull off road-tripping rockers that stick around in the best possible way. Such a mixture of levity and depth of feeling is rare. I spoke to Popieluch about the making of Role Reversal, memorable gigs as a sideman, and finding musical fulfillment in the audience.
Andrew Ayleward Role Reversal has been a long time coming, right? Since what, 2009?
Matt Popieluch Yeah. I feel like it could be even longer—some of these songs had been written down for a while before they had been recorded. There are a couple of really old songs on there. "Soft Tears," that was written in 2003—that's a really old song that I had just never recorded. The actual recordings started in 2009 though, with the exception of the Fred Neil cover. That was recorded in 2006, with Luke Top in his mom's garage. Over the years, some other things got started and then I started working at a record label and they let me use the studio after hours, so the engineer and I just sort of chipped away at it for a while.
AA So you were playing all the instruments on the record?
MP Most of them. If you look on the Bandcamp page, all the players are listed. I guess I played the majority though, and people would sometimes come in to add some things that were beyond my capacity.
AA I hear you're already working on the next record with a live band?
MP Yeah, it's more of like a solid band kind of thing, that's almost done actually. We'll be finishing it up this week. It's going really well.
AA That's awesome.
MP We have Rob Barbato producing it.
AA Cool. He's done some cool records; I like what I hear.
MP Yeah, he's doing great stuff recently. Will Canzaroni played on a song and Rob played bass. And Garret Ray from Role Reversal, he played on this record too. And Dan Iead, who plays with Cass McCombs, played guitar on the new album. He's on one song on Role Reversal. In my mind, Role Reversal turned out to be more of a "collection" than a traditional album…
AA For having been made over the time span and mixed by as many people, it sounds pretty cohesive–sonically and from a songwriting perspective.
MP I was wondering! (laughter)
AA Was there more material that got cut down to these eleven songs or did it just add up to eleven?
MP I recorded a bunch more but some of them didn't turn out exactly the way I wanted. There are five or six that didn't make it and then I put some older songs on there—a song called "Runaway" that I recorded with Luke Top, I threw that in as an extra just to mix it up. There are a few lying around. Hopefully I'll take them further and make them into something in the future.
AA Were you the main producer or were there certain songs produced by certain people?
MP I did most of them with an engineer named Michael Harris—he worked at the studio I was working at—so yeah, we kind of co-produced it. He recorded it and engineered it for sure, and had a lot of input too. I already had a lot of ideas in my head, so not a whole lot was changed while we were recording from what I had originally wanted.
AA I really like how the songs have these distinct over-dubs that keep adding up. It reminds me of certain Beatles records, where you can almost hear how they pieced it together, instrument by instrument. I'm wondering if the recording process is part of your songwriting process; does it help you to be able to layer stuff and then tweak it?
MP Yeah for sure. I definitely am always very happy when ideas come out of a recording, or a recording takes on a new life. A lot of those songs were written beforehand and didn't really change drastically after I recorded them, just a couple songs here or there. "Distant Shore," that took on a different kind of thing a little bit—I did that with Jason Quever, and he had some cool angles that I hadn't thought about.
AA Thematically, the record is pretty introspective and deals with upheaval and new beginnings—how do you balance autobiographical material with the imagined?
MP It's tough really. I feel like on the record there are some songs that I really tried to nail, thematically, but you can work too hard and overwrite, trying to get each word to be right. I feel like some songs are more, you know, the meanings are touched with territorial wanderings between different realms—even if it's just a line or two per song that I put in there that gets at what I'm trying to say. It might take me a while to get there by sprinkling in all these geographical details that don't exist, but it kind of leads me to a place of truth—hopefully—and if it gets me to where I'm saying what I'm trying to say, then I'm pretty happy about that. Sometimes it naturally happens and other times you have to make more of an effort to be clear.
AA I like the idea of an introspective album or an album that's a clear reflection of the songwriter—I think that's really important in music, and I think a lot of times people shy away from that, without good reason, from the idea of your music reflecting your own self.
MP I try to make a conscious effort to be more direct, and I feel with this one I was pushing to do that even more. Particularly, I was trying to not beat around the bush as much. At times it makes me uncomfortable when I hear it, it's like I'm a little too exposed. But for me, that's good, to make yourself feel uncomfortable at times.
AA Yeah, definitely. To challenge yourself.
MP Yeah, certainly. It's easy to get lazy and be psyched out all the time, it's more challenging to push yourself to do something that doesn't come automatically or naturally. I don't want to force anything either, but I also don't want to drop the ball.
AA I hear that.
MP Just hold the ball around knee height. (laughter)
AA Was geography an influencing factor in the music? I know you live mostly in LA but you've done a number of tours with other people so you've seen a lot of different places.
MP I feel like I'm a pretty visual person, especially since California has a lot to do with, obviously, my everyday life, and it definitely features into everything. But I've also lived on the East Coast and Hong Kong when I was a kid—
AA—Oh cool, I didn't know that.
MP I lived there for five years, from '89 to '94. I got to see a lot of the world when I was over there, so yeah, geography definitely plays a part.
AA Do any of the tours that you've done as a backup musician stand out as a high or maybe low point as far as that gig goes?
MP Well, I guess a high point has to be the Miley Cyrus tour I was just on. (laughter) I don't think anything is going to rival what I just found out was the biggest tour in history—the largest number of people traveling on a tour.
AA That's amazing, I didn't realize you were on that, that's really big!
MP I'd fact check that one but I did hear someone say that. One hundred people in a crew.
AA I've heard that Wilco tours with 300 guitars.
MP What? That can't be true.
AA Yeah, almost seems unbelievable.
MP Yeah, that's overboard, for sure. But I don't think size equates to the fun I had. I mean I had fun there but I've also had fun on small tours. One of my favorite Big Search tours was just me and Dan Iead, opening up for Vetiver around New England a few Septembers ago. Just the two of us in a rental car, two guitars and a hacky-sack, surviving on pizza and beautiful weather. It was playing with Dan on that tour that inspired a lot of the new record's approach. I also did a European tour with The Papercuts a few summers ago which was fun—but opening for Miley Cyrus was the weirdest and craziest thing I've ever done.
AA I imagine the crowd was pretty big and pretty into it.
MP Yeah, thousands of people. You can't see any of them though—it's all dark. Definitely the loudest thing I've done, and definitely the most lasers.
AA I really enjoy the Fred Neil cover on the record, "The Water is Wide." I find it interesting that he never really had a big public profile as a performer, yet at the same time wrote all these great songs for great artists and even won a Grammy. What do you think of the different ideas of success that a musician can have and how that's changed over the last thirty years or so?
MP I don't know. I think everyone has their own path. As far as myself—I'm just trying to… I don't know. On a basic level, I'm pretty easy to please, I'm not looking for anything too insane. I would consider it a success to just release an album and be around to write music and to share it with people, it means a lot to me to do that and there have been times where it seemed like the odds were against me. I'd kind of forgotten how important that was to me. Even just to hear back from one person, anyone, who reacts to something I've done; it reignites all the fires.
AA Yeah, makes it all worth it.
MP When I was in Foreign Born, being on tour was the fuel that made me excited. The music meant something to these people—they spent time thinking about it and listening to it, and that happiness doesn't have to equal financial success. Obviously it's nice to get some success and not eat tacos everyday, but if I can just get music out to people so that they can hear it, then that's fine; that'd be my idea of success.
Money gets figured out one way or another. Money comes and goes, and financial fortunes come and go with ups and downs and I'm pretty sure it'll always be like that, so I don't want to pin my hopes on financial success. It's a moving target.
AA Right, it might take some of the fun out of it.
MP At the same time, as someone who's trying to do it and get out in the world, like there's no point doing anything else really.
AA Are there plans to take this and the next record on the road?
MP Yeah, hopefully. Nothing is planned yet. I probably won't tour much in the immediate future but I'll play some shows. I'm guessing once this next album comes out, that's the general plan. Hopefully I'll be touring with Big Search in the fall or the spring next year.

For more on Big Search, Matt Popieluch, and Role Reversal, visit his bandcamp page.
Andrew Aylward is a musician and audio engineer living in Bar Harbor, Maine.