Big Faces: The Cool Kids of the Russian Avant Garde by Kevin Kinsella
Throughout the early 1920s, Aleksandr Rodchenko took many photographs of his friends and colleagues. Some were snapshots, others author photos for book covers, and still others would be used in his propaganda collages for the Russian Telegraph Agency.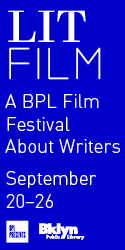 Throughout the early 1920s, Aleksandr Rodchenko took many photographs of his friends and colleagues. Some were snapshots, others author photos for book covers, and still others would be used in his propaganda collages for the Russian Telegraph Agency. But none would become as well-known as those he took of his three famous friends from that period. For all intents and purposes, the poet Vladimir Mayakovsky, critic Osip Brik, and his wife, bon vivant Lili Brik were the public faces of the Russian avant-garde arts movement for the better part of three decades. Printed on posters and journals across the country, their faces dominated the cultural scene—and they seemed to be having a lot of fun doing it.
But in 1930, as favor turned from the avant-garde to a state-sponsored Social Realism, and things became less fun, Mayakovsky shot himself in the head. Stalin nonetheless proclaimed the poet to be a "hero of the revolution," and photographs of the three taken by Rodchenko were elevated from mere snapshots into icons of the mythic propaganda that now came to surround the poet and his circle. Amazingly, their cultural significance persists well beyond even the Cold War, in the United States even. You can buy postcards and T-shirts with Mayakovsky or the Briks on them in the same places that you can pick up kitschy posters or statuettes of Lenin and Stalin. And they turn up time and again on album covers, most notably The Ex and Franz Ferdinand. Somehow these iconic images continue to turn up in the most popular works of monumental propaganda that we come to associate with the Soviet Union. A testament to the cultural influence of Stalin the dictator or of Rodchenko the artist and consummate ad man?
Obviously, the relationship between a work of art and the social and political situation within which it is produced is invariably complex and difficult to reduce to a simple cause and effect. But art and politics aside, Rodchenko's photographs of Mayakovsky and the Briks inadvertently document a love triangle between three remarkable figures—a ménage à trois writ large on the era's cultural landscape and reflected all around us today.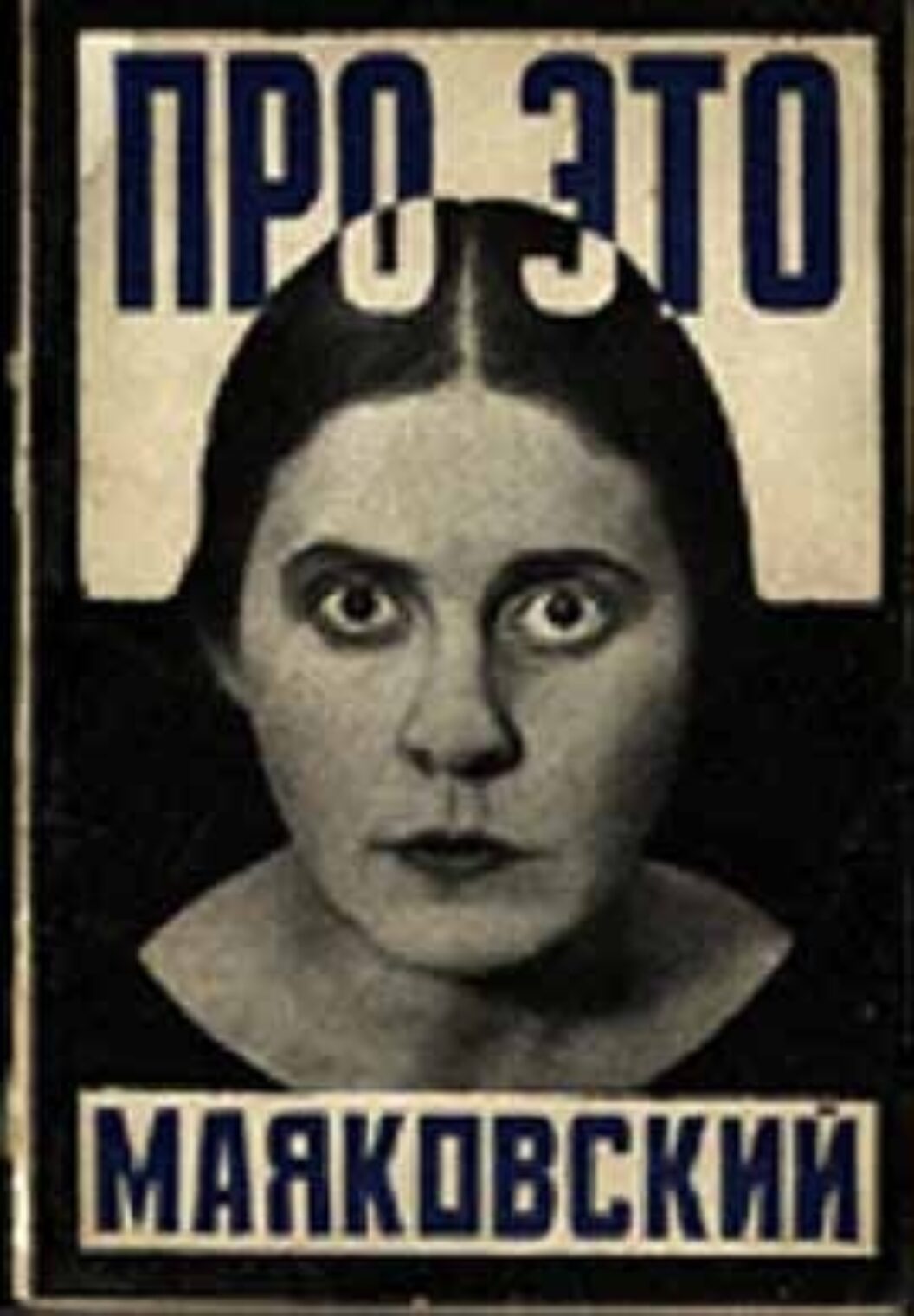 Recently, while walking down Broadway, I noticed a banner hanging off of a building with that arresting wide-eyed woman's face from the cover of Vladimir Mayakovsky's long poem Pro Eta—or "About This." Lilya Brik, the general darling of the Russian avant-garde during the 1910s, '20s, and '30s, was Mayakovsky's muse for some 15-odd years, as she would also inspire the pioneering photographer and graphic designer Aleksandr Rodchenko. Most people today might not know who Lili Brik is but, with reproductions printed on posters, t-shirts, and postcards today, Rodchenko's image has come to represent the Russian avant-garde to those who don't know a thing about the Russian avant-garde. On Broadway, it was being appropriated by the Manhattan-based video production company Red Car, perhaps to show just how cutting-edge they are.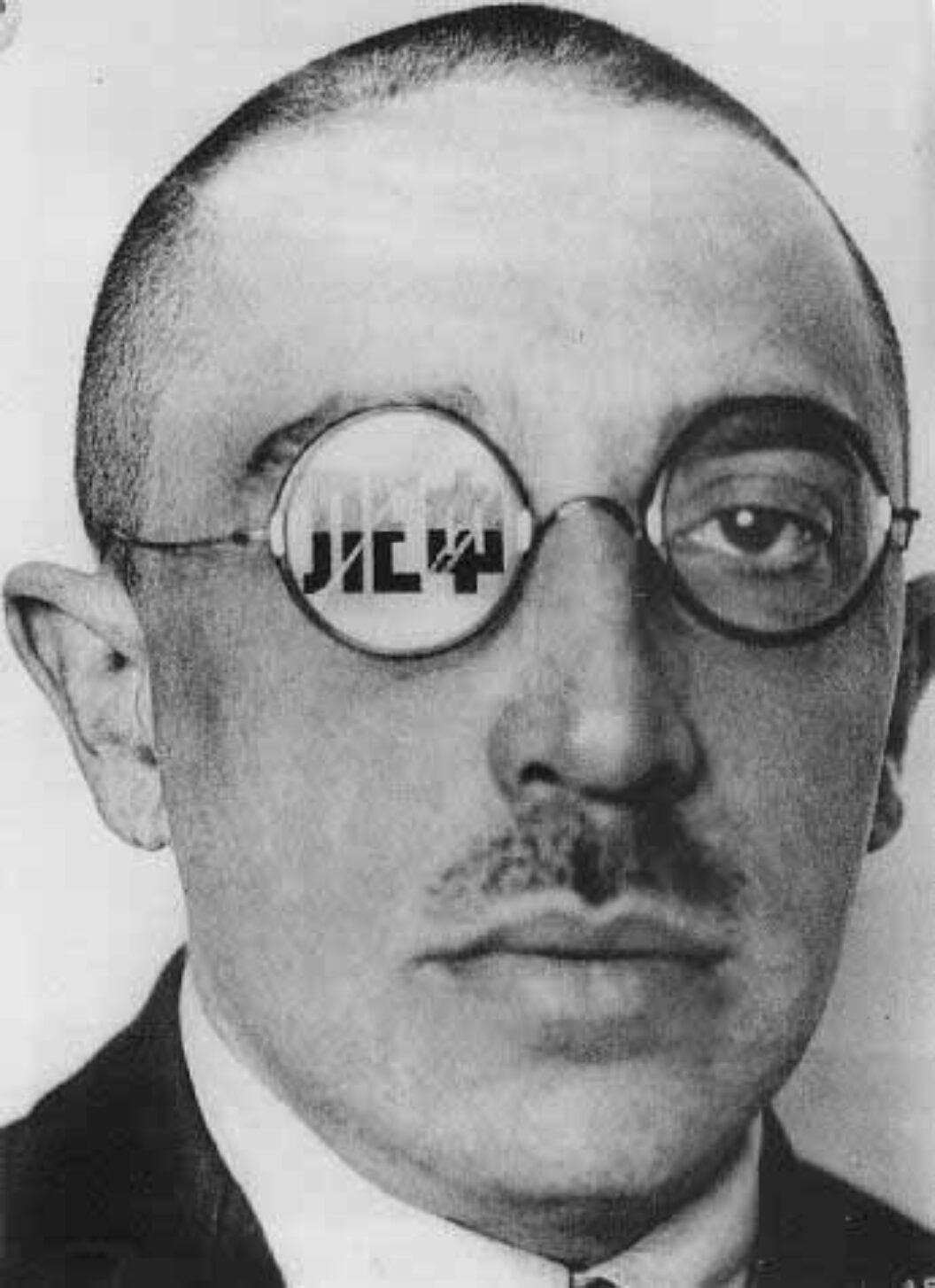 Ten years earlier, a billboard-size poster of Lili's first husband, the critic Osip Brik, loomed menacingly just around the corner at Houston and Lafayette streets. Brik was an early supporter of avant-garde poetry and a purveyor of controversial literary ideas—he once claimed that if Pushkin hadn't written Eugene Onegin, someone else would have gotten around to it. The billboard, towering high above one of the country's most recognizable shopping districts, was all the more ominous to anyone who knew of Brik's early affiliation with the Cheka, the precursor to the KGB. But conspicuous consumers could rest assured that he was only there in 1998 to advertise the incredible Rodchenko retrospective held that summer at MoMA.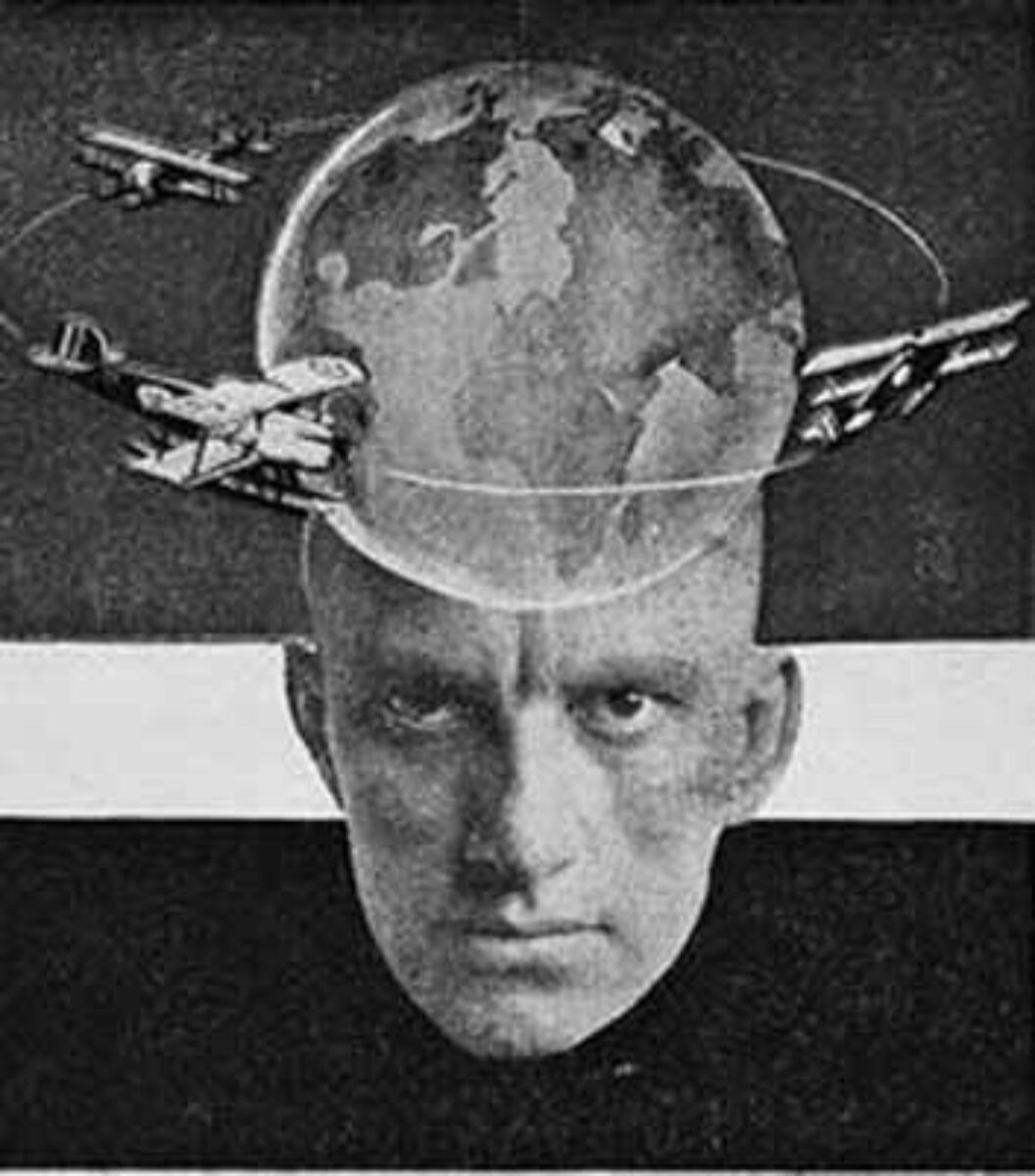 In July 1915, Vladimir Mayakovsky turned up at a literary salon hosted by the Briks and read "A Cloud in Trousers," an intense poem on the subjects of love, revolution, religion, and art written from the perspective of a spurned lover. Having never met the poet until that evening, Osip Brik offered to publish the poem on the spot. For her part, Lili fell for Mayakovsky before the cloud was back in its trousers.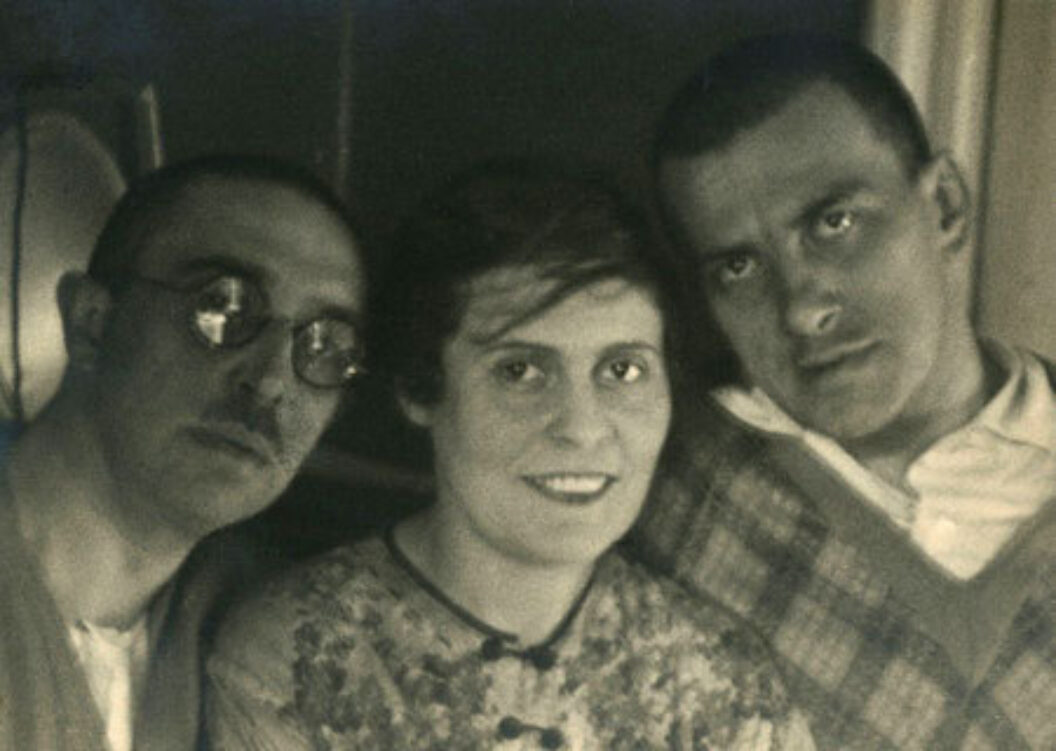 In 1918, Lili wrote, "After testing my feelings for the poet, I was able to tell Brik with confidence about my love for Mayakovsky. We all decided never to part and to pass our lives remaining intimate friends, closely tied by mutual interests, tastes, and work." They arranged a life "in the Cheryshevsky manner" —a reference to the 19th century radical thinker and early advocate of "open marriage"—and lived as a family under one roof.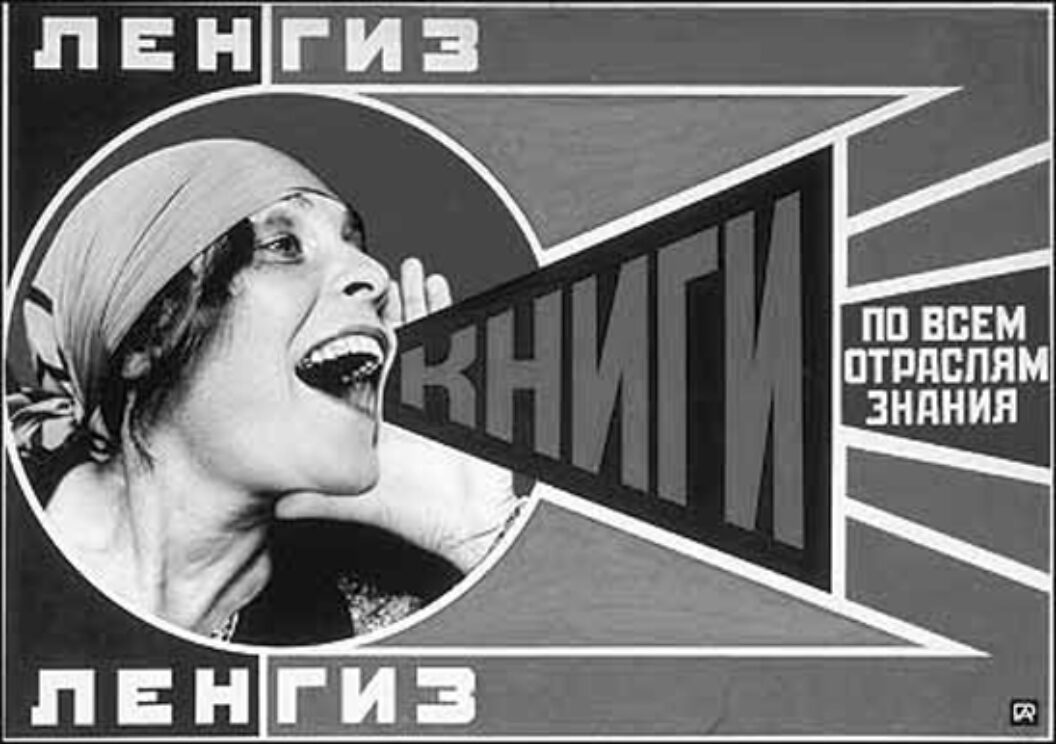 Rodchenko collaborated with the happy threesome on posters for the Russian Telegraph Agency, the state news organ, as well as on the arts journal LEF (Left Front of the Art), which stressed the link between leftist politics and progressive art. The most familiar and widely reproduced image of the era is this poster for the Soviet publisher Gosizdat in 1924, which shows a kerchiefed Lili shouting "BOOKS!" Most recently it was appropriated by the band Franz Ferdinand, and before that by the Dutch punk band, The Ex.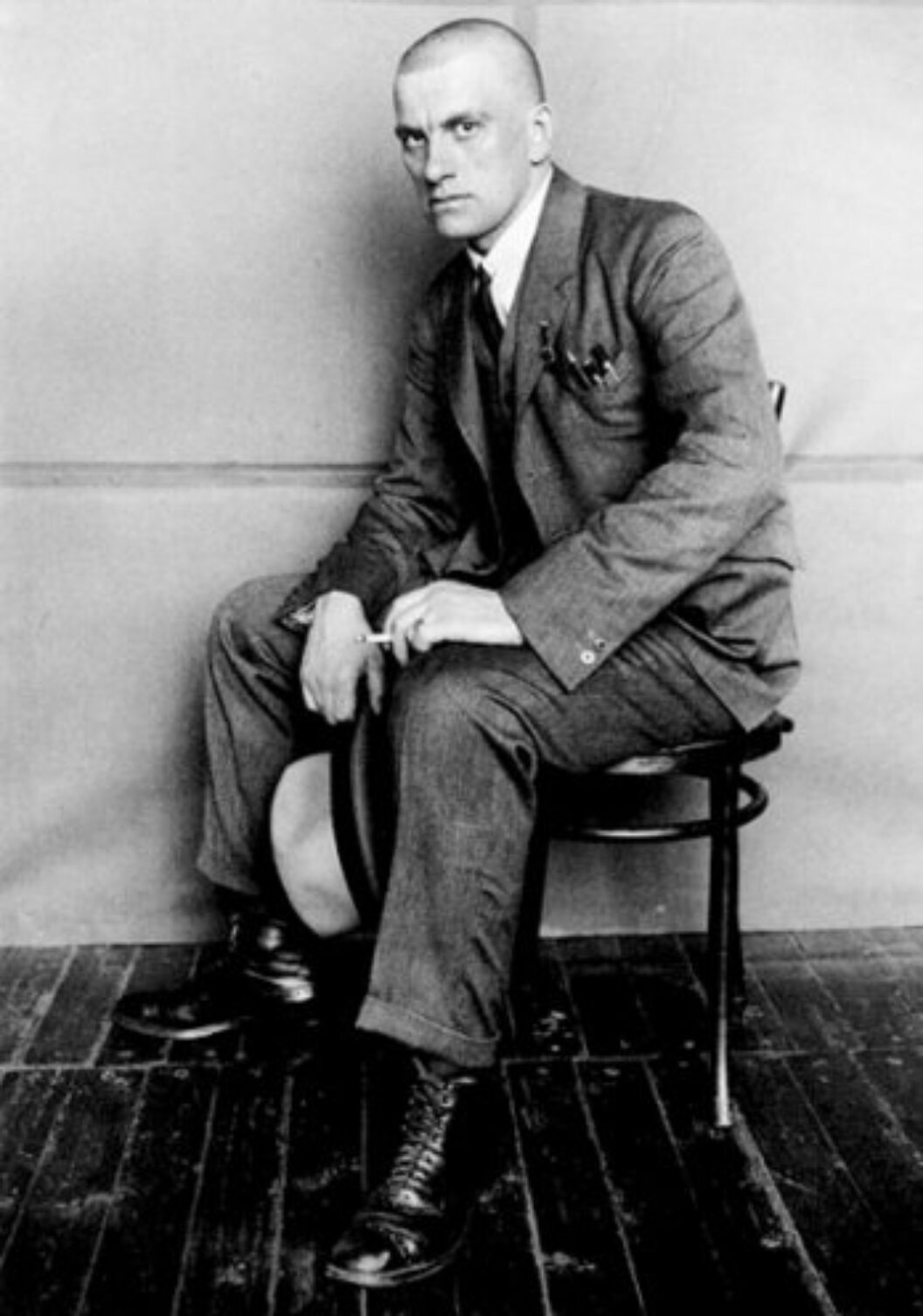 In 1930, Mayakovsky unexpectedly killed himself, though it can't be said definitively whether because of a state-sponsored crackdown on the avant-garde or just because of plain old manic-depression. Lili was devastated, but threw herself into editing Mayakovsky's collected writings and personally appealed to Stalin to recognize the poet's significance to the state—which he did, proclaiming Mayakovsky a "hero of the revolution." He let citizens interpret his remark of "indifference to his work is a crime" as they would. Suddenly Rodchenko's photos of Mayakovsky—and, by association, of the Briks—took on a greater significance. Overnight, the images were transformed from photos of his friends into icons worthy to hang beside any by Andrei Rublev, state portraits of Lenin and Stalin—or outside the windows of a cutting-edge, New York-based video production company.
Kevin Kinsella is a writer and translator (from Russian) living in Brooklyn. His book-length translation of Osip Mandelshtam's "Tristia" is available through Green Integer Books. He is currently working on a book about the friendship and collaborations of Aleksandr Rodchenko, Vladimir Mayakovsky, Lilya and Osip Brik. Kevin blogs about Russian-literature and art at New First Unexpected.