Beyond Form: Reynols Interviewed by Jack Callahan
Trying to make the freest music possible.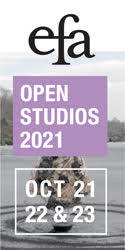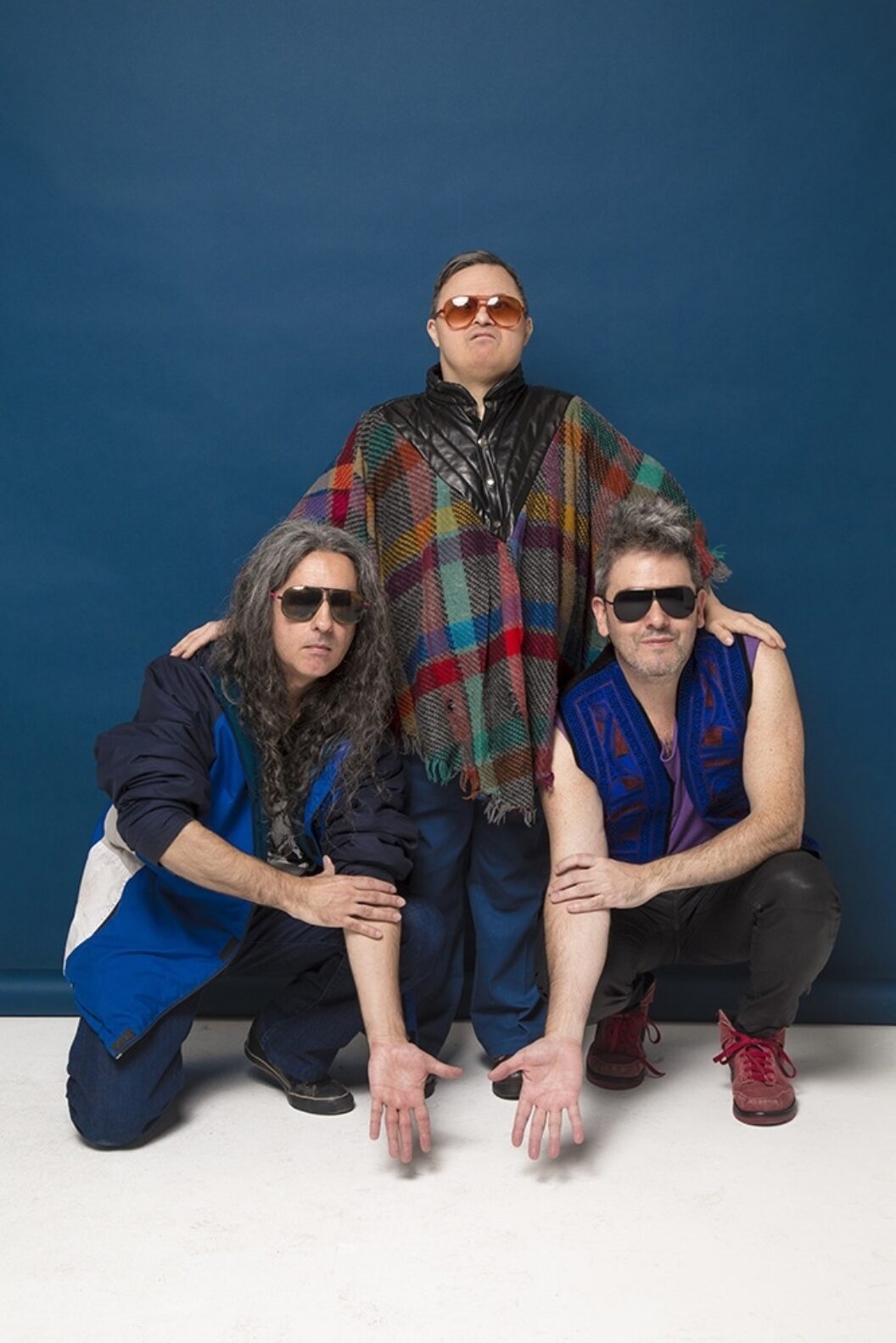 I first heard of Reynols (Miguel Tomasín, Alan Courtis, and Roberto Conlazo) as a high schooler in the mid-aughts, the heyday of the Megaupload music blog. Browsing through one of the many I regularly checked, I found a post that caught my eye. A band led by a guy with Down syndrome (Tomasín)? My kind of music. But after listening and learning what little I could about them at the time, the novelty began to wear off, and I developed a deeper appreciation of their singular vision: a CD of hiss from different brands of blank cassettes, a collaboration with revered composer Pauline Oliveros, countless albums of deranged freak-out music with lyrics in an entirely made-up tongue. This is a truly special collection of people.
—Jack Callahan
Jack CallahanI'm always curious about music's cultural context, especially what I would consider "marginalized" music.
Alan Courtis and Roberto ConlazoWell, in the early '90s there was no such thing as a "marginalized" music scene. We also didn't call our music that. We only wanted to make the freest possible music. And when we met Miguel we realized that the freest music we were able to play was just the runway from the Tomasin airport with a flight about to depart.
JCHow did Reynols fit into the music scene in Argentina at that time?
AC & RC We did everything in spite of the context. We didn't fit at all in any scene. It was like trying to store Niagara Falls in a coffee mug.
JC You guys are well-known for your highly conceptual releases such as Gordura Vegetal Hidrogenada (which has nothing inside the jewel case aside from a note which reads "this CD dematerialized 15 seconds ago"), Whistling Kettle Quartet (self-explanatory), and my personal favorite, Blank Tapes (recordings of tape hiss from different brands of cassettes). I read that Miguel came up with the idea for 10,000 Chickens' Symphony (an album recorded in a chicken coop). Did these kinds of conceptual frameworks for pieces originate with Miguel, or did you have an interest in this kind of work beforehand?
AC & RC We've been interested in that kind of stuff for years, but after meeting Miguel—with his classic "yes, why not?"—everything improved exponentially, to planetary levels. Nowadays we hear things about people paying US$250 for a copy of the "dematerialized CD." (T-H-E-R-E'-S N-O P-H-Y-S-I-C-A-L C-D!) And it's probably worth every cent, since the music of this album is always sounding: everything you are listening to in this precise second is a tiny part of what this record potentially contains. And by the way, we got an offer to release a version of it in "dematerialized LP" format, since this year will be the twenty-fifth anniversary of the album, so you'll probably hear news about it soon.
JCMiguel has called Reynols "his" band. I know in 2003 you had to tour in Europe without Miguel (except for a large photo of him). Does everyone see it as Miguel's band, or is it more of a collective?
AC & RC Miguel has never been interested in going on tour; he wants to stay at home, and we respect that. However, he told us precise things to bring, and we've toured with recordings specially made by him, and his big poster, which has actually worked quite well. It's a collective in the sense that the main thing is what happens in the interaction. It's both what Miguel says and what happens to us with it.
JCCould Reynols exist without Miguel?
AC & RCThis question leads to a paradox, because, in fact, Miguel is always present even if he's not present. In a way, his physical presence is not necessary. He's always there irradiating like Yoda. How can he not be here? Does the sun cease to exist just because it's cloudy?
JCCan you describe the process of working on music as Reynols?
AC & RCThe process has always had some kind of automatic quality, like a trance. In fact, the first thing we recorded in 1993 ended up being our first cassette. So we're a bit like mediums; we just open a door and go straight into it, like gauchos riding runaway horses into electric tornados. Sometimes a wild horse can be transformed into the calmest pony, or it can become wilder than a million Godzillas. We just record what happens there, and, basically, that's it. Musically, it might need some small interventions later, but everything is mostly there. No overproduction is needed; the process then is as natural as sunrise and sunset.
JCYou collaborated with Pauline Oliveros more than once. Can you talk about that experience?
AC & RCPauline was an amazing human being. She told us she was our "astral grandmother," so in a way we've always had some kind of family link, like an ancestral connection without age. It's difficult to explain, but she even sent her mother, Edith, to take part in a workshop we ran in Houston. We first met Pauline during her only visit to Buenos Aires in 1994. Actually, she wrote a pretty funny article about the encounter with us, which she included in her book Sounding the Margins. After that we worked on Pauline Oliveros in the Arms of Reynols, processing with distortion pedals some bootleg cassette recordings we made of her concerts in New York and Buenos Aires. To present that release we played a "tematic" gig together in Kingston and Buenos Aires. In fact, that was considered the first internet concert ever in Argentina, and even the TV news came to cover it. Recently, while cataloguing our archival collections we found a lost tape documenting that show and some other VHS tapes that will probably be included in future releases. Then, in 2000 she invited us to play at Lincoln Center for her Lunar Opera: our mission was to found an imaginary city on the moon. That was our first gig in New York City. One year later we came back for a second US tour, and we stayed with her at her home in Kingston for a few days. It was an amazing experience. We ran a workshop and gave a concert at the Deep Listening Institute. We also played together in another concert at Rosendale Café, later released as an LP by Roaratorio, which includes probably her only recorded version of "Six for New Time (for Sonic Youth)," with her spouse, Ione, on vocals. Since then we've been in touch over the years, and despite her leaving us in 2016, we feel she's still present somehow, giving us advice and wisdom.
JCYou recently reunited for your first show as a band in over fifteen years. How did that go?
AC & RCOur band has always been beyond form, so we can play fifteen shows in a day or not play anything for fifteen years. In any case, we've been recording and doing a lot of projects together during all these years. You should to see our archives: there is plenty of stuff that has not been used yet, but it will appear somehow at some point. Going back to your question, the shows at the Latin American Art Museum of Buenos Aires were sold out and very intense. We actually played a vocal a cappella piece interacting with the audience that will be released later as Reynols Plays the Audience, and the rock lineup show was filmed and recorded for a future film/record.
JCYou have some new records out. It's been over fifteen years since your last record. Do you think your process changed at all in that time?
AC & RCActually, the Minecxio Emanations 1993–2018 box set on Pica Disk included several new tracks. But, of course, Acid Mothers Reynols—Vol.1 was our first proper full release in a long time. The recording session of it was pretty magical: we played nonstop, like seven hours, in a big studio in Buenos Aires using every one of the thirty-six channels available. We have more volumes of this project to come later. The film Acid Mothers Reynols: Live and Beyond documents all these live and studio collaborations, which happened in 2017. But we also have more Reynols things going, like a new series of acoustic recordings made in Miguel's living room called Home Tapes. The first volume has already been released by TQ Zine in the UK, and we have more of them following. These past few days we've also been mixing another new album, called Gona Rubian Ranesa which has a full rock lineup and good punch, and will be released as an LP on Outlier Communications (Canada). And we have like twelve records in the folder including some conceptual projects. And about the process, well, it only changed a little, in speed. It's only like 3.8 seconds slower than before, but now it's a lot more effective.
JCIs there anything Reynols would like to tell the world?
AC & RCYou better get ready, because we haven't even started yet.
Acid Mothers Reynols—Vol. 1 is available from Vert Pituite La Belle.
Jack Callahan is a composer and sound engineer based in New York. Since 2013 he has been primarily working under the moniker die Reihe, taken from the journal edited by Herbert Eimert and Karlheinz Stockhausen. In 2013 he founded BánhMì Verlag, an imprint dedicated to contemporary experimental music and culture.