Between the Event and Sometime Later: This Is Not This Heat Interviewed by David Grubbs
The British experimental rock group returns to the stage.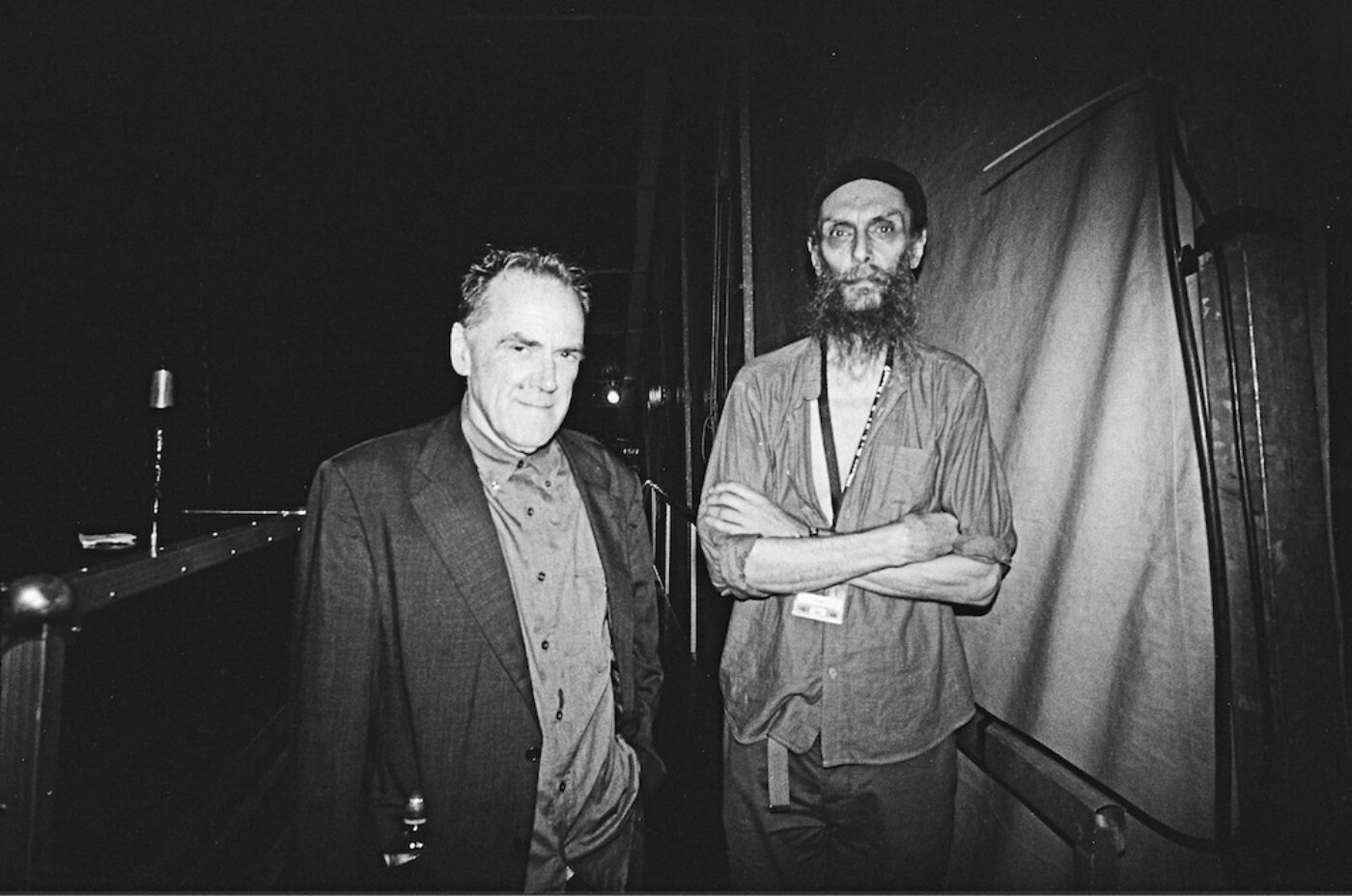 For the 99.999999999% of us who missed the great, unclassifiable group This Heat during their existence from 1976 until 1982, we long ago made our peace with having to make do with the recordings. This wasn't hard, given that their two albums (This Heat and Deceit) and the glorious Health and Efficiency 12" EP are among the high-water marks of UK post-punk and pop experimentalism. In 2016 surviving members Charles Bullen and Charles Hayward (Gareth Williams, the other member of the trio, passed away in 2001) convened an expanded, flexible ensemble to reinterpret the group's compositions, and the summer of 2018 marks the first U.S. performances by This Is Not This Heat. I recently interviewed Bullen and Hayward separately.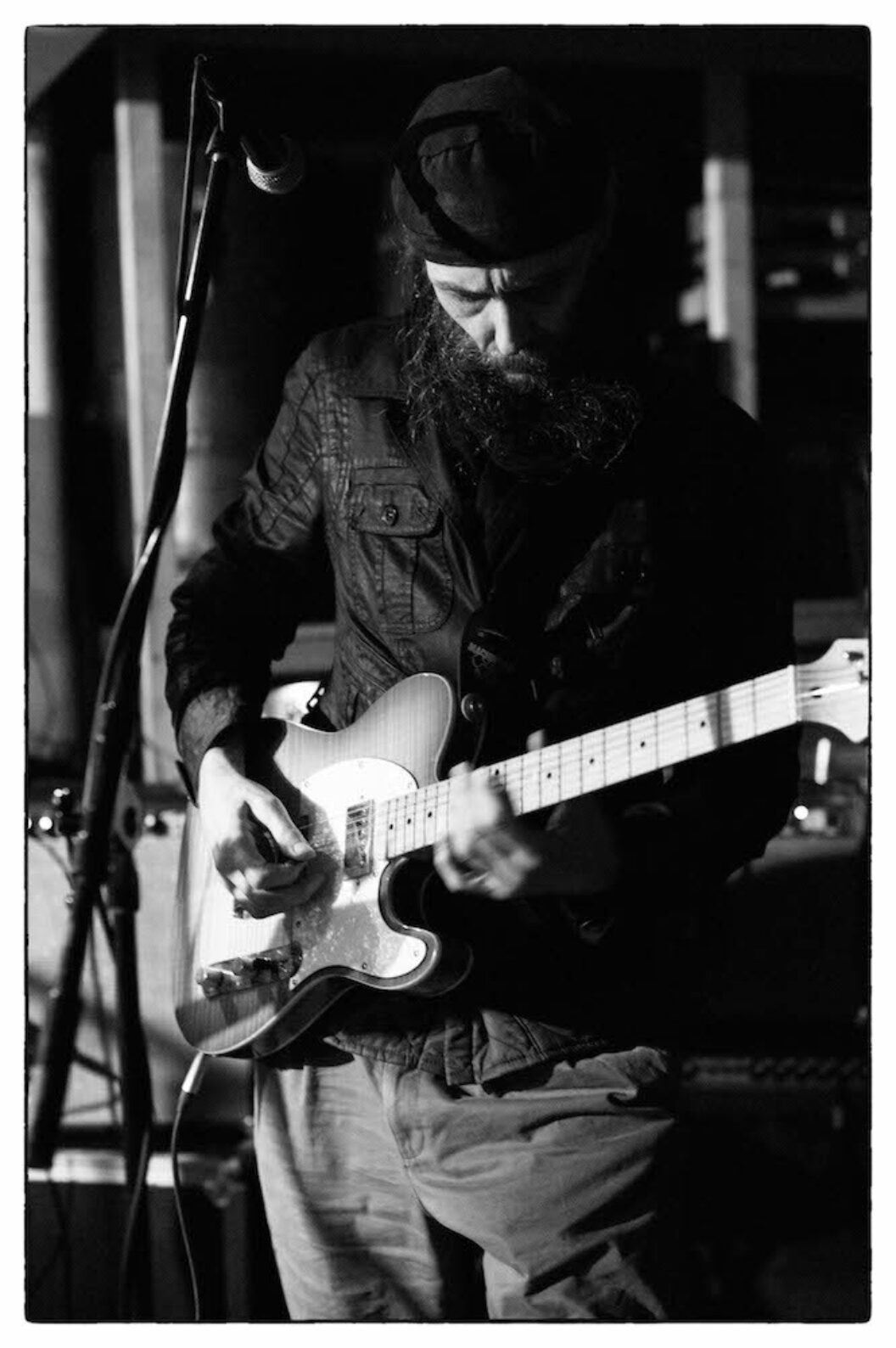 David GrubbsFirst of all, I should say, that since I heard it about two years ago, the Lifetones track "For a Reason" has been banging around in my head as much as any piece of music has in the last couple of years. It's an earworm par excellence, so thanks for that. Is it a shock to the system being back onstage with This Is Not This Heat? 
Charles Bullen A shock! 
(laughter)
DG I'm just trying to get a sense of what the experience is like, not only playing material that you haven't played in a long time, but being onstage in front of audiences of this size— 
CB I suppose you could use the word "shock." It's interesting, it's funny, it's strange, slightly. But it's been fun and nice to see. We did get a fair bit of kudos and feedback in those years, but not that much.
DGI was curious about the extent to which playing with This Is Not This Heat carries a sense of continuity. Like it's just what you're doing now. Or conversely if it feels like a real jump cut back across decades for you.
CBI don't know, really. I don't know which of those two to pick! (laughter)
DGYou don't have to pick one or the other!
CBIt's a bit of both, I suppose. When we did the first gig at Café OTO, which was the fortieth anniversary of the first This Heat gig, there were thirteen of us onstage and quite a few people made the obvious joke, "Ah, so it takes eleven people to replace one Gareth, does it?" (laughter) I've been listening to some This Heat gigs from ages ago; someone sent me some that I'd never gotten around to listening to. I listened to one from Belgium the other day, and what struck me was how amazing Gareth was. Especially considering that he considered himself a non-musician, and that when we did the first gig, he only started playing two weeks earlier. (laughter) He was playing organ. Then he picked up the bass and guitar. By the show in Belgium he'd only been playing for four years. He was an amazing natural musician, really. He was a phenomenon.
DGI know that This Is Not This Heat came together to play the music of This Heat, but as a group are you also writing new material?
CBNot really at the moment. There's a lot of space for improvisation, so, yes, you could say new material in that way. And we're reinterpreting pieces. With a three-piece, it's quite tight. It would certainly be different working with a seven-piece, as we've been doing recently, rather than as a three-piece. I think if we're going to carry on doing this much longer, I think we should do some new material. 
DGI wanted to say that the gesture of calling it This Is Not This Heat as opposed to just calling it This Heat is great. I mean obviously I'm a fan of the music, but it really made me trust your impulses in revisiting and reinterpreting it, and that was all encapsulated in that choice. How did you come up with the decision to cancel the name while at the same time preserving it?
CBIt's such a cliché, isn't it? This band of these old geezers from forty years ago get back together and use the same name. We made a sort of aphorism or statement in those years that This Heat was formed from the desires of its individual members not to be in other people's groups. So without Gareth, we couldn't and shouldn't call it This Heat, really. Because Gareth's not there. But I'm glad it seems like people got the gist of why we're doing that.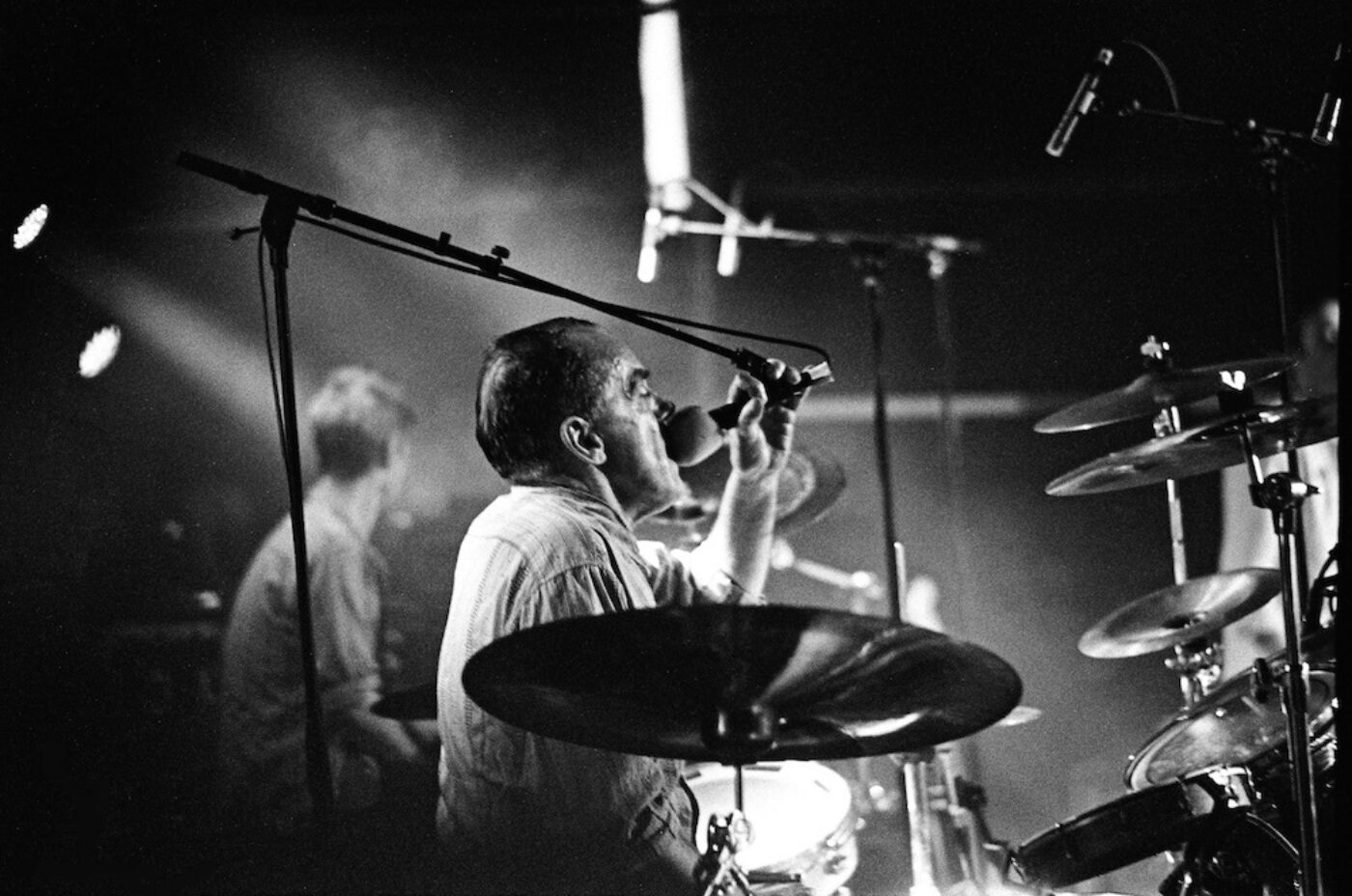 David GrubbsWe spoke on the phone once before—in 1991. 
(laughter)

Charles HaywardI do remember it!
DGReally?
CHI don't remember the details, but I remember that you and I spoke, because you make music as well, don't you?
DGI do, yes.
CHWhen that happens, you start to sort of just clock what people do. What magazine was that for?
DGIt was for a fanzine from Chicago called Butt Rag. I must have been at pains to explain that I wasn't responsible for the name and that it wasn't my magazine.
(laughter)
CHWell, the seminal fanzine, xerox-thing for me is Sniffin' Glue. And I've seen people sniff glue, and it's a very unpleasant sight. So the names of these things don't necessarily denote the quality of what's inside.
DGI recently remembered that you performed in the Otolith Group's video People to be Resembling. I saw that led to your "30 Minute Snare Drum Roll" performance, and I was curious what it feels like to come out on the other side of something like that. How does that affect your playing with other folks?
CHI've just done three thirty-minute snare drum rolls in the last week. I've done it before for three days running. And that has a momentum, but the minute you have a day off in between and then you're going to do it again the next night … it became the loneliest, strangest place in the world. And so you strip it down to this one bare thing, and you're thinking, "Okay, tonight I'm going to go play it," and then you play with others and it's like you're in Technicolor when you've been in black-and-white for a week. As my wife said to me when I came back from doing it three nights in a row, "You should write a book: The Loneliness of the 30 Minute Snare Drum Roll." (laughter) The piece developed because I wanted to first see how long I could play the snare drum roll for. When I was twelve I played it for about forty-five or fifty minutes, and then my mom came in, and said, "For god's sake, stop this!"
DGI spoke to Charles Bullen a couple of days ago, and I mentioned to him that the "This Is Not …" in the new band name struck a chord with me and seemed above all an ethical consideration. And so I wanted to ask, for you, about the ways in which This Is Not This Heat really is not This Heat.
CHThe material now has a frame around it. From the fact that it was from the '70s and '80s. So to be engaged in an activity like that  was in itself is not what This Heat was about. So that's the first thing to say. Apart from the really first thing to say, which is obvious, which is that Gareth isn't around.
DGRight.
CHThe material is now in some ways fixed. And one of the guys who helped put it together is no longer even able to change it. For me, it's like a classic, almost Joseph Conrad-ian sort of irony. The distance between the event and sometime later. And the fact that nothing's really changed seems to me to be an important aspect of what we're doing. Also we used to use tapes, and now we hardly use any sort of playback textures at all. But we've replaced that with extra players. The very fact that we can now be seen a lot more easily—the fact that we don't do it in this sort of half-light—means that we're addressing the audience in a completely different way. A lot of what This Heat was about was the beginning of people's music-making. Very early on, anyway. And now people are making music having made more music in between. That automatically changes everything.
DGWhat's it like to have a core duo plus additional musicians as opposed to a trio?
CHIt's about being open to other people's expertise and other people's musicianship. And listening back to what they say about that. But always keeping an eye on the fact that we're the weird custodians of this body of work—two albums and a 12" and then three albums after that. Charles and I have what I suppose you could call the final say. But there're also areas, which have always existed, where there's tightly focused improvisation that we can't control in that the moment. There was a particular duet that Alex Ward and I did while the end section of "Paper Hats" was happening, and it was like we were almost oblivious to the rest of the music. We made this a subset that we then focused on for another three or four gigs. It's a living thing, but it's a living thing that's actually forty years old, and one bit of it has fallen off and it's been replaced by a … a … I'm speaking a bit in gibberish right here.
DGNo, not at all!
CHIt's very hard to say why This Is Not This Heat is This Is Not This Heat and not This Heat. But it just is … or isn't.
This Is Not This Heat will perform at Pioneer Works in New York on July 23. 
David Grubbs is Professor of Music at Brooklyn College and The Graduate Center, CUNY. His most recent book is Now that the audience is assembled (Duke University Press), and in 2018 he has released duo LPs with Manuel Mota and Taku Unami.