Betsy Sussler on the Oral History Project
If artists are not given the time and space to tell their own story, others will do it for them.

Discover MFA Programs in Art and Writing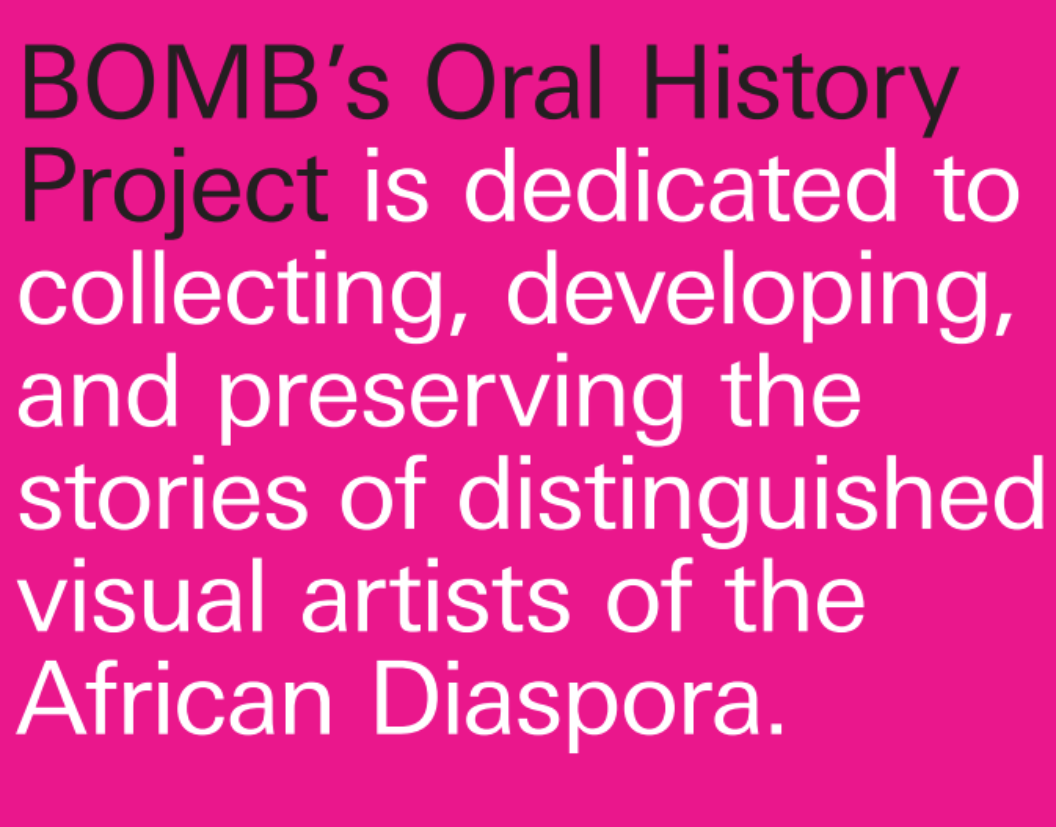 BOMB: How did the Oral History Project begin?

Betsy Sussler: At a conference in 2013 organized by John Smith, then the director of the Archives of American Art, it became clear that no single institution could take on the responsibility of recording the life stories of the nation's diverse artists. This mission seemed like a natural extension for BOMB, as the progenitor of in-depth yet intimate interviews between artists. I volunteered to start conducting oral histories with visual artists of the African Diaspora in New York City. BOMB records the artist's voice, and diasporic narratives are an important part of our nation's cultural history that need to be acknowledged as such.

What artists did you have in mind when you began the first OHP?
My first thought was that as a white woman I needed help, so I called upon BOMB friends and contributors—the artists Sanford Biggers, Carrie Mae Weems, Jack Whitten, and Stanley Whitney—as well as curators and scholars like Thelma Golden and Kellie Jones. We came up with a must-do list and then narrowed it down to Jeanne Moutoussamy-Ashe, Edward Clark, Melvin Edwards, Gerald Jackson, Wangechi Mutu, William T. Williams … It's hard to believe that only seven years ago most of these artists were under the radar.
How are the artists selected today?
Artists are selected by the Oral History Project Advisory Board: Sanford Biggers, Melvin Edwards, Thelma Golden, Kellie Jones, Odili Donald Odita, Lowery Stokes Sims, Mickalene Thomas, Carrie Mae Weems, Stanley Whitney, Carrie Mae Weems, Jack Whitten (in memoriam), and myself. We are often contacted by curators and visual artists who make suggestions that we consider and accommodate as much as possible. Sometimes several advisers nominate the same artist. At other times, only one adviser knows of the practice. In the end, it's the work's vitality that carries the day.
What were the biggest surprises you encountered while working on an oral history?
Just how much labor goes into each one—I am very adamant about our editorial method. These oral histories are not simply recorded and transcribed to be kept in a vault for a few scholars. They are meant to be accessible, to be read. In other words, they must have a strong narrative. We develop them with each subject over multiple drafts, not only for accuracy and clarity, but also so that the spoken language is transformed into what I describe as a novella.
Why do you think the Oral History Project is important today?
If an artist is not given the time and space to tell their own story, others will do it for them. History must include accounts by all who create it—that's how we come to fully understand the course of events. The next step for BOMB is to chronicle even more histories: we intend to broaden our scope across the nation.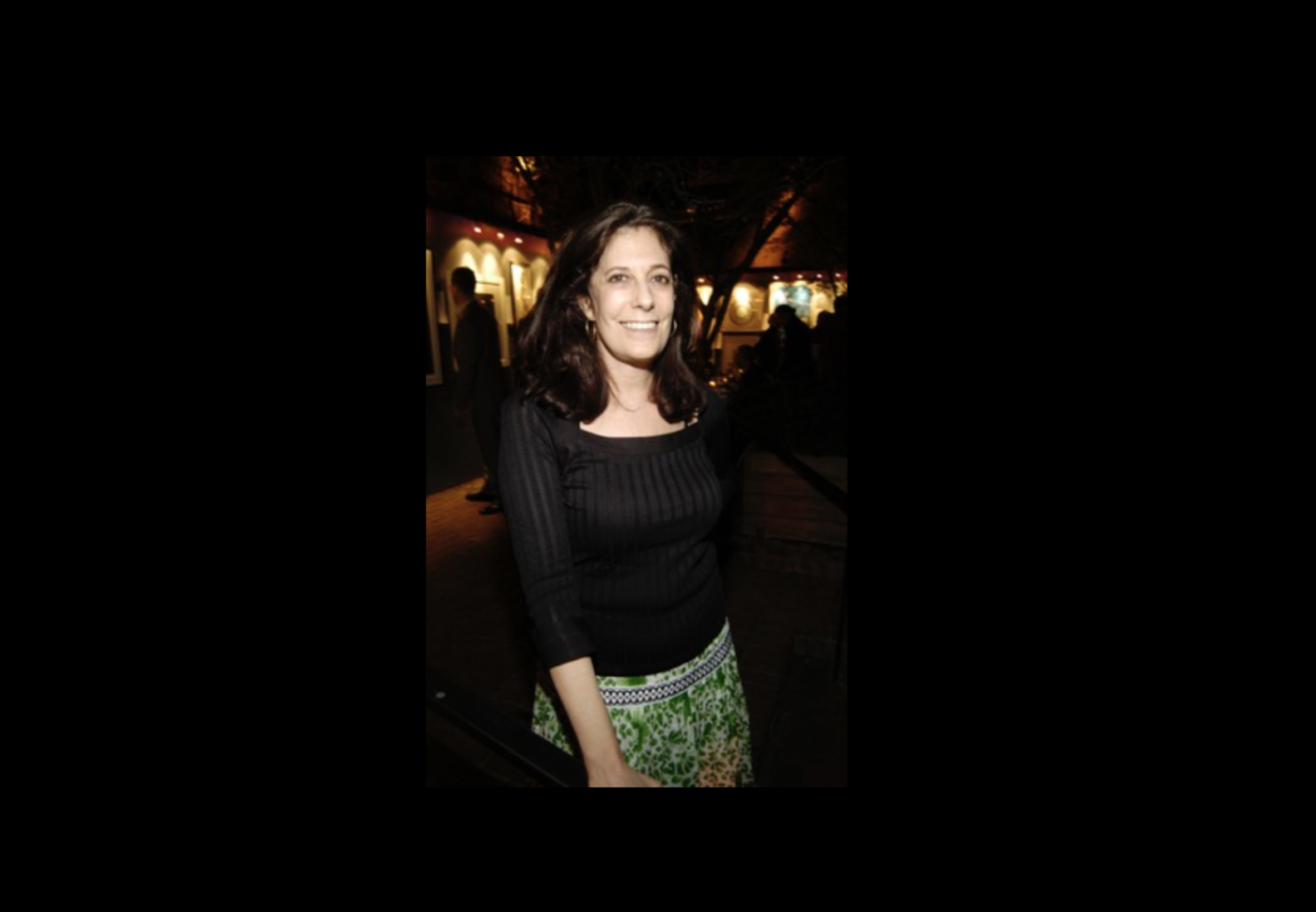 Editor In Chief Betsy Sussler co-founded BOMB Magazine in 1981 and now has over 37 years of experience as an accomplished editor, publisher, and president of a nonprofit organization. She has conducted numerous interviews for BOMB including: Cindy Sherman, Carroll Dunham, Gary Indiana, Whit Stillman, James Nares, Keith Sonnier, and Sarah Charlesworth, and edited four anthologies of BOMB: Speak Art! (1997), Speak Fiction and Poetry! (1998), Speak Theater and Film! (1999) & literary anthology, The Author Interviews (2014). Sussler now oversees editorial, development, fundraising, and long-term fiscal planning.
The Oral History Project is supported by the Seth Sprague Educational and Charitable Foundation, the Dedalus Foundation, Humanities New York with support from the National Endowment for the Humanities, and with public funds from the New York City Department of Cultural Affairs in partnership with the City Council.
Any views, findings, conclusions or recommendations expressed in this digital publication do not necessarily represent those of the National Endowment for the Humanities.
The Oral History Project Fellowship is made possible by the Stavros Niarchos Foundation, Cary Brown and Steven Epstein, Beatrice Caracciolo, John Coumantaros, Sally Ann Page, and Toni Ross.