Discover MFA Programs in Art and Writing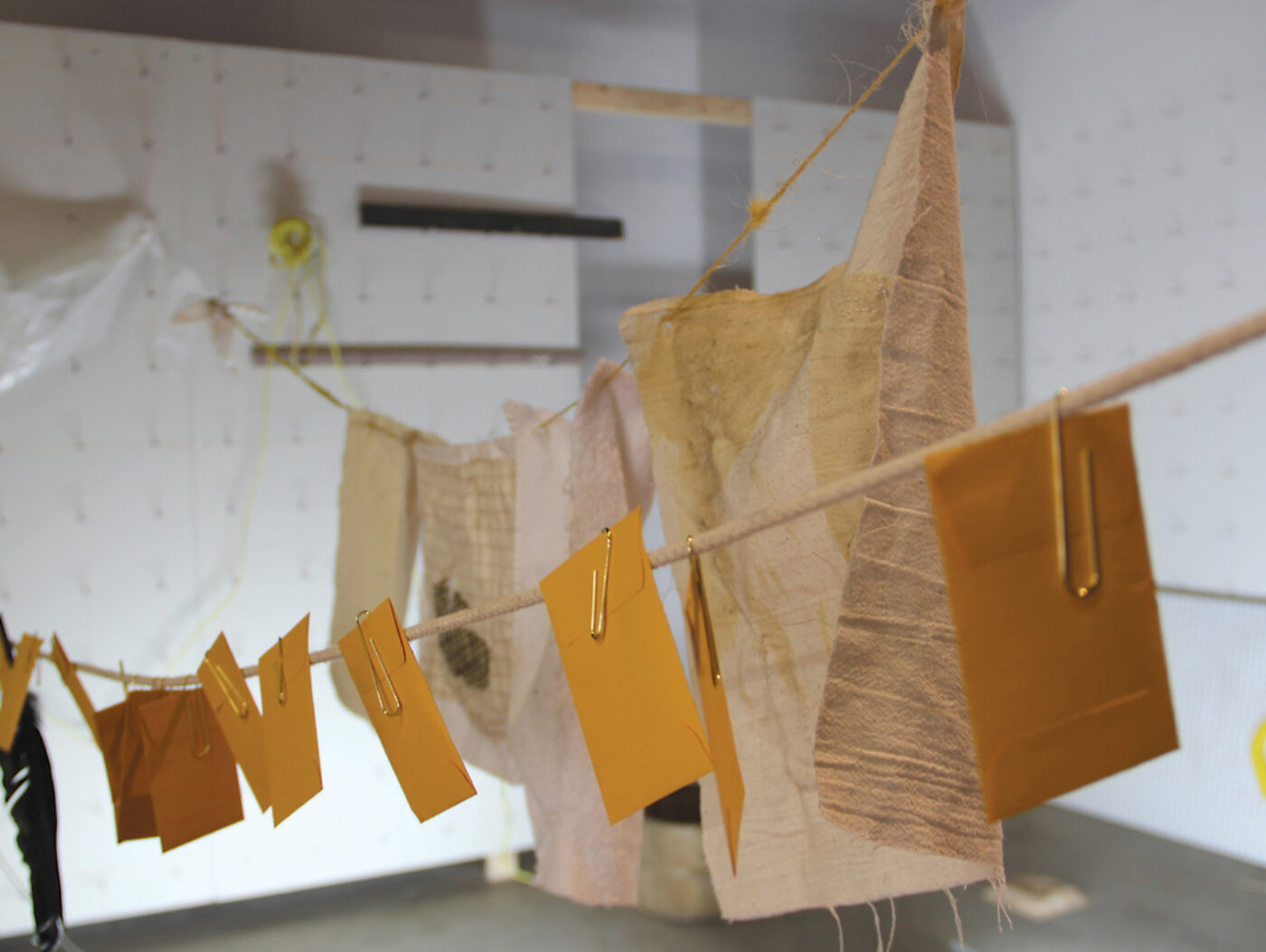 For the past decade my sense of Bethany Ides's work was based on hearsay, bits and scraps, or long distance perception. After seeing Initial Contractions last year, I understood that this myopic blur and the piecemeal comprehension was a quality of the work. This fall, watching her prepare for the month-long project Transient's Theme at the Knockdown Center in Queens, I marveled at how meandering becomes planning and play becomes performance.
Initial Contractions, a term from a manual for teaching braille to the sighted, clues us into Ides's manic readerly ways, her fascination with translation and the unvisible. Disregarding the tip, she chips at the base of the iceberg, the great unseen, which can topple ships. For the project, three curators went to artists' studios and gave them props to play with, questionnaires, and even proposed changes to the works as a way to "perform" the studio visit. Later all participants agreed that this undisclosed tactic was manifest in the show, when the objects shared the space with performers.
Ignoring an installation of Marley Freeman's canvases, a group of poets seated at a long table verbally translated a (wordless) book of her small abstract paintings. Elsewhere in a square ring, Ides and Jonathan VanDyke performed in his paint-boxing butoh duet titled Self Portrait as My Mother as an Actress, as a Painter, as a Stranger. Beyond a luminous installation of projected images and fabric, a soliloquy drew a crowd. Experiencing Initial Contractions was like wandering into a Robbe-Grillet novel with its mimicry and repetition, scale shifts, and unreliable identities.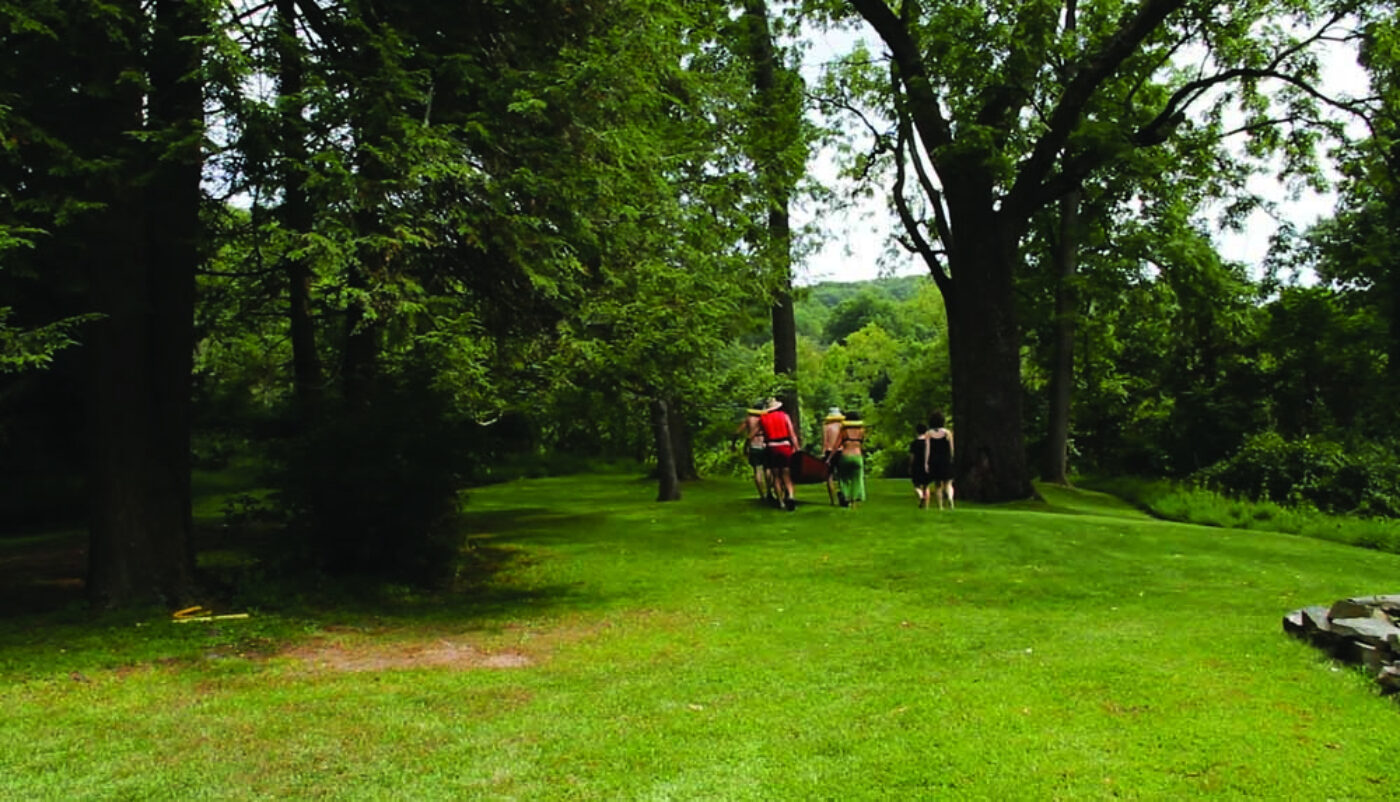 Last summer, Ides rented an enclave of cabins in upstate New York and invited performers, painters, and poets to participate in Almost-Although, a provisional-conditional community. Sculpture, sound, and movement as well as written exercises in interpretation and translation became scores. One afternoon, participants—I among them—wrote half the dialogue from an imagined date and then read their lines in tandem with another player's. As we spoke past each other, the dissonance resonated into something almost known, impossible, but true.
This month at the Knockdown Center, Transient's Theme, a soap-operatic opera in four acts, began with an evening that established scenarios. Mymeograph, an installation by Andrew Beccone and Pierre Alexandre de Looz, includes a side-lit grid of nails on which residue from the ongoing activities will be hung. Ides is heard singing on an iPod. Large wooden wagons become moveable displays for artifacts from rehearsals—fabric, lumber, a wig, a lab coat—and for video clips. Timmy Simonds's barrel of suds secretes a path of soapy water along channels through the hall. Even if Simonds was not considering slime mold, I kept thinking of Steven Johnson describing how, depending on conditions, "slime mold oscillates between being a single creature and a swarm."
Trust in the knowledge of the swarm is offset by the tremendous will involved in creating the conditions and steering the results. This doppeling grounds the connection to Mulholland Drive, the subject of the second act of the opera, "Conference is Transference," which masquerades as a conference on David Lynch's film. Because each conferee focuses on just one moment in the film, they are like ants who do not see the colony.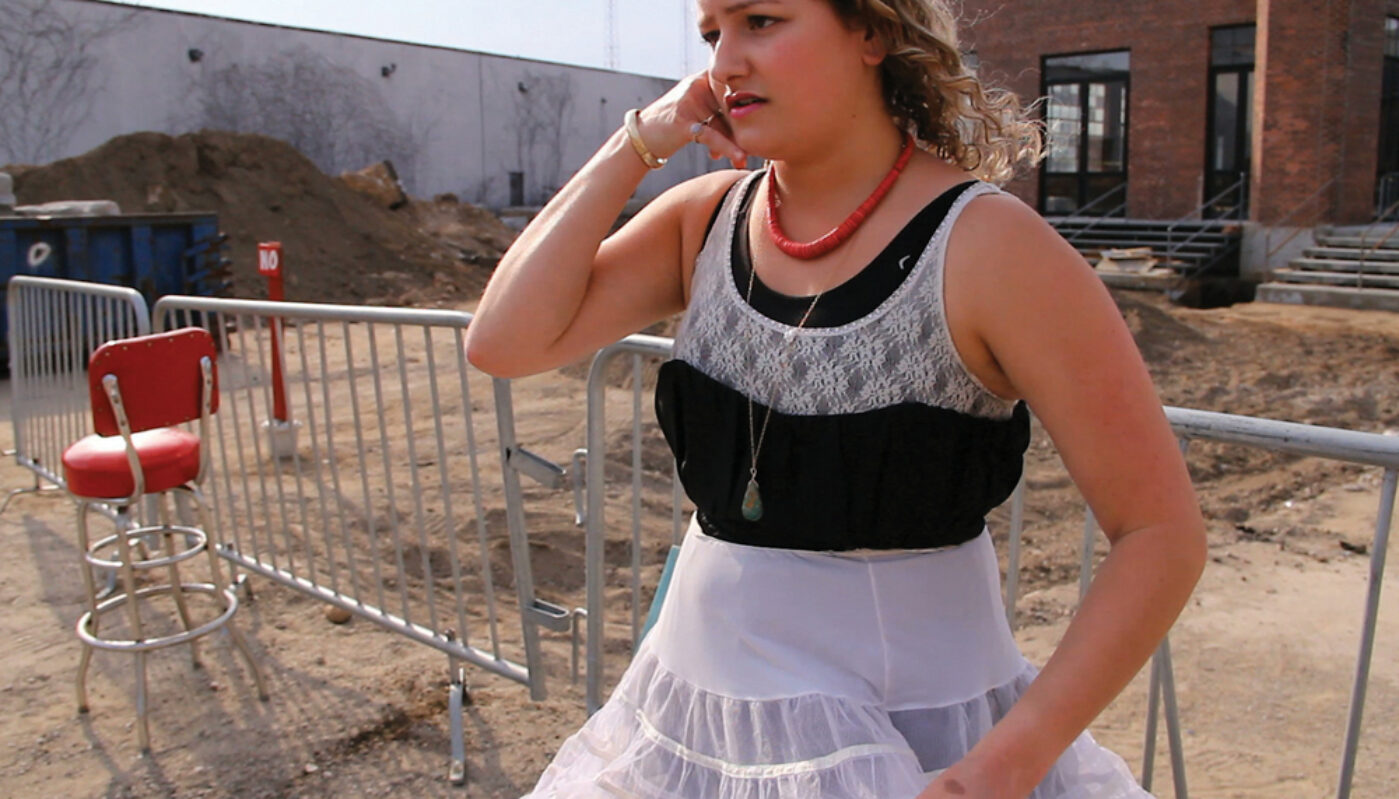 The third act, "Traumaathon," is a festival of fundraising rituals, and act four, "Amid a Wind of Sudden Syndrome," may finally be more like an opera. As Transient's Theme unfolds, everything is both itself and the image of itself. The audience, in their perception of the event, is part of its construct. Performers are co-creators. Bethany Ides sets an emergent condition using games with language for real stakes. (Mis)interpretation, mixed connections, disproportion, paraphrasing, impersonation, and category errors become useful tactics for learning how to negotiate our bodies' protrusions in an impenetrable world.
Or as Ides puts it, "we need play to know what to do w/ trauma—w/ capitalism, w/ social media, w/ the schism btw art & labor, w/ the methodical harassment & abuse of women's bodies & queer bodies & minority bodies. That's the big picture that seems insurmountable & it's also creepy because anybody who would try to mount that is probably a politician or a priest & I don't want to be either. So it's a soap opera. It's creepy, silly, about sex, about death & feels so much like something almost familiar."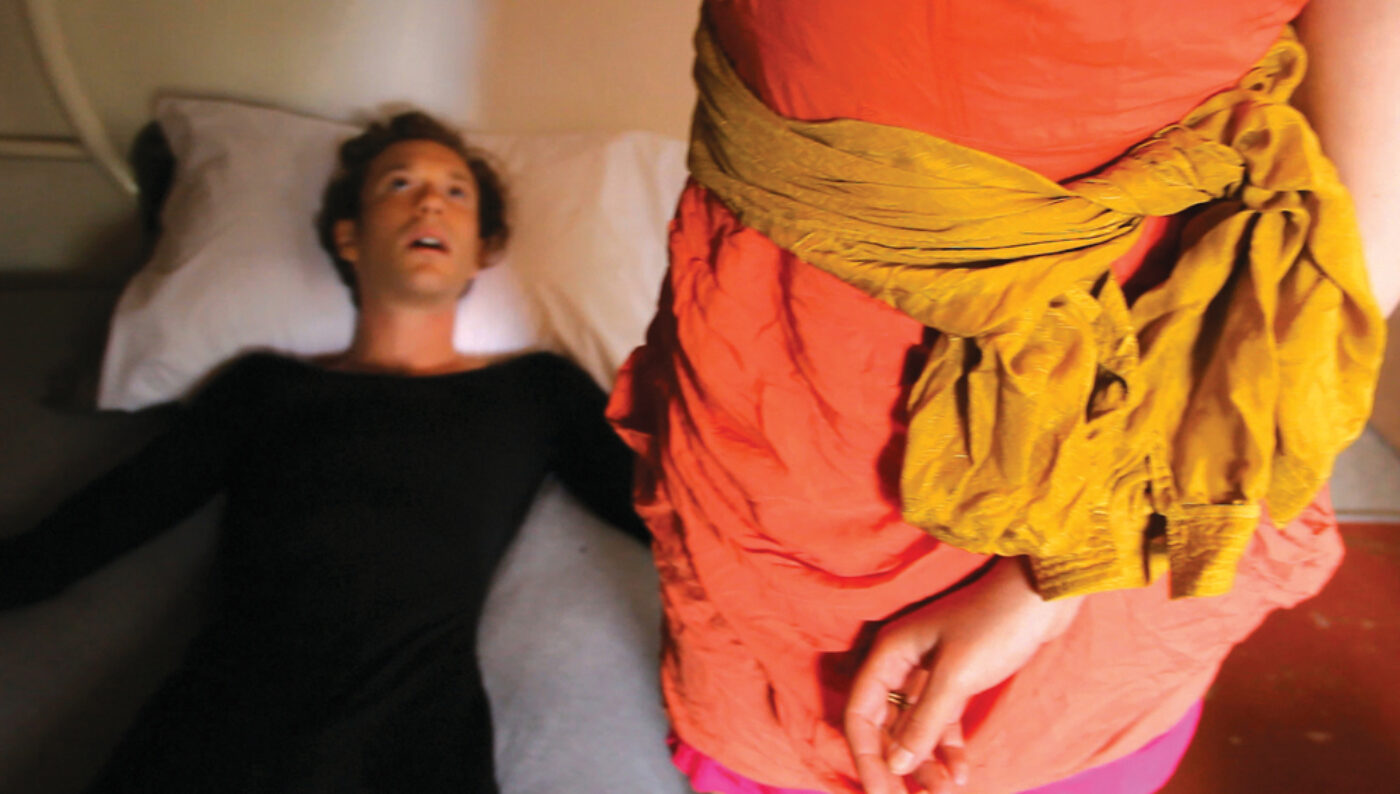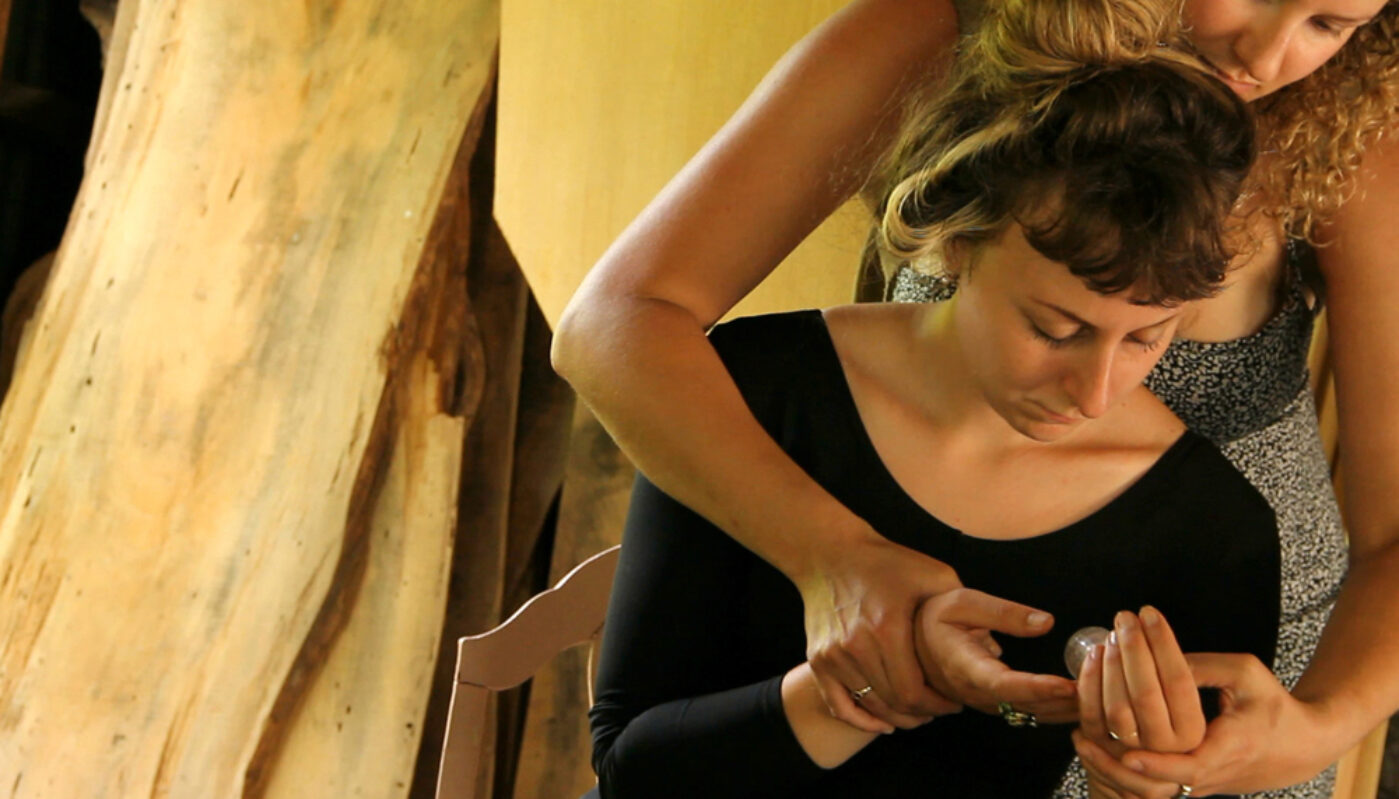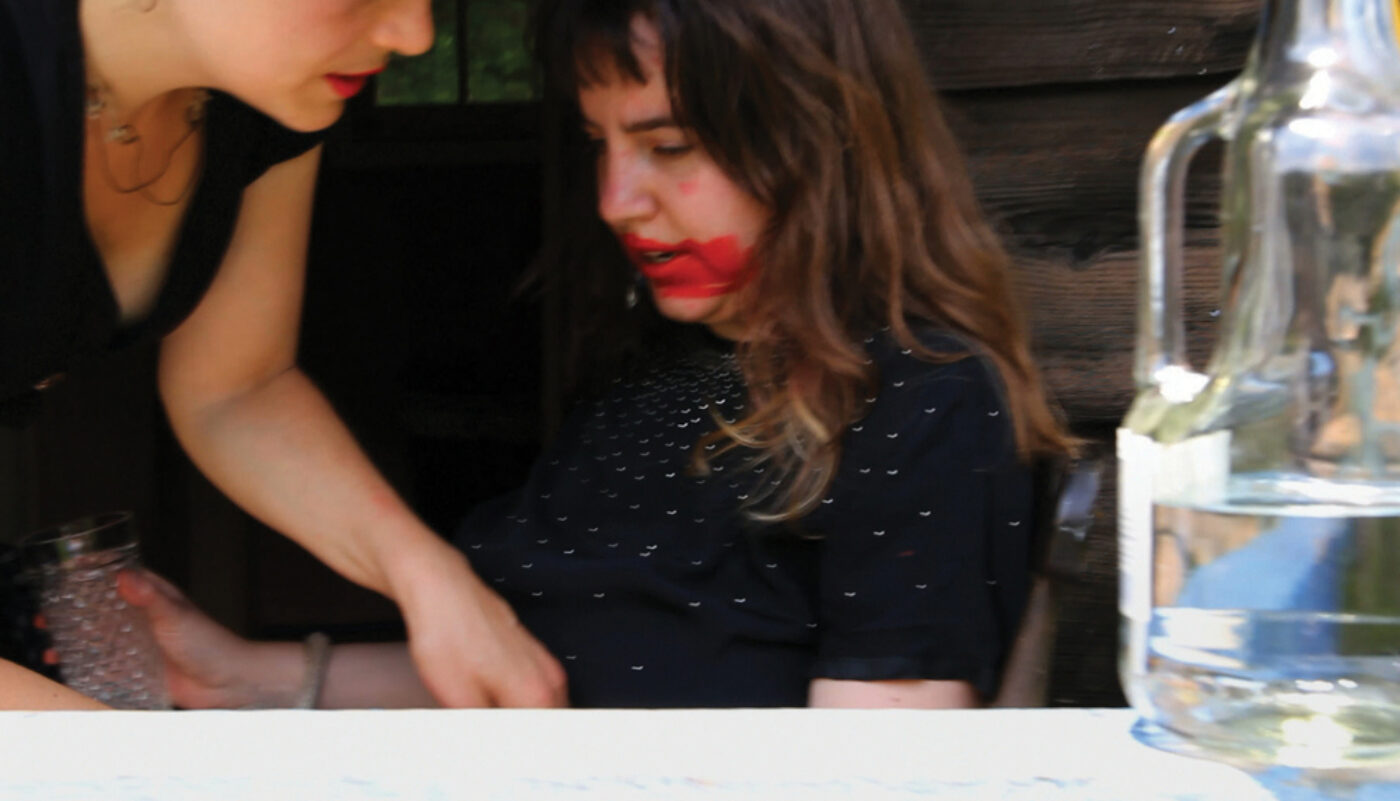 Suzanne Joelson is an artist and educator. Her 13-foot painting installation Rhymes with Orange was part of Come Together: Surviving Sandy in Sunset Park (2013).
Originally published in
Featuring interviews with Adam Broomberg and Oliver Chanarin, Theaster Gates, Martin Wilner, Paola Prestini, A.G. Porta, Pierre Guyotat, Paweł Althamer, and Eugéne Green.