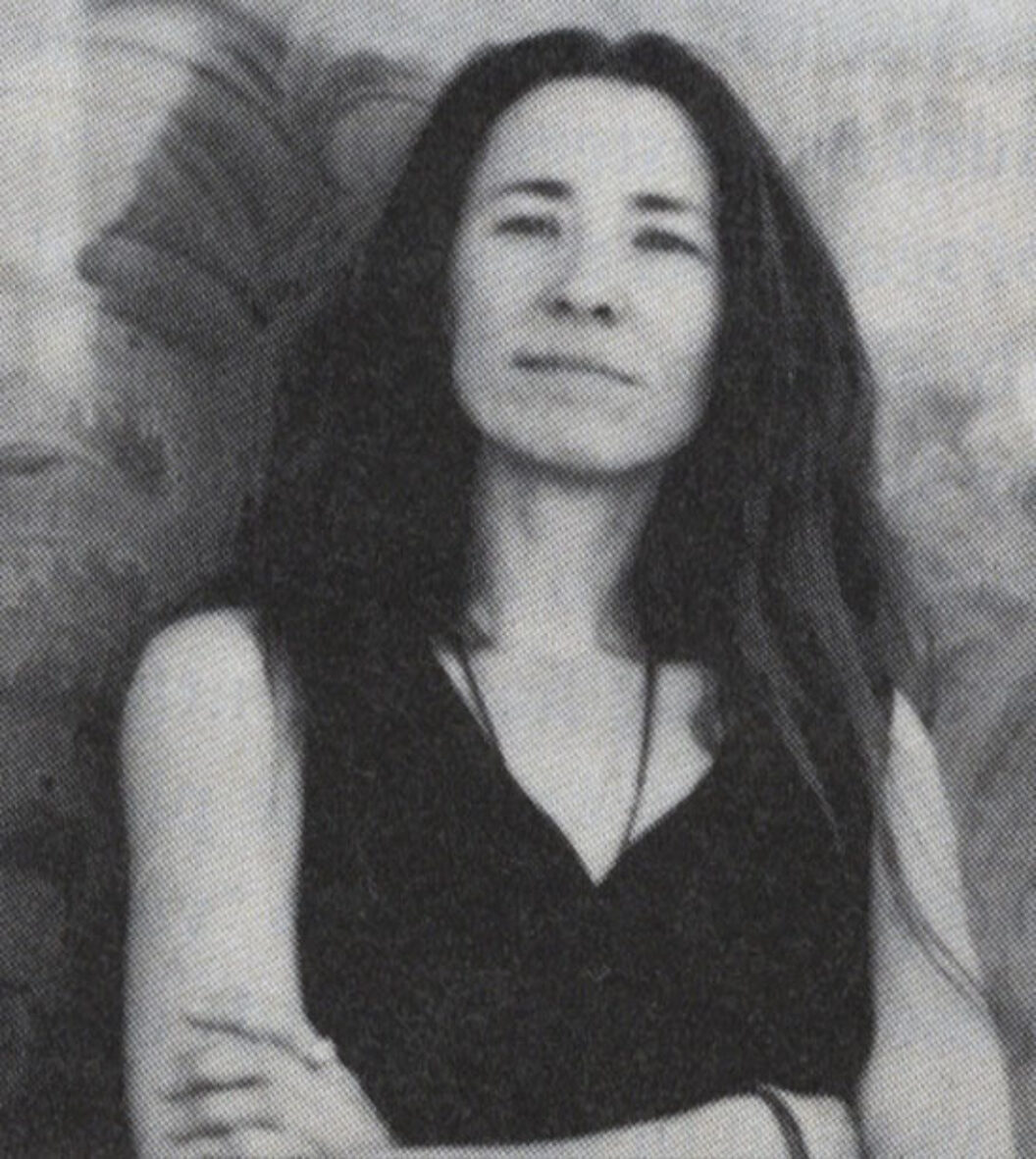 Beth Nugent's first novel, Live Girls, was published in April by Knopf. The book is remarkable for its ability to sustain simultaneously a mordant black humor and a sense of utter pathos: the world of the novel is so ghastly as to be funny, while the heroine, or anti-heroine, is so pitifully vulnerable that we weep for her adequacy.
Her name is Catherine, and she works in the ticket bubble of a seedy porn theater in the crumbling downtown core of a decaying Eastern city. Catherine is haunted both by her dead sister and by a weakly held conviction that somewhere beyond the ticket bubble there's a good life to be had. She suffers from an acute failure of the imagination, however: depressed, bewildered, and lost, the only good life she can picture is a fuzzy reflection of the sort of existence "enjoyed" by those sickeningly happy families who populate bad ads on TV and get excited about Mylanta.
There is real horror here, in this destitution of mind and spirit, and it's a brave writer who will take on such an empty soul and give her the controlling consciousness of a novel. That Live Girls is not only readable but riveting is due to Beth Nugent's deft control of the detail: Catherine's boss's obsession with the greasy popcorn he attempts to sell his seedy patrons is just one of the good jokes that give verve and color to the book, but without softening the bleakness and desperation of Catherine's plight.
Intricately constructed, rich in resonance and association, Live Girls has a complexity not immediately apparent, given the spiritual poverty and material squalor of the world it depicts. Catherine is a burnt-out case living in a contemporary American slum; but her apathy, her helplessness, her alienation all transmit vividly, as a function of her creator's intelligence, and her wicked sense of humor.
—Patrick McGrath
Originally published in
Featuring interviews with Martha Plimpton, Irvine Welsh, Jeffrey Vallance, Nick Pappas, Mark Eitzel, Lee Breuer, Ornette Coleman, Cheick Oumar Sissoko, Janwillem van de Wetering, and Ada Gay Griffin & Michelle Parkerson on Audre Lorde.